How to Fix 404 Page Not Found Error – Video Tutorial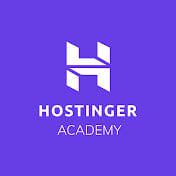 Subscribe For more educational videos!
Hostinger Academy
Subscribe
When a website shows an Error 404 Page Not Found message, it means the web browser cannot open the requested web page.
Some of the common issues behind the error 404 include:
In this video tutorial, you'll learn three methods to fix the error 404 on your website:
Resetting permalinks
Disabling plugins and switching themes
Setting up a redirect
By following our step-by-step guide, you'll be able to solve the 404 Page Not Found Error in your WordPress website.