How to Fire a Client: When to Do It + Strategic Steps to Avoid Conflicts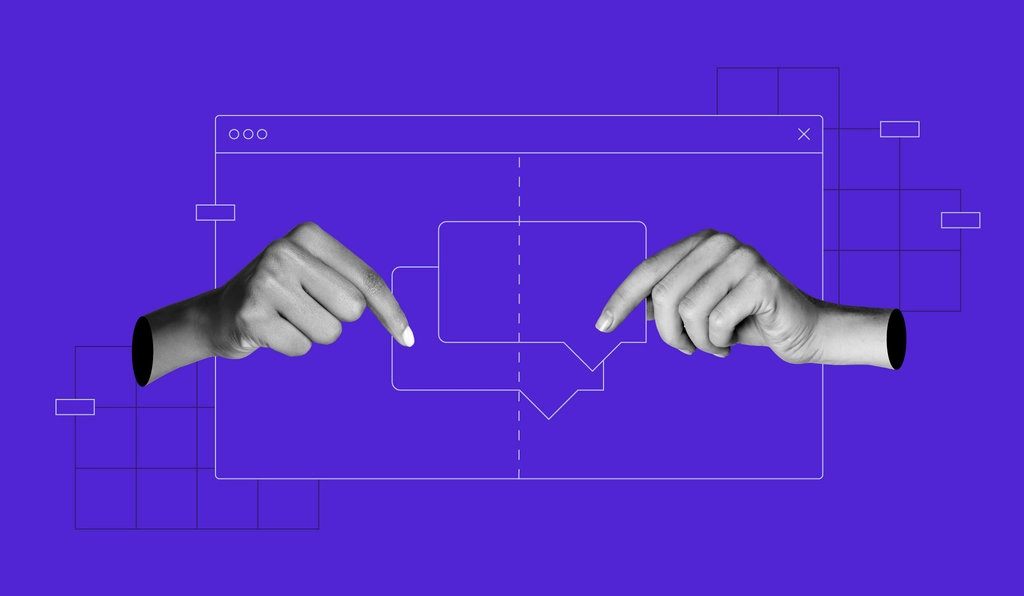 Any independent contractor or business owner must know by now that client relationships are complicated. Good clients with interesting projects stimulate creativity and benefit the business' growth. On the other hand, challenging clients can harm one's mental, financial, and professional wellbeing.
The moment you think the payment for a job isn't worth the trouble is when you should end your working relationship with that particular client.
Firing a client might seem daunting, especially if you're just starting. However, if done properly and ethically, you'll avoid any negative consequences to your business and reputation.
This article will help you identify the most common red flags of bad clients and go over how to fire a client ethically and tactfully. We will also provide a list of questions to determine whether a difficult client is worth keeping along with some tips on how to avoid bad clients.
Download Checklist: How to Start an Online Business
How to Fire a Client Ethically and Tactfully
1. Review the Contract
2. Complete Any Ongoing Tasks
3. Report What You've Finished
4. Send Out a Professional Email
5. Follow Up One Last Time
6. Offer Referrals
How to Fire a Client Ethically and Tactfully
Once you've decided that your working relationship with a challenging client isn't worth keeping, the next step is to cut ties with them.
If this is your first time firing a client, we recommend following these steps on how to fire a client to ensure this decision doesn't come with any negative consequences for your business.
1. Review the Contract
Check whether the contract included a termination clause. If so, you can fire a client by carrying out either a termination for cause or termination for convenience.
A termination for cause can be executed when a party fails to fulfill their obligations as stated in the contract. Meanwhile, a termination for convenience allows you to end the contract with or without cause, penalty-free.
Consider consulting a contract lawyer to help you plan the best exit strategy for your business. This is particularly important if your client is the party who wrote the agreement. Ill-intentioned clients might include a loophole in it which could put you at a massive financial disadvantage if triggered.
If firing a client puts you at a loss, your only option will be to complete the project. Once it's done, choose not to renew the contract. Avoid breaking the contract as doing so may obligate you to pay for liquidated damages or, worse, result in a lawsuit ‒ both can hurt your business reputation and cash flow.
2. Complete Any Ongoing Tasks
As much as you may wish to burn the bridges right away, it's against professional courtesy to do so. Regardless of your industry, people talk. Firing a client and then immediately abandoning the project will give them more reason to slander your brand, which may lead to you losing prospective clients.
If the agreement allows you to end the client relationship early, finish any ongoing tasks and list the rest in a final task list. Doing so will allow the client to move the project to a new phase with another contractor or agency instead of starting from zero.
Parting ways with difficult clients the right way can help preserve your reputation in the industry.
3. Report What You've Finished
Creating a report and documentation detailing the project workflow and details is another good gesture we recommend making. Besides easing the handover process, this step can also help avoid misunderstandings when firing a client.
Here's what you need to include in the documentation:
Termination date ‒ it will give the client time to find another contractor or agency to resume the project.
Ongoing tasks ‒ list all the tasks you're planning to complete before the termination date.
Pending tasks ‒ list all the obligations you will not complete based on the timeline.
Payment terms ‒ states all the payment obligations that the client must fulfill before the termination date. Be sure to include the final invoice for any unpaid services.
Last but not least, mention that you will no longer have any obligations to the client from the termination date. That means you won't be liable for any revisions required.
4. Send Out a Professional Email
While it's better to have the tough conversation in person, sending the client a contract termination email can prove that you've made the said decision to let them go. You may not need it, but the email can back your story in case the bad client takes the matter to court.
In some cases, you can get away by providing generic arguments such as personal circumstances or taking your company in a new direction. However, any issues that involve illegal actions like forgery and abuse should be included in the email for legal reasons.
Consider your client's temper and behavior when explaining the termination. Having to postpone the project is stressful enough, so don't give them more reason to hurt your business.
When drafting the email, remember to:
Use formal and clear language to avoid miscommunication.
Include the report and documentation you've made.
Be clear on the fact that the client cannot change your decision.
Be polite and don't project your emotions.
Wish them well in their future endeavors.
Here's our template version to help you get inspired:
Dear [Client],
I write this letter to inform you that we are terminating our contract effective from [termination date].
After careful and deep consideration, I made the decision to part ways based on [reason for termination].
For the reason stated above, it would benefit us both if you took your project to another company that better suits your needs.
As per our agreement, I will [tasks and obligations you must complete].
If you have any questions, I am available via email or phone. I am grateful for your understanding and wish you well in your future endeavors.
Kind regards,
[Your name]
5. Follow Up One Last Time
As thorough as your email might be, meeting the problem client in person or having a phone call will allow you to showcase your intention of ending the relationship on good terms. It will give you the chance to clear out any confusion regarding your decision.
Create sample scripts to anticipate the client's response or questions. Emotions might be running high, but it's important to keep yourself composed and graceful. Be the better person in this challenging situation for your business' sake.
Emphasize that both parties must fulfill their obligations before parting ways. As the service provider, you can use this opportunity to go through the project report and documentation as well as discuss the handover process. Set clear expectations for the outcome of the meeting.
If the client shows signs of noncooperation, consider hiring a contract mediator to facilitate the conversation and find the best solution for both parties.
Bonus: Offer Referrals
While the project's aftermath post-termination is no longer your concern, consider offering referrals to soften the blow. Giving the client a backup plan and advice to move the project forward will let you help another aspiring contractor or small business that's better fit grow their portfolio.
Plus, it makes you look professional and competent, keeping your reputation intact.
When to Fire a Client
A bad client relationship may arise due to a number of factors during the project period, making it no longer beneficial to maintain. The following are the most common reasons that prompt many contractors to make the tough call to fire a client:
Unreasonable expectations ‒ some clients don't respect the scope of work stated in the contract. They constantly add more tasks to your plate and don't take no for an answer. Even worse, you're expected to complete the projects in an unrealistic time frame.
Lack of transparency in communication ‒ this occurs when a client is hard to reach or they take their time to get back to you. The lack of support needed to make progress in a timely manner causes delays, costing you time, money, and energy.
Take up too much time ‒ you may encounter clients who don't respect deadlines but expect you to be available 24/7. This usually happens when you fail to establish boundaries with them from the beginning.
Problematic attitudes ‒ they range from negative comparisons with other contractors and harsh criticism to intimidation and threatening behavior. Such clients are arguably the worst as they may cause emotional distress to you or your team members.
Late payments ‒ some clients are in no hurry to pay for your services. While they might not necessarily have ill intentions, this can hurt your cash flow and financial health.
Don't listen to you ‒ avoid clients who like to micromanage your projects and then play the blame game when the results don't go their way. They tend to disregard others' input, leading to broken communication and outcomes against your business direction.
Criminal intentions ‒ beware of clients who try to scam you or use your work for illegal purposes.
Pro Tip
Never fire a client when you're angry. Step back to cool down before making the final call. We recommend talking to your team members to get a second opinion.
When Not to Fire a Client
Sometimes, our ego can cloud our judgment. You might feel frustrated with a client because they've rejected your advice or the project has hit a roadblock stunting its progress.
Before firing a client, ask yourself these questions:
Does Your Client Treat You Poorly?
If the client shows abusive behavior toward you or your team members, you shouldn't continue working with them as it will do you more harm than good. No one should tolerate such behavior, no matter how much they pay you.
Does Your Client Have Unrealistic Expectations?
Having to deal with last-minute tasks and be available all the time can make you lose money, time, and energy. Even worse, such behavior might harm your team's productivity and creativity, negatively affecting your other projects.
In short, one client shouldn't impact your entire business.
Has Your Client Fulfilled Their Payment Obligations?
A great client honors the agreed-upon payment terms by paying the invoice in a timely manner. They're open for discussion and price renegotiation if unexpected costs come up.
Making late payments repeatedly or avoiding paying altogether while still expecting a top-notch service is a major red flag. Even worse, a problem client might make you lose money by not respecting your working hours or expecting you to cover the project's expenses from the get-go.
Have You Tried Improving the Current Situation?
You have tried your best to save the project by being proactive in maintaining communication with the difficult client and even proposing a new contract to clear out any misunderstanding. However, the situation keeps getting worse. If this is the case, firing a client is likely the right decision.
Collaboration works only if you have a partner who contributes equally towards achieving the same goal. If someone refuses to be on the same page as you, you're fighting a losing battle.
Tips to Avoid Bad Clients
You might have saved your business from a bad customer this time. However, there's no guarantee that no problem clients will approach you again in the future. The best way to avoid this unpleasant situation is to not work with them in the first place.
So besides our advice on how to fire a client, we have also prepared some advice to avoid problem clients and win dream clients:
Invest in a client management tool ‒ tools like Zoho Projects and GanttPro can help organize your projects better and streamline your communication with clients, promoting transparency and encouraging healthy collaboration.
Decide on the "ideal client" criteria ‒ consider your target audience, niche, personal beliefs, and values when making a list.
Create a solid contract ‒ include all the important elements, such as the scope of work, project timeline, payment obligations, and a termination clause. Make sure you're on the same page with the customer before signing the contract.
Look out for any red flags ‒ always trust your instinct when meeting new clients. If they don't respect your values before signing the contract, chances are they will act the same way in the future.
Design your pricing models ‒ doing so will help establish brand values and the target market as well as leave no room for hagglers to take advantage of your business.
Automate invoices ‒ besides reducing the processing time, an automated invoice system can also remind your clients to make their payments on time.
Offer referral discounts ‒ encourage your existing clients to promote your business by word of mouth or even ask for referrals. This methods ensures that your relationship with new clients starts off on the right foot, expanding your client base with good customers.
Conclusion
As client relationships vary, you might stumble onto a problem client that puts a strain on your mental wellbeing, cash flow, and the team's performance. Being your own boss means that you can fire a client if push comes to shove.
Firing a client is a challenging yet necessary decision to make. We recommend listening to other people's examples of such experiences to see how damaging maintaining a difficult client can be for a contractor or small business.
We hope this article has shed some light on how to fire a client ethically and tactfully. Best of luck finding a new client after cutting ties with the bad one.