Success Driven: Hostinger, CyberCare and TransferGo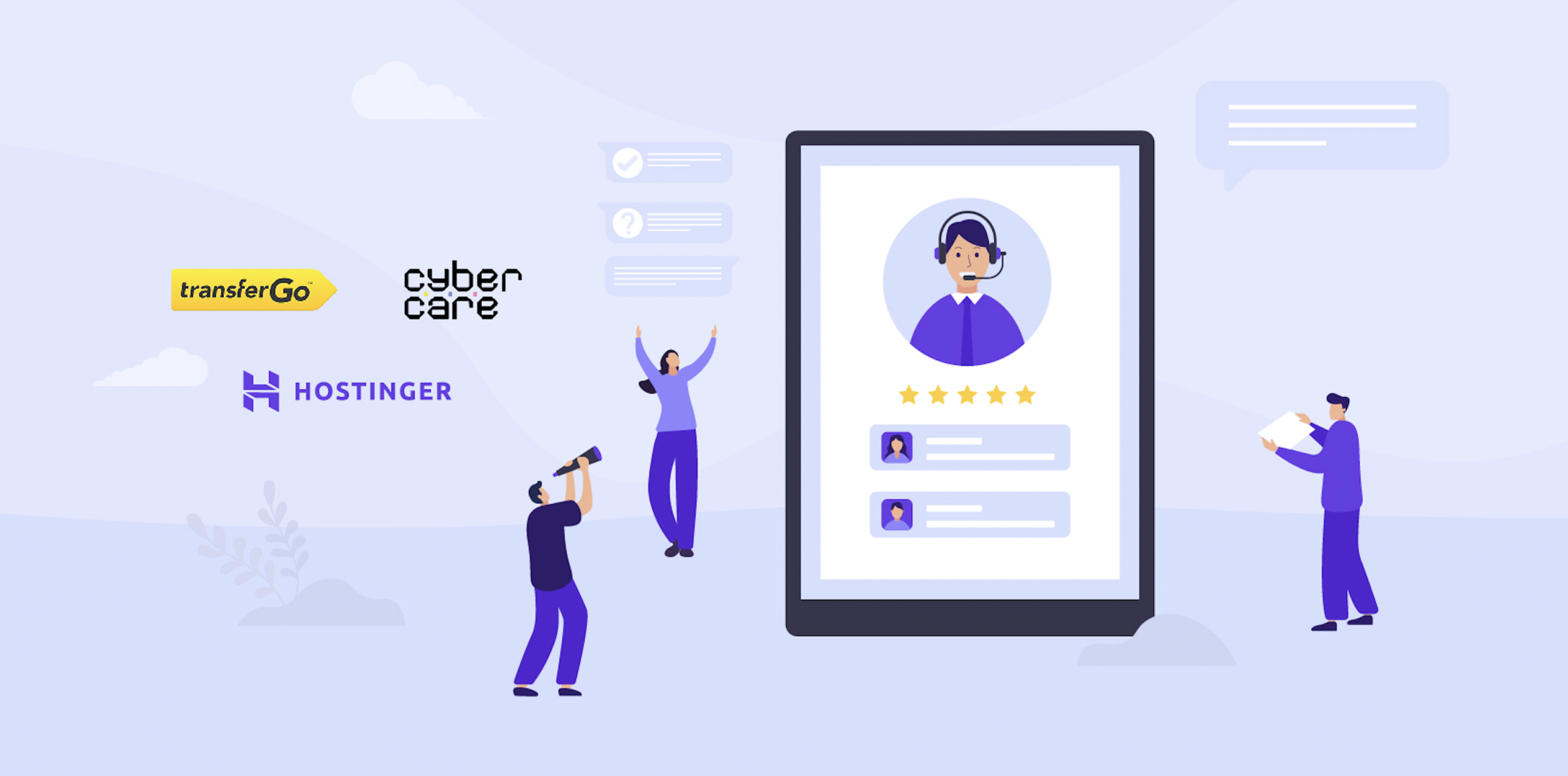 Hostinger, CyberCare, and TransferGo teams have joined forces to spark a conversation about customer support. The result of this friendly collaboration is 100% customer-obsessed – it's produced three videos on the hard work, motivation, and expectations that guide Customer Success specialists from day one. 
Improving and Facilitating the Customer Experience
Making the tech world easy is what the online customer support experience is all about. We are not talking about the speed-of-light reply time here exclusively. All three companies recognize flexibility, personalization, and approachability as the key factors that have the wow effect on clients. 
Nowadays customers do not expect to get good and decent service. They actually expect to get personalized, supersonic, and wow customer service every time they contact a company.

Justina Kekienė, Head of Customer Care at TransferGo
A Supportive Environment to Build a Rocking Team
This collaboration emphasizes the importance of ambition, trust, empathy, and a supportive environment when building a Customer Success team. Adventures await brave, communicative, and open-to-feedback employees ready to skyrocket their careers.
It's all about ambition. If you have no clear ambition in customer support, it will get boring very fast. And if you have a very clear ambition that you want to create an exceptional experience, this is where the game starts. This is where the dynamic kicks in. It gets interesting: you start challenging yourself, you start seeing every situation from different angles.

Juozas Vaičikauskas, Operations Manager at CyberCare
The Future of Customer Support
Hostinger, CyberCare, and TransferGo share a common ground when giving their predictions for the future of customer support. Notwithstanding the increasing trends of Artificial Intelligence and machine learning, people will remain the main characters. Thus, the human touch is a secret ingredient necessary to succeed in customer service.
We can't live without human interaction when we need help and support. You can't just lock out your customers between layers of custom chats and articles without human interaction. If you want to provide the best possible customer experience, you must have a Customer Success team caring for your customers personally.

Ričardas Kudirka, Customer Success Team Lead at Hostinger