Hostinger Users Can Now Benefit From Patchstack WordPress Security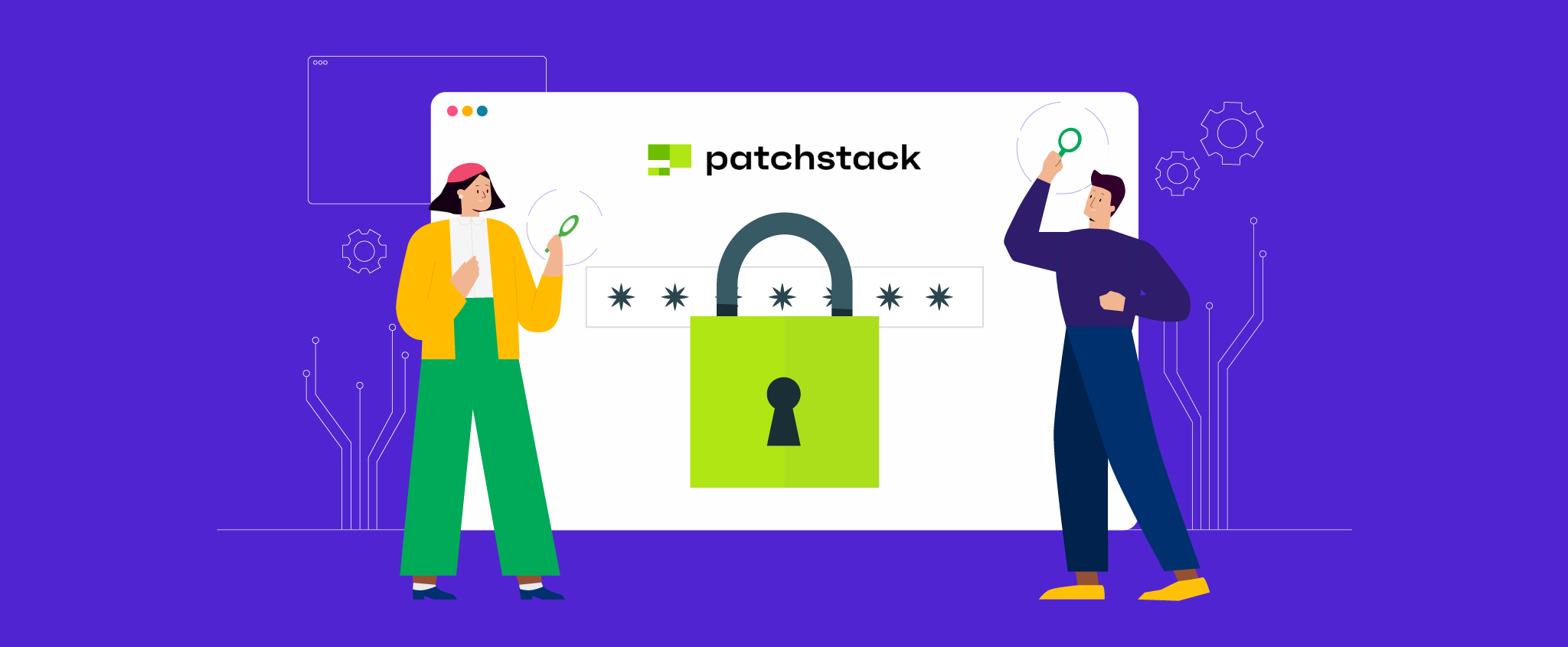 We are very excited to announce that all of Hostinger's WordPress hosting sites can have Patchstack security with a single click.
WordPress is the best way to build your website. The fact that more than 40% of all websites are now powered by it just proves it even more.
That said, it's important to stay vigilant – nearly every week new security issues are discovered in some of the popular WordPress themes or plugins.
95% of WordPress Security Vulnerabilities Originate From Plugins and Themes
When looking at the 2020 data of the Patchstack Database which lists all WordPress core, theme, and plugin vulnerabilities, we see that 95% of the security vulnerabilities originate from third-party plugins and themes.
It's more important than ever to monitor the software versions on your website and immediately identify vulnerabilities in installed plugins and themes so you can react before the bad guys take advantage of them.
In many cases, security vulnerabilities of popular plugins and themes are targeted by hackers within hours once they become public. This means that most website owners can't react in time when a critical vulnerability is discovered.
Prevention Is Always Cheaper Than Fixing a Hacked Website
Even by looking at the cost of a clean-up as compared to an annual website security license, it's clear that the risk is just not worth it.
An average malware clean-up service costs around $200 while an annual website security license is about 35% cheaper. Yet this is just the tip of the iceberg.
When we look at this from a business perspective, the cost of damaged SEO, redirected traffic, reduced customer trust, and downtime is far more expensive.
Patchstack Detects WordPress Vulnerabilities First
To protect yourself from a threat, you need to be aware of it first. This is where Patchstack really stands out.
Patchstack has its own vulnerability database which is backed by a community of security researchers called the Red Team.
The Red Team works to find new vulnerabilities in popular plugins and themes before hackers can abuse them.
This makes the Patchstack vulnerability database the most frequently updated source of WordPress security vulnerabilities and allows it to be the first to provide protection.
Patchstack Applies Automated Fixes to WordPress Vulnerabilities
Once your website is connected to Patchstack and a vulnerable plugin is found on your WordPress site, a virtual patch is applied instantly to the website.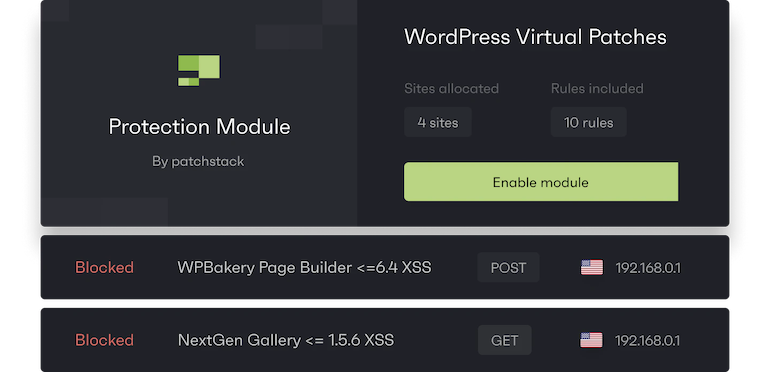 You can think of the virtual patch as a very specific firewall rule that blocks any third parties who might try to abuse the vulnerable functionality on the website.
Virtual patches are considered very accurate and in 99% of the scenarios produce no false positives, so your real website visitors will remain unaffected.
Free to Get Started for All Hostinger Customers
If you're serious about your website and want to have the best security possible, navigate to Hostinger hPanel and click Install. It's that simple!
All Hostinger users are eligible for free WordPress security vulnerability detection and automatic virtual patching for 200 blocked threats.
If you don't want to take any chances, use hostinger50 at checkout to get 50% off the annual Patchstack plan.