Hostinger cPanel Hosting – Video Tutorial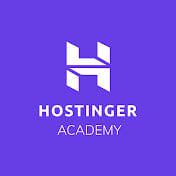 Subscribe For more educational videos!
Hostinger Academy
Subscribe
In this Hostinger Academy tutorial, you'll learn all about Hostinger cPanel hosting options. As a popular hosting panel, cPanel is one of the alternatives to hPanel when using Hostinger.
Hostinger offers both dedicated cPanel hosting plans and an option to set up cPanel on Virtual Private Server (VPS). This video covers the pros and cons of both options.
Hostinger's dedicated cPanel hosting plans include:
cPanel Silver – supports one website.
cPanel Gold – supports up to 50 websites.
Learn more about how to purchase and set up cPanel on VPS, and the different features available on Hostinger cPanel hosting by watching this video.
Was this tutorial helpful?