OpenCart is one of the more popular web applications for e-commerce out there. Its user interface is quite comfortable to learn for any new e-store administrator. It also does not use too many active server resources, therefore the script is widely accessible across many hosting platforms.
In this tutorial, we will learn how to manually install OpenCart on your hosting account.
What you'll need
Before you begin this guide you'll need the following:
Active hosting service and working URL to your account's directory
Working Internet connection
Step 1 — Downloading OpenCart installation files
In order to download files required to install OpenCart, visit OpenCart's official website, locate the latest version of this app and click on Download.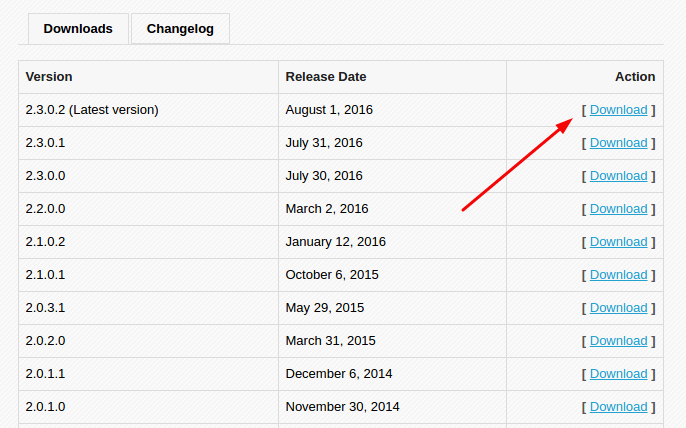 Step 2 — Extracting installation files and uploading them to your hosting account's directory
Firstly, you will need to extract the compressed file you have downloaded. Feel free to make a new folder on your computer to make the process as tidy as possible.
Next, you will need to transfer extracted files' into your host's directory. There are many different tools you could use to upload files into your host's directory, such as FTP clients or host's integrated File Managers.
In this tutorial we will specifically use FTP client FileZilla to upload the files. However, the whole transfer process is quite similar regardless of what upload option you use, therefore don't be discouraged from using your own preferred FTP client or File Manager.
Once you access your hosting account's directory, you will need to find the exact path where you wish the app to be installed. In the example, we will install OpenCart on a subdomain opencart.anyhood.net, so the path in this case will be /public_html/opencart.anyhood.net: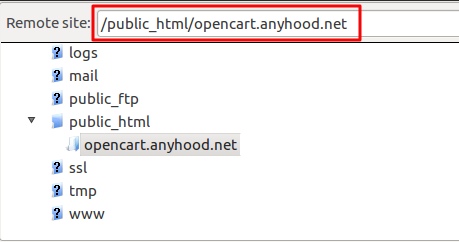 IMPORTANT: If you want to instal OpenCart on base domain name, files must be uploaded directly to /public_html.
The transfer process may take a couple of minutes to complete due to a number of files present. Patience is a virtue!
Step 3 — Preparing database for the installation
While installation files are transferring, you can go ahead and create a new database for your installation and assign user with all privileges to it. Make sure you do not use special characters for the database's user password since OpenCart does not support them.
In the example we will show you how to create mentioned database using default cPanel interface:
Locate MySQL Databases section:

Create a new database (you can input any name here):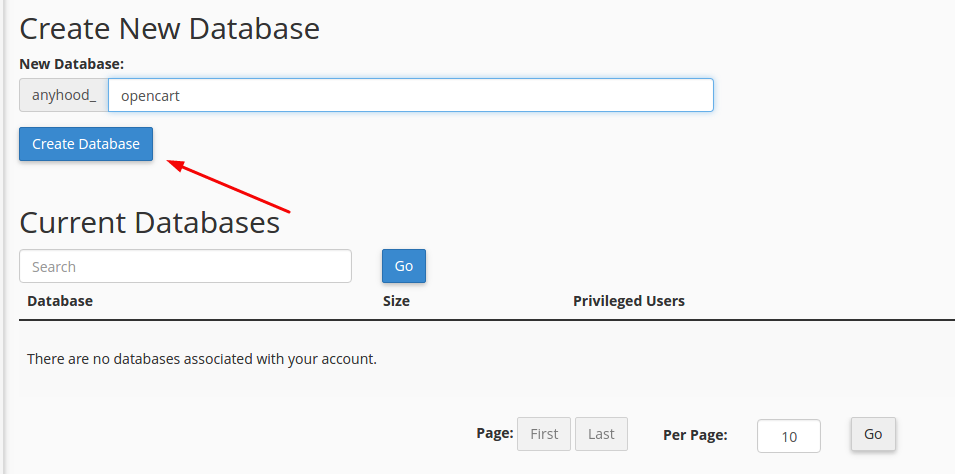 Create a new database user (make sure to only use letters and numbers in the password):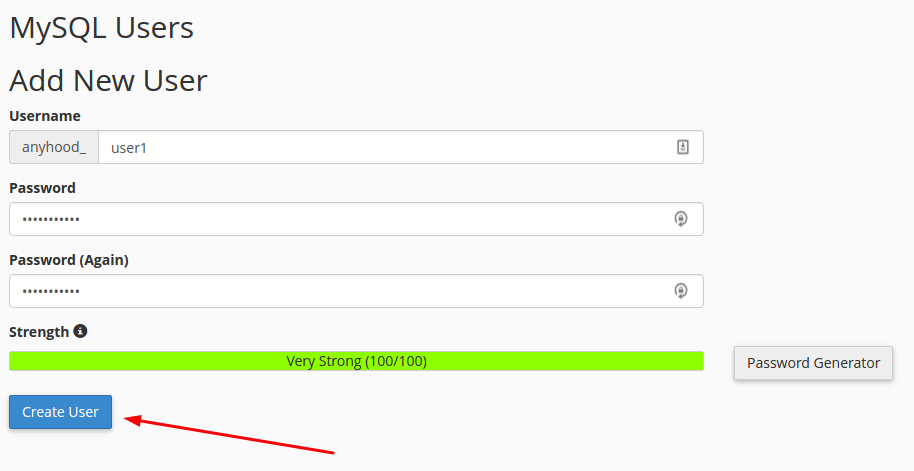 Assign user to the database with all privileges: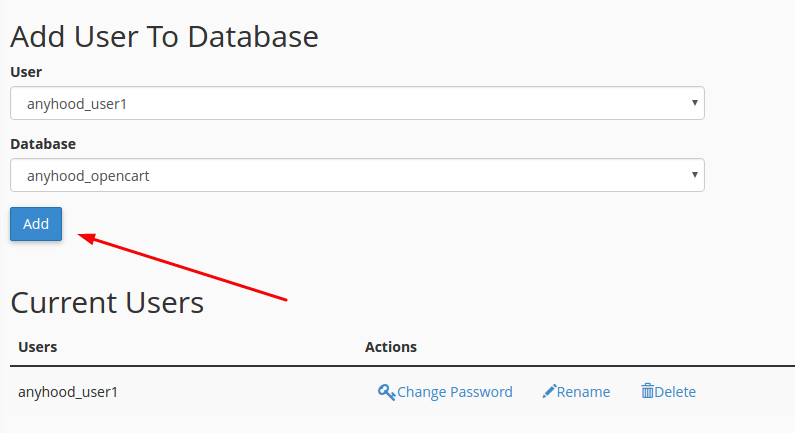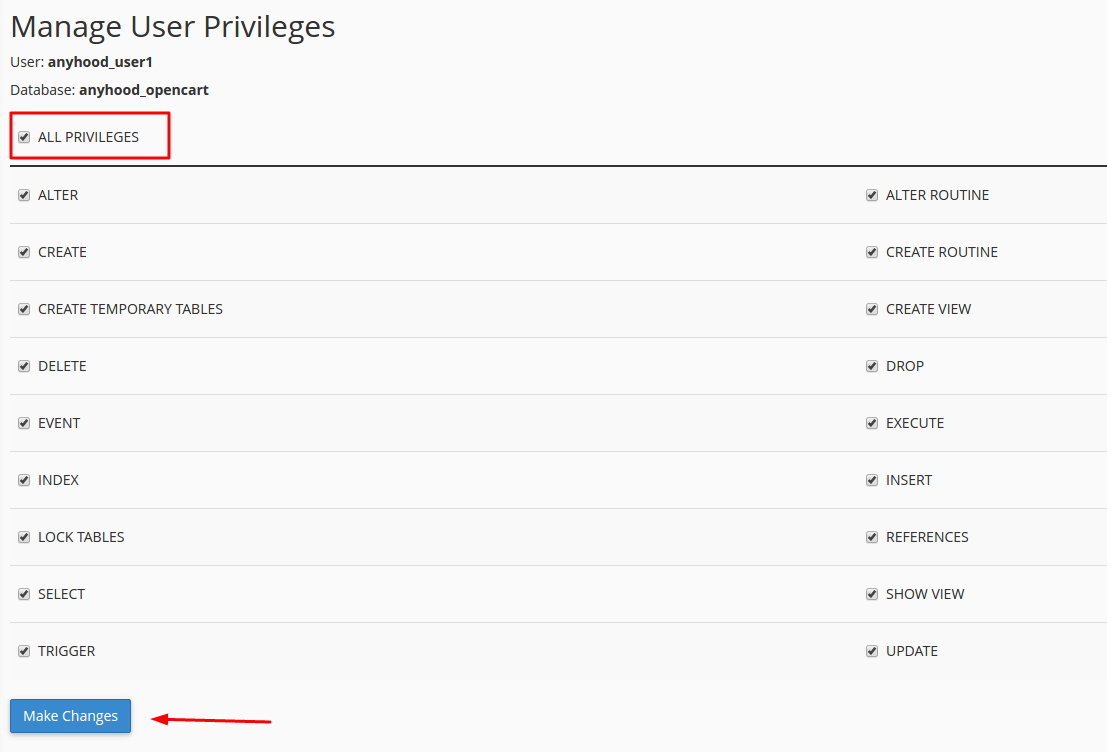 And that concludes database creation part. More detailed
Step 4 — Proceeding with the installation
Now, once all the preparation steps have been completed, you can proceed with the installation itself.
Enter the URL in your browser which directs to your uploaded installation files (for example opencart.anyhood.net), and you will be presented with the following window: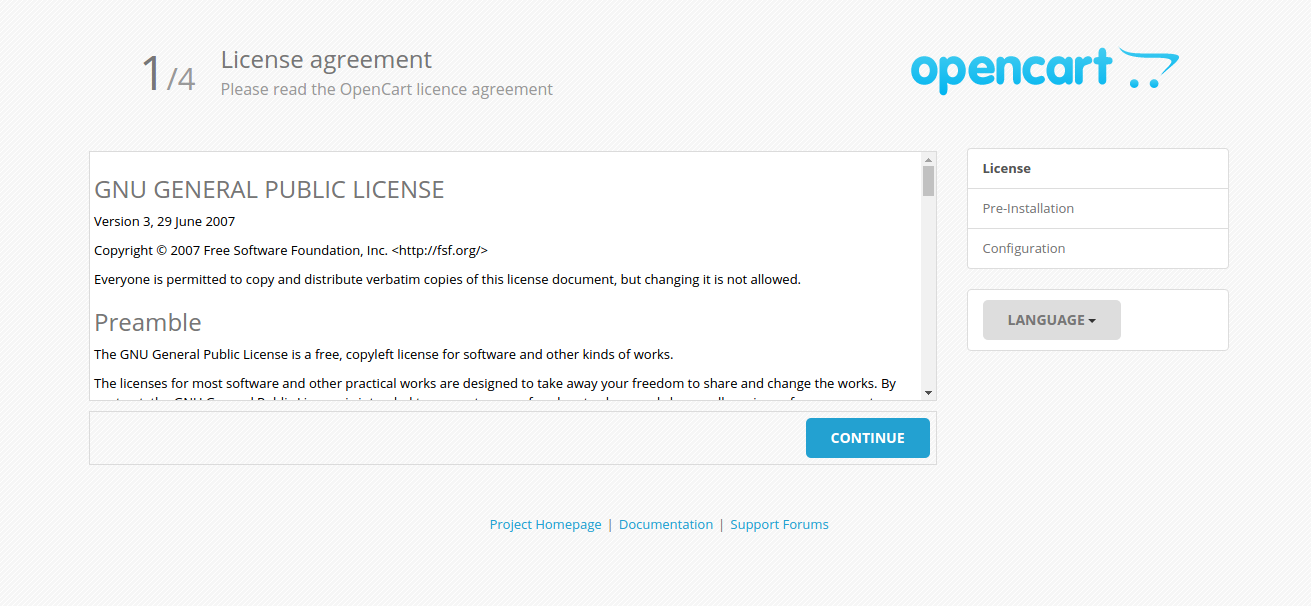 Proceed with the steps until you reach step 3. This is where you will need to specify your database details. Enter them in similar fashion as it is shown bellow. Make sure the database details match to the ones enterred during database creation step (Step 3 — Preparing database for the installation):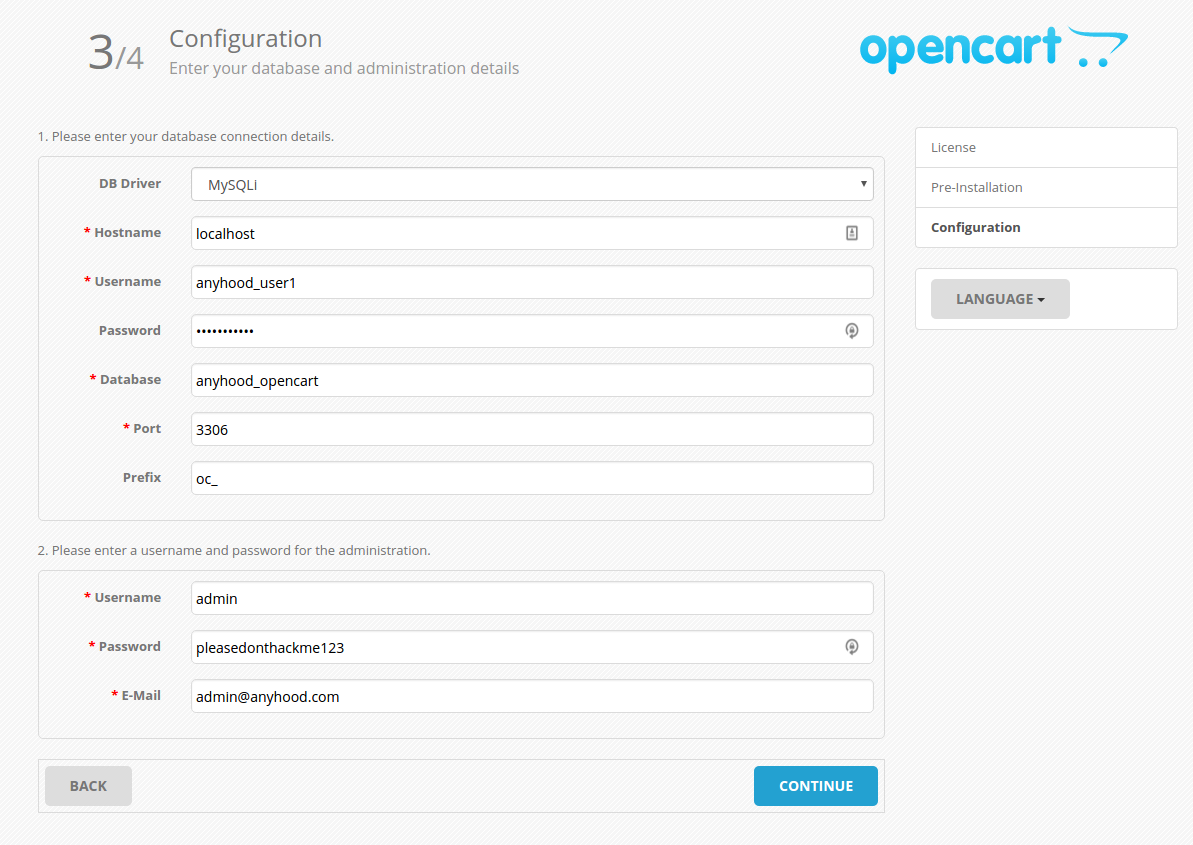 Once you confirm the details, the last step will present you with the Installation complete page:

In order to finalize this task, you will need to delete install sub-folder which is located in your OpenCart directory's upload folder: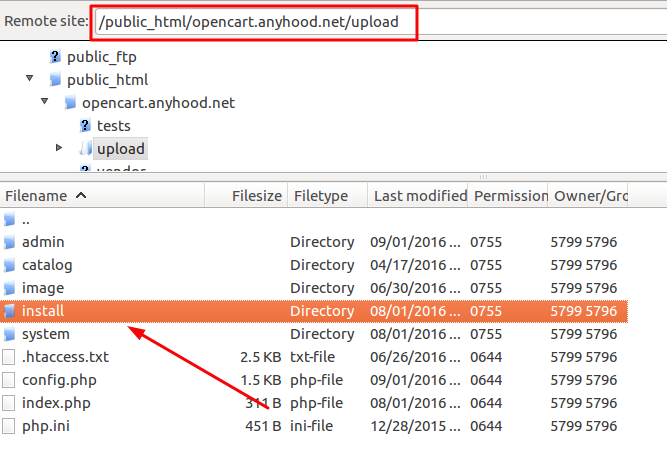 And that is it! You can now start developing your new online store!
Conclusion
In this tutorial, we have not only learned how to install OpenCart specifically, but we have also covered the base understanding of how website app installations work. This knowledge will be useful if you decide to later install other apps such as WordPress or Joomla.