What Is WordPress – Video Guide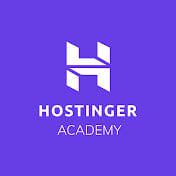 Subscribe For more educational videos!
Hostinger Academy
Subscribe
What is WordPress, and what makes it unique? WordPress is a flexible platform that helps you build and manage various types of websites. With its user-friendly interface, you can post articles, attract new clients, share video tutorials, and even sell products.
In this tutorial, we will explain the two types of WordPress platforms available: WordPress.org and WordPress.com.
WordPress.org is an open-source, self-hosted content management system (CMS) that offers great flexibility and control over your site.
WordPress.com is a service that offers a custom version of the WordPress software. It comes with web hosting to help you focus on the website design and content.
Each platform has its pros and cons, so watch this Hostinger Academy video to find out which platform works best for your website.