How to Add Google Analytics to Your WordPress Website – Video Guide
Analyzing your users is essential to your WordPress Blog success. This is why we've made a tutorial on how to set up Google Analytics and fully understand its features. By integrating your WordPress Blog with Google Analytics, you'll be able to know your visitors much better.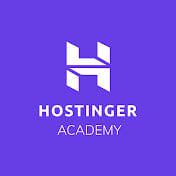 Subscribe For more educational videos!
Hostinger Academy
Subscribe