Create a One Page Website in Less Than 10 Minutes! | Beginner Tutorial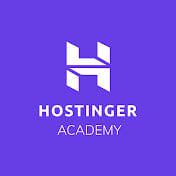 Subscribe For more educational videos!
Hostinger Academy
Subscribe
This simple one page website tutorial will help you to create a good-looking website for your business. With the abundance of sections, buttons, and visual design elements offered by the Zyro website builder, you can build a site that's responsive, appealing, and fits nicely within a single page.
This guide will also help you improve your skills in using Zyro and its elements. Creating a one page website with the Zyro builder has never been so easy!