Create a One-Page Website in Less Than 10 Minutes – Video Tutorial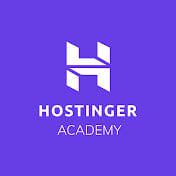 Subscribe For more educational videos!
Hostinger Academy
Subscribe
In this video tutorial, we will help you create an engaging and user-friendly one-page website for your business. The Zyro website builder is an excellent beginner-friendly tool for building a responsive and appealing site that fits nicely within a single page.
Whether creating a personal portfolio or an eCommerce store, Zyro's intuitive drag-and-drop editor will help you launch your website in no time – no coding necessary.
Here is a recap of what we cover in this video:
The reason why a one-page website is important.
The essential elements for building a one-page site.
The complete guide to building a one-page website.