10 Reasons You Should Choose WordPress for Small Business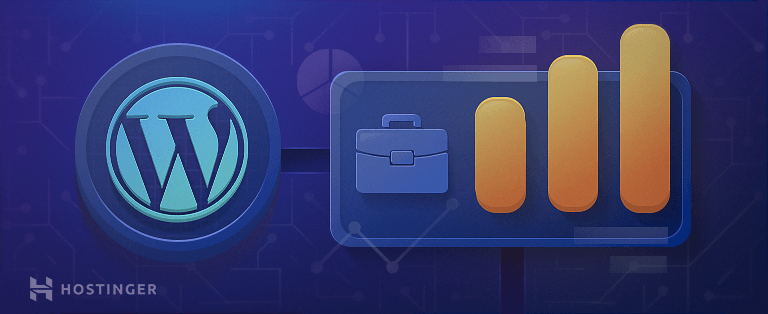 With how important online shopping and digital marketing have become, having a professional website is essential for growing your business.
WordPress, as the most popular content management system (CMS), can be a great platform for building your own website. It offers many advantages for small businesses that want to establish their online presence.
In this article, we will take a look at ten reasons why you should consider using WordPress for your small business website.

1. Simple and Quick Setup
The process of installing and configuring WordPress is relatively easy and quick. A lot of hosting providers like Hostinger include an auto installer feature that lets you install WordPress in just a few clicks.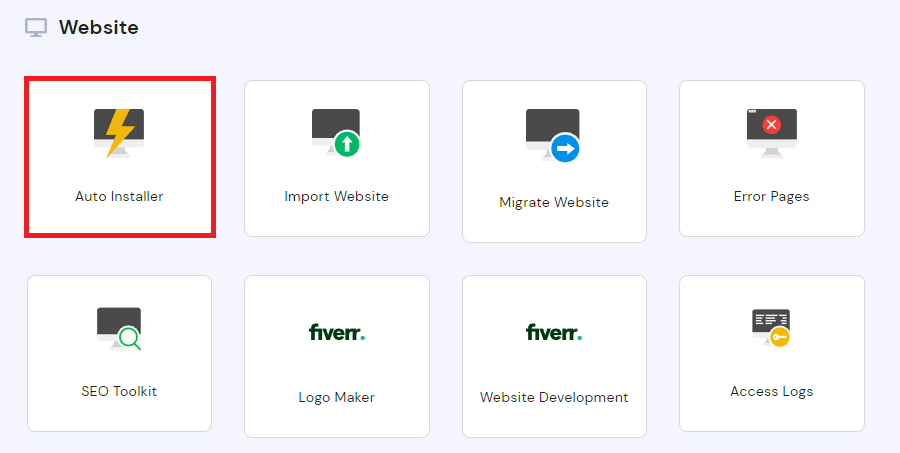 All you need to do is to input essential information, such as a password and a username, for the WordPress admin panel. Users can also change some technical configurations, such as the CMS version or update policy.
However, the default settings are more than enough to get you started with a WordPress website. If your hosting service doesn't provide an instant WordPress installation feature, it is relatively easy to find online resources to help guide you through the setup process.
2. Low Development Costs
Using WordPress for your small business website can help you minimize the development cost. WordPress users only need to pay for a hosting service and a domain name since the CMS is free and open-source.
As the source code is accessible to everyone, there is no need to hire a specialized developer to build your business site. It is possible to learn how WordPress works by spending some time with the system.
Small business owners can also choose from numerous free themes and plugins developed by the community. Although free tools often come with some limitations, most of them are enough to start a professional small business website.
3. Website Ownership
Having full ownership of a website is crucial when it comes to running an online business. Unlike some website builder solutions that limit access to their source code and may take ownership of your site's content, you fully own and take control of your WordPress website.
As this CMS is self-hosted, users can choose any hosting provider and plan for their WordPress site and scale it when needed. This makes it suitable for small businesses that want to start with affordable options.
Users can freely publish, manage, and moderate any content on their WordPress website without any restrictions in terms of services or algorithms.
Every blog post, video, or product listing within the site will still be yours, even if you decide to change the website platform or hosting provider.
WordPress also gives access to its source codes, allowing everyone to freely modify and personalize their site. Because of that, WordPress is a great CMS that allows you to scale your business website as your company grows.
4. User-Friendliness
Building and managing a WordPress site is easy with its intuitive interface. Even though it may have a slight learning curve, WordPress is still more user-friendly compared to other open-source CMS products.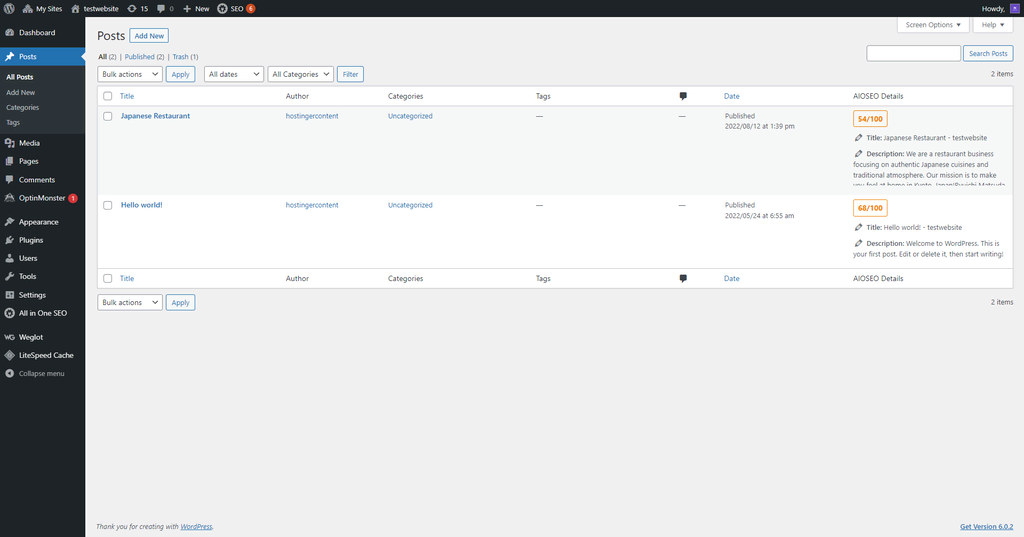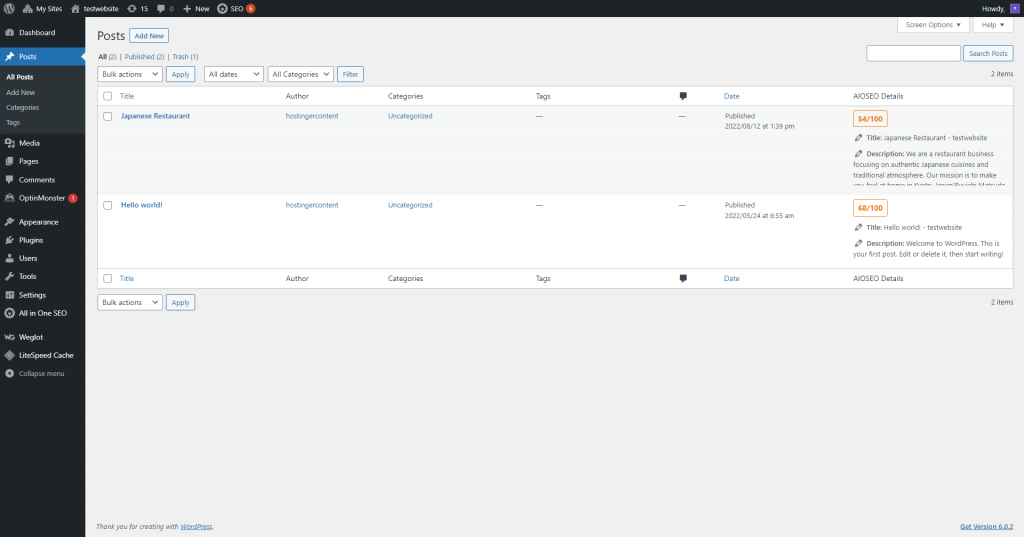 All of the functionality you need when managing your website is accessible through the WordPress dashboard. The menus are located on the sidebar, where you can create new blog posts or install and manage plugins with a few simple clicks.
For example, the Gutenberg block editor lets you create a custom blog post as well as modify elements within the page easily. As the tool is intuitive, everyone familiar with popular word processors can use it without any issues.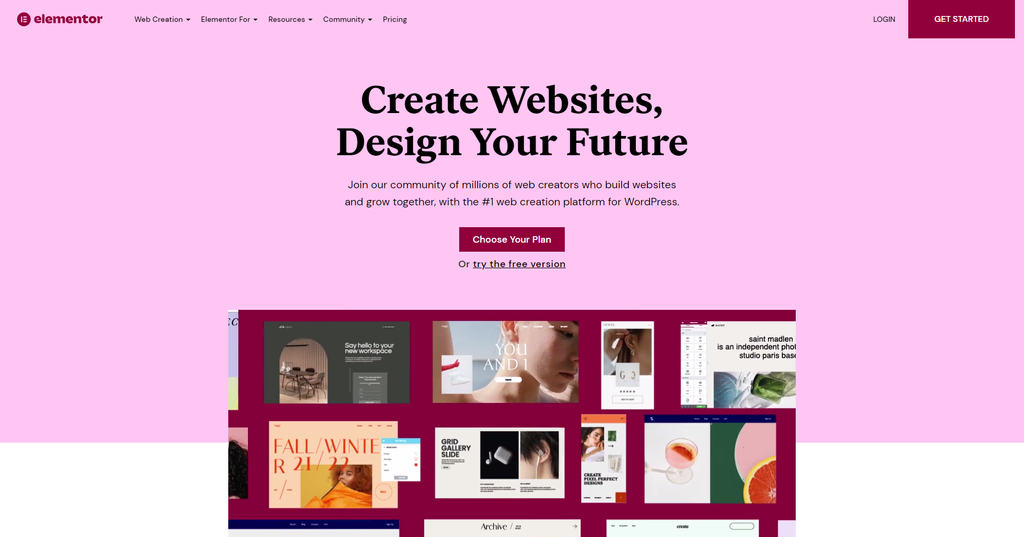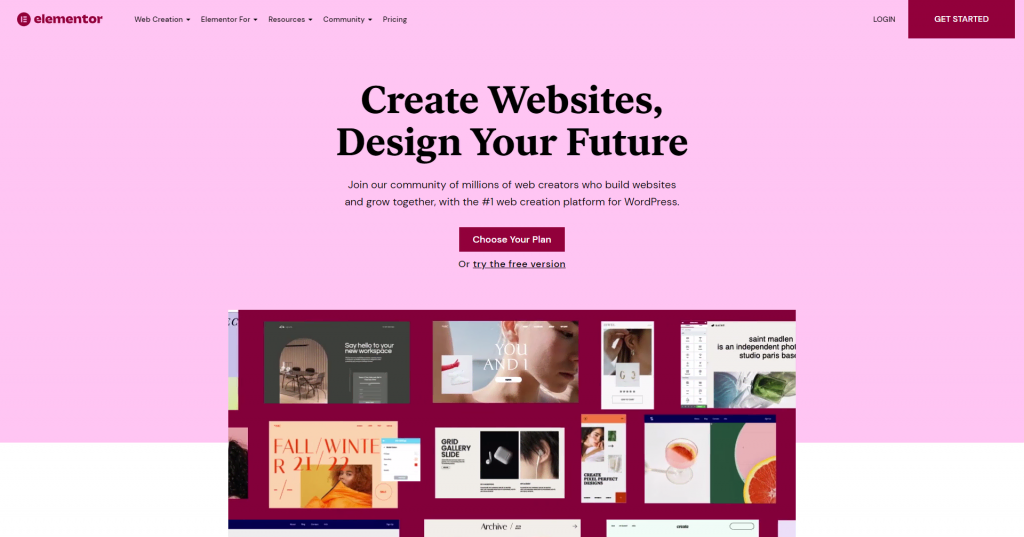 Users can also customize their WordPress site without having to code. Those who prefer a drag-and-drop page builder when customizing their website's appearance can utilize plugins like Divi.
5. Easy Access and Permission Management
As your business website grows and gets more users, you will need to manage permission and access for different types of users. WordPress makes this easy with the user roles feature that lets the site owner decide what users can and cannot do within the site.
WordPress websites have six different user roles by default. These are Super Admin, Administrator, Editor, Author, Contributor, and Subscriber, each with its own capabilities.
For example, a Super Admin role can access all files and do all possible tasks within the site, while Subscribers can only read content or modify their own user details.

Managing user roles in WordPress is easy. All you have to do is access the WordPress admin dashboard and head over to the Users menu.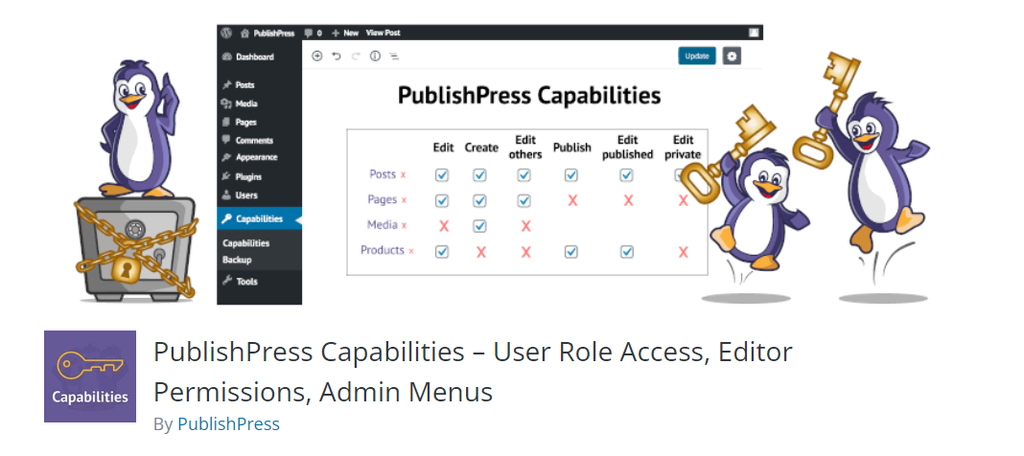 You may also use a WordPress plugin like PublishPress Capabilities to change the roles and capabilities of a default user.
6. Many Business Themes and Plugins
There is a wide range of WordPress plugins and themes created by individual developers and third-party companies for various purposes, including small business websites. These range from free solutions to premium themes and plugins with more advanced features.
These additional tools make WordPress such a flexible and versatile CMS. You can build essentially any type of website using the right WordPress theme and plugins.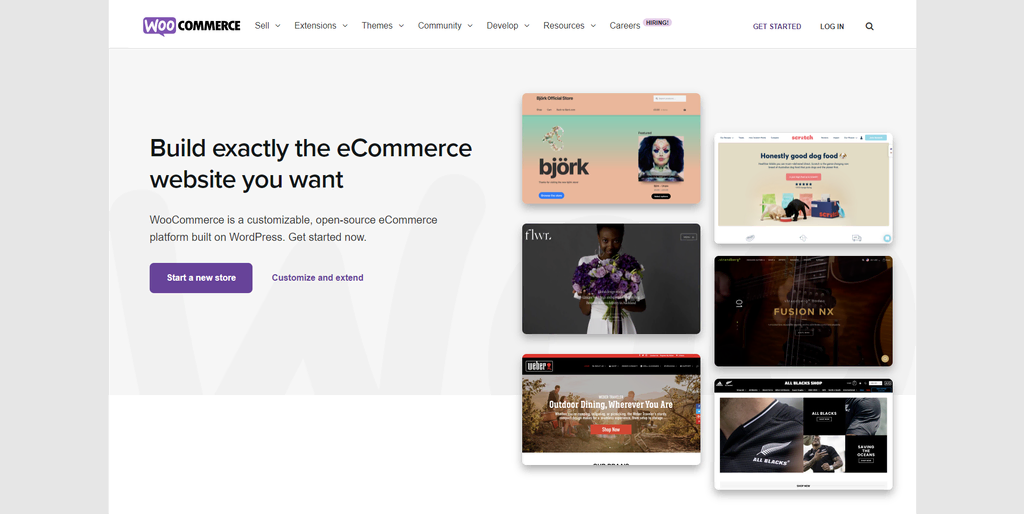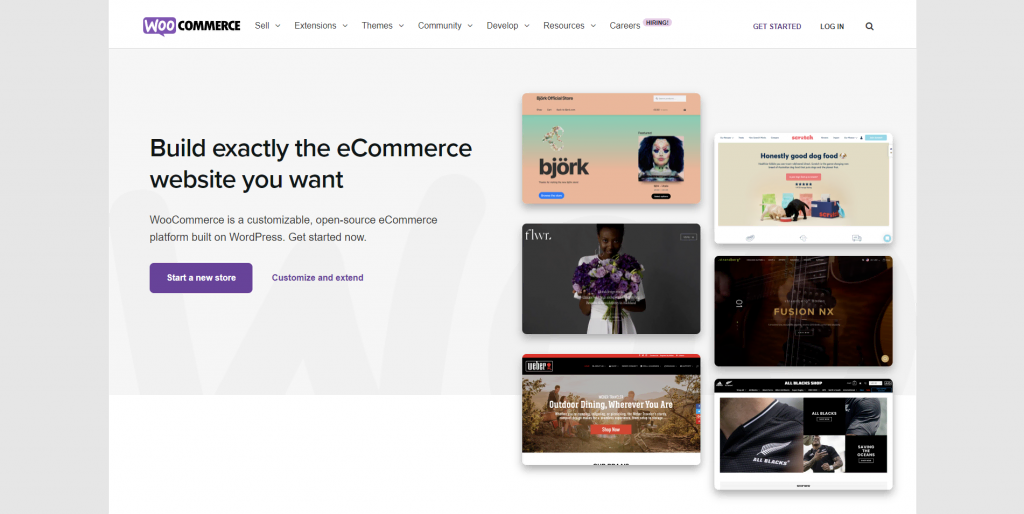 Users may use different sets of themes and plugins depending on what type of business they run. For example, WordPress plugins like WooCommerce are popular for building an online store, while solutions like WPForms are great for creating a contact page.
Some plugins have essential functionality that most WordPress sites use. We recommend downloading a security plugin like Sucuri, a search engine optimization plugin like Yoast SEO, and a plugin for Google Analytics.
7. Simple Maintenance
Having the website up and running is essential for every company, especially small businesses, to maintain its credibility. The best way to keep your website working is by having properly scheduled maintenance.
Carrying out essential website maintenance tasks is easier in WordPress with the help of various plugins. Some managed hosting plans, like WordPress hosting from Hostinger, come with useful maintenance features like the staging tool, automatic updates, and automatic backup.
WordPress also has a maintenance mode, which is useful to inform users when you are making significant changes to the site. This helps you avoid bad impressions from non-functional sites and security risks if you find a malicious link on the site.
8. Huge Community
WordPress has a large and active user community where people can discuss various topics related to the CMS and share their experiences with each other. Online forums are a great place for beginners to learn more about WordPress.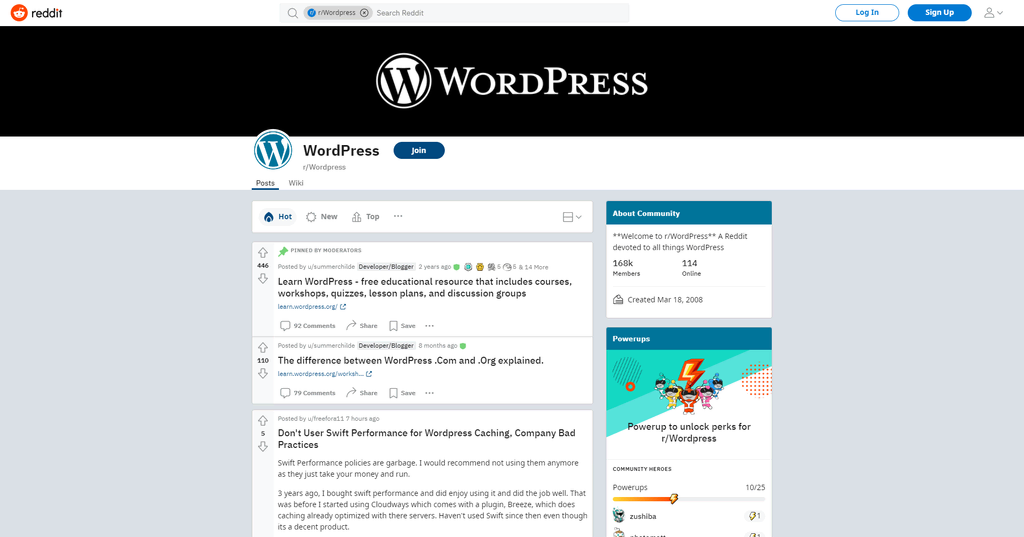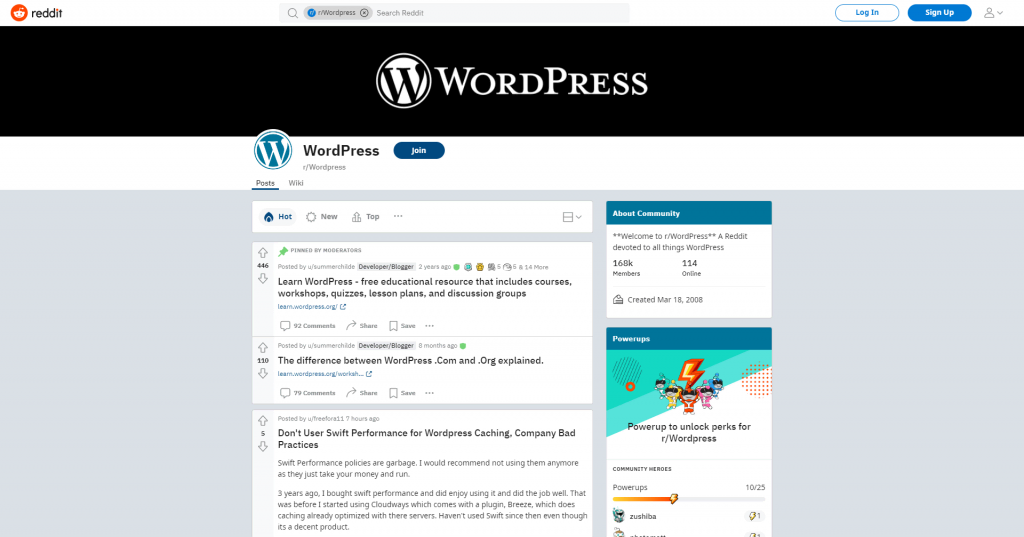 You can also join the forum to consult with more experienced WordPress users. There are numerous entrepreneurs who use WordPress and can share tips and tricks to utilize the CMS better for online business.
The sizeable WordPress community also enables the CMS to grow exponentially without depending on one developer team.
9. SEO-Friendly
Search engine optimization (SEO) is one of the most popular methods of gaining organic traffic for a website. It is a suitable online marketing technique for small business websites since it requires little to no cost to implement.
As an exceptional blogging platform, WordPress is already designed for SEO from the get-go. Using WordPress means you get access to features like taxonomies and custom post types to improve your site's searchability.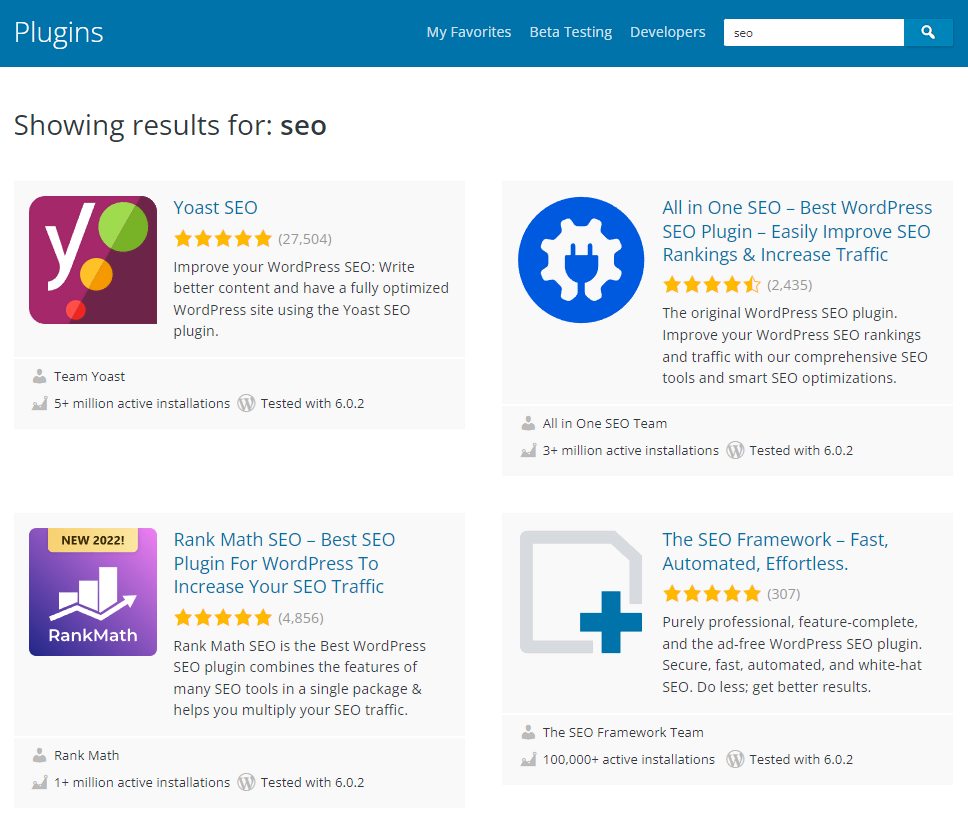 Site owners can also improve their chance of ranking higher in SERPs with the right SEO tools and plugins.
However, keep in mind that SEO takes time to show results and requires continuous effort. Regardless, it is a great method for a small business to gain more site visitors and improve conversion.
10. Fast and Responsive
Having fast-loading and responsive web pages is essential to provide a good user experience. Potential customers may leave your online store immediately if it doesn't load quickly enough or doesn't work properly on their devices.
With the right approach, WordPress can easily give you a satisfying page load speed. There are many ways to speed up your WordPress website, including choosing the right hosting service and using additional tools like a caching plugin.
Responsiveness is also essential for a successful business website. Fortunately, most WordPress themes are designed to be mobile responsive and ensure a good user experience on various types of devices.

Conclusion
Choosing the right platform to build a small business website is crucial to your online venture's success. As a popular and versatile CMS, WordPress can help small businesses build their online presence without too many hurdles.
There are ten main reasons why you should choose WordPress for your small business website:
Quick and simple setup process.
Low development costs.
Full ownership of your site.
User-friendliness.
Easy user access and permission management.
Wide range of business themes and plugins.
Easy to maintain.
Huge community of active users.
SEO-friendliness.
Fast page load speed.
We hope this article has helped you to know more about the advantages of using WordPress for your small business site. Should you have any more questions, don't hesitate to leave a comment below.
Don't forget to check out our other WordPress tutorials for more useful tips and tricks about the popular CMS.