Wednesday November 15, 2023
How to Prepare Your Website for Black Friday: 6 Tips To Outdo Your Competition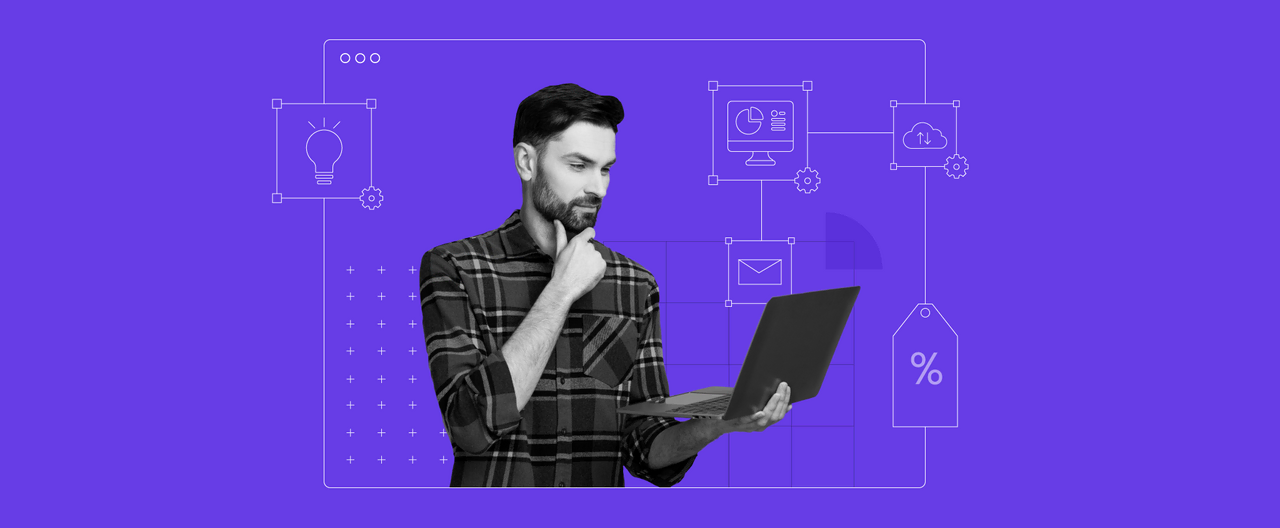 As Black Friday draws near, it's crucial for online businesses to ensure their websites are primed for one of the biggest shopping events of the year.
We want to help you excel this shopping season. That's why we've put together a list of the six aspects to prepare your website for a smooth and successful Black Friday sale.
Fine-tune your site for the rush and get ready to set new online sales records.
1. Make Sure Your Hosting Plan Can Handle the Traffic Spike
Preparing your website for Black Friday starts with ensuring it can handle an influx of traffic without downtime. Sale seasons notoriously push websites to their limits – and a crashed or slow website is a direct path to lost sales.
Your web hosting plan choice is crucial for your Black Friday success. A robust hosting provider should offer stability, speed, and reliable support, ensuring that your website's loading times don't deter customers and that any technical issues are resolved swiftly.
To see whether your hosting plan can handle the surge, estimate the potential traffic spike. Do this by checking your website's current traffic, then compare it to your regular one vs last year's Black Friday traffic as the benchmarks. This helps estimate the scale of resources needed, and whether you need a plan upgrade.
If you haven't participated in the Black Friday sale before, consider asking your hosting provider for advice. Key aspects of choosing the right hosting plan include bandwidth, CPU, RAM, storage capacity, and CDN availability.
At Hostinger, our Customer Success agents can help you choose the best hosting plan that suits your needs. We have various hosting plans for all sizes of businesses and a 99.9% uptime guarantee, ensuring your online store is up and running even during peak traffic times.

If you decide that you need a hosting plan upgrade, leverage the Black Friday and Cyber Monday web hosting deals – grab the discount and get that peace of mind during the big day.
Pro Tip
Black Friday is not only about a surge of traffic, it also attracts heightened security risks. Make sure customers can shop safely on your website by securing it with an SSL certificate. For Hostinger users, a free SSL certificate is included in your hosting plan.
2. Back Up Your Website
A website backup is a snapshot of all your website's core elements, such as website code files, databases, and images.
When gearing up for Black Friday, backing up your website is a critical yet often overlooked step. It may seem mundane, but it's an essential safeguard. If anything goes awry during this high-traffic event, a comprehensive backup will provide you the ability to restore and relaunch swiftly.
The best practice is to automate your backups, ensuring they are regularly scheduled, with off-site storage for added security. Before the Black Friday frenzy begins, verify that your backup system is up to par – test restores should be quick and faultless, ensuring minimal downtime. This preparation will let you focus on customer engagement and sales during the shopping event, not recovery.
3. Homepage Makeover for Black Friday
Refresh your homepage to showcase your Black Friday campaign. Use eye-catching graphics and banners that align with the festive theme and your brand's visual identity, ensuring customers immediately see the special offers as they enter your website.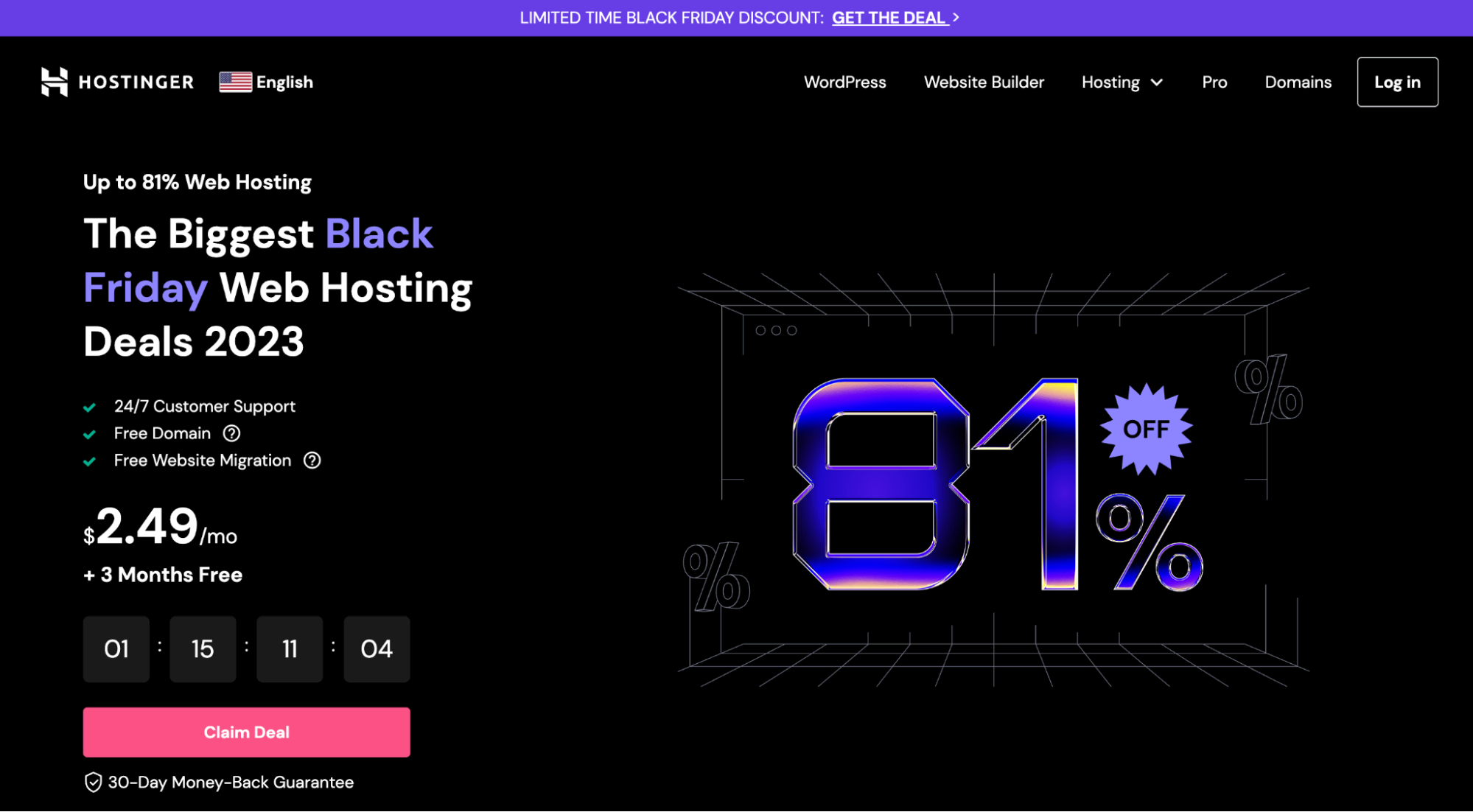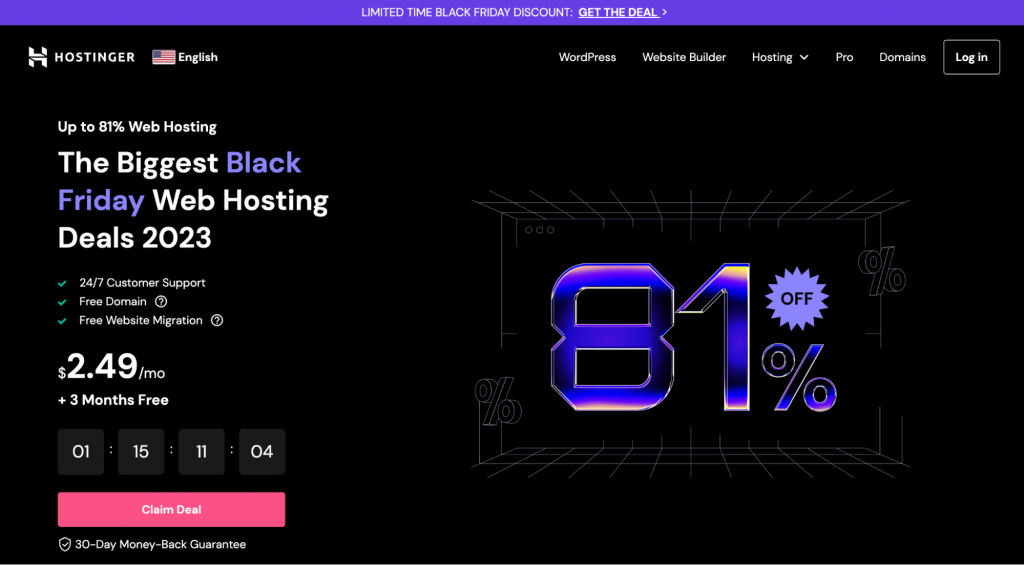 Highlight your best deals or exclusive products on the homepage. Make them easily accessible and convey clear messages about the deals, such as Limited Time Offer or Exclusive Black Friday Discount.
Incorporate a countdown timer to build anticipation and convey a sense of urgency. This creates a dynamic environment that encourages quicker decision-making and increases the likelihood of impulse purchases.
Don't forget to optimize the homepage for mobile users. With many shoppers browsing on their smartphones, a mobile-friendly design ensures a seamless shopping experience. This user-friendly approach also helps maximize conversions during this critical sales period.
Also, consider creating a dedicated landing page for your Black Friday campaign. Doing so creates a focused, tailored experience, directly guiding customers to your Black Friday deals without the distractions of your regular site content.
If your website is WordPress-based, we recommend using landing page plugins to simplify your effort.
4. Ensure Your Marketing Assets Are Mobile-Friendly
Nowadays, responsive website design has become a norm, meaning all marketing assets like pop-ups and banners should also be mobile-friendly. This allows shoppers to check your marketing collateral without zooming in, guaranteeing an optimal viewing experience on various screen sizes.
Here are some aspects you should check to ensure that your marketing assets are mobile-friendly:
Design different asset sizes for web and mobile versions. Desktops and laptops are used in a landscape view, while people tend to use mobile phones and tablets in a portrait mode. If your website already employs responsive design, providing various asset sizes ensures pop-ups and banners automatically adjust to fit different screen sizes, providing a seamless experience on any device.
Simplify layouts. Add larger buttons, readable text, and streamlined content that's easy to navigate on smaller screens.
Optimize images for quick loading. Make sure your content loads quickly.
Touch-friendly interface. Avoid clustering interactive design elements like CTA or the 'No, thank you' buttons too closely to prevent accidental clicks.
Test across devices. Regularly test your marketing assets across different mobile devices and browsers to ensure consistency and functionality.
By applying these approaches, you'll create mobile-friendly marketing assets that enhance the user experience and help drive higher engagement and sales during Black Friday.
5. Maximize Email Marketing
Email marketing is the strategic use of email to promote your products or services, and during the Black Friday frenzy, it can be a cornerstone of an effective Black Friday marketing strategy.
A well-crafted email campaign can inform and excite your audience about upcoming deals, increasing customer engagement and driving sales. Build an email list of potential customers by collecting their email addresses via a pop-up on your website. Offer attractive incentives like early access to your Black Friday sale to entice people to sign up for your business's marketing email.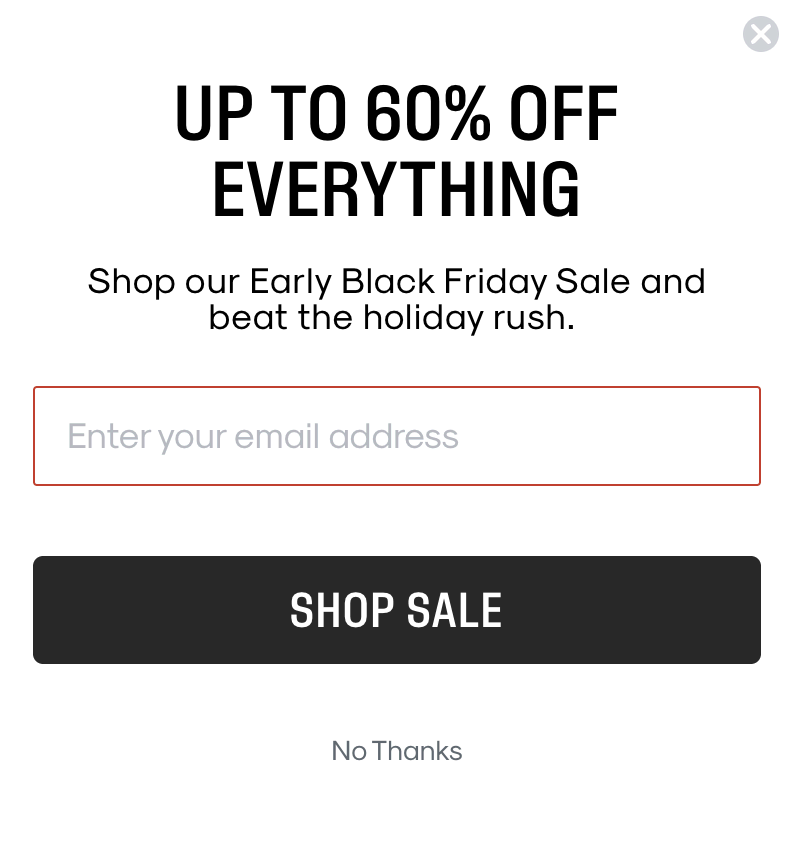 For WordPress users, consider using email subscription or newsletter plugins to streamline and optimize your Black Friday email campaign creation.
To leverage email marketing for Black Friday, it's essential to start crafting your campaigns in advance. Early preparation gives you the time to experiment with various messaging and design strategies. It enables you to identify which approaches resonate most with your audience, ensuring that when Black Friday arrives, you're sending the message that resonates effectively with your audience.
Note that newsletter and email templates sometimes render differently on other devices, so don't forget to test out your email campaign across different devices, operating systems, screen sizes, and browsers before sending them out to clients. This helps to iron out any inconsistencies and guarantees that your message is conveyed with the impact you intended, regardless of how customers access their inboxes.
Use a business email account to send out your email marketing campaigns, as it will lend authenticity and establish trust. Your customers are more likely to open an email that looks like it comes from a credible source.
6. Optimize Your Website for Black Friday Keywords
Your objective during this time is to be visible when it counts – that means having your site rank high for Black Friday-related searches. To do so, optimize your web pages by integrating relevant keywords into your site's content, from product pages to blog posts.
Examples of such keywords include Black Friday deals and Black Friday sales. Also, identify other keywords that shoppers will likely use when looking for Black Friday discounts.
If you use WordPress, leveraging WordPress SEO plugins can simplify this process. These tools can suggest optimizations, track your keyword usage, and even help you analyze your competition.
Remember, SEO isn't a one-time task. SEO is a long-term strategy requiring regular attention. Even if you use a plugin, it isn't a set-and-forget tool – it's an ongoing commitment to ensure your products stand out.
Ready, Set, Sell
Black Friday is that time of year when eCommerce websites put their creative flairs on display for some highly coveted conversions. However, it's important to keep an eye on the website technicalities, like website hosting plan, backups, and SEO, since they can be the difference between success and failure in this shopping season. Having your website's behind-the-scenes aspects set up will prepare you for the rush. Now that you've prepared your website to welcome the wave of customers, it's time to showcase your Black Friday marketing ideas.