Wednesday September 29, 2021
How to Prepare Your Website for Black Friday: 6 Tips To Outdo Your Competition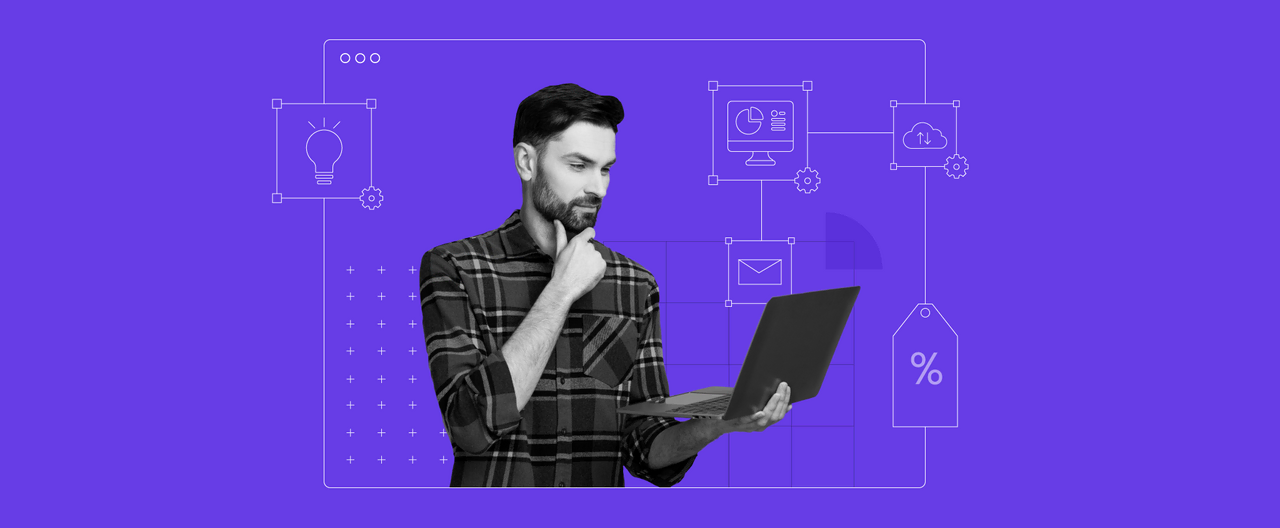 With Black Friday around the corner, website owners across the globe might be wondering whether their websites can handle one of the busiest eCommerce events of the year.
We want to strip back the anxiety here at Hostinger. We've prepared a list of everything you need to address to smash Black Friday:
1. Make Sure Your Hosting Plan Can Handle the Traffic
Ensuring your website can handle a sudden traffic spike is paramount to getting Black Friday right.
First things first, technical considerations. Before you unveil your marketing ideas and start driving traffic to your website, you must ensure that it can handle increased visits, sessions, and interactions. It's not uncommon for websites to go down during sale seasons. After spending time on your website and garnering the traffic that Black Friday can attract, the last thing you want is for your website to come up with an error and not load.
Follow these steps to prepare your website for this event:
If you decide to upgrade your hosting plan, the Black Friday period is just the right time. Hostinger offers Black Friday and Cyber Monday Deals and you can use this opportunity to get a discount.
2. Back up Your Website
Here's some advice you might not find from other online entrepreneurs, but this nitty-gritty factor is essential. Backing up your website doesn't carry the same creativity or excitement as creating a marketing campaign or a social media post, but trust us when we say it is equally, if not more important.
Backing up your website helps to put your mind at ease, allowing you to enjoy the Black Friday season. A website backup is a snapshot of all your website's core elements, such as website code files, databases, and images. It is a safety mechanism ensuring that your hard work is stored safely and recovered, no matter how overloaded the website get or malfunction.
Here are the detailed guides on how to manage your website backup:
3. Make Your Website Mobile-Friendly
It's vital that when the traffic hits, your website can provide a home for all the mobile surfers out there. In fact, over 71% of shoppers used their phones to make purchases. We've got a great step-by-step guide:
4. Start Email Campaigns
Starting your email campaign ahead allows you to test it, see what works, and adjust your approach. There are often many elements to an email campaign. It can be a lot to plan, alongside all the other aspects, to put together in time for the Black Friday season, which is why we recommend having them set up and ready to go beforehand.
The great idea is to send out test campaigns and review them on different devices, operating systems, screen resolutions, and browsers. Newsletter and email templates sometimes render differently on other devices, so you need to cover all your bases before sending them out to clients. Testing is key! Here are a few resources to help you with your email marketing campaigns:
5. Be Selective About Your Products
Indecision when shopping is heightened further in the mad Black Friday rush – so much to choose from, so little time! Having fewer options on your website makes this problem a little easier for your audience.
Overdoing it can make your website look cluttered and your brand confused. Be specific about the products you want to promote by building your ideas and campaigns around them. Not only will you help people make a decision faster, but you will create a sense of urgency and expertise. A restaurant with just three items on its menu is likelier to do those three things very well. Your offer should follow the same thinking, giving your audience the quality products they need at a great price.
6. Take Care of SEO
No matter what you sell, how good it is, and whether you have put together a killer Black Friday offer, it all goes down the drain if it's not discoverable on search engines. Search engine optimization (SEO) is a practice that eCommerce sites often fail to master because it takes time, patience, and continuous upkeep. It's not something you plug in and forget, but something you need to work on regularly.
Setting up your SEO can steadily drive organic traffic to your website, helping you make a successful Black Friday campaign. The most common thing people do during the sales season is search for offers. You want to be amongst the top results in those search queries. Here are a few pointers to get you started:
Ready, Set, Go!
Black Friday is that time of year when eCommerce websites put their creative flairs on display for some highly coveted conversions.
Factors like website hosting plans, backups, and SEO are not the hottest topics to discuss or deal with, but the truth is that they might be the difference between success and failure on one of the most anticipated days of the year.
Having all the behind-the-scenes aspects of your website set up will prepare you for the rush. Even though Black Friday falls on November 25th this year, you can expect its deals to start rolling around October.