Email Marketing for Beginners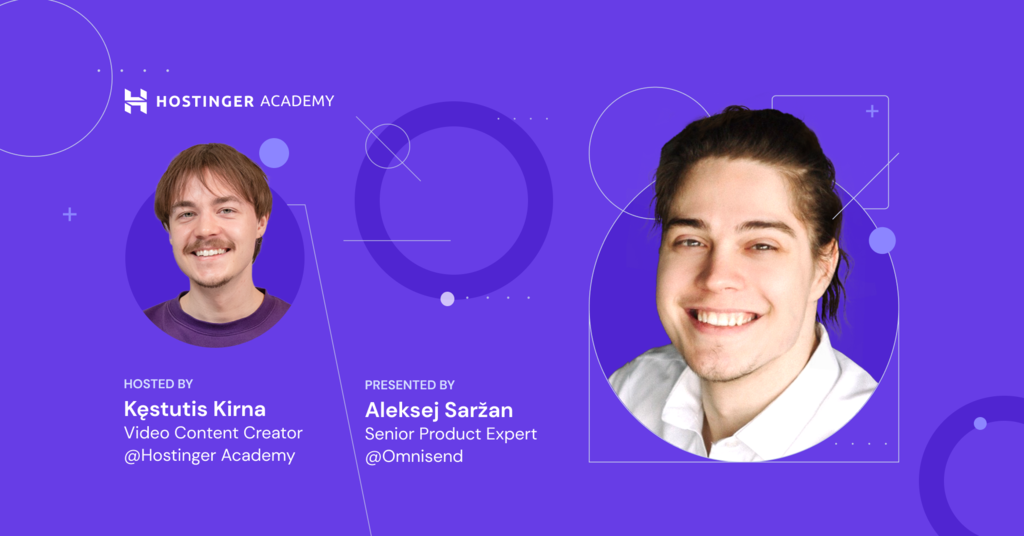 Email marketing helps build relationships with your audience, raise brand awareness, and increase sales. When executed properly, this strategy can skyrocket your profits, generating around $40 in revenue for every $1 spent.
For new marketers and business owners, implementing an email marketing strategy may seem challenging. Thus, to help you get started, we've invited Aleksej Saržan, Omnisend's Senior Product Expert, to talk about the basics of email marketing in our webinar.
Here are the topics we discussed in our webinar:
What email marketing is and how it works
How to collect subscribers
How to convert new subscribers using automation workflows
How to keep your audience engaged with email campaigns
Email writing tips & tricks
After the presentation, we also had a live Q&A session.