Choosing WordPress for its simplicity and accessibility of creating a blog is a no-brainer. And if you're not familiar with HTML or CSS, creating your own theme can also prove a challenge. That's where thousands of pre-built WordPress blog themes come into place. With both free and paid premium themes available, there was never an easier time to start your own blog.
Standing out from other blogs is definitely a positive, so using a premium theme can be a great decision. Paid themes offer much more customization and therefore can be a good investment.
On the other hand, free WordPress themes can get the job done, and if you're all about the content, nothing is stopping you from achieving online success. There are "hidden" attributes to the design of a website. A theme with a solid structure helps to rank better on search engines. This helps gain traffic to your site, which is always helpful. We'll be focusing on themes that will elevate your blog above the competition, here is our handpicked list of the best WordPress blog themes.
Looking for general WordPress themes? Check out our list of the best free WordPress themes for any kind of website.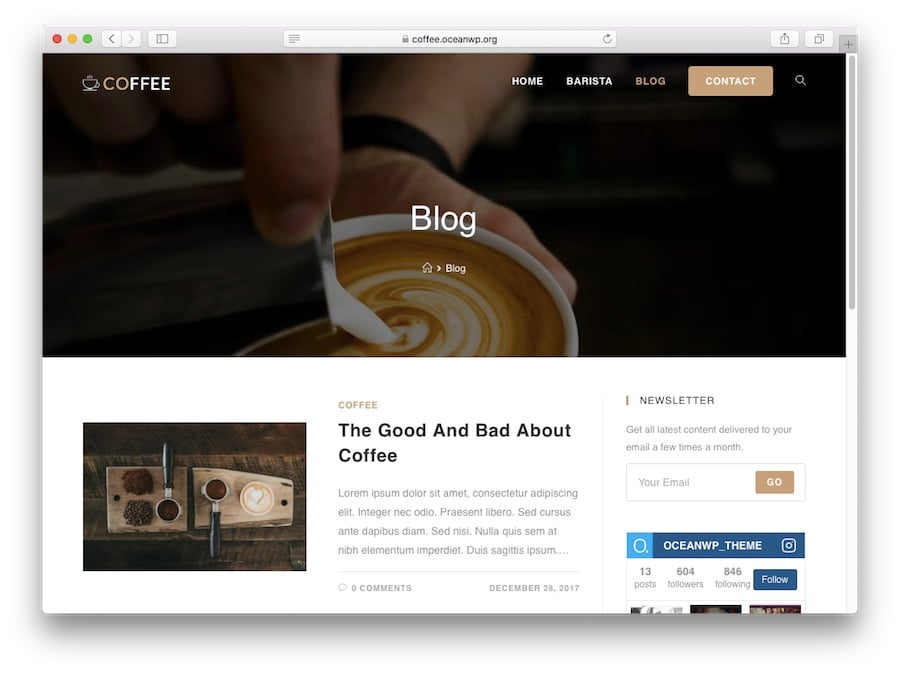 At number one on our list, we have probably the most popular theme with over 200,000 active installs. While that means it is widely used and may seem a little redundant, don't let its popularity turn you away. OceanWP is actually a multi-purpose theme. It is a highly customizable theme with WooCommerce integration.
Additionally, it's super lightweight and extendable. It works great on all devices and is compatible with the most popular page builders out there, like Elementor, Beaver Builder, Brizy and many more.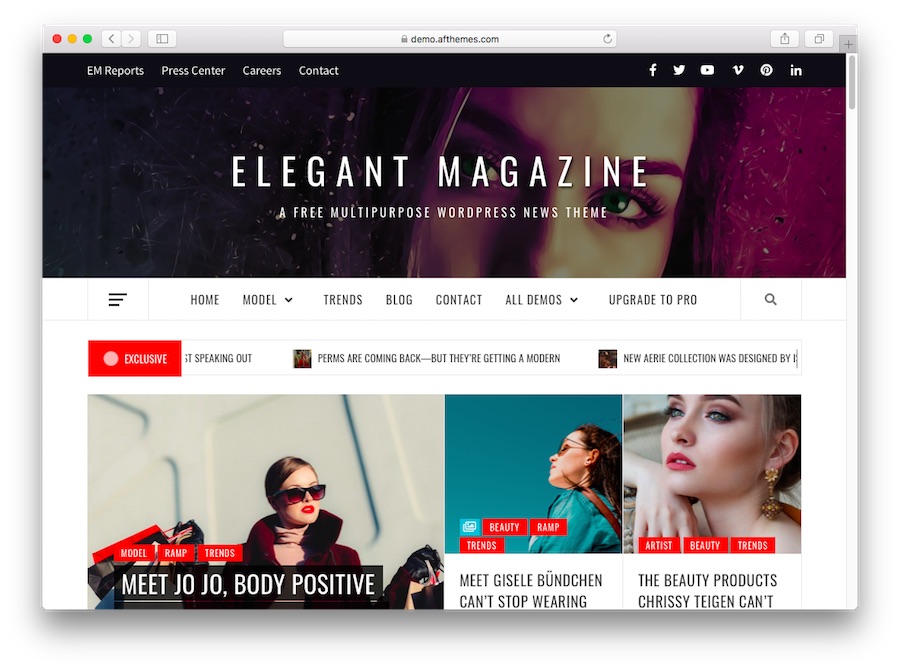 If something elegant is what you're looking for, then Elegant Magazine just might be the best pick for you. A minimalistic theme, created mostly for news portals and magazines. Having customizer options and widgets, you can shape your blog to become a blogging bliss. Anything from blogging & magazine to news sites is at an arms reach with Elegant Magazine.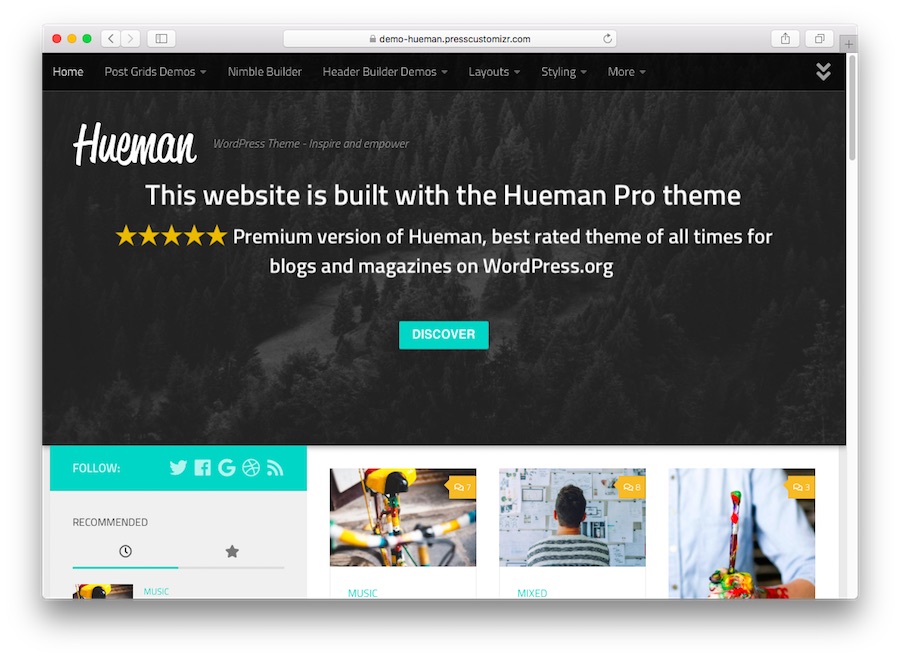 Hueman takes special care in crafting a theme that helps you bring in more traffic and engage your visitors. With more than 70,000 websites already powered by Hueman, it's easy to see why. It is mobile-friendly, which lets you rank higher on Google. The theme itself is neatly made, having mobile in mind. The style is relatively minimalistic, yet very sleek and modern. Perfect for personal blogs, although works great with blogs that have a lot of posts and pages as well.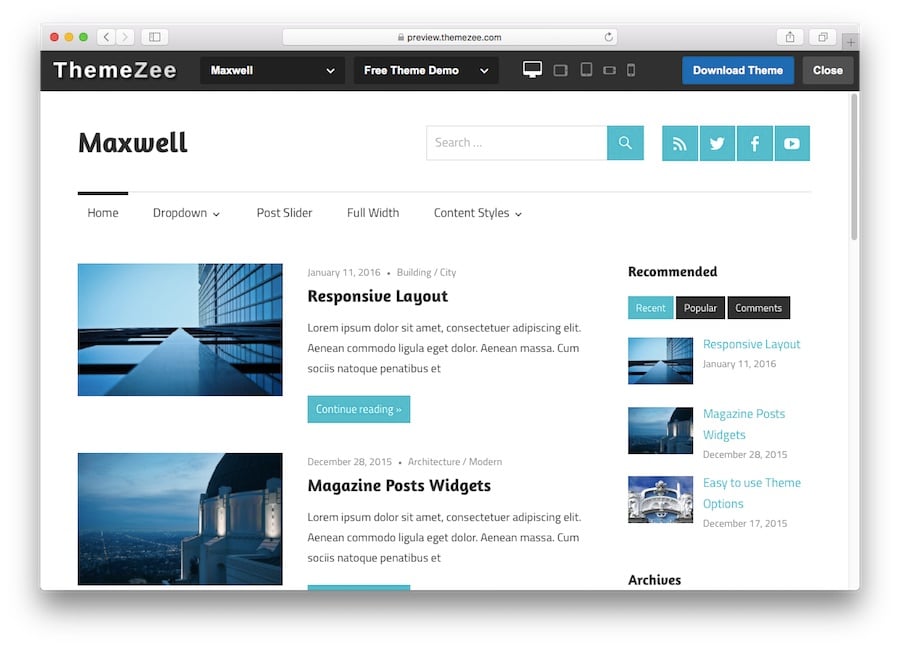 Moving on, we have yet another minimalistic and elegant theme. Maxwell features a super clean magazine layout. Crisp typography and a huge variety of post layouts. Maxwell is SEO optimized, works great on all kinds of screens, contains custom widgets, a theme customizer, and easy translations. Having just over 6,000 downloads, you may consider Maxwell an untapped resource. The clean code also ensures excellent speed and responsiveness.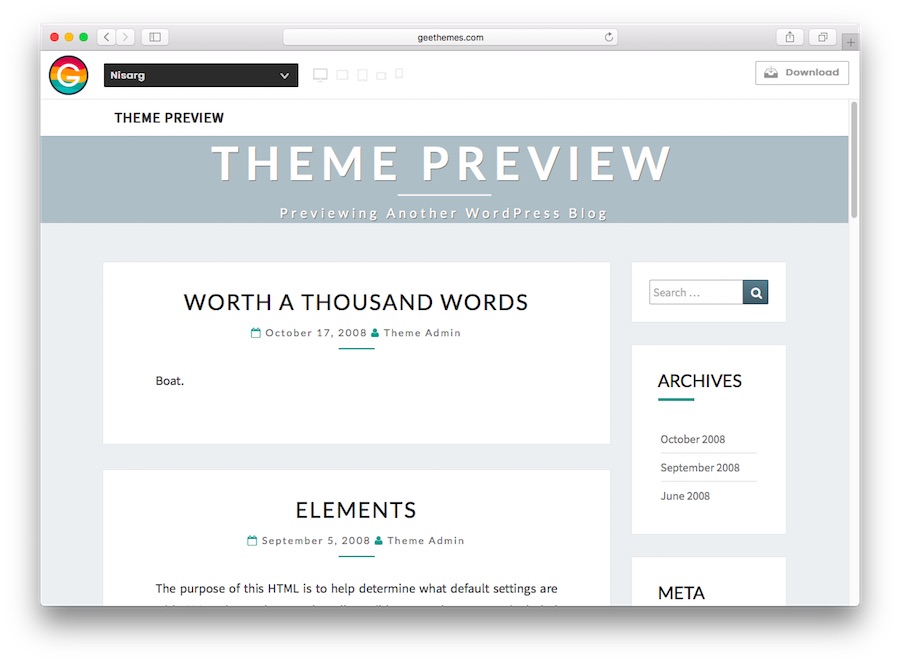 The fifth theme we recommend is the beautifully made Nisarg. Created with blogging in mind, it is definitely worth checking out. Whether it be photography, traveling, cooking or a personal blog, Nisarg fits the bill. With a sort of organic feel to it, it's a great way to present your blog. Translation ready, having many options in WordPress Customizer to shake things up, it just might be the perfect way to start out. Nisarg is also developed using the Bootstrap 3 framework, which means it is mobile and tablet friendly.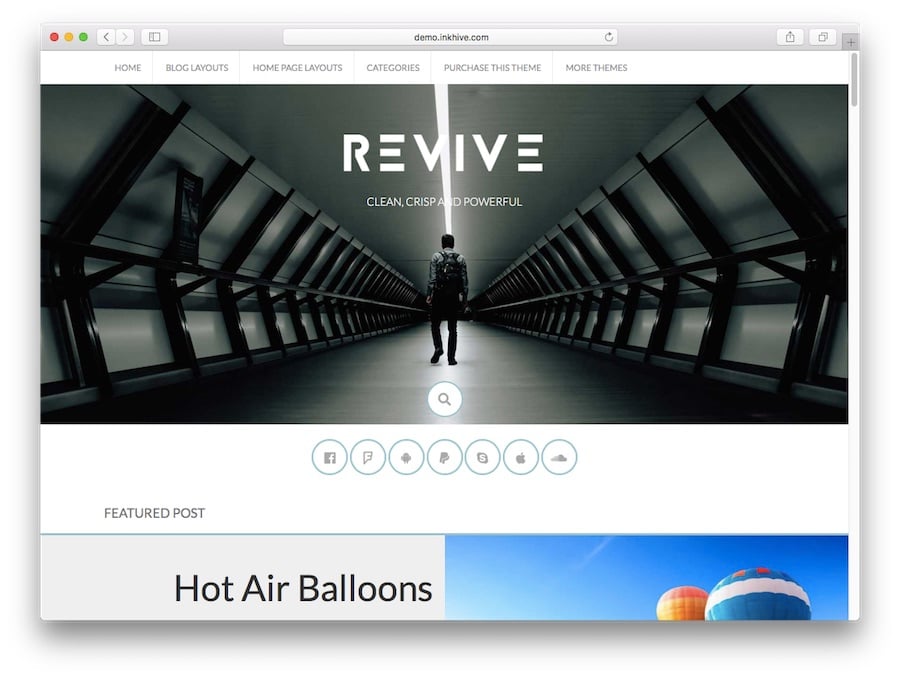 Revive is a multi-purpose theme at its core, albeit with a magazine layout. It comes integrated with Font Awesome icons, multiple blog layouts, sidebar customization and more. Revive is built using the Bootstrap 3 framework and works great on all sort of mobile devices. Great responsive performance on mobile and awesome customization are all part of the Revive package. With just over a thousand downloads, it's somewhat of a hidden gem.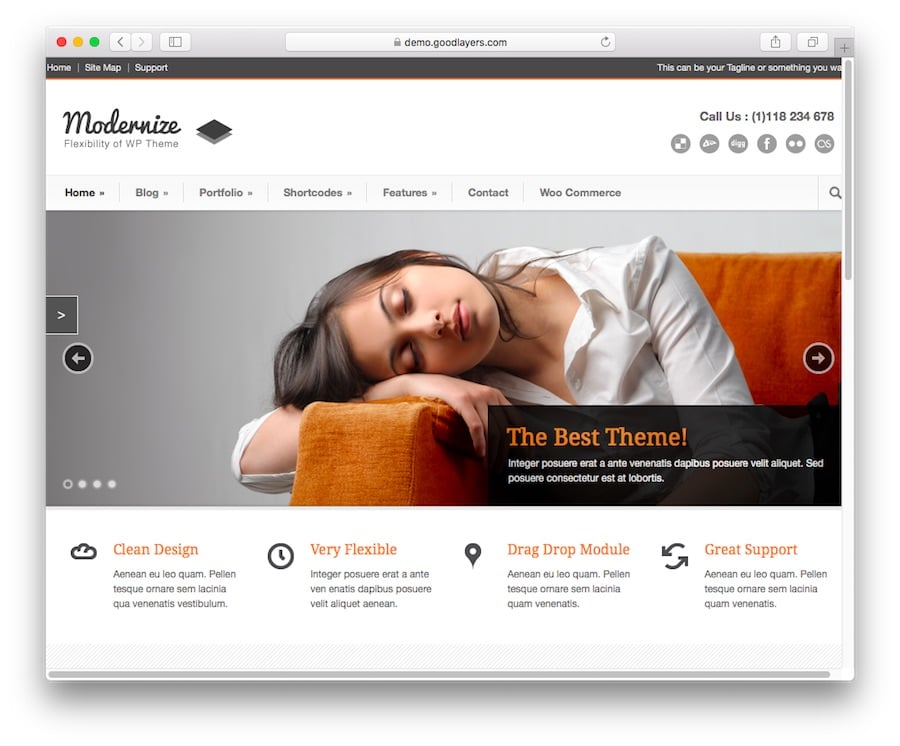 If simplicity is what you're looking for then Modernize is right up your alley. It might seem too barebones for some, but it's perfect for a blog where you want all the attention towards the content. Considering this it still has a customizer, social menu icon, several templates, logo addition, and a switching function. All in all, it's a great theme if you don't want to spend a lot of time setting things up.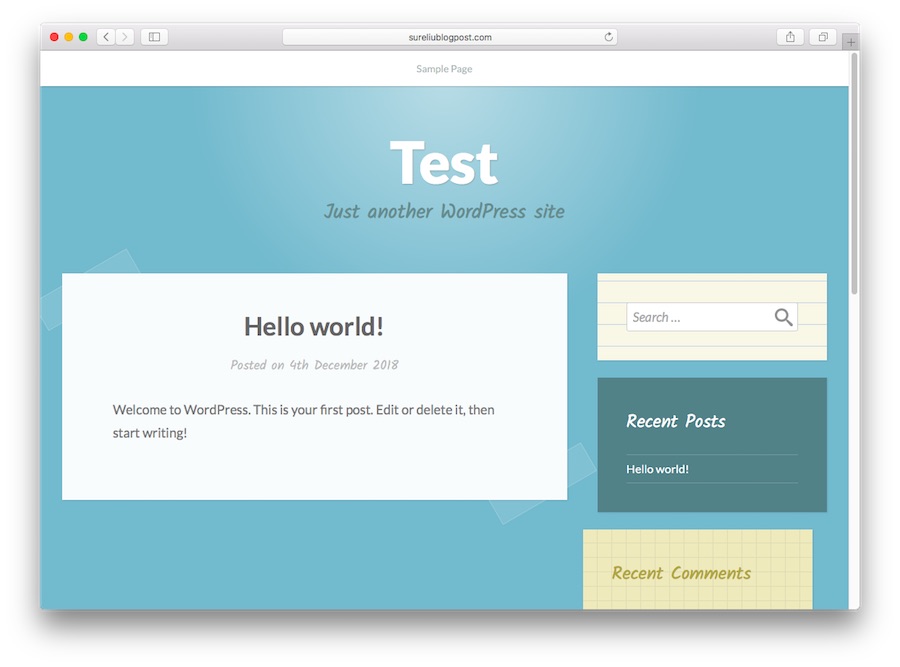 We've covered a lot of minimalistic themes so far. Scratchpad, on the other hand, is colorful and playful. The design uses drawings and patterns to create an upbeat look. Scratchpad also has a sidebar on the right side and an additional one at the bottom of the site. It also works great with multiple post formats. If you're looking for a theme with a positive vibe, then look no further than Scratchpad.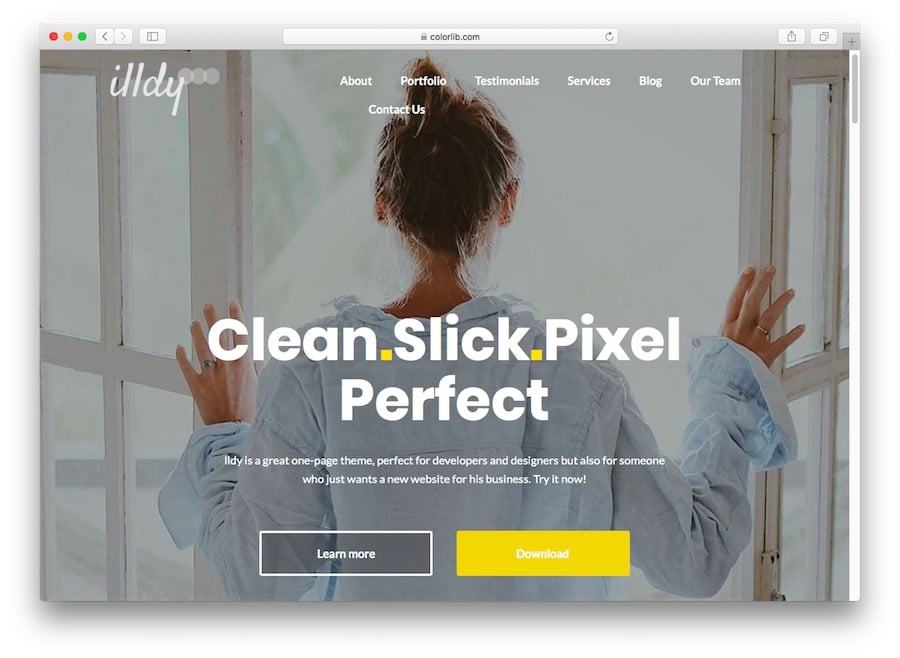 Illdy, at its foundation, is a multi-purpose theme, with plenty of creative options at hand. Like a lot of themes on this list, it's built on the Bootstrap 3 framework, thus making it great for mobiles and tablets. Key points about this theme include large header images, custom background, color selection, and a two column full-width layout. Great for grabbing attention and making your visitors stay.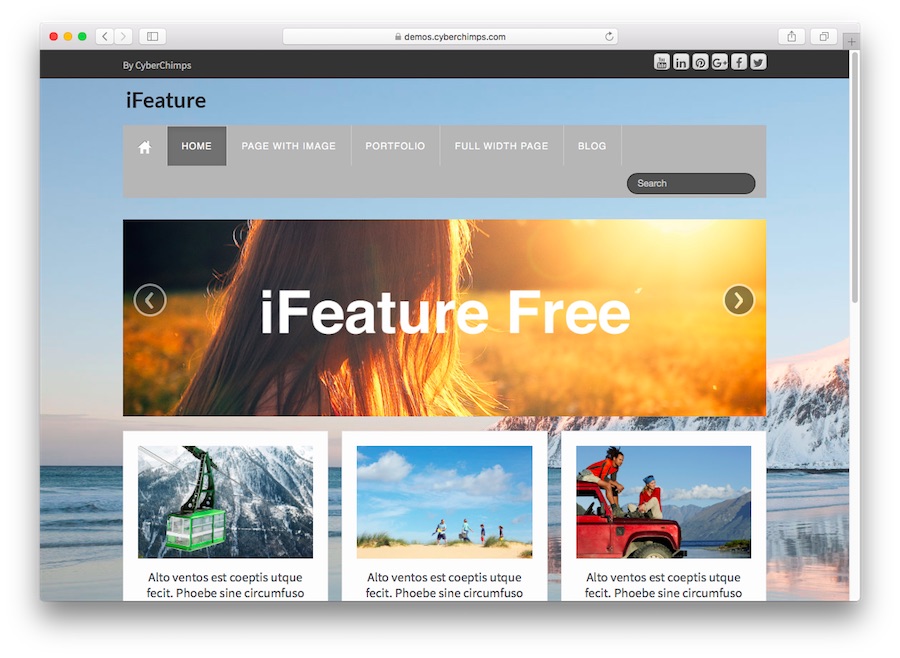 iFeature is a great way of setting up your blog on the go. It features touch-friendly drag-and-drop elements that require little effort when setting up a professional looking site. This means that you can create responsive websites using any touch-friendly devices like an iPhone or an Android phone or tablet. iFeature also features a sticky header menu, a Testimonial section, where you can highlight positive comments and feedback for that little extra kick to your conversion. Two types of footer widgets, author bio for each post and many more blog-related features. Universal features like translation readiness are included too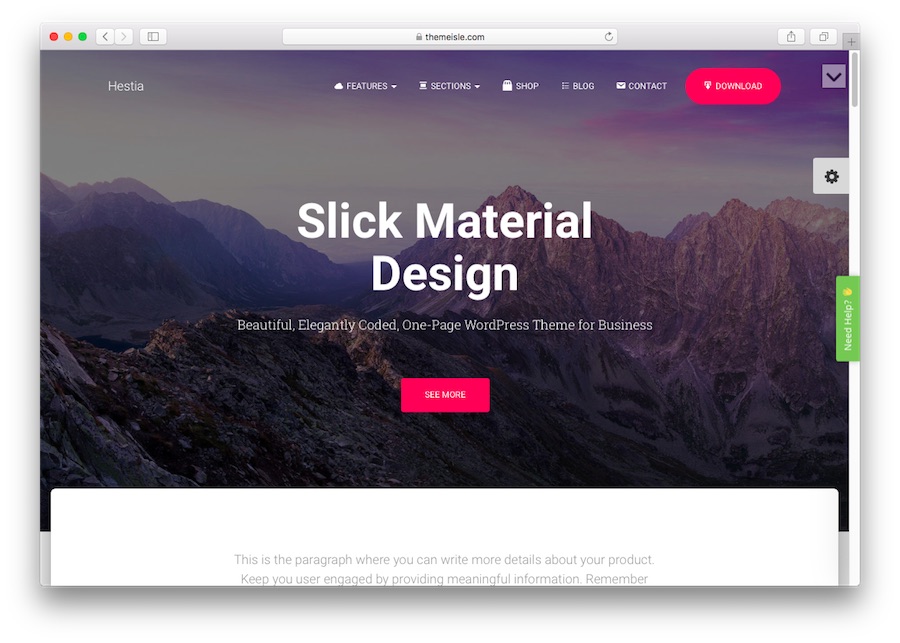 Hestia is a very popular and powerful multi-purpose theme for WordPress. It works great on all devices and resolutions (the demo page lets you choose between all types of different screens which is very useful). By default Hestia has a lot of categories, blogging being one of them. It features a nice screen-centered look, again, being very friendly for mobile devices. Hestia also supports WooCommerce, just in case you want to take your blog to the next level. You can rearrange the homepage by drag and drop using the live theme customizer. Very powerful and easy to use theme for all your blogging needs.
Moving on to themes with "texture" we have Natural Lite. This theme might be a little more niche than some more simplistic and minimalistic themes. It uses an all-natural vibe with its earthy design. Great for blogs about anything nature related, crafts, geography and the like. Fully compatible with Gutenberg block editor. A rather large header and three columns to place your wonderful text. It's a great theme for those looking for something a little bit more organic.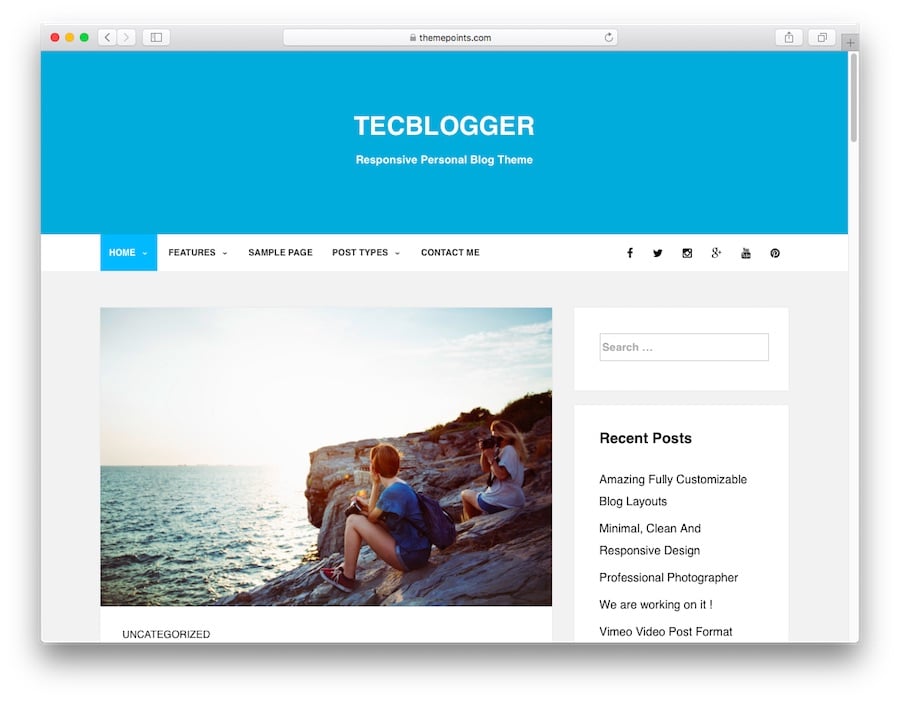 Yet another theme featuring a clean and simple design. Tecblogger offers a very classic blog look with a single content column and a right sidebar. A very good choice for those classy personal, travel or fashion blogs. It features custom headers, backgrounds, and colors in addition to its flexibility. When you're looking for a framework for your blog that is reminiscent of those early 2000s blogs, you can't go wrong with Tecblogger.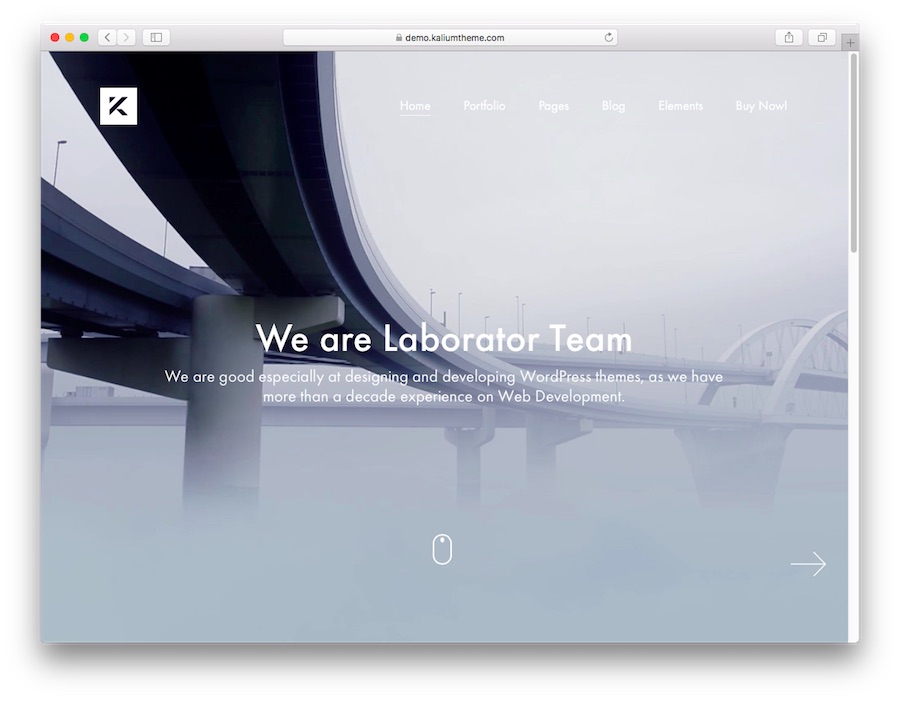 Kalium is a premium WordPress theme, it does not have a free version, but it's totally worth the cost. Without getting into the features just yet, we'd like to note that Kalium has a bunch of template pages that you can use, and save hours of hard work. It has an exceptionally sharp and professional feel to it. And it's packed with powerful plugins, unique hover effects, animated transitions and much, much more. If you want a theme that will last you a lifetime, go for Kalium.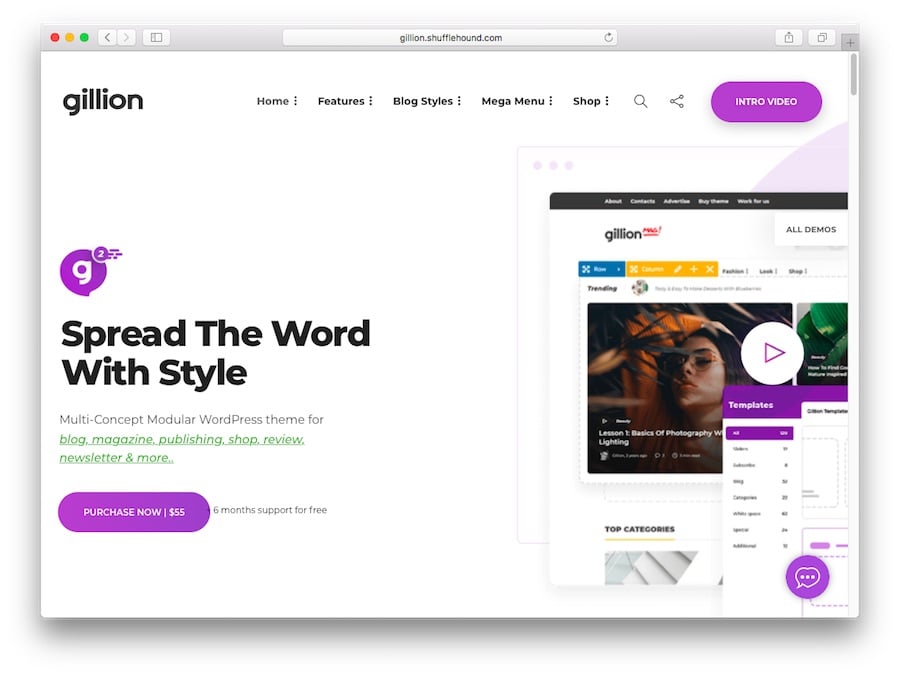 Here's another premium theme that is a joy for blog sites. We describe Gillion as a multi-concept modular theme for WordPress. In fact, having over 50 modular elements means millions of different variations when it comes to site building. Gillion also comes with WP Bakery as part of the deal. Also featuring 15+ single-click install demos, you'll start in a matter of minutes. Create a plain text blog or a site packed pictures like a gallery. Various header elements and layouts also play a big part in the success of Gillion.
Conclusion
There are over 10,000 themes on wordpress.org alone! Combining this with all other themes that you can find on sites like themeforest.net this makes it very hard to choose the right one when starting a blog. From simple, minimal designs to more wild and colorful ones, there's work to be done to pick one that suits you best. We have handpicked a list of the best WordPress themes for your blog. Since most themes are highly customizable you can get creative with all of them, but there's probably a theme out there that works best for you, regardless. We hope you found our list helpful.