WP Origami: Sharing Knowledge Through Bespoke Content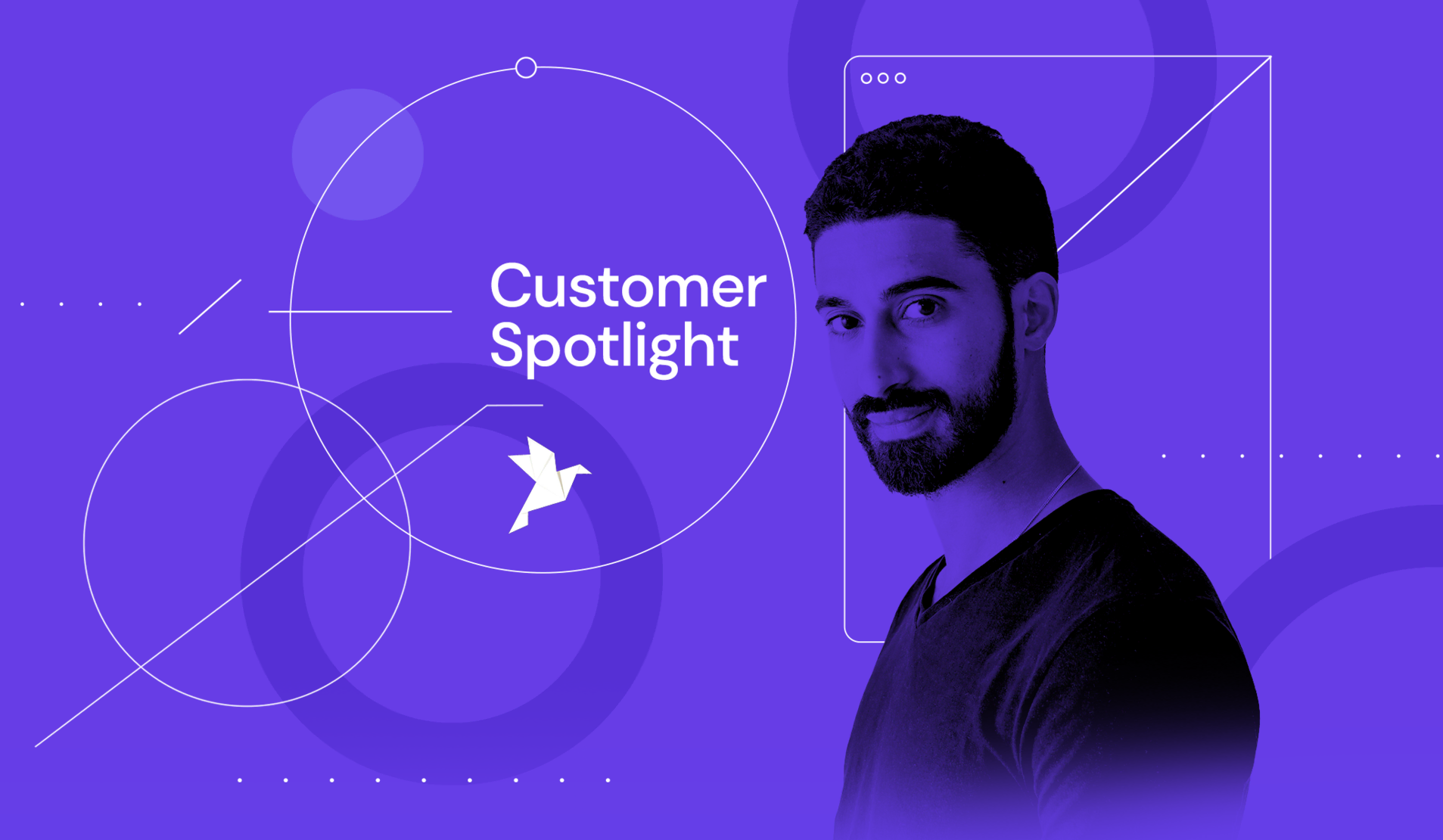 The internet abounds with WordPress tutorial resources, most in English. Aware that many prefer to learn in their own language, Alexis Fichou provides a solution to the problem: he creates WordPress courses for francophone students.
Alexis founded WP Origami, his WordPress training platform, to help people succeed with the content management system (CMS). It's now one of the biggest resources to learn WordPress in French.
As Alexis wants to make WordPress website creation more accessible, he needs a host that's optimized, reliable, and user-centric. Hostinger's web hosting plans provide Alexis with tools devised specifically for WordPress and everything he and his pupils need to achieve their online – and offline – goals.
Square One
Teaching WordPress wasn't Alexis' original idea for success. After graduating from audiovisual school, Alexis struggled with settling on a career. He went from pillar to post, trying various ventures, but nothing clicked.
Alexis knew that he wanted to do his own thing and be independent. This mindset led to him giving online entrepreneurship a try.
His first idea was a travel blog. He started tinkering with WordPress but gave up shortly because it was too complicated.
"I tried building my first WordPress website back in 2012. There were no builders like Elementor available – WordPress was really different and difficult to learn," Alexis shares.
He pivoted to dropshipping, trying out different website-building tools for his online store. Once he was acquainted with a fair number of them, he decided to return to WordPress.
"It's the flexibility," explains Alexis. "There are a lot of different CMSs, and each is good for certain types of projects. Many things are easier on other platforms, but you can do anything with WordPress."
At that time, Alexis still needed to sharpen his WordPress knowledge to make the most of the CMS. Practice is the best teacher, so Alexis applied everything he learned in a blog. He started one about coffee – something he's extremely passionate about – and named it Nomad Barista. It's still active today, with 10,000 monthly visitors.
In fact, it's the biggest French-language blog about coffee.
A Series of Fortunate Events
In 2019, Alexis began posting videos about website building on YouTube. Why? Simple – he had noticed a lack of French videos about this topic.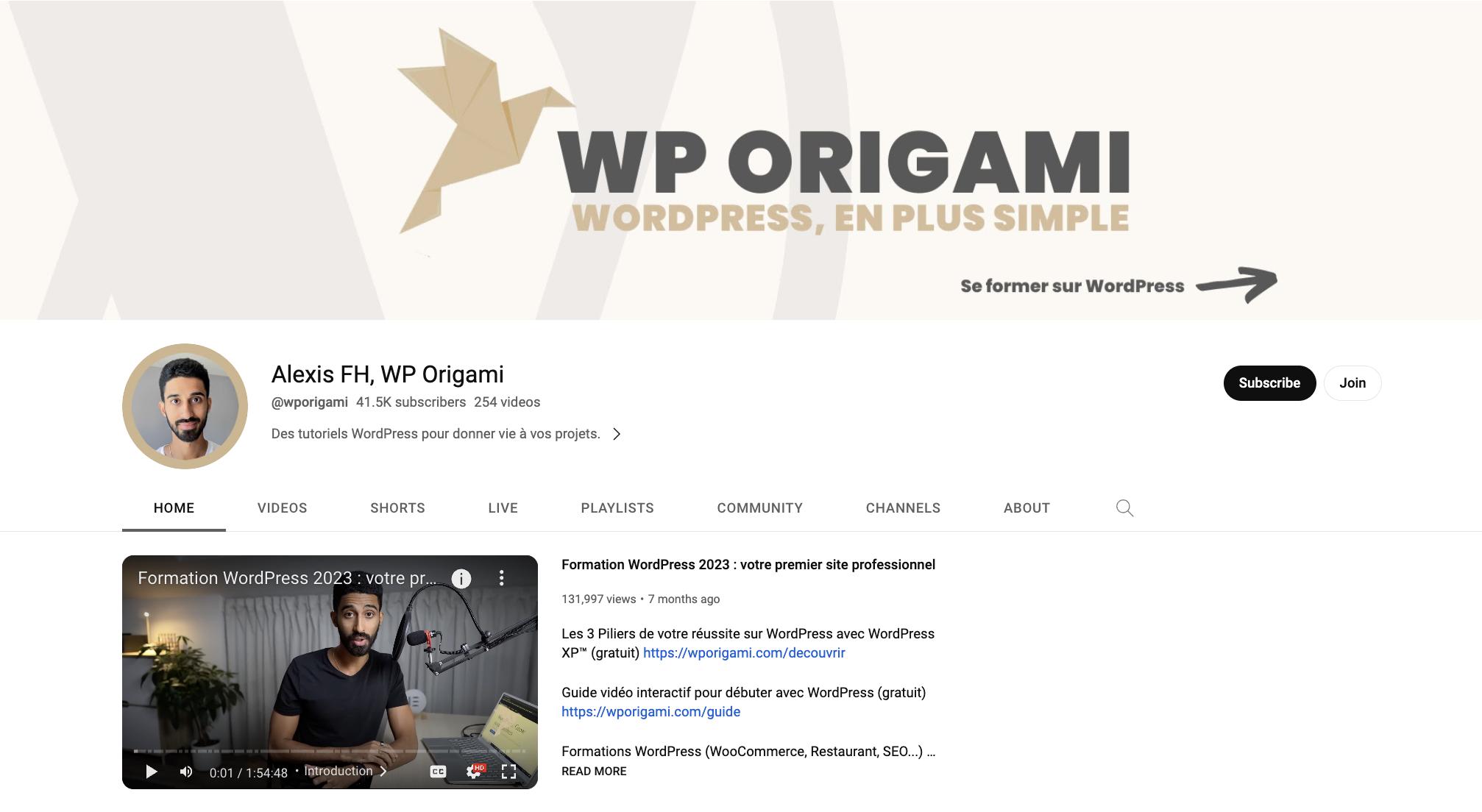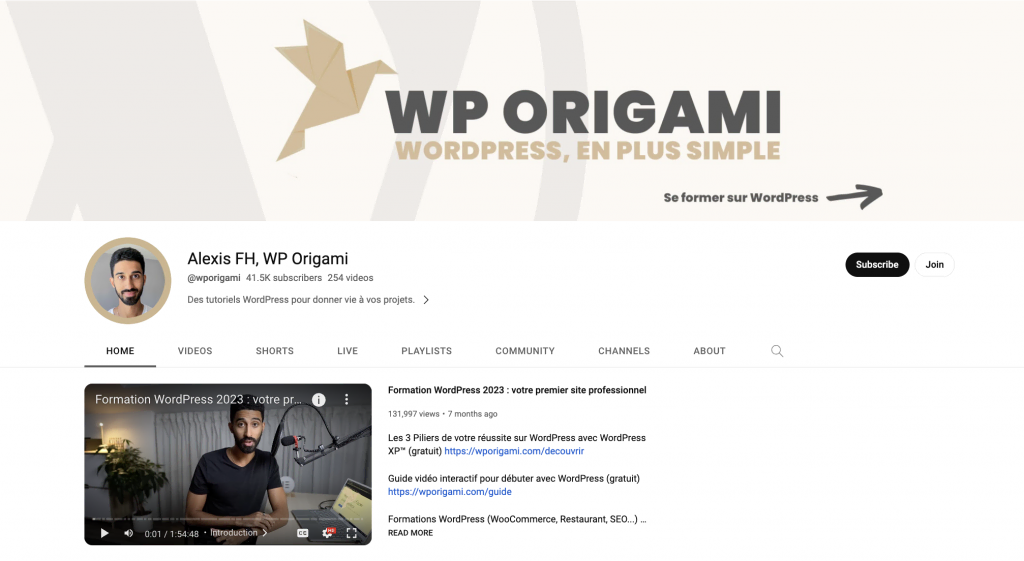 "I realized what I'd learned had value," Alexis smiles in remembrance.
Alexis' initially covered website building in general – the very first video was about SEO. He explored other topics like eCommerce, but over time distilled his focus on what he knows best – WordPress.
This proved the right decision – his WordPress tutorials soon became his most viewed. Alexis doubled down and recorded several 3-hour-plus videos on the CMS, solidifying his authority and attracting a viewer base.
With YouTube videos performing well, Alexis realized he could make a living selling his knowledge. To consolidate his brand, he built a website – a platform for extensive online courses.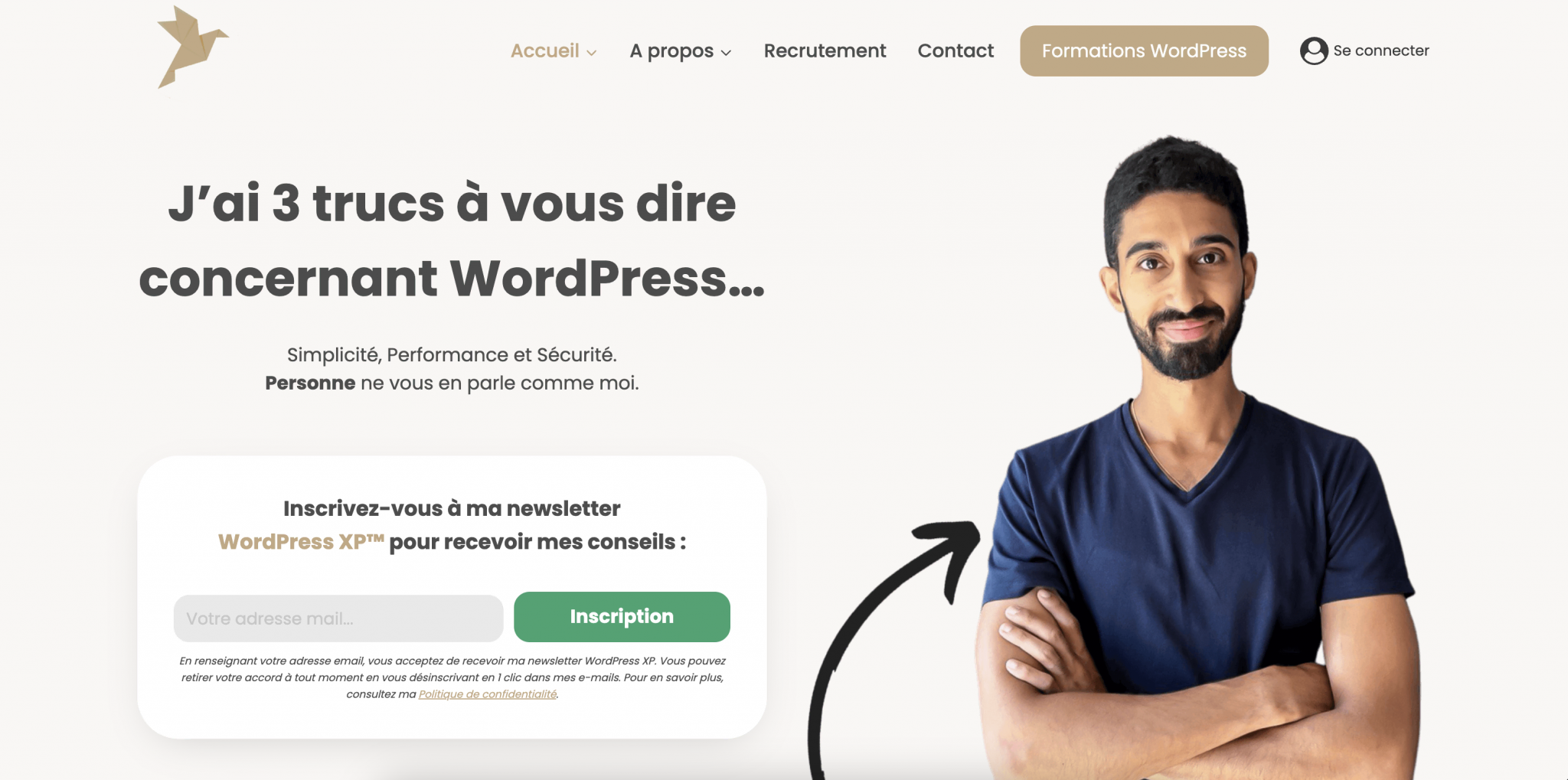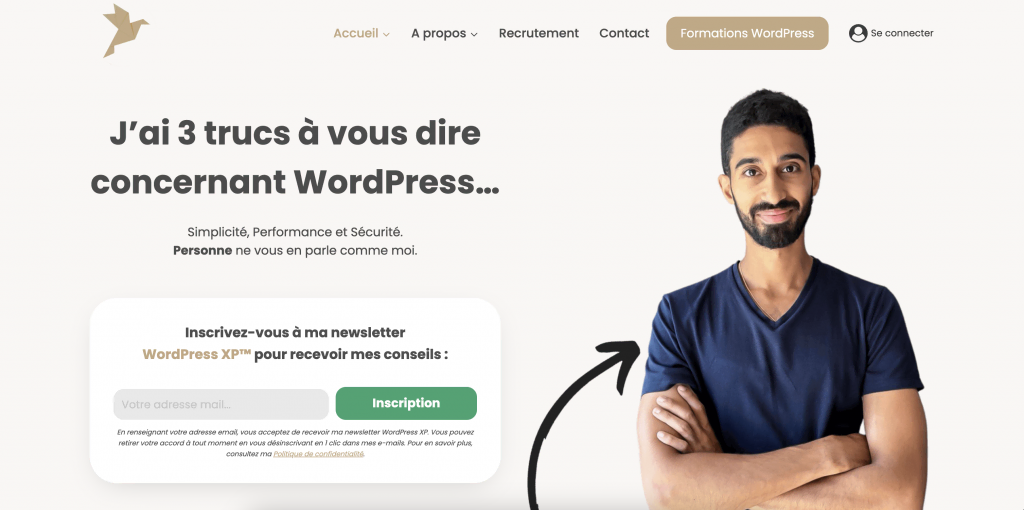 The first learner signed up in early 2020 for 100 EUR – an event that Alexis describes as a miracle from those early days. Since then, WP Origami has taught over 1200 students.
"A 5-hour YouTube video is very different from a training course – these always go much further. And then there are topics I cover in online courses that I don't on YouTube."
WP Origami focuses on creating learning content for the long term, so when there are any minor WordPress updates, learners can easily adapt as they already have sufficient foundational knowledge.
"The training course material can become obsolete. When it does, I need to change it. I have to do the second version, third," Alexis explains. "But people are resourceful, and they understand that content creators need time to keep up with what's going on."
How Hostinger Helps
Alexis tried multiple web hosts for WP Origami before switching to Hostinger. What was originally supposed to be a trial run turned into a long-term partnership.
"I like how Hostinger lets users start small and evolve from there. It's great that you don't need a large initial investment and can just upgrade when a higher-tier service is required," he says.
"I also really like the interface of Hostinger's control panel. It's beautiful and pretty tidy. Nice user experience means a lot to me," Alexis shares his thoughts on hPanel.
"Compared to alternatives, Hostinger has a lot of features, like CDN, LiteSpeed Cache, and WordPress Staging Tool. This is helpful and essential from the host side – I've got everything I need."
A reliable hosting provider, Alexis says, helps him feel more confident about his work and closer to his goal – making WordPress accessible to French-speaking people through his courses.
"It's been great ever since I switched to Hostinger. I've become more proud to say what I have to say. I'm really pleased, I feel like I provide better help for my students."
Alexis now recommends Hostinger to his students. He says it's the best way to start building websites with WordPress – Hostinger makes the process easy and, if needed, reliable help is always available.
Blueprints for the Future
WP Origami is no longer a solo endeavor – it's got multiple contributors. Amid the bustle, Alexis hatches ideas for the future.
"I think I will continue to create WordPress courses for a while longer. And then we'll see how it all evolves. I want to create something that doesn't have to depend on me," he says. "I'm pretty much the main presenter for WP Origami at the moment."
Alexis sees future WP Origami as a proper tech company – not just creating WordPress courses but also offering an extensive range of other services.
"I want to evolve my project. From a simple creator and trainer to an enterprise. There are a lot of ideas – learning services, theme extensions, and so on," Alexis smiles.
So as WP Origami cultivates a new generation of francophone WordPress aficionados, it's gearing up for expansion. Accommodating a community and its needs – both growing rapidly – is next on Alexis' agenda.