Revue Histoire: Democratizing History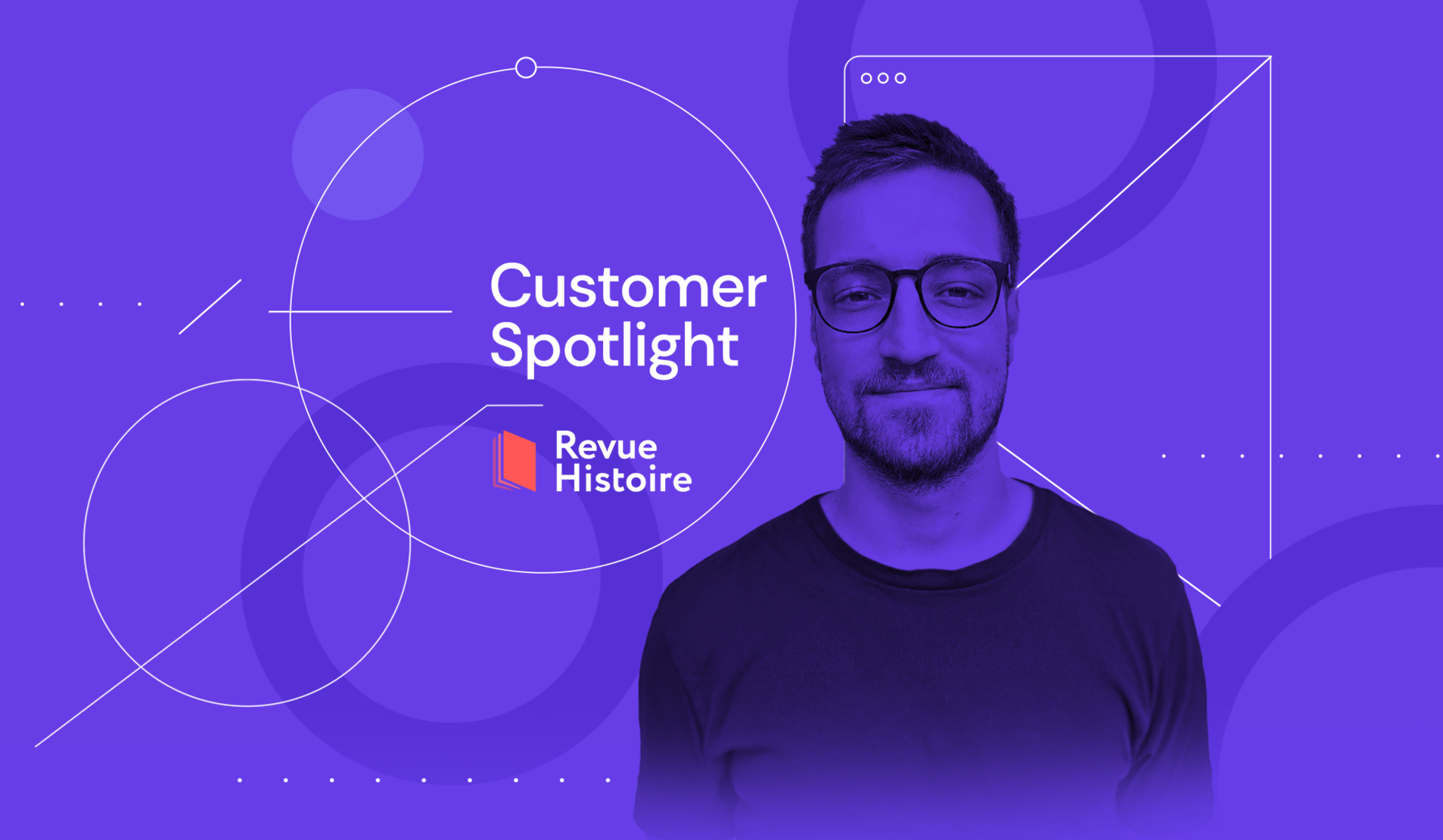 History writing has been an almost-exclusive field reserved for historians and people of authority. That's what prompted Augustin Remond to start Revue Histoire, which translates as History Review.
Revue Histoire is a website that provides a space for students and enthusiasts to write about history. It invites people to examine the past through a modern and popular lens, educating readers and providing them with the skills to analyze facts and make informed decisions.
Since the website's primary audience is speakers of French, Augustin hosts the website on Hostinger's data center in France. This way, Revue Histoire offers the best performance to its visitors while keeping site management and upkeep simple and intuitive.
For the Reader and the Writer
Augustin was a graduate student of History at the University of Angers. With prior website creation experience, he created a project called NoTimeStore with his classmates at the start of the Covid-19 pandemic.
The goal was to share academic content in an accessible way and to keep busy during the lockdown.
As time went by, Augustin's friends started to go their own ways, putting the project on pause. But after finishing his studies, Augustin decided to revive the site since he saw a demand for history content.
Initially, he didn't expect much. He just wanted to try out his team management skills and challenge the idea that only experts should write history pieces. Ultimately, he managed to inspire people to get involved in history writing.
"The objective is to educate readers and help them become incorruptible by beautiful but completely false ideas," he says. "Revue Histoire provides resources about history writing, so people can learn how to write quality history articles."
The team is open – anyone can apply to be a writer or an editor via the website. This runs in the same vein as the 'Democratize Publishing' principle of WordPress – the platform Augustin used to build Revue Histoire's website.
History for Everyone
At the time of writing this article, 23 volunteers contribute to Revue Histoire, with Augustin overseeing the blog and serving as chief editor. Another volunteer helps him to check the spelling.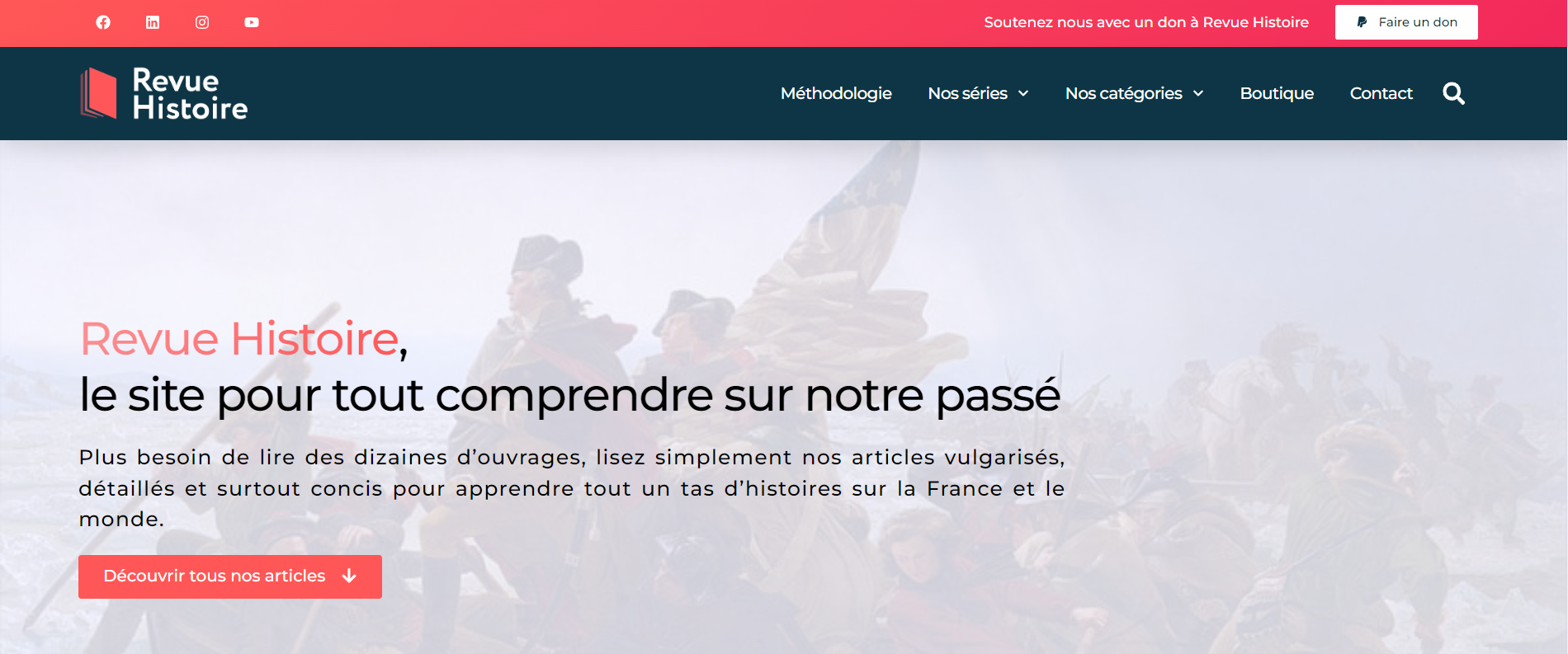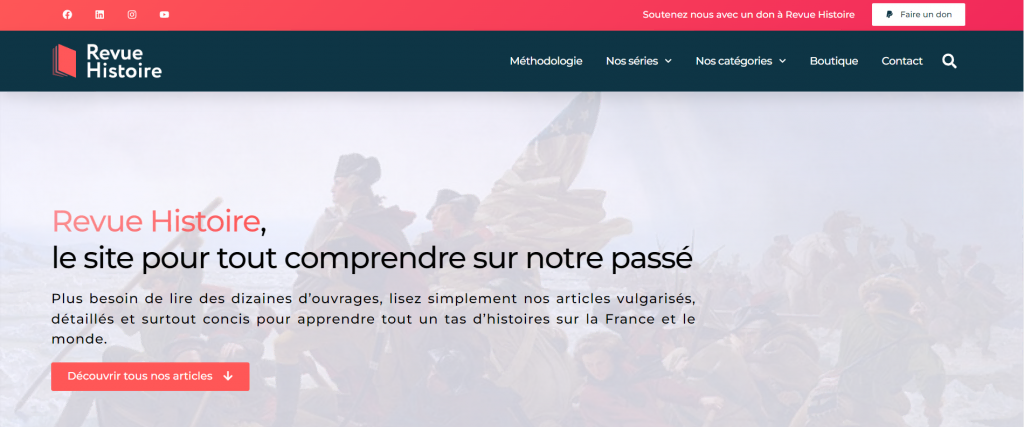 Once someone joins the team, Augustin explains the rules and methodology so that they can follow the same quality standards. This includes familiarizing them with WordPress, SEO, and Revue Histoire's writing guidelines. Then, he provides feedback on their articles.
All these efforts result in the website's content being rigorously researched, with proper media licensing and bibliographic sources in place.
Most articles are relatively short, around 750 to 1,000 words. This is because Augustin wants the website to be a reliable resource for those who want to learn something easily and quickly.
Besides, Revue Histoire's current editors are mostly still learning. Revue Histoire runs on a non-profit basis where everyone volunteers, so Augustin doesn't want to put too much on the production side.
"The idea is to be a community. If you want to do one article per month, you do one; if you want to do more, you do more. I don't push people – if you join a community like ours, the point is simply to participate," Augustin explains.
He claims WordPress is great for managing user access for collective work like this. In fact, it's WordPress' fully-customizable nature and built-in collaboration tools that made him choose this content management system after trying out some other platforms.
Optimizing the Present to Preserve the Past
Nowadays, Revue Histoire focuses on four lesser-known historical topics: historical songs, women's history, historic photographs, and abortion laws around the world. The editorial team delivers the content in an easy-to-understand style to attract more readers.
"To bring added value, we synthesize information available online with what can only be found in books. It differentiates us from other history websites," explains Augustin.
He also applies SEO strategies to boost traffic.
"I do keyword research with Semrush. I also use Google tools like Google Search Console and Google Analytics to track important metrics. We typically have more than a hundred clicks a day."
When asked about Revue Histoire's main challenges so far, Augustin recalls when a company accused him of using licensed images incorrectly.
"We tried to use images with Creative Commons licensing as much as possible because it allows sharing for non-profit purposes. But that situation forced me to review all 600 images in the website, attributing the license and the authors on all the images, and delete the photos considered unusable," Augustin recounts.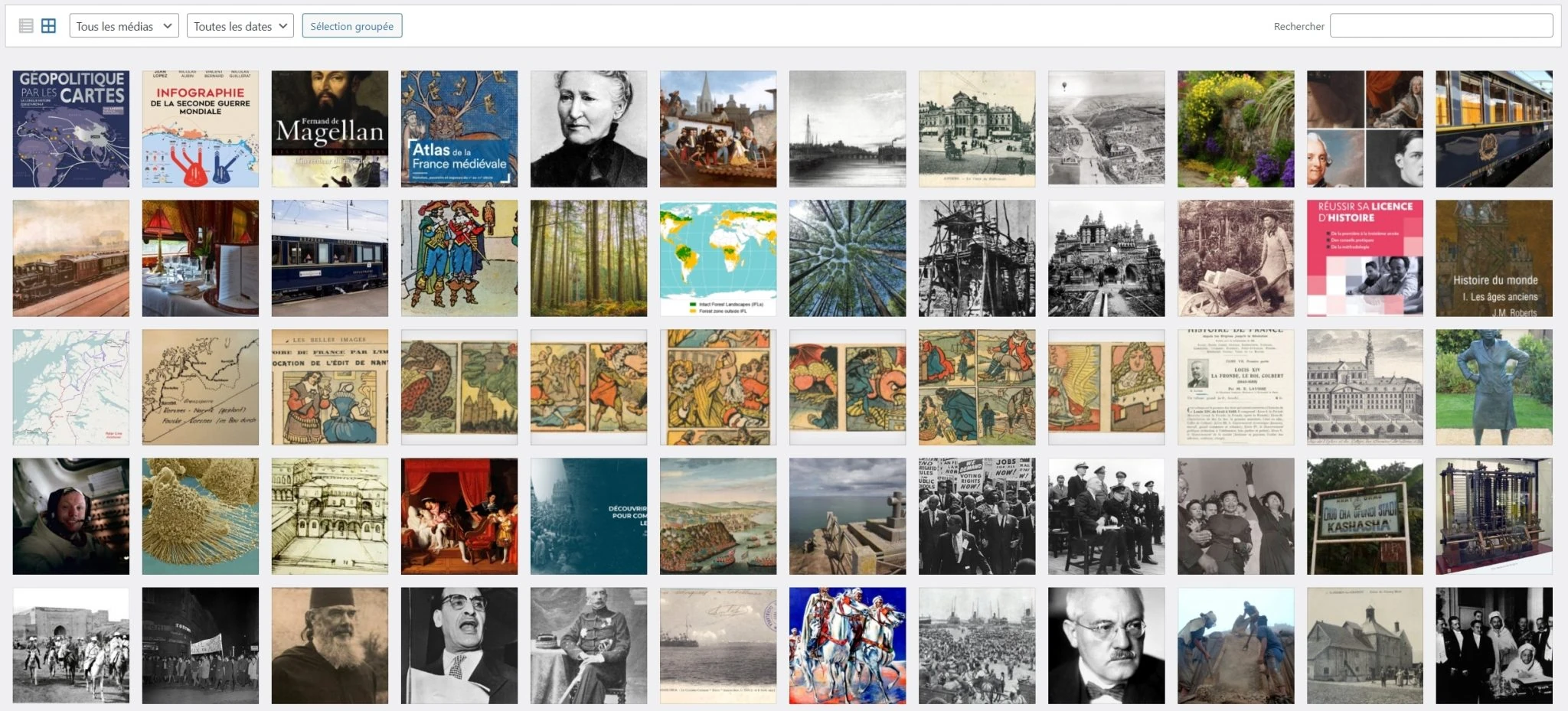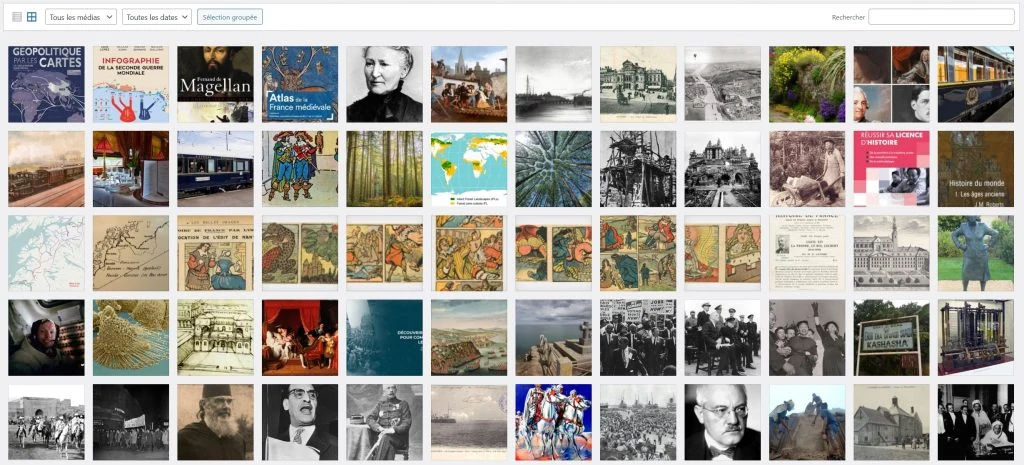 In hindsight, Augustin sees that incident as a blessing in disguise, as it made the site's team more aware and mindful of copyright issues.
"It also pushed me to do more copyright research, which made me realize that their request was completely abusive. I stood up to the accuser, and got everything straight."
Future-Ready Solutions for the Website
Another challenge that Revue Histoire had to overcome was the site's technical management. With the previous web host, the website would go down constantly, and the customer support wasn't really all that supportive.
What's more, server migration took a very long time. With all this in mind, Augustin was looking for a more intuitive web host until he came across Hostinger on Instagram.
"Hostinger has saved me a lot of time in technical management. Today, I no longer experience the issues that I would've before. It was pretty crazy." Augustin laughs.
Recently, Augustin switched to Hostinger's new server in France, optimizing his site's speed and user experience even more. He also appreciates that the server was built with sustainability in mind – it is 100% powered by renewable energy.
"I also like how ergonomic hPanel is. The file editor is available directly in the dashboard – I don't have to open an FTP client anymore. It's all very intuitive. Some tasks only require a few clicks," he adds.
Last but not least, Augustin tips his hat to Hostinger's Customer Success team.
"Every time I had an inquiry or encountered a problem, they responded quickly and resolved it. Even when it takes time, they're always informative," he says. "I can say that I'm an ultra-satisfied customer."
Where the Legacy Leads
Augustin has big plans for Revue Histoire. First, he wants to incorporate an online bookstore into the site. Then, he wants to move toward greater recognition. Revue Histoire has already been referenced by bigger publications and Wikipedia as a reliable source.
In the short term, his goal is to have 10,000 monthly users. After that, he wants to monetize the site better to earn enough to pay people to run it.
Finally, Augustin aspires to create a print magazine.
"I wanted a very-limited paper version of Revue Histoire. But the website will still be the main attraction because without it, the project is nonexistent."