The Most Creative Countries Online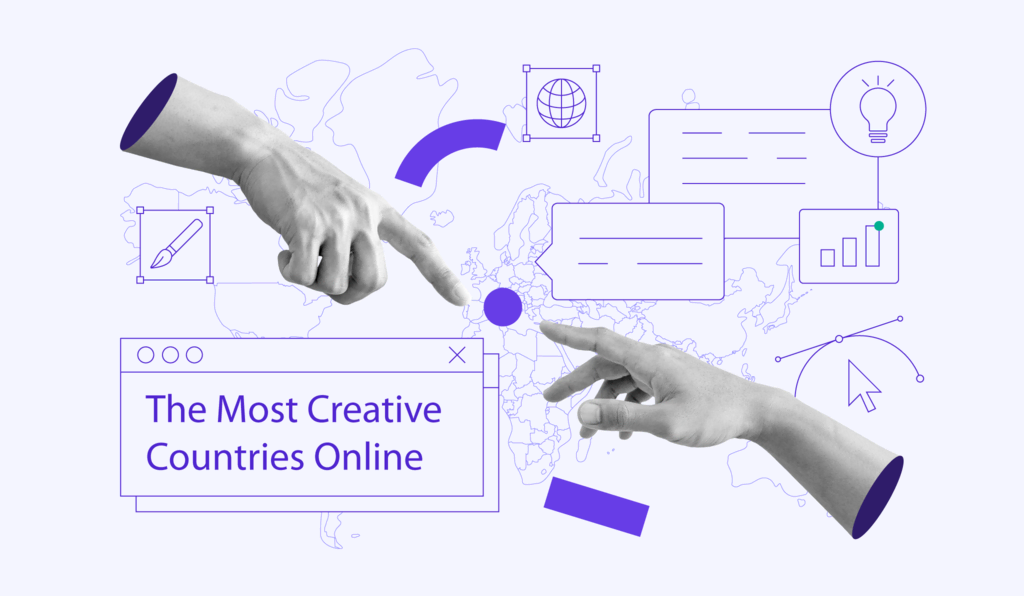 This may come as a surprise to some, but online creativity is actually a measurable thing.
And no, we're not just talking about clever app designs. They do contribute to what makes an economy creative on the internet, but there's more to the puzzle.
In fact, different types of creative activities online can contribute to a country's GDP and overall economical and innovational drivers.
Interested to hear which continent currently contains some of the most creative countries online? Spoiler alert – it's not North America.


What We Did
Our team dissected the World Intellectual Property Organization's (WIPO for short) annual Global Innovation Index data to identify how different countries rank in terms of online creativity. In order to do this, we looked at how each country ranked in terms of generic top-level domain registrations, country-code domain registrations, the number of GitHub commit requests, and the number of mobile app downloads, taking into account the population and GDP of each economy.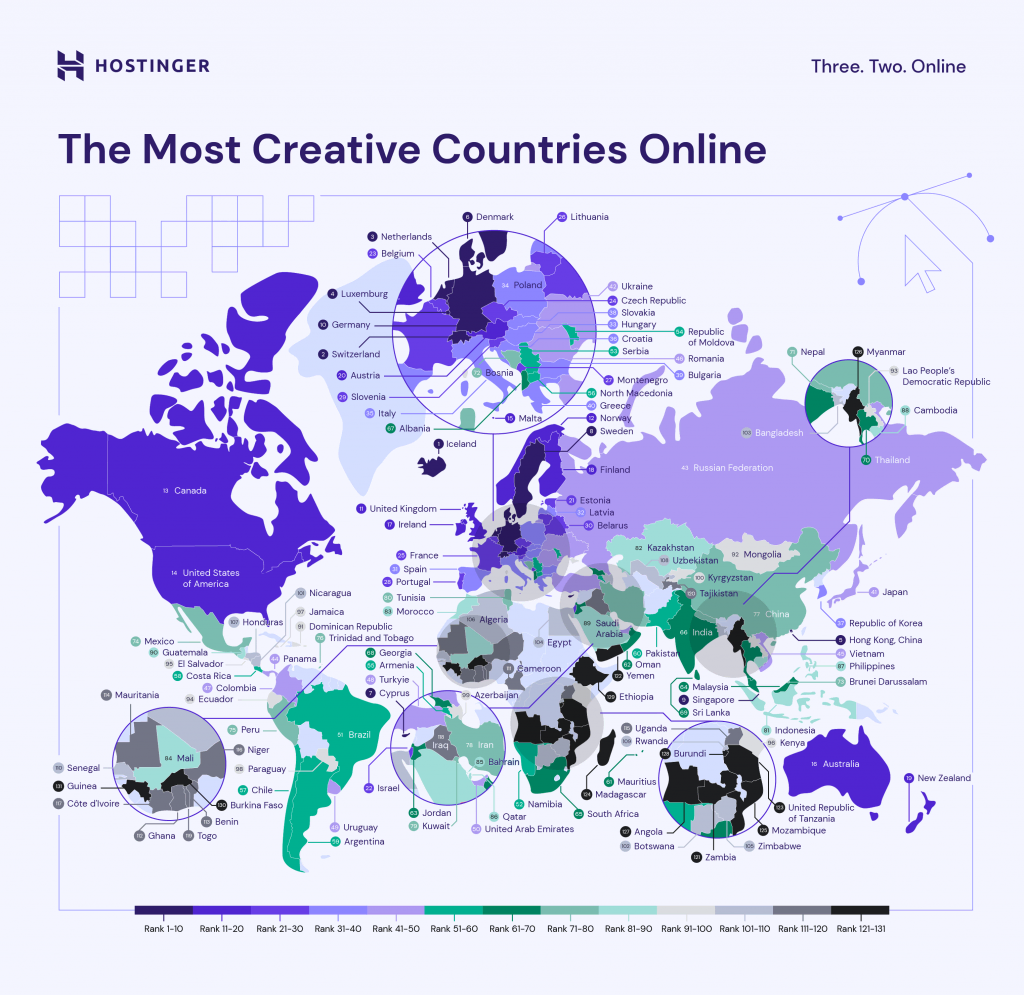 Key Findings
Europe remains the stronghold of the world's online creativity.
If you want to create a successful mobile app, head to Cyprus – this small Mediterranean powerhouse ranks number 1 in mobile app downloads.
Hong Kong and Singapore are the top places to be if you work on web development projects together with others, as the two regions share the top spot for most GitHub commit requests received.
Europe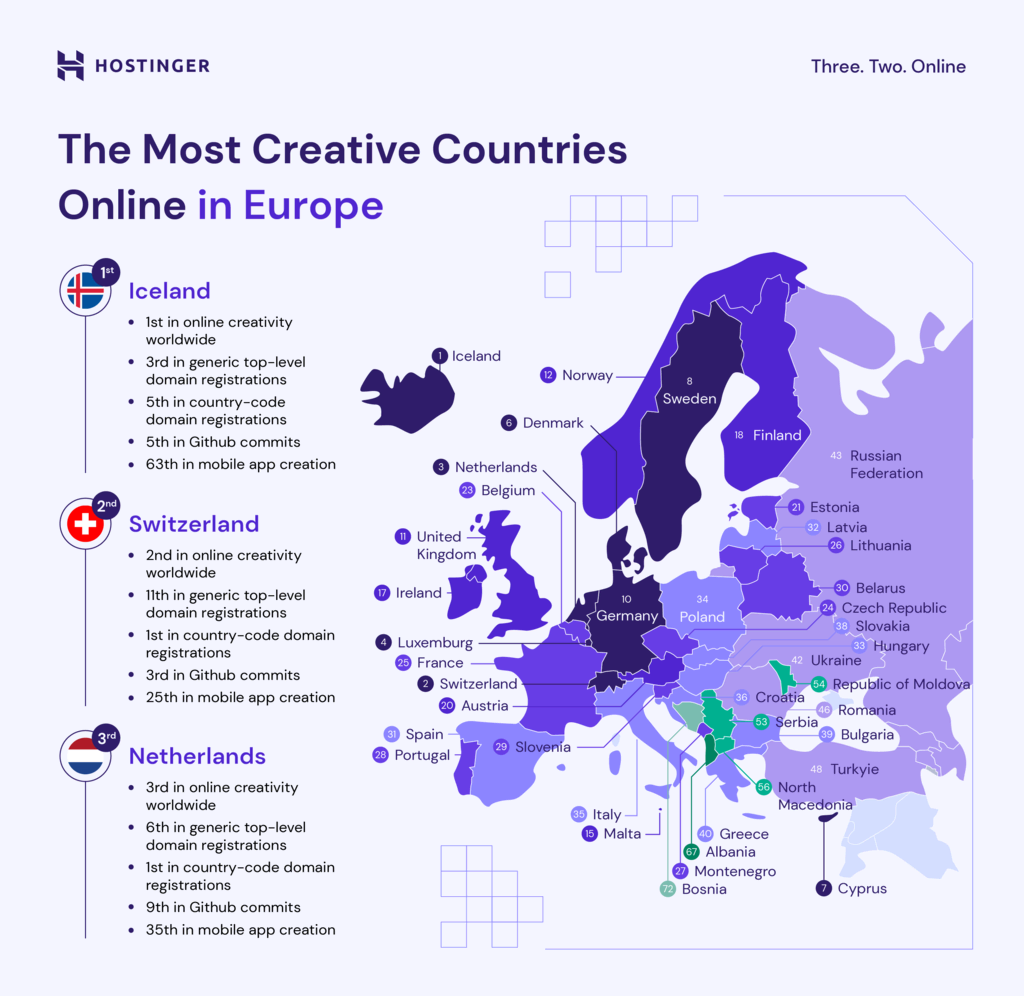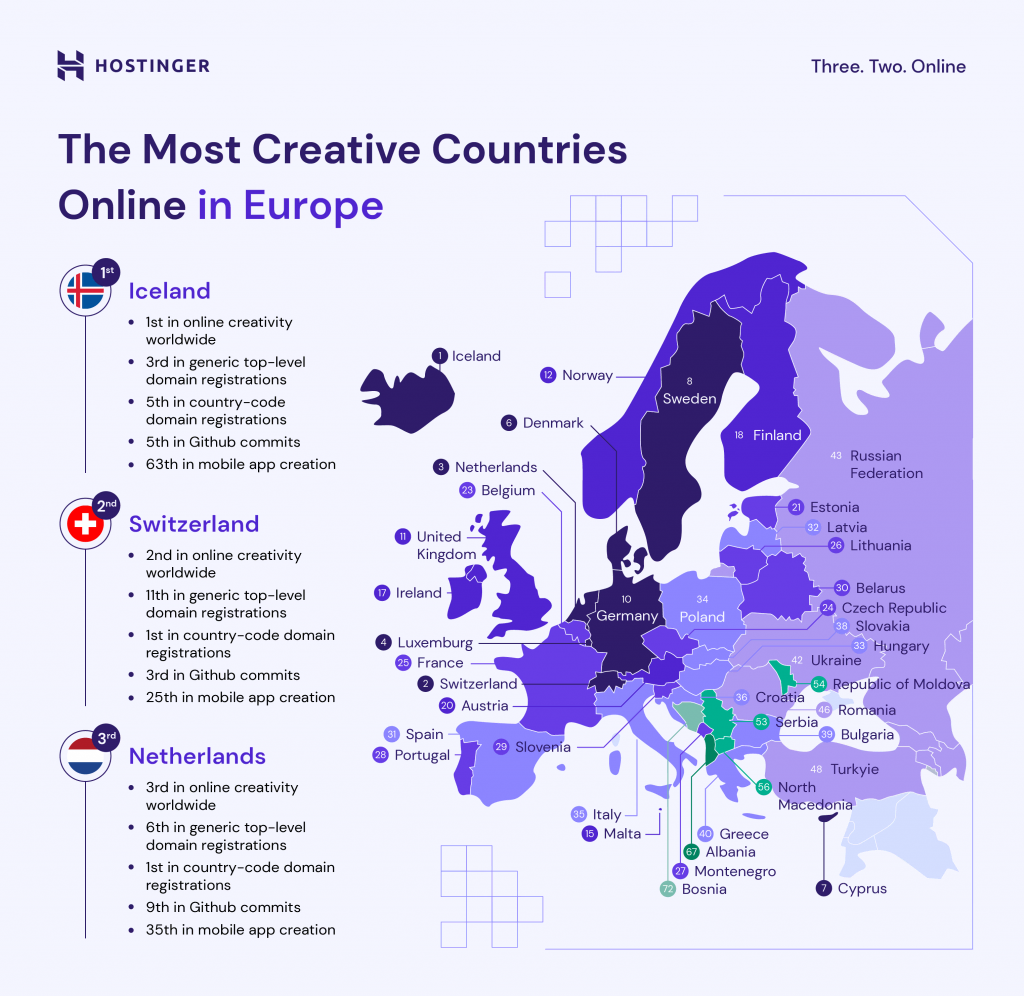 Move aside, Silicon Valley – there's a new creative capital on the world stage. Well, more like a creative continent than a mere city. Out of the top 30 countries we analyzed, a whopping 23 can be found in Europe. From high numbers of generic top-level and country-code domain registrations (reflecting the number of new websites launched) to the number of GitHub commit pushes and mobile apps downloaded, Europe dominates the world stage when it comes to online creativity.
Interestingly enough, smaller underdogs like Cyprus dominate when it comes to mobile app downloads. In fact, the WIPO report marks Cyprus' app creation as one of the economy's strengths, even from an income perspective. The more traditional Fintech powerhouses, like Switzerland, Netherlands, and Denmark, have among the highest number of website launches on the continent (considering the total population of these individual economies). This indicates that web development and design are still substantial economic drivers on the continent.
Asia and Oceania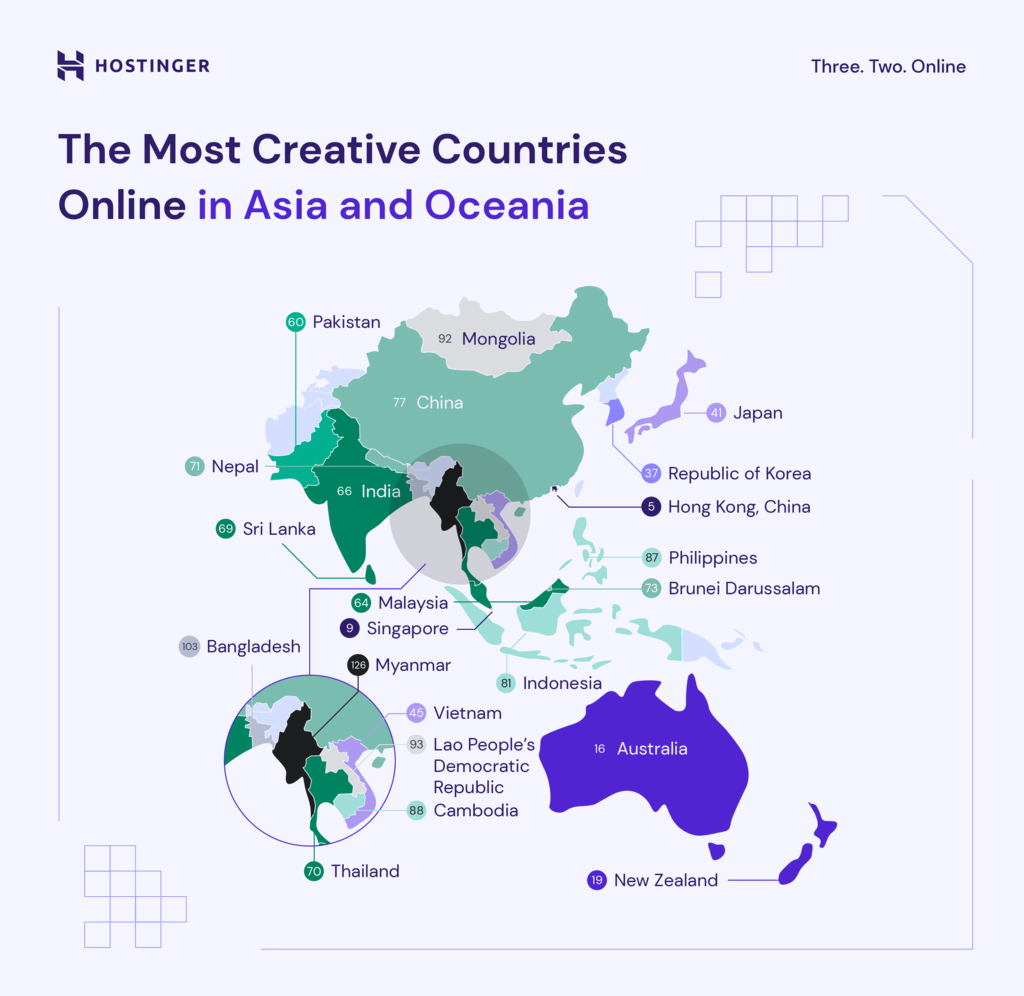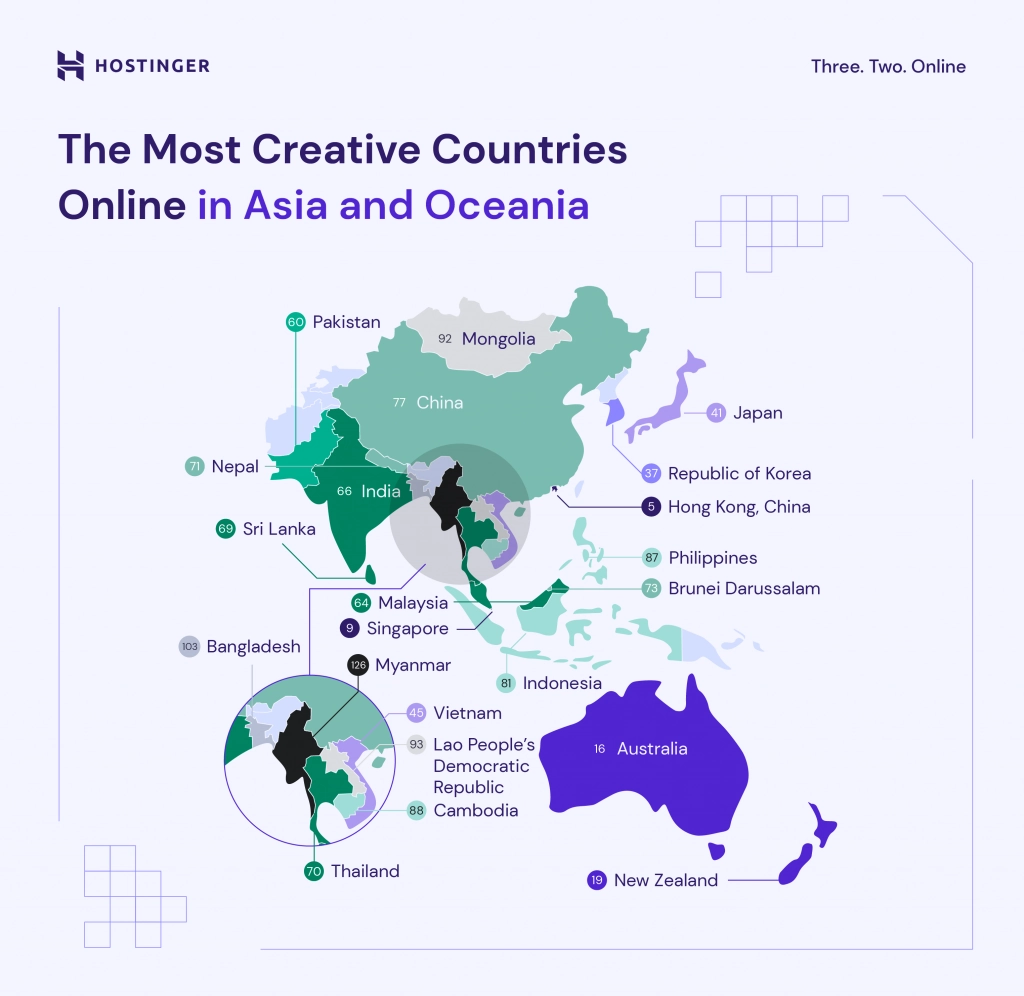 Moving east from Europe, some interesting areas pop up on our map. Hong Kong, ranking 5th when it comes to overall online creativity, dominates the GitHub commit leaderboard and places 5th overall on the mobile app downloads grading, too. Singapore follows in pursuit, ranking 9th on the global stage and sharing the top spot with Hong Kong regarding the overall GitHub commit ranking. It's easy to see that web-based collaboration on online projects is commonplace in this region from the high frequency of GitHub activity.
Australia and New Zealand are also ranking in the top 10 for generic and country-code TLD registrations. Whether promoting a business or running an eCommerce empire, it's clear that there's a real online creativity buzz happening Down Under.
North America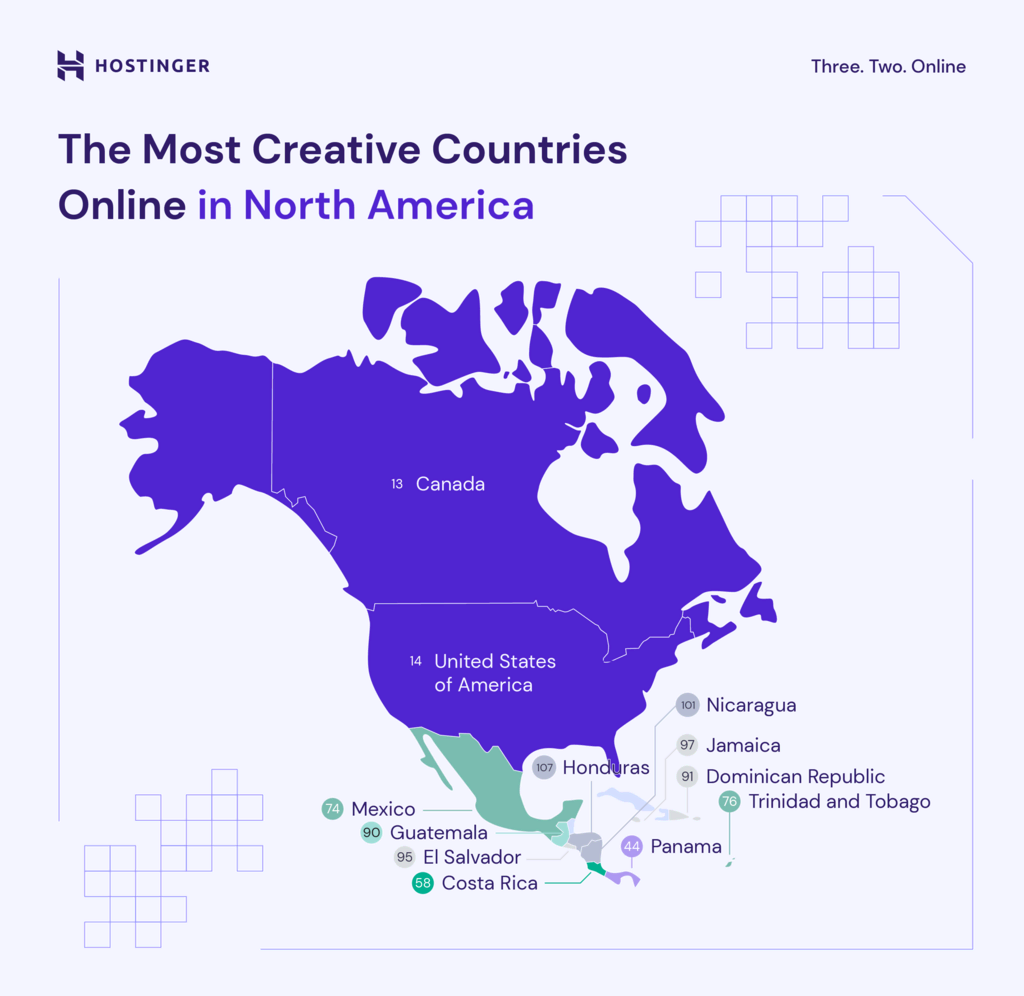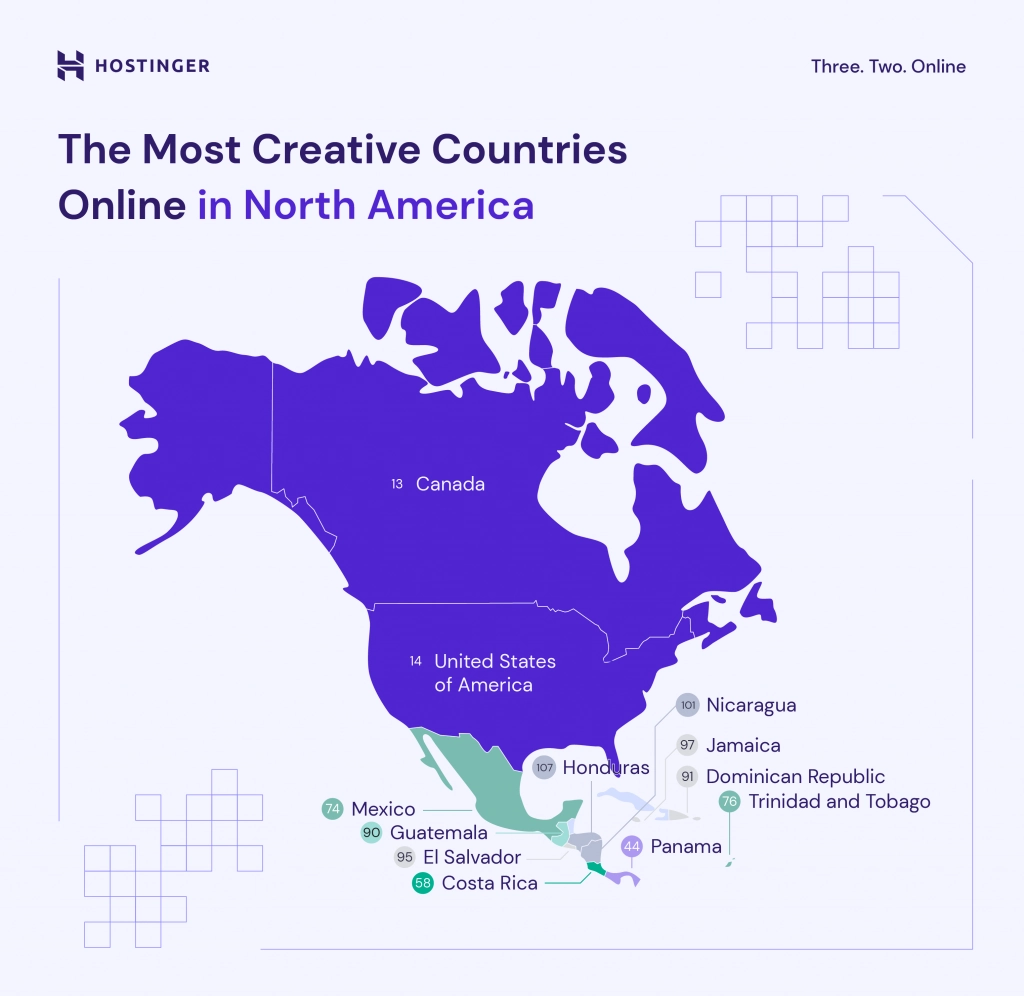 Traveling to the other side of the world, North America is still a serious contender in the race for top continents for online innovation and creativity. The United States of America and Canada have among the highest rankings for top-level domain registrations worldwide, meaning that both economies understand the importance of having an online presence.
From generating sales to building a brand image, American and Canadian businesses don't shy away from launching a website to solidify their reach on the internet.
South America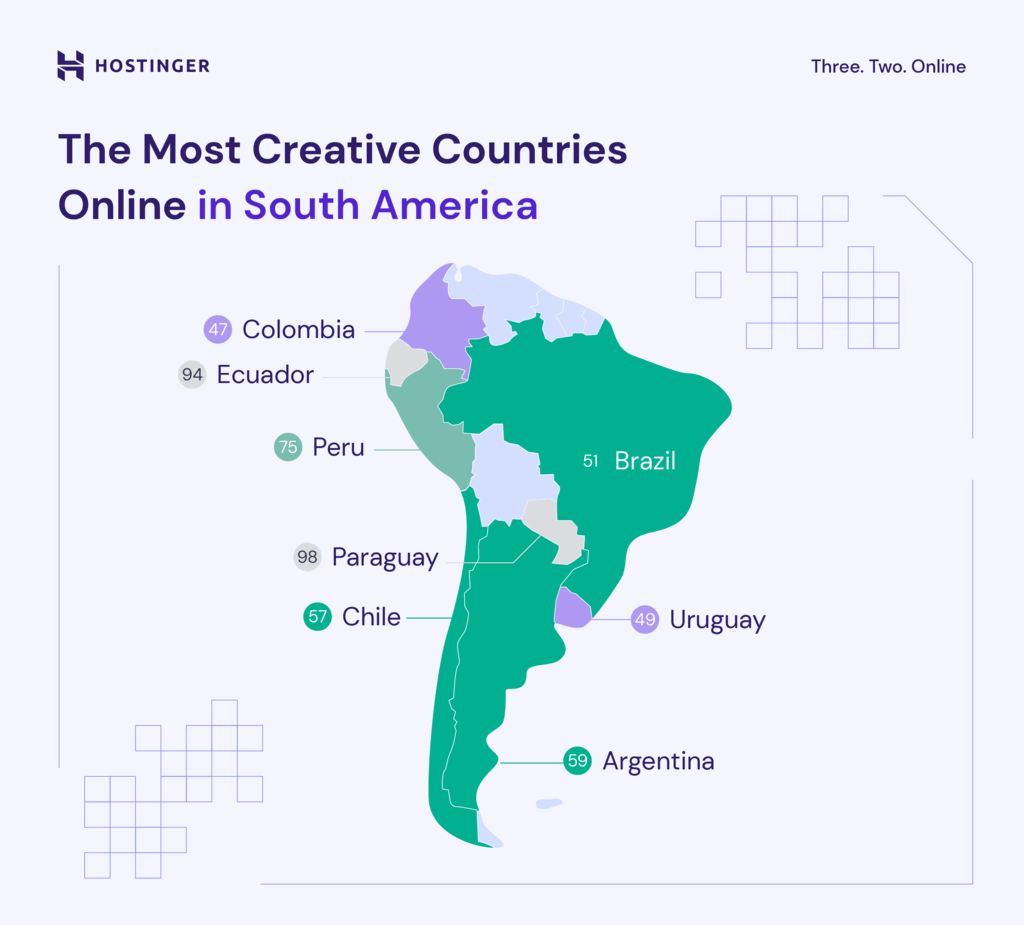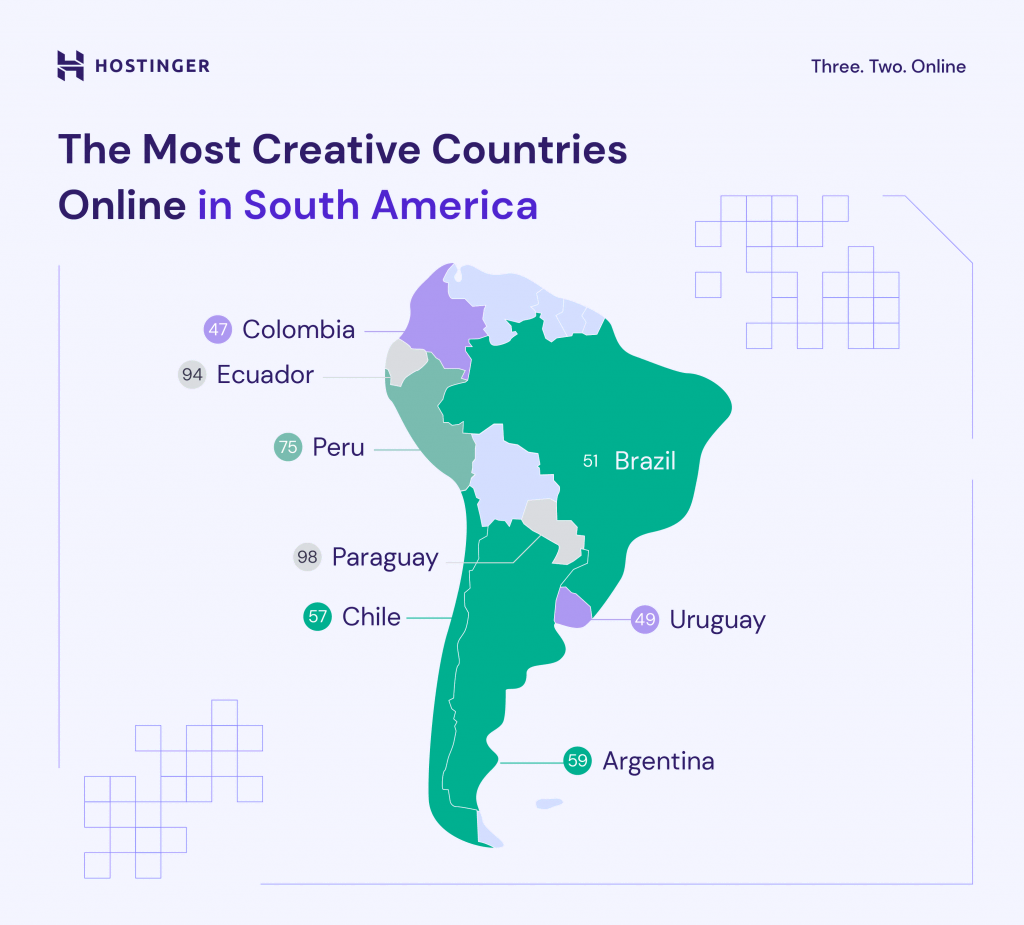 South America is quickly emerging as a stronghold for online creativity. With Brazil having the most mobile app downloads in the region and Colombia dominating the country-level TLD registrations, it shouldn't come as a surprise that in South America, a website or a mobile app means business.
From empowering local agricultural communities to supporting sustainable tourism, it's safe to say that online businesses are having a moment in the region.
Methodology And Sources
To understand which countries are the most creative online, we took WIPO's Global Innovation Index 2022 report and focused on the "Online creativity" section of the data. We created a spreadsheet based on all the individual data points listed in the WIPO report for each country, to have a clear overview of the different continents overall. After we had all the data organized, we filtered all the countries based on their total online creativity rank. This rank was compiled of the following aspects:
The number of generic top-level domains registered per thousand people (between the ages of 15 and 69) in 2021
The number of country-code top-level domains registered per thousand people (between the ages of 15 and 69) in 2021
GitHub commit pushes received per million people (between the ages of 15 and 69) in 2021
The number of global downloads of mobile apps per billion PPP$ GDP (two-year average) in 2021
WIPO lists the following sources as the basis for their online creativity data: