Thursday October 13, 2022
Muvuca: Connecting Sustainable Communities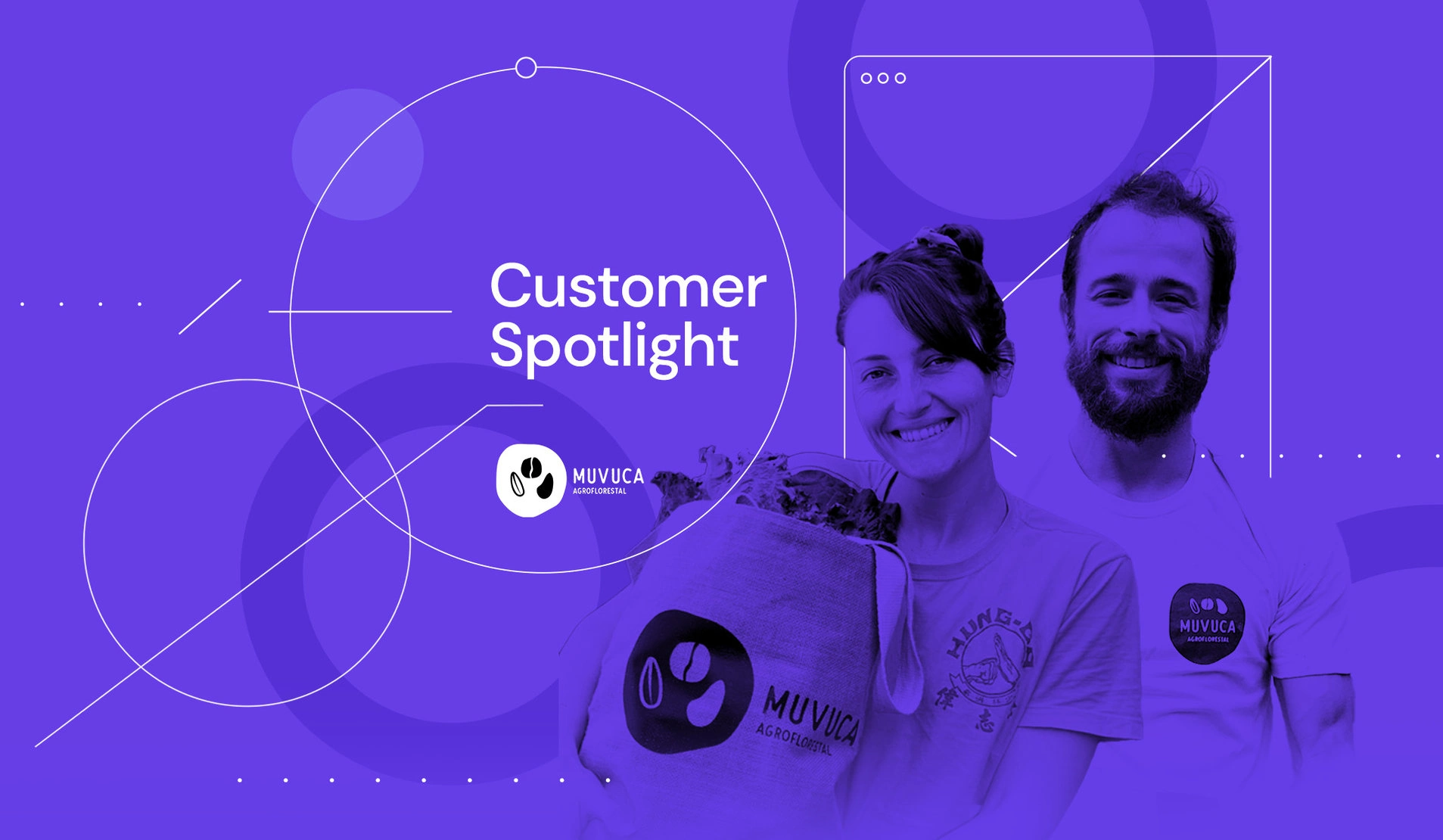 The Brazilian business is bringing awareness to the need to change how we produce and consume food.
Muvuca Agroflorestal is a community of sustainable farmers based in Florianopolis, Brazil, trying to improve their food and give life back to their forests.
The name, Muvuca, refers to the ages-old indigenous planting technique to improve yields by mixing different seeds and planting them in the earth together. Today, it's called regenerative agroforestry – an agricultural method that reduces damage to the land, regenerates soil, and enhances environmental biodiversity.  

In Brazil, intensive agriculture is defining the narrative of climate change in real time. Átila and Carlyle Silveira, Muvuca's founders, are presenting the case for a working alternative: "We're integrating a healthy forest system into your food crops. Muvuca is a powerful tool for environmental and social transformation."
Building the Muvuca Model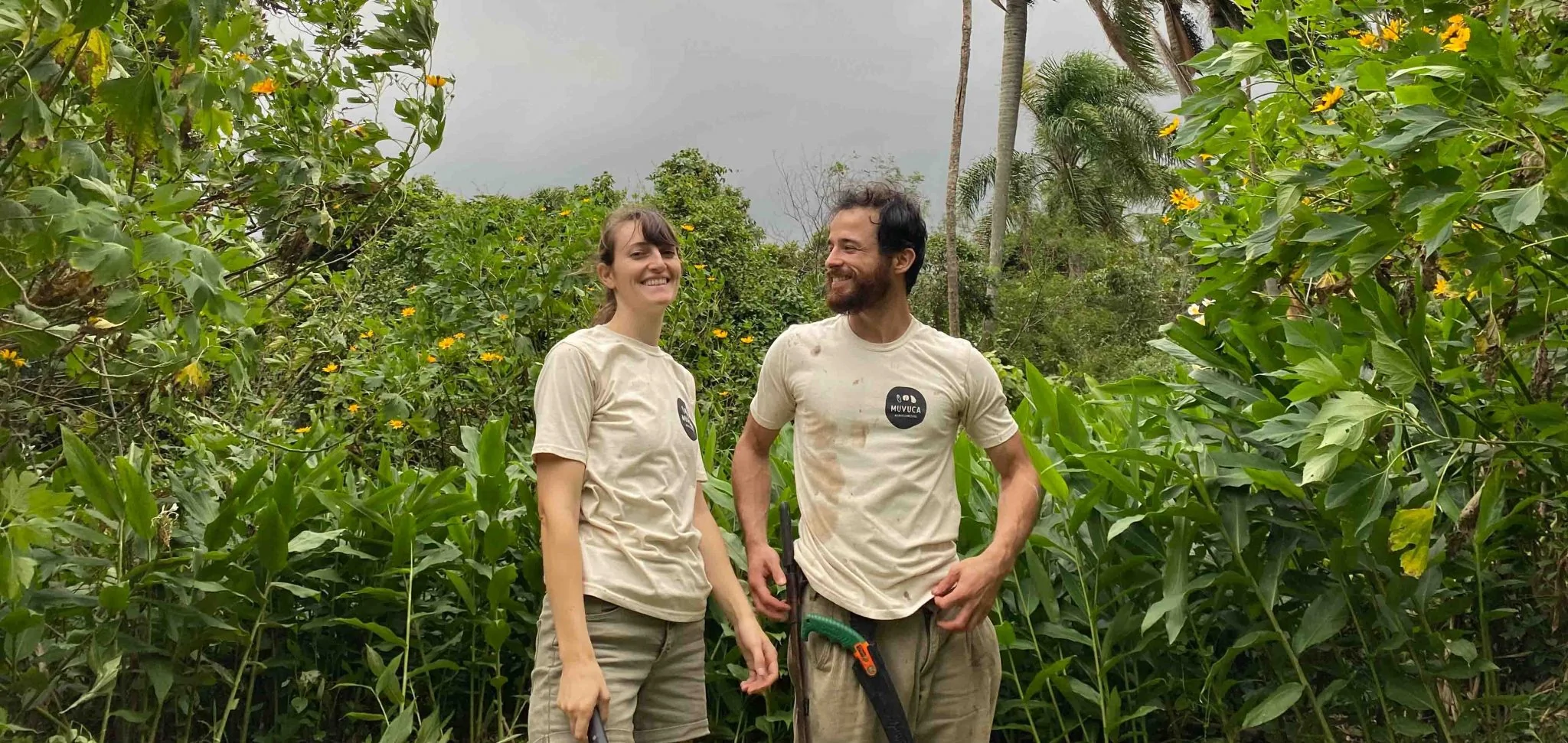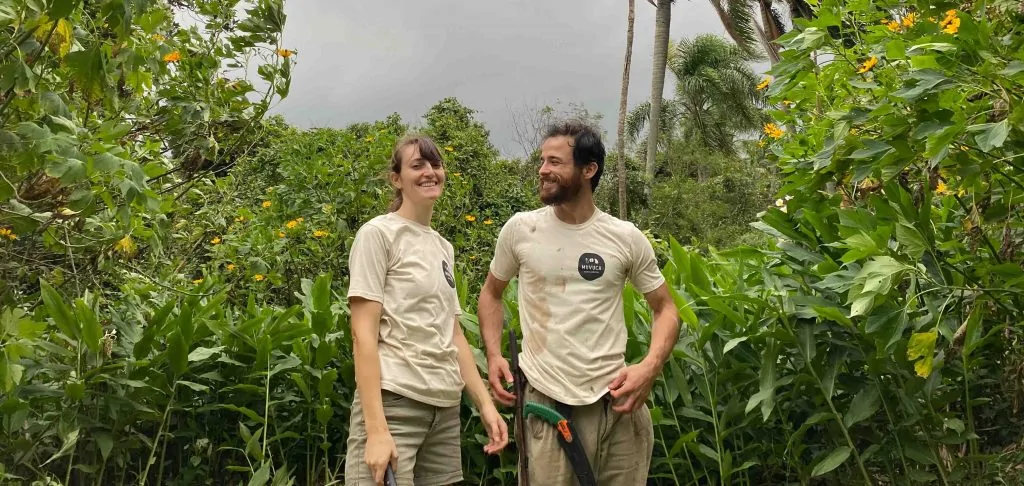 In the beginning, the project was simple. Baskets of fruits and vegetables, signed for and delivered weekly, locally and sustainably grown by a large collective of farmers. All organized with no more than WhatsApp messages and a Google form.
Their wish to shine a light on how food is grown and build awareness for the realities farmers face on a daily basis came true a little too soon. "It's not easy to live on agriculture, especially on an island," says Carlyle.
Agriculture makes up around 1% of the GDP of Florianopolis, and, according to Carlyle, "Farmers bear all the risks."
When the pandemic hit, the farming community that Átila brought together started to shrink fast. In the face of a global crisis, the farmers were forced to revert to trusted income streams. Still, Átila and Carlyle had hope. That they could bring the collective together in the first place suggested that the core idea of Muvuca could work.
"Managing the business through WhatsApp was very difficult and many orders were wrong." For Muvuca to become a financially sustainable business, Átila and Carlyle needed to remodel.
Expanding out of fruit and vegetable delivery boxes and folding new opportunities into their brand was imperative.
Muvuca would transition to a registration-based service. In addition, people who sign up with Clube Muvuca receive store credit every month and a 20-30% discount on a full range of new, sustainable products.
Connecting Sustainable Communities
Muvuca launched its WordPress website in June 2022 through Hostinger.
"The opening of the club alongside the website was a great moment of pride. Having something formal and beautiful validated our idea and legitimized this new phase."
What changed most, however, was their time. Individually aligning with each customer, work that before would take days on WhatsApp and Google Docs, the website transformed overnight. Meanwhile, automatic online payments meant that accounting was instantaneous.
That easier, faster workflow also meant that they could finally devote their energy to expanding Muvuca to better reflect the social values they had always aspired to.
Founded on the principles of agroforestry, community is at the heart of Muvuca. And after developing their perfect website, Átila and Carlyle began offering free consultations to farmers wanting to use their model and share their success.
"Clube Muvuca is a monthly subscription to our website with added benefits and events every month. We want to teach our customers about their producers and bring the community closer to the farmers," says Carlyle.
"You buy the honey from our store, and we create an event where the producer teaches you about native bees. It builds a network of people committed to a different food system and over time that becomes a community."
Encouraging people to learn about their food is a way to demonstrate the impact markets have had on the environment.
Átila and Carlyle say it simply should not be possible to eat mangoes in the middle of winter. That the world pays a heavy price for the chemicals enabling such luxury. The cost, they say, is much higher than the money we spend.
Stability, Growth, and Online Success


Today, Muvuca boasts more than 15 local suppliers, 20 weekly basket subscription types, and a dependable, returning customer base that is incentivized by the benefits and store discounts of Clube Muvuca.
The Muvuca vision is dependent on that success. Ensuring longevity meant finding an online solution both flexible and reliable enough to support it.
They chose WordPress for the website as it can accommodate a practically infinite number of business needs, and easy integration of WooCommerce could facilitate eCommerce. Alongside a team of developers specializing in agricultural businesses, Átila and Carlyle found the ideal solution.
Subscription-based businesses often have small profit margins, and long-term success is therefore determined by customer retention. With that in mind, the stability, ease of use, and ability to self-manage your chosen hosting solution quickly become important factors in defending your bottom line.
Átila and Carlyle turned to expert developers that built their WordPress site for advice on web hosting.
"The developers we contracted recommended Hostinger because it offers the best value for the cost. It was the right decision – the website has transformed our business, made our work easier, and the hosting experience has been nothing short of outstanding," Carlyle says.
He maintains that moving Muvuca online had an overwhelmingly positive impact, and he's sure that others can capitalize on this too.
"My tip for other farmers is to think of farming as a business like any other. You have to study marketing and administration and take it seriously by focusing on communication and social media."
Based on its current success, Muvuca is already making big plans for the future. They want their own space, capable of offering the full agroforestry experience. Fully-fledged with cottages, events, and an education center focused on agroecology.
"Our vision of success is that Muvuca creates a community that supports forest agriculture. We want to influence society and make people talk about the importance of agroforestry in the food system."