Curiosity in Customer-Obsessed Business
Have you forgotten the power of "Why" and "What if"? We grew up asking quirky questions, being curious, inquisitive, intensively learning, and absorbing information. Over time, experience and self-consciousness tend to outgrow the childish desire to seek explanations for everything. Therefore, it comes as no surprise that this tendency to forget appears in working environments as well.
The 10 Hostinger principles are what make the difference between scaling and failing, with "Learn and Be Curious" being one of them. Hostinger employees strive to prove that it is in our nature to innovate by constantly learning, searching for new possibilities, and acting to explore them.
Here we dive deeper into how curiosity can fuel business innovation and why we found it worthy to apply the "Learn and Be Curious" principle in customer service.
What Is Curiosity? 
Humans are naturally inquisitive creatures. Our propensity to learn is one of the strongest human urges and it keeps us in a state of an endless search for answers. Initially, it served as one of the most important evolutionary tools for survival. However, our curiosity is no longer necessary for survival – today it is more about a spark driving us to explore.
We can see curiosity as a laboratory to the inquiring mind, whether it is the desire to read gossip columns, dive into psychology, watch reality TV shows, or an intent to know more about people and their lives. It all comes from our willingness to accumulate scientific knowledge, the aspiration to understand how to fix things, or the determination to meet challenges that might broaden one's horizons. 
When the human body's limbic reward system lights up, pleasure centers in the brain are stimulated by dopamine release – the brain's reward chemical for when we satisfy our curiosity. It means that we are programmed to enjoy learning, and this makes us happier along the way. Such a reward mechanism increases the probability that we'll try, explore, and satisfy our curiosity again in the future. 
Studies reveal that curious minds lead to more enjoyment and participation in academics, as well as better learning, engagement, and performance at work. This sounds like common sense to most of us – it is natural to get quickly involved, put more effort in, and perform well due to being curious and interested in what we are actually doing. 
We see that curiosity can greatly enrich our personal lives, both in the short and long term. So how can we employ these benefits in the workplace?
The "Learn and Be Curious" Principle in Business
Curiosity is what makes the magic happen here – it's being increasingly mentioned in business research as much more significant to a company's performance than had been previously thought. Findings suggest fewer decision-making errors, more innovation, reduced group conflicts, more open communication, more creative solutions to challenging problems, and less stress to be the outstanding benefits of curiosity in a work environment. 
Being sometimes seen as the superpower that differentiates employees from machines, curiosity keeps the workforce innovative and accelerates business growth. Maintaining a sense of wonder is a way to fuel employees' learning and discovery while inspiring their creativity. This especially applies to companies that are dependent on the quickly-changing needs of their customers, with Hostinger being a prime example. Our "Learn and Be Curious" working principle encourages us to continuously improve ourselves by being inquisitive about new possibilities and invites us to explore them without fear. 
Curiosity is teachable – it's a skill that can be nurtured and improved. The following are a few ways by which we achieve that here at Hostinger:
Books. Hostinger employees can order books on any topic to expand their knowledge. There is a constant demand for new Delivering Happiness books by Tony Hsieh which help our newcomers to stay on the same page and provide a quality experience to our customers.
Conferences and learning platforms. The "Learn and Be curious" principle is encouraged by participation in conferences and events outside the company. Even during these unprecedented times, Hostinger employees are welcome in online book webinars. If you dream of diving deeper into the customer service field, check out Help Scout webinars – it's a great source of information focused on customer-centric business tools. 
Internal workshops. Here at Hostinger, continuous development is a significant part of the company's culture. That is why employees are often invited to various workshops or knowledge-sharing sessions. Customer Success: Know It All, Tech Guild, Designers Guild, and Manager's Academy are just a few successful, attention-grabbing examples of internal initiatives that increase employee engagement and provide us with practical takeaways later-on adapted to daily tasks and objectives.
Curiosity in Customer Success
We believe that curious specialists aspire to see the world through the client's perspective. By doing so, they show genuine care and interest in customers and their needs. They also understand who the customer is, what makes them happy, and what they do. Customer-obsessed employees genuinely look for insights into customers' problems, bottle-necks, short and long-term goals, and market trends.
Curious Customer Success specialists seek to learn how the service they provide benefits the client. Whether the customer is a beginner who would appreciate a lot more informational pop-ups in the service or an advanced developer preferring more features and freedom in their work, Customer Success specialists' curiosity is sparked when they dig deeper into the client's true intentions. If you're still confused about how the "Learn & Be Curious" principle can improve customer service, we'll share some practical takeaways that answered the purposes in Hostinger's case:
We believe that each customer is unique. Thus, curiosity helps treat clients individually in accordance with their story, context, goals, challenges, and skills.
Customer Success specialists gather essential feedback on how the customer's journey is going here. The unexpected ways of using a company's products, new types of customers our marketing team never knew about, or service problem areas that were previously invisible are all consequences of curiosity.
The key to successful problem-solving is asking the right questions and collecting information from multiple sources. Being curious about customers and their situations, it's easier to uncover the complex information a Customer Success specialist needs.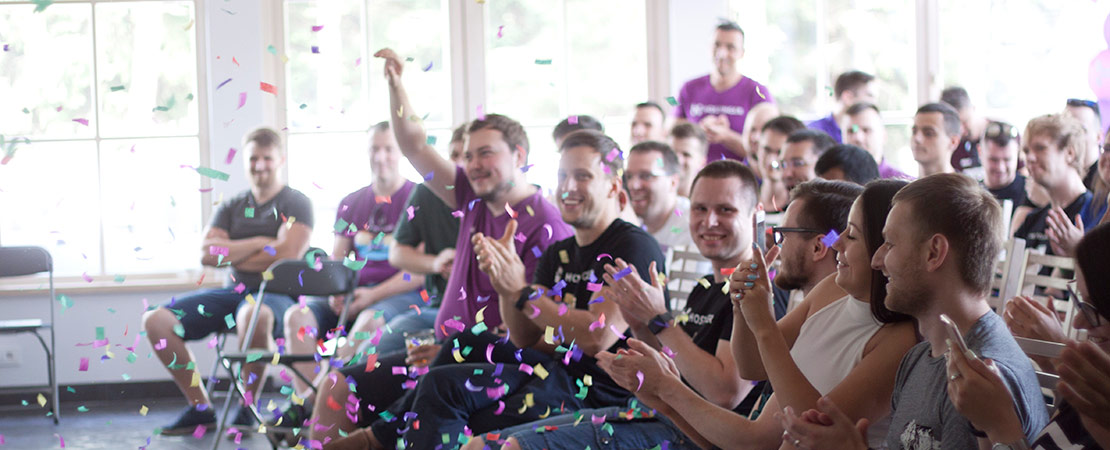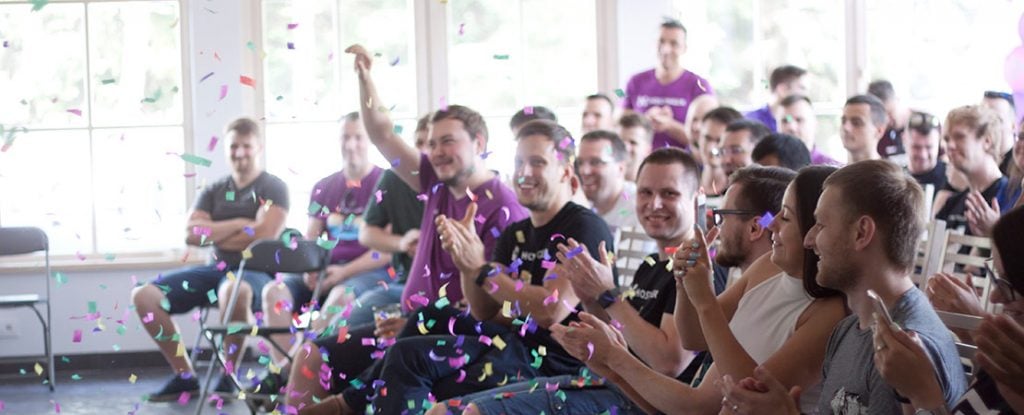 Peter Barrett, who managed Elon Musk during his internship at Rocket Science Games, once stated: "He always exhibited this curiosity, which is a property I look for in entrepreneurs in the venture world: Why is it that way? And how does it work? And why does it need to work that way? And why can't it work some other way?" This is why Elon Musk needs no introduction today – since a young age, his personality has been shaped by curiosity, a strong will, and a vision for the future, leading him to world-shattering and disrupting ideas. 
After recognizing a pattern while exploring the ways to cultivate this natural desire to know more, we can see that successful artists, scientists, and innovators have something important in common – it's their curiosity. So, let's take it as an inspiration, explore, and learn and be curious.