5 Signs You Need a New Website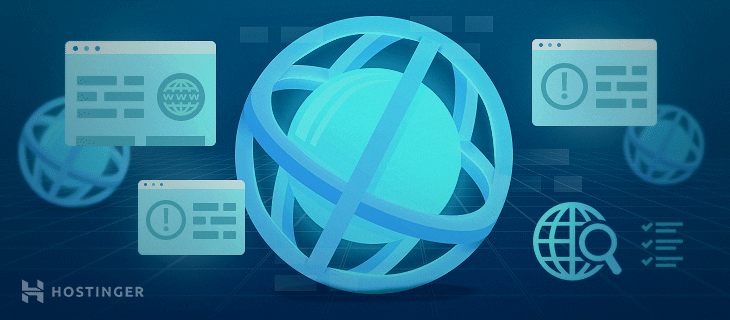 If you have a personal or business website that was created years ago, it might be time to consider an upgrade. Especially if you're noticing that it doesn't perform as well as it used to, loads slowly, or crashes.
This could be due to many reasons, such as bad hosting, a broken website theme, or simply a slow internet connection. However, more often than not, this is because your website is old, in which case you should seriously consider getting a new one.
To figure out whether it's time for you to build a new website, let's look at the five pointers below. If these problems sound familiar, we strongly recommend you start putting some budget aside for a new site.
1. Your Bounce Rate Is High
The bounce rate of your website shows how many people leave your site shortly after entering, without performing any actions, like clicking on a button or visiting another page.
An average bounce rate falls between 41% and 55%, with anything higher considered high.
High bounce rate could be caused by:
2. It Doesn't Rank on Search Engines
SEO (search engine optimization) is a collection of techniques that improve your website's ranking on search engines. Meaning, when people enter a search query into the search engine, your website may appear higher within the SERPs (search engine result pages), leading to more traffic.
Check how well your website is being ranked by using tools like Semrush and Ahrefs. If it's ranked poorly, look into these aspects of your website:
3. Your Conversion Rate Is Low
Conversion rate is calculated by taking the total number of visits to your site and comparing it to the number of conversions it had. A successful conversion could be someone making a purchase, subscribing to a newsletter, or performing any other action you want your visitor to perform.
The average conversion rate depends on the niche and the industry of business, but it's estimated to be 2.27% for the eCommerce market. If your conversion rate is lower than that, it could be a sign that your website needs an update.
Low conversion rates could be due to:
4. It Looks Outdated
If your website gives off 90s vibes and contains too many bright colors and different fonts, it will negatively affect your branding. After all, if you don't make sure your website is up to date, who's to say that your products or services are?
An outdated website can have a bigger negative effect on your business than you may think. Here are some areas that may be cause for concern:
5. Your Competitors Have Better Websites
Check your direct and indirect competitors. What kind of websites do they have? And most importantly, are their sites up-to-date? Are they better than yours?
If you feel like the answer to your question is "yes", this is a clear sign that you need a new website. After all, if you feel like your competitors' websites are better, so does your target market. Meaning, they will purchase from them before you.
How to Create a New Website
If you have come to the conclusion that you need a new site, you'll first need to decide on the platform you'll build it with. Then, you'll have to look into the best options for web hosting, as it's what will ensure your site is accessible online.
Here at Hostinger, we offer a variety of different web hosting types, depending on how big your new website will be and how much traffic you expect to receive.
If your business site will be pretty basic and contains no complex design elements, shared hosting, starting at $1.99/month, will be more than enough. 
If you'd rather have the option of easily adapting the number of resources you get because your new website is expected to grow fast, look into the best cloud hosting for you, which starts at $9.99/month.
Whatever your web hosting needs, we'll have you covered – one less thing for you to worry about.