Strong Together: Housing & Hosting for Ukraine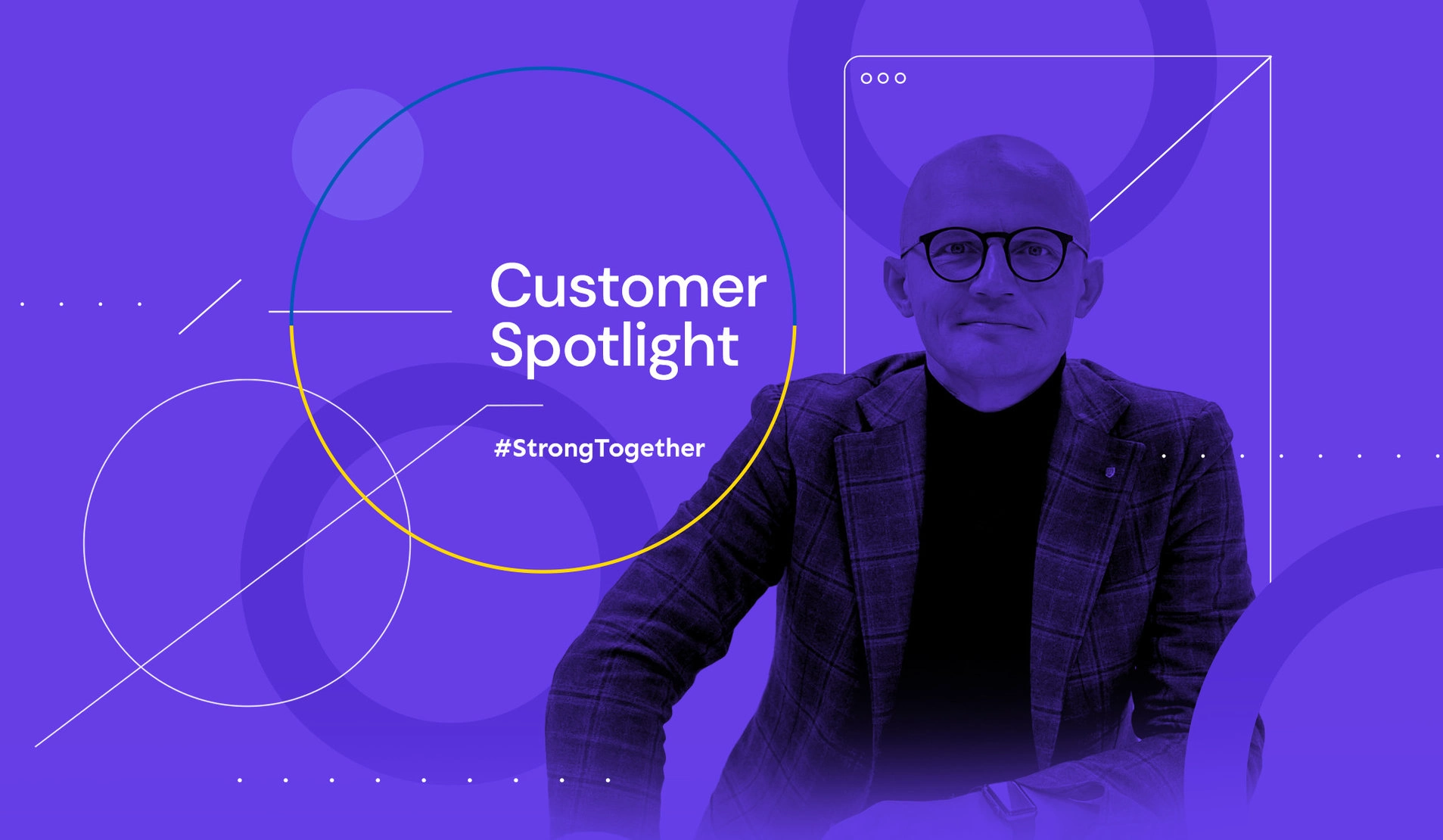 The volunteer website has raised over 1 million Euros and successfully housed over 33,000 refugees in Lithuania.
In times of crisis, solidarity makes a difference. At the moment, Strong Together is a volunteer-led initiative created by the Pelėdos Squad of the Lithuanian Riflemen's Union (LRU) to currently provide genuine, safe housing solutions to refugees of the war in Ukraine.
A journalist and volunteer of the initiative and the LRU, Edmundas Jakilaitis is well-drilled in quick thinking and effective organization. "We knew Russia was about to attack, and we knew we could do something to help." Strong Together is the result.
"Not one person is sleeping in a station, school, or public space. They are all staying at people's homes – the idea is working."

Strong Together, Always
Strong Together is an easy-to-use online platform for willing Lithuanian families to offer a place in their homes and provide shelter to refugees.
The initiative began in 2020 during the first Coronavirus lockdown in Lithuania to provide essential protections such as food and medicine to at-risk and vulnerable people.
"We tried to imagine how we could help those with health problems, people with disabilities, and those who are older. Back then, we were trying to think about how to help people who couldn't leave their homes – now it's the opposite."
"First, we launched a public awareness campaign and published web banners and press releases, but the public really got involved when we created our website. That's how we gathered almost 10,000 volunteers so quickly."
Still, the sustained strength and speed of the response to the Strong Together project speaks of an outpouring of solidarity that has not waned among the public despite almost three years of continued crises.
"We knew people needed help, so we thought we should bring volunteers together. That's how our organization functioned during the two quarantines, with thousands of volunteers helping people via a phone line we set up."
Two long lockdowns later, it seemed Strong Together would no longer be needed. Edmundas returned to living his everyday life, hoping for that very thing. For a short while, the group disbanded until everything changed when Russia invaded Ukraine.
Housing, Hosting, and Solidarity
Bordered to the south-east by the Russian exclave of Kaliningrad and to the south-west by Belarus, Lithuania shares almost 1,000 kilometers of land with the two nations in conflict with Ukraine.
So, with the many thousands of Ukrainian refugees attempting to pass through the narrow corridor along the Lithuanian-Polish border, it soon became clear that the group needed to scale its operation rapidly.
"On Monday, we came up with the idea. On Tuesday, we made a website. Then, on Wednesday, it was up and running, and we already had thousands of volunteers."
"About two weeks before the war started, when we began to feel it was going to start, we began preparations. So we decided we needed to create a system where people could offer their flats and houses to refugees."
For Strong Together, transitioning from a post-lockdown lull to an impending humanitarian crisis of high operational complexity required a new approach that was quick to implement, dependable, and infinitely scalable.
And when Edmundas and his team needed a website, Unicorns LT recommended Hostinger. Strong Together got in touch with us, and we helped get it off the ground.
An On-the-Ground Response
Edmundas and a unit of 27 volunteers immediately set up a refugee center on the Polish-Ukrainian border, transforming a four-star hotel into a relief station with military precision.
"One of the most important things for a person fleeing war is dignity."
Edmundas has no doubt that it was "definitely the best refugee center in the world." First, everyone arriving at the center was greeted with a steaming hot bowl of Ukrainian borscht. Then, they sat down together, ate at tables with crisp white tablecloths, slept a little, showered, and recovered as much as possible before deciding where to go next.
Still, Edmundas and his crew knew they had to be very careful in organizing that next step. All too aware of the potential risks of human trafficking, Strong Together quickly decided it was too risky to allow volunteers to take vulnerable people to Lithuania without professional oversight.
"You cannot put two mothers with four children in a car with a stranger to take them to Lithuania. We hired a professional bus company because they work under contracts. We knew their journey routes and could track them all the way. There were no exceptions – the buses took people to official registration centers, and we stayed with them until they could either apply for official accommodation or go to their relatives."
An Online Solution
Edmundas and the other Strong Together volunteers are multi-skilled but knew they needed a platform that was simple, reliable, and quick to set up.
Building a website was the only obvious way to move forward, and Strong Together represents all the best practices of effective online communication.
"You have to follow the call-to-action principle. If you want people to do something, you must give them the tools. So we needed a platform that would empower people to act, and that wouldn't have been possible without a website."
Flexibility, ease of use, and the ability to scale at any moment are the most important concerns for Strong Together as the crisis continues to unfold.
"We think about how to build things that can work for everybody, not just for one individual."
While publicizing the website itself proved a challenge, Edmundas and the squad of 27 volunteers work with communication, media, and marketing on a daily basis.
Taking matters into their own hands, they were able to design and publish their own website and find a hosting solution that could handle the traffic from a conflict that has displaced over 10 million people and counting.
What Edmundas didn't expect was the sheer amount of traffic and help from people offering support.
"In the beginning, we financed everything ourselves. Then one day, after we made the website and got the message out there, we saw that we had 100,000 Euros in our account. The next day we had 200,000, and that's how we raised over 1 million."
While the conflict continues to ravage Ukraine, Strong Together has pledged to continue caring for people that need their help.
The credo is simple: stand up and be counted on when those around you need help. It's a simple and unshakable belief for Edmudas and everyone involved in Strong Together, defined by self-motivation and solidarity and empowered by finding the right tools for the job.
"If you do something yourself and if you try, it might not be easy, but you will learn that it will work out in the end."
The war is not over yet, and people still need shelter. Strong Together is looking for volunteers who could give a home to refugees in Lithuania.
If you have an idea that could help Ukrainians and you are in need of hosting, contact us at standwithukraine@hostinger.com – we are here to help you out.