Friday September 15, 2023
Unveiling the Hostinger Sustainability Report: Journey Towards Gender Balance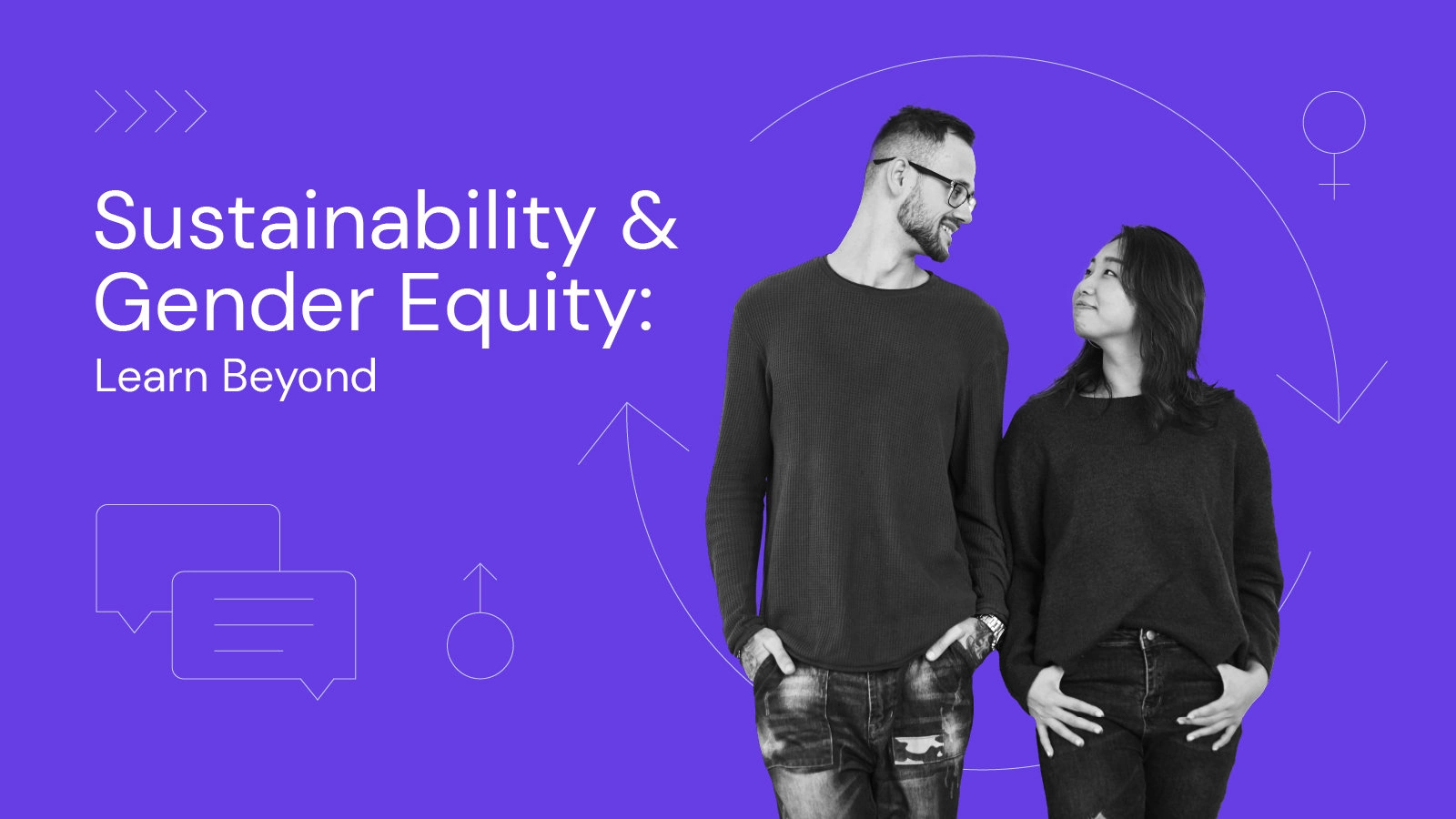 In the era of corporate social responsibility and sustainability, we're proud to take the lead and contribute to a more sustainable future. The first Hostinger Sustainability Report is out, showing our current state and journey toward sustainable development and commitments.
Why Is a Sustainability Report Needed?
We are eager to embrace sustainable practices and contribute more consistently in that direction, starting with our Sustainability Report. It outlines where we currently stand and how far we've come, identifies areas that need more attention, and reflects our plan to address them. 
The Sustainability Report provides a broad set of information about the company that helps consumers make informed decisions. As for the company, it enables us to meet the growing expectations of our stakeholders, increases transparency, opens doors to new opportunities, and helps to attract and maintain talent.
Among various aspects of sustainability, one prominent thread in this report is gender balance, underlining our dedication to fostering an equitable workplace.
Diversity and Inclusion
According to the latest data, only 18.9% of people working in the ICT sector in Europe are women. Meanwhile, we're proud to say women make up 43.9% of our team, keeping us at the forefront of our industry. Let's look at how it was achieved and what positive results it's bringing to our company and its people.
Many researchers agree that a diverse employee base allows companies to achieve better results. To empower our team members for success, we're cultivating a diverse work environment where equal opportunities are accessible to all, regardless of location, gender, or cultural background. Currently, we have team members across 45 countries and counting.
Rūta Grigaliūnaitė, Sustainability Manager at Hostinger, explains that diversity at the company level is tracked in several ways:
Recruitment type
Employment country
Age
Leadership position
Seniority
Salary distribution
Progress on inclusion and equal opportunities is also monitored through periodic internal evaluations and staff surveys.
"With monitoring, we aim to analyze the current situation and assess what action plans might be relevant to improve it. The latest available data shows that women hold 26.5% of executive, senior-level, and management positions in S&P 500 companies. According to our newest data, 56.4% of men and 43.6% of women are in management positions. We are happy to surpass the market standard and that our management positions reflect our overall staff pool," shares Grigaliūnaitė.
What Means Are Used?
According to Grigaliūnaitė, the management of equal opportunities is constantly strengthened, and there are several means to do that:
Equal Rights Policy – defines the principles, establishes monitoring procedures, provides measures for preventing violations, sets guidelines for investigating them, and outlines the consequences.
Open-Door Policy – encourages communication and feedback. Furthermore, regular staff surveys and meetings allow employees to voice their thoughts and concerns.
Whistleblower channel – prevents unethical and unfair behavior in the company. It allows all employees and third parties to share information about serious and unlawful wrongdoing.
According to Grigaliūnaite, the company also acknowledges the importance of compensation and career opportunities in creating workplace equality. As the pay gap between women and men remains high in the IT field, our aim is to change this.
"Comprehensive Salary Philosophy guides all managers in evaluating their direct reports' salaries based on various factors. Like how an employee's behavior is aligned with 10 principles, the contribution the employee makes, and the professional competencies they have mastered", explains she.
Going Beyond the Industry Average
Rūta Katilauskaitė, CS People Partner at Hostinger, says that the most important part is eliminating the idea that women are inferior to men and focusing the conversation on people's capabilities and cultural fit. She assures that Hostinger has a healthy gender balance in the organization, which exceeds the norm of our industry.
"Two examples come to mind: the Bar Raiser Initiative, which helps to ensure candidates are evaluated through a non-biased opinion. And the Performance Evaluation Form, where the team members are evaluated through our principles instead of personal assessment.
Every team member should believe in equality, act immediately when equality is not factored into the decision-making process, and go the extra mile where possible. If we want to be ambassadors of diversity in the future, we need more public conversations about these topics," identifies Katilauskaitė.
Rūta recently participated in the Diversity Talks panel discussion, where she proudly shared her insights, as well as personal and professional challenges that gender biases create.
Just the Beginning
Both Grigaliūnaitė and Katilauskaitė see many advantages in achieving gender equality, as it not only ensures the well-being of employees but also helps the company thrive in a competitive environment and achieve great results. This allows to harness the talents and perspectives of all employees, which encourages learning and innovation, enhances problem-solving skills, and creates a more dynamic working environment.
The Sustainability Report has given us valuable insights into our current state and progress toward sustainable development. It is essential to acknowledge that the journey toward sustainability and gender balance is an ongoing and evolving process that needs to be maintained and accelerated. As we move forward, may this step be an encouragement to keep taking action and setting an example in the industry.
If you're ready to join our team, have a look at the open positions we are currently hiring for.