Kvietkos: From Finance to Flowers. A Florist's Love Story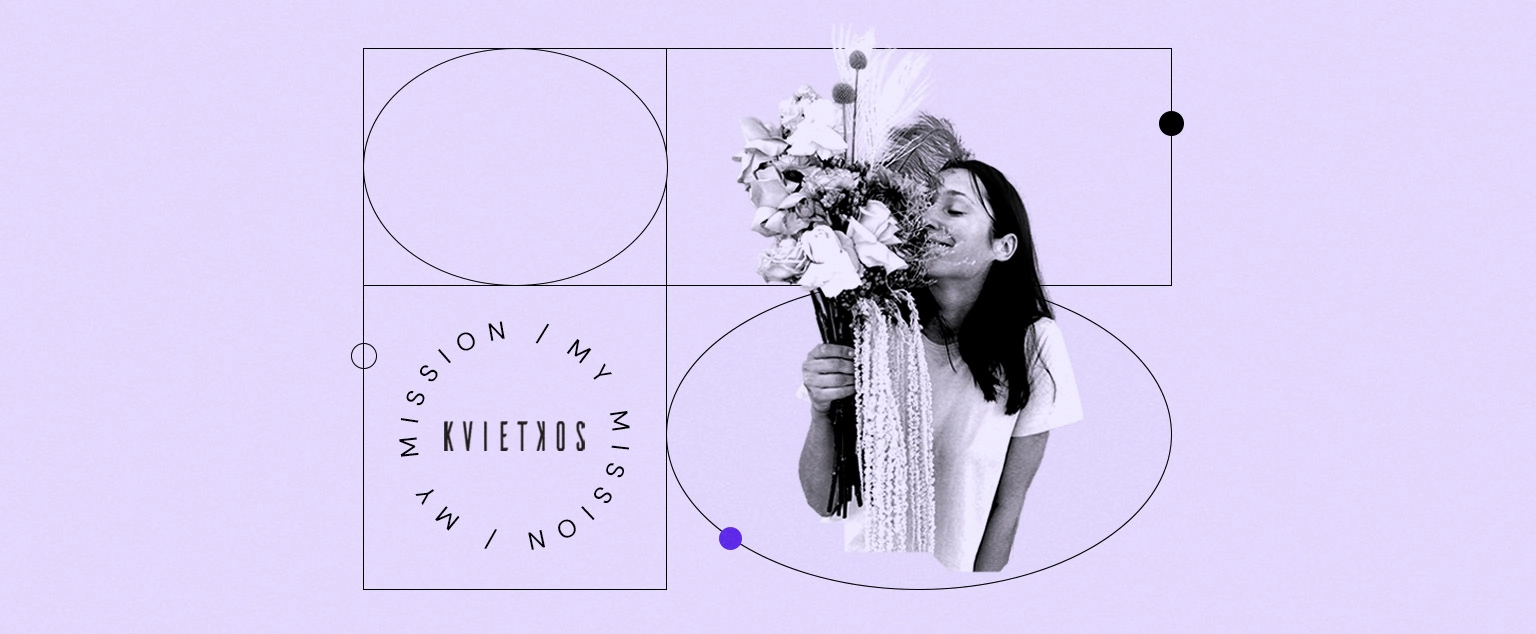 Six years ago, Aistė had a stable job working in finance. What else could a 20-something want? It appears that Aistė wanted much more. By accident, she fell in love with flowers, which resulted in Kvietkos, a flower boutique concept with a flair for personalization. Was changing careers scary? Aistė says that starting a business was tough, but it's an effort that pays off in hundreds of smiling customers.
In 2016, Aistė Miliauskaitė – an event manager by trade – was asked by her employers to decorate an office event with flowers. Without prior experience, she jumped straight in and carried out the task with great vigor, showing appreciation for something she'd never cared about. That was the beginning of Aistė's floral love story.
Finance seemed like a great choice for a career, but Aistė realized her heart wasn't in it. She'd daydream about floristry, researching plants and flowers during her breaks, after work, and even on weekends. It wasn't long before Aistė started drafting blueprints for her business.
"Of course, starting a business seemed very hard, and it was scary to step out of my comfort zone, but once the day came, it all started to make sense and turned out to be a normal daily routine," says Aistė.
Kvietkos is a boutique known for its assortment of rare exotic flowers, daring bouquet compositions, and an affinity for what Aistė calls 'the simple things in life.' The name 'kvietkos' comes from an old-fashioned Lithuanian word meaning 'flowers.' It evokes images of vintage fashion, baked goods, the countryside, and most importantly, your grandparents. It's like a quaint throwback to the days when people appreciated quality over quantity, and the shopkeeper was your best friend.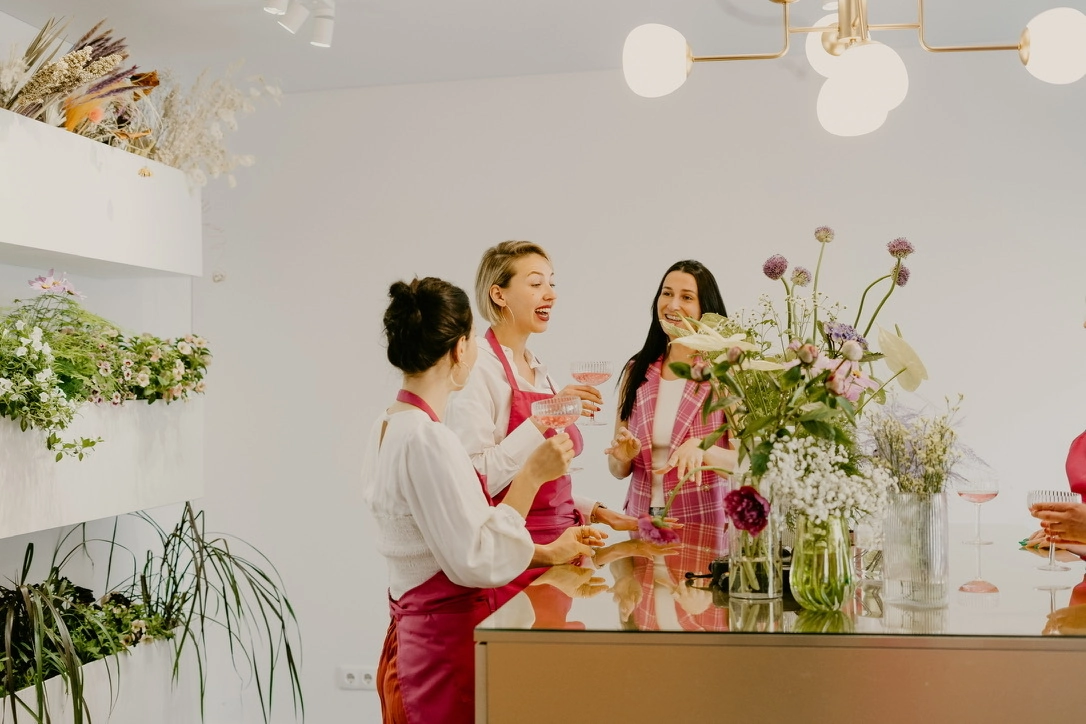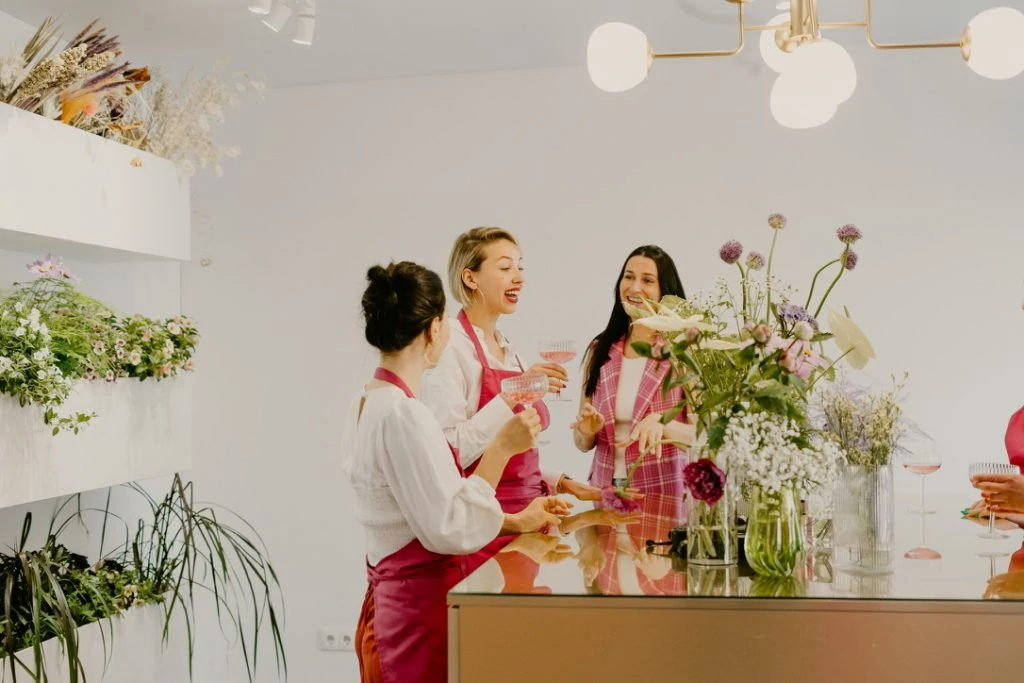 Aistė thinks that nothing is as rewarding as seeing customers smile upon receiving their bouquets. And ultimately, it's all about making dreams come true, which is something Aistė can relate to.
She smiles when asked about her daily routine.
"We've recently discussed with the girls that there's no typical day at Kvietkos. Every day is so different. January is the worst for this type of business. People just don't buy flowers. But instead of desperation, I chose to spend this time planning! While summer is all about festivities and working with orders, January is a slow month of working on strategies and additional projects."
Aside from making bouquets, Kvietkos also decorates corporate events, weddings, family celebrations, and offers flower subscription services. The team prefers to carry out deliveries themselves.
"We make sure that every delivery is special. It could be a unique vase that sets the mood. If the day is sunny and spring is right around the corner, we might use beautiful combinations of bright colors," says Aistė.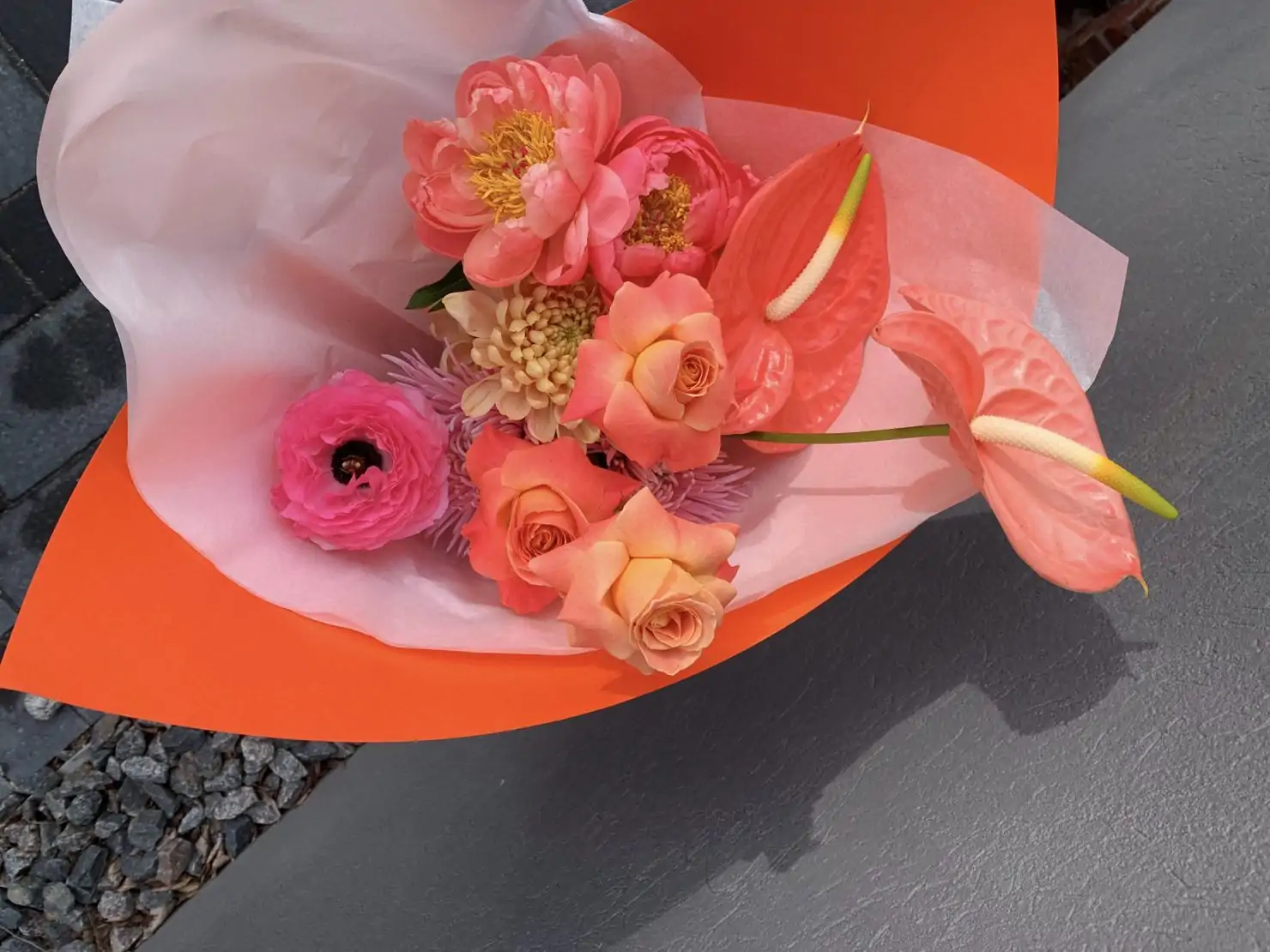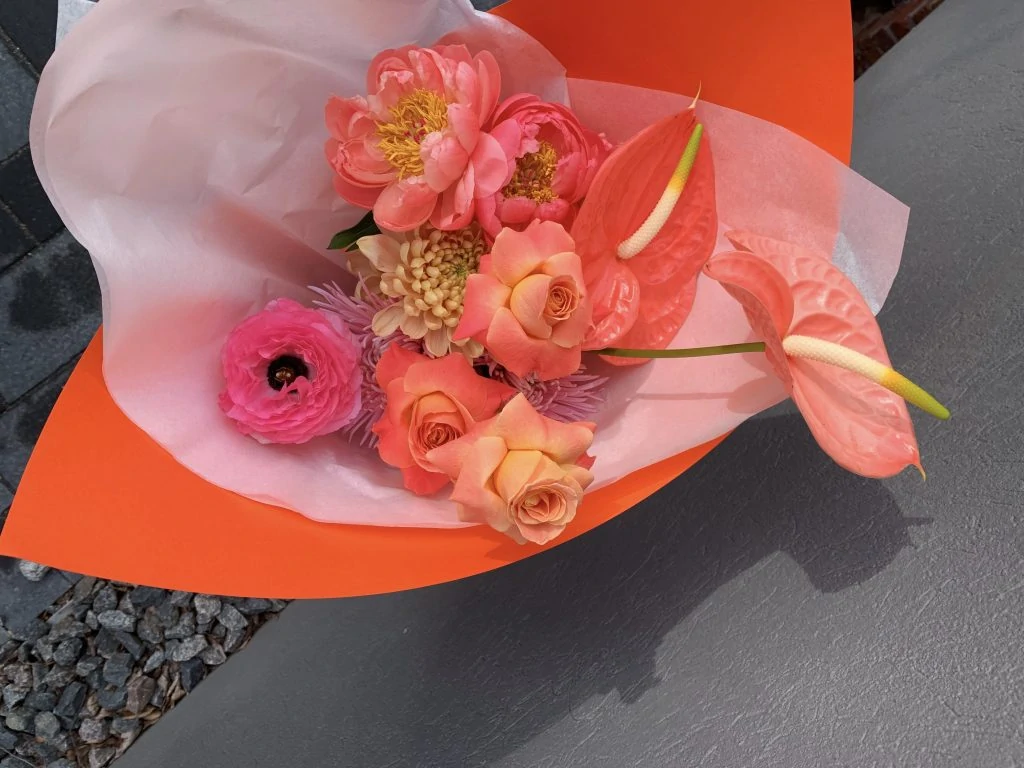 Although vis-à-vis is crucial for personal contact, Kvietkos is just as concerned about its social media presence, claiming that Instagram and Facebook build anticipation in their customers.
That said, Aistė is confident that nothing would be the same without the website.
Kvietkos.lt is powered by Hostinger's Single Web plan, which turned out to be a great option when combined with proper optimization. It's certainly enough to fuel Aistė's latest initiative – professional workshops. "I want those workshops to be based purely on my own experience, not something you can learn from books. And I'm thrilled to see the outcome and people coming from different cities just to learn from me."
Aistė's case only proves that life is too short to be dull. If you have an idea – roll up your sleeves and go for it. You're the only one in control, and Hostinger is always here to lend a helping hand.
Have you used Hostinger? Want to appear on Customer Spotlight? We'd love to tell your story. Reach out at spotlight@hostinger.com.