Tuesday September 26, 2023
From Studies to Breakthroughs: How to Excel in Studies and Unlock Your Full Potential With Hostinger?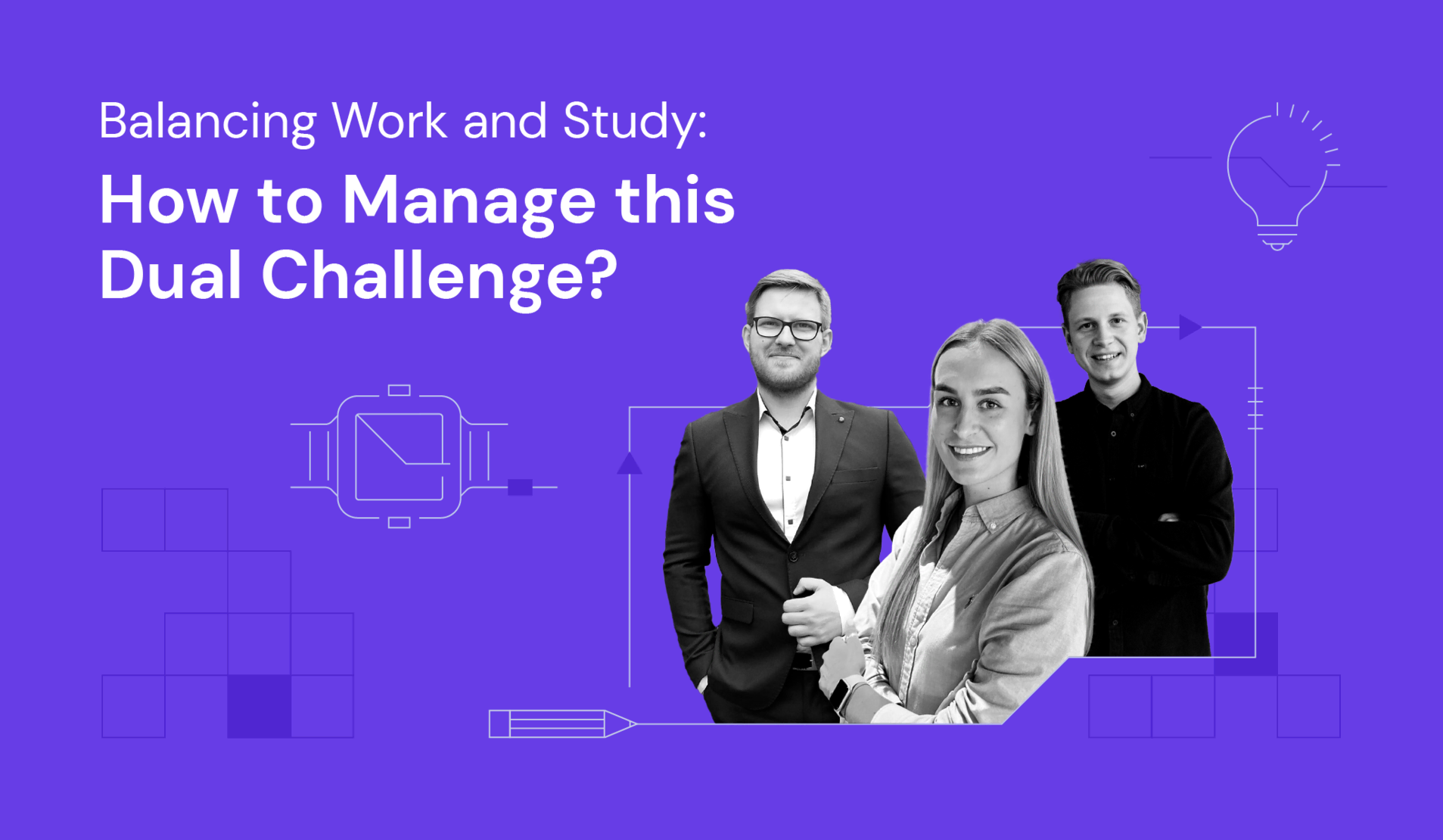 Lifelong learning is essential to succeed and achieve goals. Here at Hostinger, we take this very seriously. Our Learn and Be Curious principle and learning routines go beyond recommended book lists, ongoing training, and unlimited educational platforms.
Many of our colleagues were, are, or will be studying at university and working simultaneously. Few of them shared their insights about this journey and what made this experience invaluable.
Development Culture
In a rapidly changing world, keeping up with news and technologies is essential to remain competitive. Constant growth can improve your personal life – boosting your confidence, self-esteem, and well-being. As for your professional life, it empowers you to challenge yourself, find innovative solutions, and reach your full potential.
Hostinger offers opportunities and tools for all employees to improve, scale, and make a bigger impact. Employees can develop various skills and competencies through internal training, such as the Managers Academy, Customer Success Leadership Academy, and workshops. So far, more than 130 employees have experienced the CoachHub coaching program's benefits and have had over 1,200 sessions.
At Hostinger, you also get the recommended reading list on your first day. You can access the virtual or office library and order your needed books. Moreover, everyone can use external sources, such as Reforge, Scribd, Udemy, or BitDegree, to gain knowledge and new skills. Hostinger provides opportunities for employees to learn as much as possible from external providers, encouraging them to attend conferences, training sessions, or consultations. 
Although a dynamic work environment sometimes can make learning look like a luxury, Hostinger employees have exceptional opportunities to make it a part of everyday work. From dedicating an hour or two to taking the whole Learning day – Hostinger provides enough time to read, learn, or attend studies.
Educational Leave is eligible for students working at Hostinger. They can get a few days off when they have tests, exams, or dissertation completion and defense. A few of our colleagues shared their experiences balancing full-time work and study and how the Hostinger culture enables them to manage this challenge.
Provides a Unique Advantage
Mantas Lukauskas, Data Scientist at Hostinger, has quite a diverse study experience – he graduated with honors in Material Science, Economic studies, and Big Business Data Analytics. Now, he is a fourth-year Ph.D. Informatics student. He says the motivation to work and study simultaneously was born from a desire to acquire theoretical knowledge and practical, hands-on experience. Mantas Lukauskas shares that his roles in academia and industry offered a distinctive perspective that has allowed him to participate in numerous conferences and publish a scientific article in a Web of Science journal. 
"Doing both equips me with a unique advantage – opening doors to real-world applications of my theoretical knowledge. Conversely, we have many complex real-world projects and practical AI applications at work. This allows me to return fresh and practical knowledge to academia and improve research quality. Sometimes you can feel that you have more knowledge than the professor in the specific field", shares Mantas Lukauskas. 
He said balancing full-time work at Hostinger and pursuing his studies have offered significant challenges. Still, he has handled both effectively with proper time management and prioritization. He adds that Hostinger makes it possible to strike this balance due to the company's open, supportive environment and flexible work arrangements. "The company supports and promotes personal growth and career development, making it a conducive place for combining work with academic pursuits," adds Mantas Lukauskas.
Collaboration and Flexibility Is Key
Gintarė Gudaitytė, Lawyer at Hostinger, joined the company as a fourth-year student at Vilnius University Faculty of Law because of her passion for solving difficult riddles and desire to see how things work in practice.
"Working and studying simultaneously, I gained a lot of skills and strengths. First of all, it gave me work experience in the law field. I have also mastered time management and using my free time better. Moreover, I got an opportunity to network and explore the organizational background – connecting with different specialists and working in a corporation introduced valuable professional insights on how complex companies operate", says Gintarė Gudaitytė.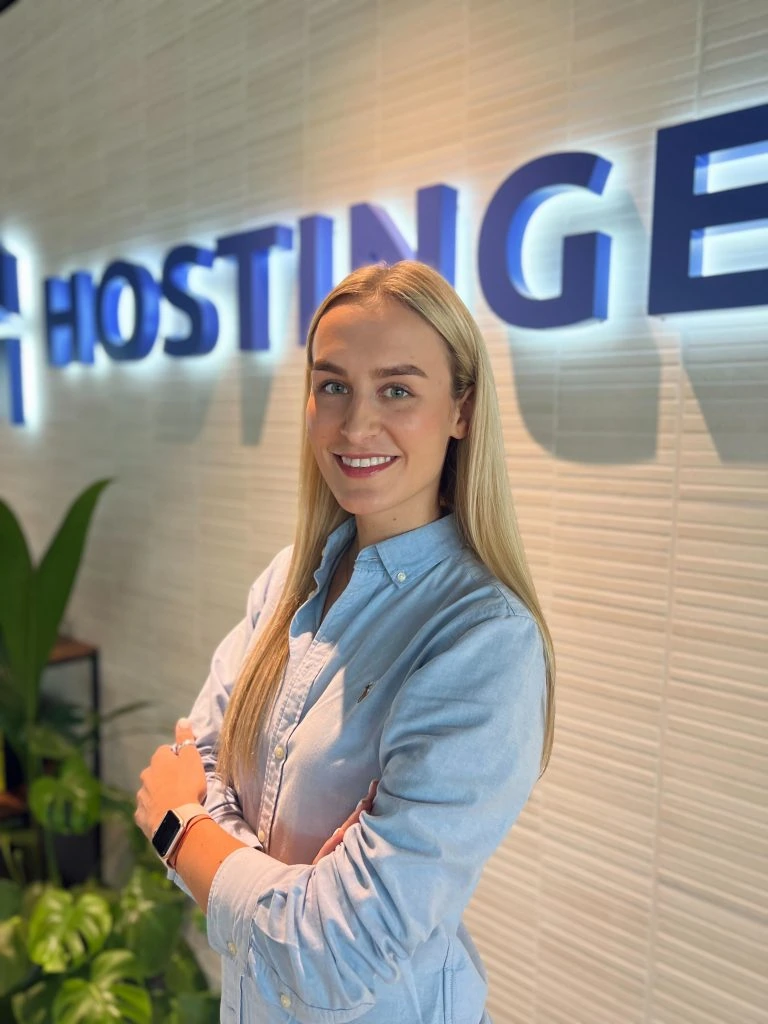 She remembers that fitting all the responsibilities and social life together was challenging. Gintarė Gudaitytė managed to keep balance in both fields because of a few important things Hostinger offers:
Collaborative team and manager's care – working within a cooperative team enables one to share tasks and receive support. Besides, it helps to gain many insights from the manager on how to set realistic goals, avoid burnout, set priorities, and manage time.
Flexibility – flexible hours and remote work help save time since it isn't necessary to travel between the university and the workplace. Also, there is a lot of freedom to plan your time, so you don't need to miss lectures.
Motivation and stress management – positive feedback from teammates boosts confidence and inspires you to do your best at work and studies. Moreover, work-life balance initiatives, such as seminars and workshops, can help to reduce stress and enhance well-being.
Win-Win Situation
Tautvydas Korkuzas, Customer Experience Specialist at Hostinger, started his career here during his third year of IT Bachelor's studies. Later, he shifted to a Customer Experience Research position at work, which allowed him to connect his skills and interests. On top of that, Tautvydas Korkuzas chose International Business Studies for his Master's for more theoretical knowledge about business development.
"Studying at university is about theory, so you need to do something with your new skills in practice to improve. This understanding was my main drive at the beginning. This dual challenge helps to master time planning, improve accountability, challenge your inner motivation to have things done, and allow you to learn more and faster," shares Tautvydas.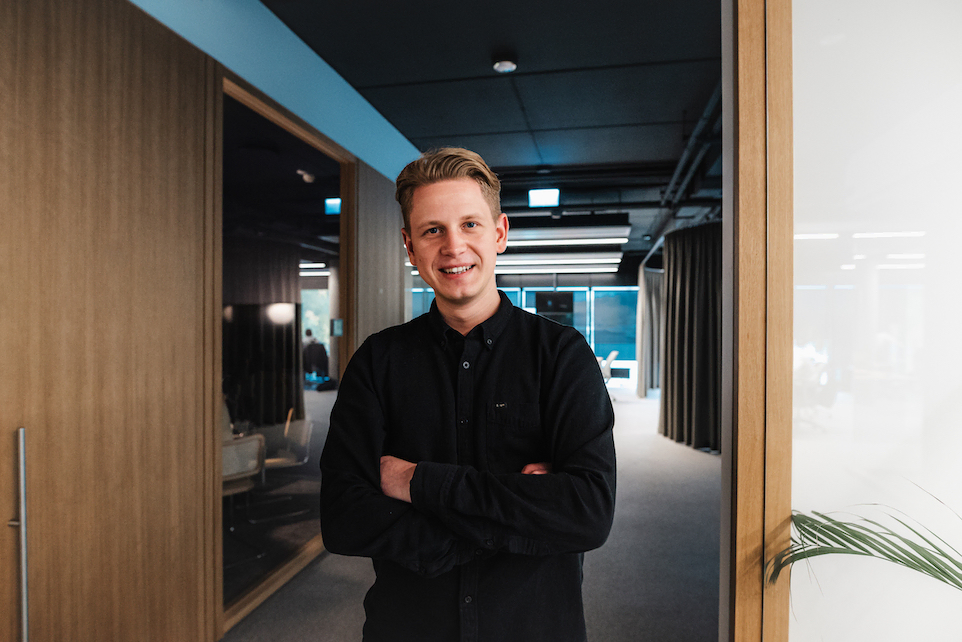 Tautvydas Korkuzas says that Hostinger values learning. As he highlights, dedicated time for learning is more than just an option. It is usually an expectation from every employee. He says there is always someone studying at Hostinger, so you always sync with them on how things are going and collaborate when needed.
"One of the life hacks that helped me was doing similar projects at university and work. As for my Bachelor's final project, I did it specifically for Hostinger. A tool I created for our customers is being used today! As for the Master's, I analyzed our customers' behavior and looked at how to improve customer experience drastically. The research helped to identify things that we do well and allowed us to learn new practices," shares Tautvydas Korkuzas.
Step Out of Comfort Zone
All colleagues who shared their experiences agree that this dual journey can be challenging and force you out of your comfort zone, but it is equally rewarding. Mainly, they advise not to overlook time management, a positive mindset, and self-discipline while juggling work and study.
However, it's not just personal effort that counts, but also the opportunities the company offers. Hostinger provides opportunities for everyone to gain knowledge and skills through various offerings and support. Combining those things can help you navigate this journey skilfully and reach your full potential. 

If you're eager to learn and work simultaneously, we invite you to explore our career opportunities, where we offer the perfect blend of both.