Tuesday December 14, 2021
10 Gift Ideas For Developers: Time to Crack The Code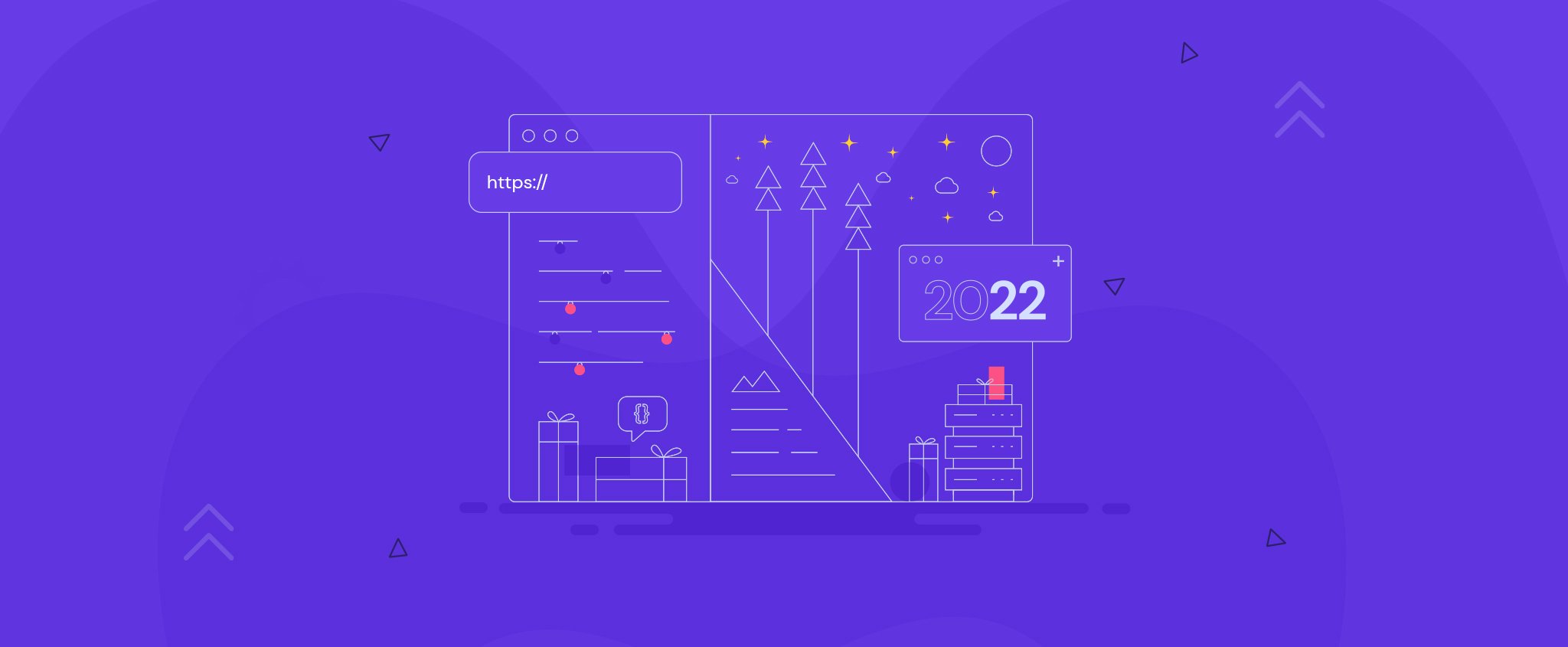 It's that time of the year and having spent the last holiday season learning how to spell and making the most of quarantine, we all want to seize the moment this time around. While almost everything about the Christmas season is about relaxation, rest, and recharging, gift-giving is one area we all get a bit stressed out about.
Much thought and head-scratching go into getting the people we love the perfect present, so Hostinger is offering a helping hand this year. If there's one group of people we know a lot about, it's those who build or want to build websites.
If you have a loved one who wants to see their idea come alive online, this list is for you.
Fun & Games
#1 Rubber Duck
This is not a typo, nor is it a prank. For those of you who haven't heard the software development term "Rubber Duck Debugging," here's what it means – explaining to a rubber duck what your code is supposed to do by breaking down every single line of code. In taking the time to articulate this process to a lifeless object, you, the developer, will reveal the problem or bug and can subsequently resolve it.
Buying a rubber duck is a great developer present, but you know what might actually top that? Getting them a bug-free website so they won't have to have a one-sided conversation with an inanimate object. Our WordPress hosting plan can solve this issue. WordPress is the most commonly used CMS, and Hostinger has everything you need to run a site – good servers, reliable support, and great pricing.
#2 Minecraft Hosting Plan
With 131 million monthly active users in 2020, Minecraft is one of the most popular online games among developers and gamers alike.
Hostinger's Minecraft servers take 10-15 minutes to set up, and the plans include full root access and a flexible daemon that lets you add or remove any mods or plugins with just a few clicks. With fast SSD and cloud-based VPS, this gaming experience ensures speed and safety, as your data is saved in a few seconds.
Education
#3 Coding Classes
Learning to code is a never-ending journey, and the more a developer knows, the more there is to learn. From back-end to front-end and from Python to C#, developers can keep getting better and become more skilled the more they interact with their craft. An online coding course is a perfect way to help coders and web developers get better at what they love to do.
#4 Don't Make Me Think: UI Book
The relationship between web development and design has long been documented as one of the most controversial pairings in tech. The reason? Every good developer needs a technically-adept design to begin coding. Don't Make Me Think by Steve Krug is considered one of the best books for UI design that every developer should read. The book talks about the ability of a good software program or website to let users accomplish their intended tasks as quickly and efficiently as possible.
High-End Gifts
#5 Virtual Reality Headset: Oculus Go
The world of virtual reality is more familiar to web pros than it is to tech enthusiasts. The Oculus Go Standalone Virtual Reality Headset is the perfect gift to introduce someone to the world of virtual reality. This self-sufficient headset provides a memorable VR experience, requires no extra equipment, and can help users capture the true magic of escapism.
#6 Programmable Drone
By now, we're all aware of the flying objects taking breathtaking aerial photos and videos called drones. While that could be a nice present for a developer, a better version of it would be a drone that gives them the freedom to customize it using code.
The Parrot Mambo Fly enables users to code their drone as part of its major features. Mambo drones support block coding with Tynker and Blockly, text coding with Javascript and Python, as well as Apple's Swift Playground.
#7 Standing Work Station
It doesn't take an expert to tell you that spending hours on end sitting in front of a computer is harmful to your health. Standing work stations have long been considered an excellent way to protect spinal health, aid blood circulation, and help developers remain healthy while doing what they love to do.
Affordable & Practical
#8 Cable Clips
Picture the working station of a developer, you know – an endless jungle of wire clutter. Cable clips are the perfect gift to solve this messy and dangerous predicament because it gives them precisely what they need – a convenient way to keep their desks and workstations clutter-free.
#9 Smart Extension Cord
We live in the era of smart technology and the Internet of Things. Eveything from the heating in our homes to the vacuum cleaner we use in our living rooms can be controlled and managed from our mobile devices. A smart extension cord is an ideal gift for a developer who wants to plug in many devices but does not want to deal with the mess of traditional cords.
USB ports and AC outlets save energy and adhere to voice commands, connecting to WiFi and Google Home.
#10 Ergonomic Keyboard
No developer gifting list would be complete without an ergonomic keyboard. This equipment is designed to keep them writing code without developing (pun intended) conditions like carpal tunnel syndrome. Spending hours in front of a computer can have long-term effects on someone's physical health, and a gift like this one can prevent that from happening.
We hope this gift list helps you find the perfect present for a developer.
P.S. Christmas is not just a season – it's a feeling. Enjoy it to the fullest!