World Employer Branding Conference in a Nutshell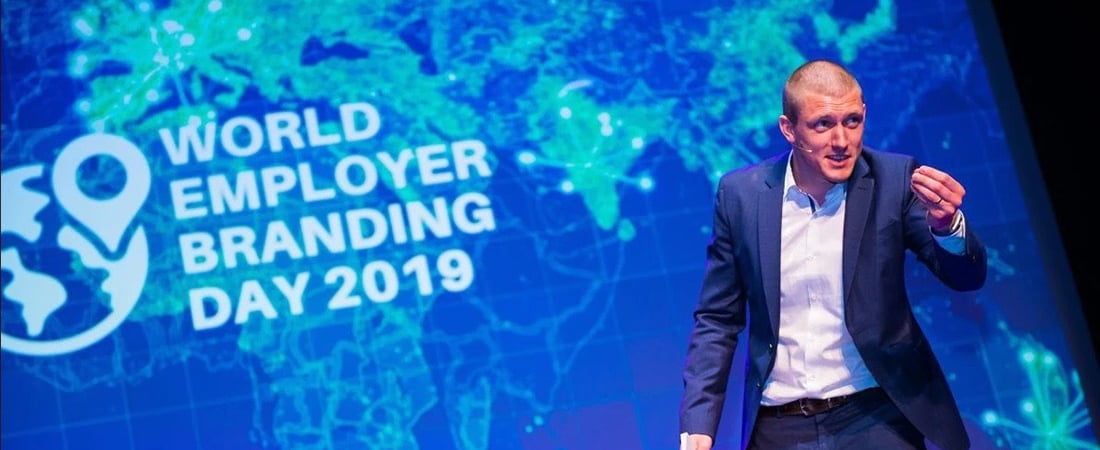 On May 15-17th, we participated in the World Employer Branding Day workshop and conference in Lisbon. It was one of the most significant networking events that focused on employer branding where over 720 experts came together to share their experiences.
This year the conference had top-notch speakers from "Facebook," "Netflix," "Amazon," "Mars," "LinkedIn," "Accenture," etc., and had attendees from 45 countries.
We want to share our top insights from this conference while the experience is still fresh.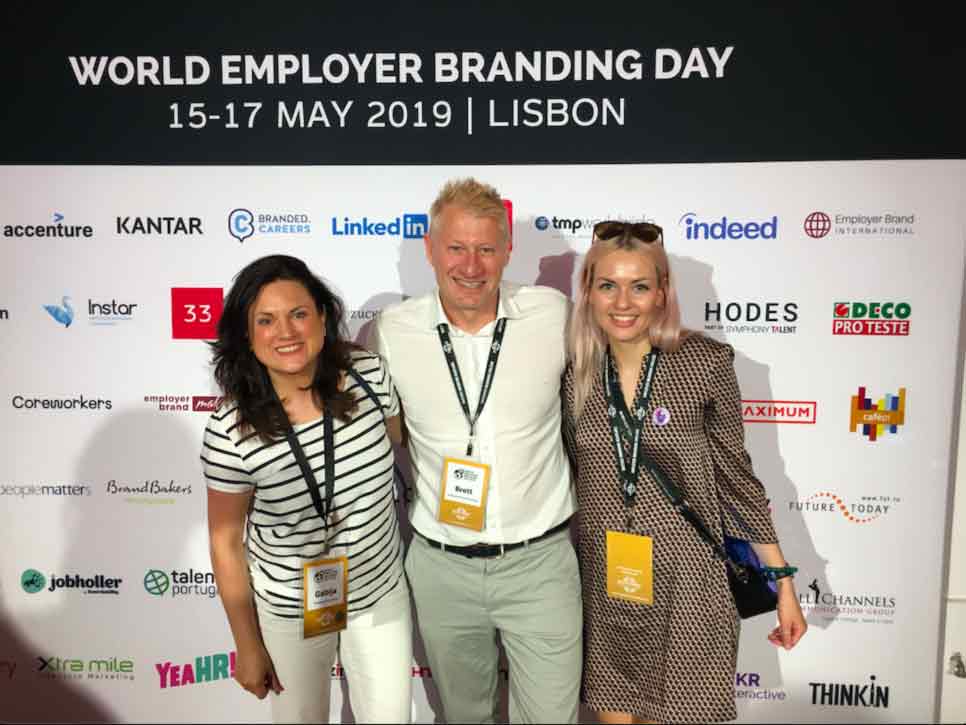 Key Takeaways
Two of our ten values here at Hostinger are "Learn and Be Curious" and "Hire and Develop the Best".
Why is employer branding so important and what does it have to do with these values? Well, if you aim to actually hire the best people, you need to know how to attract the best candidates.
Because of it, we are constantly aiming to improve not only our products and marketing campaigns but also our teams, employee happiness, and of course employer branding strategies.
Here are the main lessons we learned while attending the World Employer Branding Day conference.
Amir Moini – Global Employer Branding Lead at Netflix
Amir Moini is responsible for employer branding at Netflix. Here are the key points of his presentation.
1. Videos Tend to Be Overused, So Choose Your Tools and Channels Wisely
Technology is an amazing tool, that's a given. However, when looking through most videos companies produce, you notice the same gimmicks – networking events, mingling, and if you're lucky, you might see some funny bloopers at the end.
When choosing the tool for your communication, think about:
 The problem you are planning to solve
The best way to communicate it
If that's a video – go for it! Just don't forget that teams might restructure, people might leave, and your video will not be up to date anymore.
Keep it fresh and original.
2. Quality vs Quantity Content
Creating multiple social campaigns for the sake of quantity will do more harm than good. Make sure to find the channels that fit your niche the best and share content that reflects the message you want to convey.
For example, Netflix only uses a couple of main social media platforms, which are segmented for attracting new employees and clients.
What's interesting, Netlfix created a podcast about their brand not only to attract new talent but also to help with the employee onboarding process.
Main employer branding sources @Netflix are LinkedIn, WeAreNetflix social campaigns on Facebook, Instagram, Twitter, job sites, and the podcast campaign about Netflix insights.
3. Prioritize and Focus Your Campaigns
Planning out your campaigns and learning how to prioritize tasks is crucial. Once you have a plan, stick to it.
Stay focused on projects you find meaningful and make them count instead of becoming sidetracked.
Do what is best for your company but don't forget the employees and stakeholders – share your ups and downs. This way, you'll receive tons of ideas about possible communication campaigns.
Use the data to be an informed captain who is capable of steering the ship with confidence and competence.
Johan Driessens, CEO (Chief Enthusiasm Officer) & Founder at Branded.Careers
The CEO of Branded.Careers Johan Driessens puts a smile on his employees' faces every Monday morning (and every other day of the week). Here are a few of the highlights of his presentation.
1. A Great Employee Experience Will Create the Strongest Brand Ambassadors
According to Johan Driessens, companies need to create such a working environment where employees can express themselves freely and stay motivated and happy. This will help them uncover their full potential and secret talents.
Thus – hire people, not profiles. Help them to grow and support their lifelong learning. Build relationships based on trust and friendships as this creates a workplace people can be proud of.
Empower them with flexibility and responsibility with a little bit of fun and your employees will do some of the employer branding themselves by sharing your company's culture.
2. Use Company Culture and Values to Influence Involvement From Your Employees
Companies that allow employees to take action and make suggestions can and will solve problems faster. In addition to that, such freedom will not only foster higher happiness levels but will also attract valuable talent.
Brett Minchington – Chairman and CEO at Employer Brand International
Brett Minchington is a top-notch leader in the employer branding field and a consultant for leading agencies and companies including Siemens, Aon Hewitt, PwC, Origin, Accenture, SIBUR, Elsevier, and World Vision. Here's what we want to share with you from his presentation.

1. Be Strategic While Creating Your Employer Branding Plan
An employer branding strategy cannot be based on recruiting, marketing, or communication functions only. It should be joined between departments in order to get a broader, strategic view.
2. Employer Branding Strategy Is About Agility, Sentimentality, and Integrity.
Having a well-designed website and aesthetically pleasing social media feeds won't cut it if you don't reply to emails fast enough or provide a clingy customer experience.
If you can't provide a great employee experience, your brand might fail, no matter how great the metrics are.
You need to make sure that your communication is on point by showcasing integrity and empathy.
3. Make Everyone You Work With Your Brand Ambassadors 
The best marketing strategy is happy employees. Every individual working at your company can and should be sharing social media posts, pictures, videos, and various moments from their daily work life.
In addition to that, they should be the ones representing your brand in various events and conferences.
Nothing will illustrate your company and its culture better than the people living it.
What to Take Away From all of This?
To summarize it all, here are the main global trends you should be implementing in your employer branding campaign.
1. Clear Communication and Employee Engagement
You need to highlight the strengths of your company culture, take care of them, and empower them. This can be achieved with strong and clear communication only.
Without building trust and employee engagement, it's hard to have loyal employees. Always remember that happy employees will not only work better but will be automatically attracting new talent to your company.
2. Create Connections With Brands Looking in the Same Direction
Find creative ways to interact with various audiences, e.g. your customers, potential employees, students, and experts of the market.
Build relationships with other brands. Show them how you operate and learn from other organizations. Knowledge exchange and strong connections are an absolute must.
3. Clear Focus and Prioritization of Your Campaign
There is no clear blueprint for an EB strategy, so you should create one precisely while focusing on your company's strengths.
Once you have a plan, stick to it and measure the outcome and output it provides. Only change it if it's necessary.