The Great Recharge: Employee Impressions on Month-Long Rest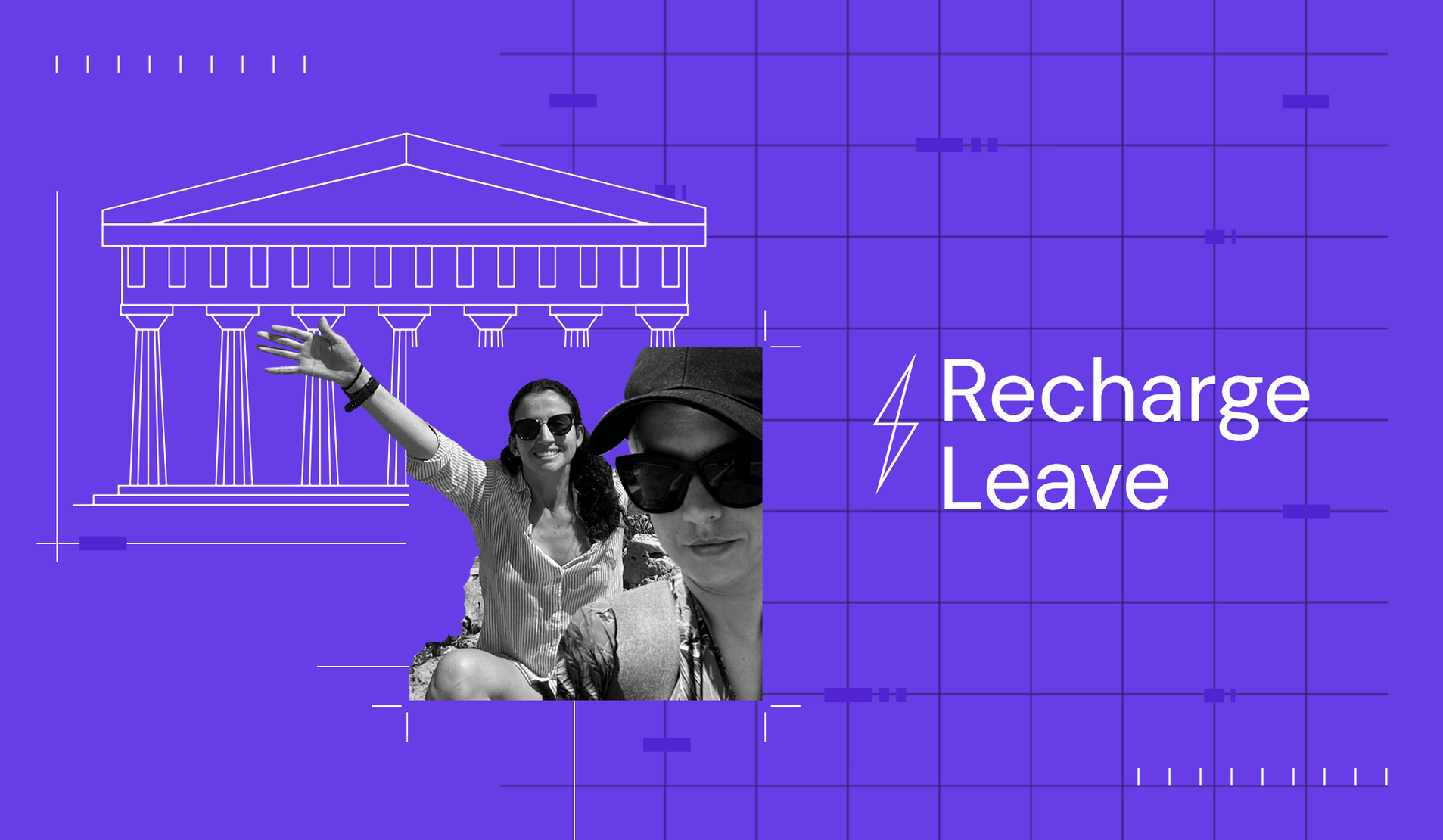 This February, we introduced Recharge Leave. It's an additional uninterrupted month-long paid vacation for Hostinger employees who have been here for five years or more. So far, 25 employees from all over the world have pre-booked it. A few of them are already back with their impressions – so how was it?
"To stay engaged, people need time for desired activities – learning, traveling, being with loved ones. Simply slowing down the pace of life. An additional one-month vacation seemed like the right incentive for long-term employees," says Head of People Gabija Marganavičė.
Travel and Auditioning
Samanta Brante, an SEO content analyst, has just come back from Recharge Leave. She says that it allowed her to do the things she always wanted to but never found the time for. According to Samanta, everyone should take regular chill-out breaks to disconnect from work and have some time to think about values and goals.
"During my leave, I traveled by plane a lot. Lately, I have been so excited about the aviation industry, and I wanted to experience more flights. I also binge-watched a National Geographic documentary about plane crash investigations.
"I was in 4 different countries, and 2 of them were completely different from anywhere I had visited before. I wanted to experience the warm weather and different cultures in Venice and Alanya.
"I also planned to spend more time on my hobby – music. I worked on my songs and practiced singing. The best part is that I made it to the local Latvian X Factor audition," Samanta describes her vacation.
Backlogs and Backpacks
Ariane Rückert, an SEO Team Lead, has just returned from Recharge Leave.
"During this time, I traveled a lot with my husband. Our adventures took us to Italy, where we immersed ourselves in the charm of villages around Lake Como, like Bellagio and Varenna. We went hiking and discovered hidden beaches. Of course, we enjoyed some gelato in the romantic Verona.
"I also explored Athens and some other parts of Greece – it was my second time there. However, this time I could recognize some places and pay attention to details," recalls Ariane.
She also checked off several books from her backlog – Ariane read Pride and Prejudice by Jane Austen and The Tattooist of Auschwitz by Heather Morris.
Ariane believes that the additional vacation time has helped immensely – she feels like she's starting a new job without the anxiety typically associated with it.
Benefits Already Obvious
Samanta and Ariane are both of the same mind about Recharge Leave's benefits. They say additional time off can help re-establish a healthy work-life balance. Both of them now feel more inspired and focused than before.
Within Hostinger, the best consequence of Recharge Leave is its positive impact on the bond between the employer and the employee. Gabija Marganavičė says that strengthening teams and investing in people's emotional well-being has already paid off in terms of the overall mood throughout the organization.
Moving into summer, we're looking forward to the adventures, musings, and quality time off that Recharge Leave brings our long-term employees.