Minecraft From Hostinger Employees' Point of View: Imagination Is the Only Limit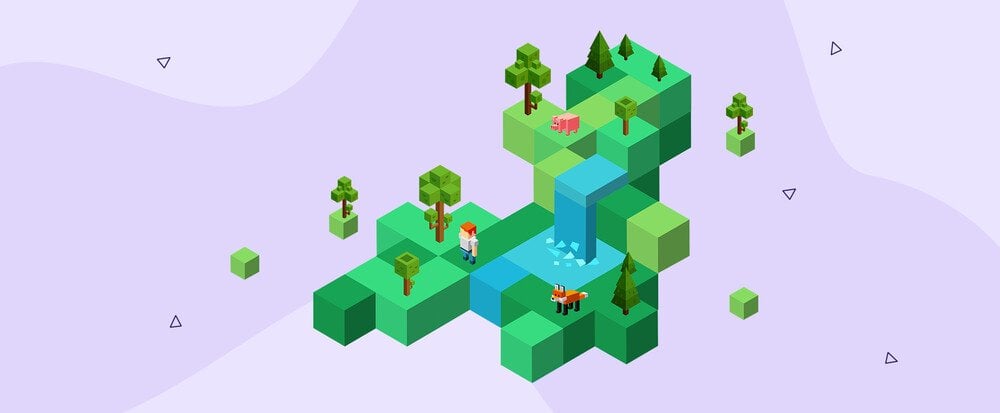 Think of Minecraft as virtual Lego. However, here your white Lego block can easily become green, red, blue, or any other color in just a moment. There are no limits restricting your imagination.
Since this game was released in 2011, its popularity has skyrocketed. Hostinger goes hand in hand with the latest gaming trends. To offer a fully customizable Minecraft server that matches players' needs, we are thrilled to have true Minecraft enthusiasts as engaged employees. Hostinger's Developer Tautvydas Dulskis, WorkSpace IT Administrator Eimantas Miežalis, Junior Customer Success Specialist Paulius Naudžiūnas, and UX/UI Designer Ana Jurša share their insights on Minecraft and the gaming experience.
The Logic Behind Minecraft and the Way We Play
Tautvydas describes Minecraft as a game that helps create things with the ultimate freedom – use blocks to make your own computer, build art galleries, program new mods by yourself, or invite friends to explore the Minecraft world together. He has been familiar with Minecraft since 2009 – from the very first Alpha version. Currently, Tautvydas and his wife enjoy building their own Minecraft cities and are sure that their children will join them once they start using computers.
On the other hand, Eimantas sees Minecraft as a canvas on which you can draw using blocks with your imagination as the only limit. Some players here are builders, others – technical enthusiasts. Some people have pursued their careers with the help of Minecraft, while others have composed Minecraft parodies of popular songs. However, everyone is invited to use Minecraft for different purposes, and there are unlimited possibilities to do it. Eimantas started playing Minecraft when he was eight years old. Another Lithuanian player Eimantas met online taught him how to play. As a teenager, he started running various servers that required more technical expertise and got acquainted with the Java programming language by creating various plugins, mods, additions, etc. Even now, especially during the quarantine, Minecraft still attracts Eimantas to play.
Conquering Gamers' Hearts
Minecraft has no age limits. Even game developers themselves try to adapt the game for as young players as possible, even for first graders at school. It teaches students to program, write code, and think logically by applying Minecraft frameworks with special modifications. Kids start it because there are a lot of opportunities to try something different, socialize. Teenagers can create mods that become popular and share what they've discovered, building a community. Older players are more likely to fully utilize the creative potential of Minecraft by programming, developing more sophisticated modpacks, or creating art installations.
Hostinger's UX/UI Designer Ana believes that Minecraft stands out from most computer games – it features a different graphical interface, and its unlimited possibilities give it a tremendous advantage. Everything depends on the player in Minecraft. The goal of the survival mode is to survive, complete missions, take care of materials, and raise the level of tools. Meanwhile, the creative mode is stocked with unlimited resources, letting a player come up with and set various goals for themselves. Minecraft enthusiasts can create landscapes, architecture, and even paintings. The game may not appeal to those who want to have a particular goal, but if they take the time, they may understand the essence of Minecraft and rediscover it.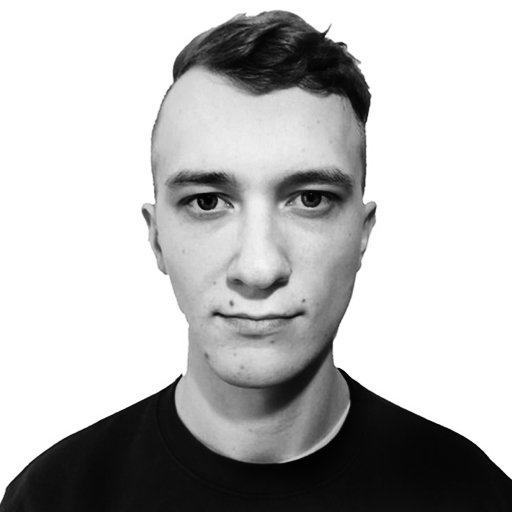 Our Junior Customer Success Specialist Paulius, who has been playing Minecraft for almost 10 years, believes that this game is valued due to its expandability and freedom for how you want to play. A player can create their own rules. Additionally, Minecraft is super accessible on all devices and has cross-play. Are you tired of how the game looks? Add extra packs, resource packs, sound packs, shaders, mods, and make it into an entirely new game that you can sink a bunch of hours into again.
Minecraft's gameplay remains the most popular even if more and more similar games are being released. Tautvydas has noticed that Fortnite and Rodblox are both pretty old games but their capabilities are limited, so competing with Minecraft is impossible. Minecraft focuses on entirely different game specifics. While Fortnite offers various activities for a third-person shooting experience, Minecraft gives tools you can use, and what you make of it is up to each player.
Minecraft as a Valuable Addition to Your Career and Personal Life
It's possible to utilize Minecraft as a driving factor for your career or a side hustle.
For example, a YouTube channel may bring in a respectable amount of revenue if it attracts a sizable audience. YouTubers help Minecraft enthusiasts keep track of what has changed since the last login and what new modes, innovations, and modpacks are worth trying out. Numerous content creators focus on family-friendly content. If you are a person who likes to film, edit, and post your content on YouTube, you can make a living out of it. However, the competition is fierce.
There are also builders who create maps for people requesting them and earn money doing so. MineZ Map is a great example. If your work involves art, you can always make an art gallery or display your products on a Minecraft world, whether it is a car design, advertising banner, or architectural building. Especially for developers, Minecraft is a giant canvas to test your dreams in reality. Everything is represented in three-dimensional space with lighting shaders.
Eimantas stresses that Minecraft provides the opportunity to get to know people, discover contacts, and join clubs. A massive community exists here in the Minecraft world. One of the most popular Minecraft community initiatives is now underway – an unimaginably colossal map that matches the Earth in size. Its aim is to rebuild a real-world online with the appropriate buildings, and this is a massive project that Hostinger employees wish to be involved in. All foreign landmarks (such as the Eiffel Tower, Big Ben, or the Kremlin) are made quite accurately – you can even enter the buildings. You walk down a street in the virtual world and feel like you are in reality.
Ana finds computer games valuable and entertaining and equates them to a kind of therapy – they force you to think more creatively, allowing you to escape from everyday life. Especially during quarantine, when everything is closed, Minecraft helps to survive and socialize remotely.
In addition, Paulius also emphasizes the social side of the game – playing Minecraft together with his girlfriend helps them bond! Also, Hostinger employees are invited to join Hostinger's Minecraft enthusiasts community and play on the Hostinger server. It's got our logo, and the company's office is under construction.
Running Your Own Minecraft Server
Paulius maintains that owning a server is fantastic. Running a server means making your rules and installing plugins, maps, and mods. Players need their own servers when planning to play only with their friends since this helps protect your buildings from griefers.
Eimantas adds that a personal server will revitalize the game – it unlocks a large package of extra features, so it is all up to you, not someone else. You can invite friends from different parts of the world to play here in your own space. Tautvydas has a dedicated computer in the garage to host his server – he knows that when turning on the computer, he will always come back to the same thing with no need to wait, no threat of someone disconnecting and ruining everything.
Hostinger's offers are ideal for people who do not necessarily have a technical background but just want everything to work right away after connecting to their computers. Eimantas also emphasizes Hostinger's customer support service, which you get as an essential feature when buying hosting. Hostinger's Customer Success team is obsessed with customers and curious to help out in every situation. One client wanted to download a particular game modpack but couldn't do it – our Customer Success agent downloaded exactly that game pack on his own computer, looked for a solution, and overcame the problem.
Ideally, if you want a medium size server without lag so you could enjoy the game, you'll need 4-8 GB of RAM dedicated to the server. Yet, the more you have, the better the server will run. Paperspigot should be used all the time due to heavy optimizations made to the server file. Hostinger provides a value-to-money solution for anyone who does not have a good computer, a fast connection, or a static IP. Owning a server solves all of these issues, and you can enjoy the game lag-free with your best friends. We invite you to check the Bitcatcha.com overview of Minecraft server hosting providers for more details.
To show the infinite horizons, Tautvydas, Eimantas, Ana, and Paulius share a few snippets from their Minecraft experience below: