A Practical Handbook to Help You Nail Any Job Interview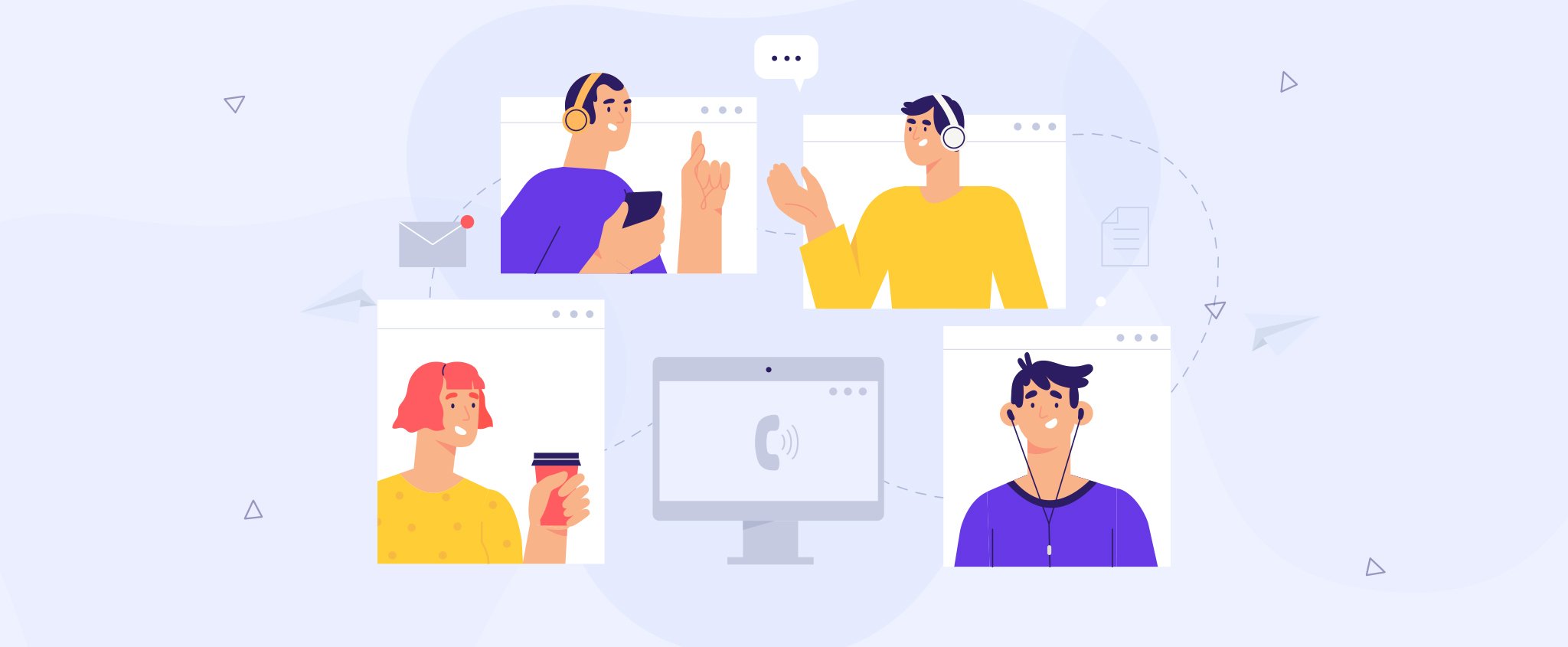 If you want to leave a long-lasting impression during a job interview and secure a new position, it's essential to have an impeccable resume. In some cases, a cover letter will also help highlight your qualities and skills. However, keep in mind that writing a good resume is only one part of your journey. After it, there is a just as important element left – the job interview. It is usually seen as scary by candidates, especially those who are shy or less experienced. 
This article will discuss all the aspects that will help you nail any job interview. We aim to give you a practical handbook you can refer to whenever you need it.
The First Step to Prepare for a Job Interview
It is time for the interview – being confident is crucial. This means trusting that your resume is appropriately updated and knowing that you have the knowledge and skills necessary to fill the vacancy.
However, do you know the dynamics of a job interview? The first step to success understanding how job interviews work, what their types are, and what they are for.
What Is a Job Interview?
An interview involves recruiters or HR professionals getting to know the profile and characteristics of a candidate for an open position. During an interview, they will try to check if all the information presented in a resume is accurate.
There are different types of job interviews, such as the group interview, which evaluates several candidates at once, and the individual interview – the most commonly used format.
The COVID-19 pandemic has made online interviews necessary, with everyone staying quarantined in their homes. This is another approach to interviews that is getting more popular since digital means of communication make it possible. Online interviews can be held through Skype, Zoom, and Google Hangouts.
During a job interview, it is essential to share all the details that prove the information in your resume. It's essential to maintain a good appearance and speak clearly.
Here are some tips to get you prepared for an online interview:
Choose an appropriate location. It is important to be in a well-lit place with minimal interference from external noises such as cars honking, dogs barking, and people talking. Eliminate all distractions such as TVs, mobile phones, and people walking around the room.
Be mindful of your appearance. There is no need to wear your best clothes, but avoid appearing in pajamas or having messy hair and a sleepy expression. Keep the same professional attitude you would have in a face-to-face interview.
Check your connection. Before the interview, it is vital to test your internet connection. Try to connect the internet cable from your computer directly to the router. 
Competency-Based Interviews
A competency-based interview, also known as a behavioral interview, is the most common type of employee evaluation. During this type of interview, recruiters may ask candidates to describe real-life situations that they have been through. Do not hesitate to share how you behaved – honesty is highly valued.
Preparing for this type of interview requires the candidate to remain calm because there is no established standard of questions in this modality. There may be questions about situations that you have not faced yet. It is important to use critical thinking and prior experiences to answer how you would act in the presented case. It's essential to structure your answers well, be honest, and avoid clichés to succeed in a competency-based interview. 
How Should I Behave in a Job Interview?
This is one of the most frequently asked questions candidates have after filling out their resumes. There are no secrets. The proper behavior of an interview candidate is based on honesty and tranquillity. Here are some additional tips:
Choose the right clothes. Remember that your appearance says a lot about you. Besides, you are facing a significant opportunity for your professional life, so you should demonstrate attentiveness towards your looks. Take into account the profile of the company and the position. Many newer companies have adopted a "no dress code" culture. Others, on the other hand, require more formal clothing. 
However, there is no need for exaggerated formality. Use common sense – it goes without saying you should avoid shorts, caps, and flip-flops. 
Be right on time. Check the address before the interview and determine the best route to get there. Consider leaving at least 15-20 minutes earlier. If you encounter a problem on the way (traffic, car failure), contact the recruiting team and inform them of the situation. For this reason, it is important to have the company's phone number. Remember that punctuality also applies to online interviews.
Mind your body language. The way you conduct yourself shows whether you are relaxed and prepared for the interview. Try to maintain a good posture, face the interviewer, and actively listen to them. Do not exaggerate your movements and speak the same way you would to a friend.
Practice and know what to say. Knowing what to say in an interview is essential. The day before, check your posture and practice your communication in front of a mirror. You should be able to answer any questions in a straightforward way without fancy words to make your delivery more beautiful. 
Identify the recruiter's approach. If possible, try to find out the recruiter's approach before the interview to be better prepared to answer their questions. You can find information on this by looking up the company's characteristics. Current businesses are looking for employees who fit into their culture – this is called "a cultural fit." For this reason, it is worth it to find out the mission, vision, and values of the company. 
How to Succeed in a Job Interview
A candidate must be prepared for the job interview without leaving anything to chance. Take a look at these tips to succeed during a job interview:
Self-awareness is necessary. Being aware of your qualities and goals is one of the most important aspects of anyone who wants to succeed in an interview. Identify what your best quality is. Do you know how to work in a team? Then highlight it. 
Strengths and weaknesses are a big part of the interview process. Some recruiters question the candidate's strengths and weaknesses to assess their self-knowledge. Avoid highlighting clichéd strengths, answer honestly, evaluate and expose the qualities you are proud of and believe can help you in the workspace. As for the weaknesses, again, avoid the clichés – think about what difficulties you have had in the past and the characteristics you would like to develop.
Use the STAR method. It consists of a structure that allows you to mention your story and achievements briefly. STAR is an acronym for situation, task, action, and result. By following this method, you will be able to demonstrate your main competencies adequately. 
Give examples of your actions. Besides good technical knowledge, recruiters want to know the candidate's behavioral profile in an interview. So, when using the STAR method, take the opportunity to highlight the characteristics of your behavior. Emphasize whether you are a good team player or have a leadership profile. 
Honesty is key. Once again, be honest. There will be no reason to lie if you do your homework and know the company and the position. If you give false information, you may stutter, appear insecure, and the recruiter may notice it.
Ask questions at the end. In certain situations, recruiters ask candidates if they have any questions at the end of an interview.  If that's the case, take the opportunity to show interest through relevant questions. This can make you stand out from the other candidates. An example of a good question is "How do you define company culture?"
Most Common Job Interview Questions
Some recruiters have a well-known set of questions. Learning what they are will make it easier for you not to be surprised and know how to behave in a job interview. 
It is crucial to know some of these questions to improve your responses and improvisation skills. Research what recruiters usually ask in interviews for the position you are applying for. Here are some examples:
"Tell me about yourself." A classic question. It's usually the interviewer's first move. If you answer this question well, you are very likely to capture the recruiter's attention from the beginning. Self-knowledge is your saving grace to answer this question well. So before the interview, take a piece of paper, make a line of your life, and list your major achievements. This will also help answer questions about weaknesses and strengths.
"Where do you see yourself in 10 years?" This is a question aimed to find out if the candidate intends to evolve in the position within the company and see if they have a vision for the future and a career plan. To answer it, emphasize the areas and skills you expect to obtain and what growth you want to see. That is why knowing the company beforehand is necessary.
"Why should we hire you?" or "why shouldn't we hire you?". Such questions require emotional intelligence. They allow the recruiter to recognize characteristics such as honesty and modesty. After all, when answering why they should NOT hire you, you will have to highlight your weaknesses.
Tips for a Job Interview
In addition to everything we've already discussed, here are some more basic tips:
Be nice.
Fit into the recruiter's approach. The person can be humorous or serious.
Maintain eye contact.
Don't badmouth the company you have worked for previously or mention any confidential data. 
Eat properly and sleep well before the interview.
The Job Interview Is an Important Step in Your Professional Journey
Knowing how to behave in a job interview defines several aspects of your profile and skills. Thus, pay attention to the hints to be prepared for the job interview. 

If you're ready to give a boost to your career, have a look at the open positions we are currently hiring for.