Friday September 29, 2023
Hostinger Becomes a Golden Partner of the Awwwards Conference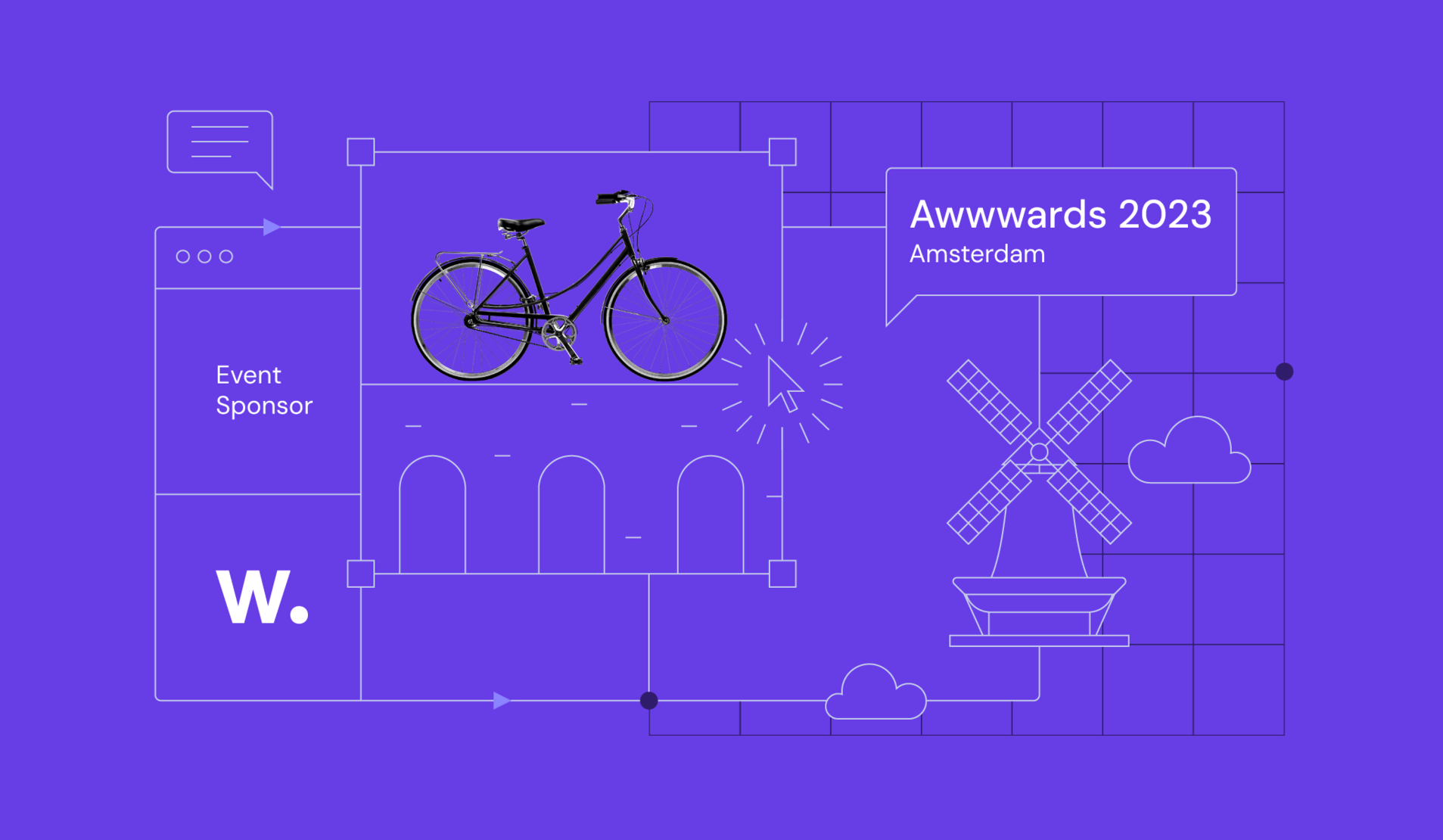 Hostinger is joining the 17th edition of the Awwwards Digital Thinkers Conference as the main sponsor to foster connections in the digital creative community. This prestigious event, known for celebrating innovation in web design, will take place in Amsterdam from 11 to 13 October.
The Awwwards Conference showcases the latest trends, technologies, and design inspirations, making it a hotspot for anyone passionate about the digital world. This event attracts agencies, influencers, and leading web design and development professionals, enabling them to connect, build business relationships, discover trends, and push the boundaries of what's possible on the web.
Learning and Building Connections
The Awwwards Conference has been running for 17 years, gathering around 950 attendees from 45 countries annually. This year, the event program includes over 24 speakers and 13 talks, covering topics from UX design and creative coding to machine learning and research. In addition to presentations from industry pros, there will be three workshops.
"Beyond being a design-focused event, it's a meeting ground for a vibrant community of individuals and organizations actively shaping the digital landscape. Global tech companies participating in the Awwwards conference have an opportunity to showcase how technology seamlessly integrates with exceptional design to craft remarkable user experiences", explains Daniel Perez Pinazo, the CEO at Awwwards.
Three days at the Awwwards Conference will provide us a platform to share and gain new knowledge. As the tech industry drives innovation and sets trends, participating in this event will give us valuable insights into the latest trends, emerging technologies, and best practices, which will help us stay at the forefront of the industry.
As conference attendees are active users, professionals, and decision-makers deeply engaged with the tech industry, we will be able to demonstrate our capabilities and products, like Hostinger Website Builder or Pro Panel, to a global audience.
Our Contribution to the Awwwards Conference
Hostinger is participating in the Awwwards conference as a Gold sponsor this year. Sixteen of our colleagues from various teams will be on-site, giving you a closer look at our projects and the innovation that drives us. They will be ready to connect with fellow professionals and discuss potential collaborations and partnerships. Be sure to visit our booth and strike up a conversation.
Radvilė Jankevičienė, our Head of Creative Production, will deliver a speech on the In-House Way of Managing Brand Distinctiveness and Advertising Production. 2000 Assets at a Time. She will share how our in-house design team works with the distinctive brand image and advertising performance. All the presented principles and experience can be fully applied to the day-to-day work of agencies and freelancers.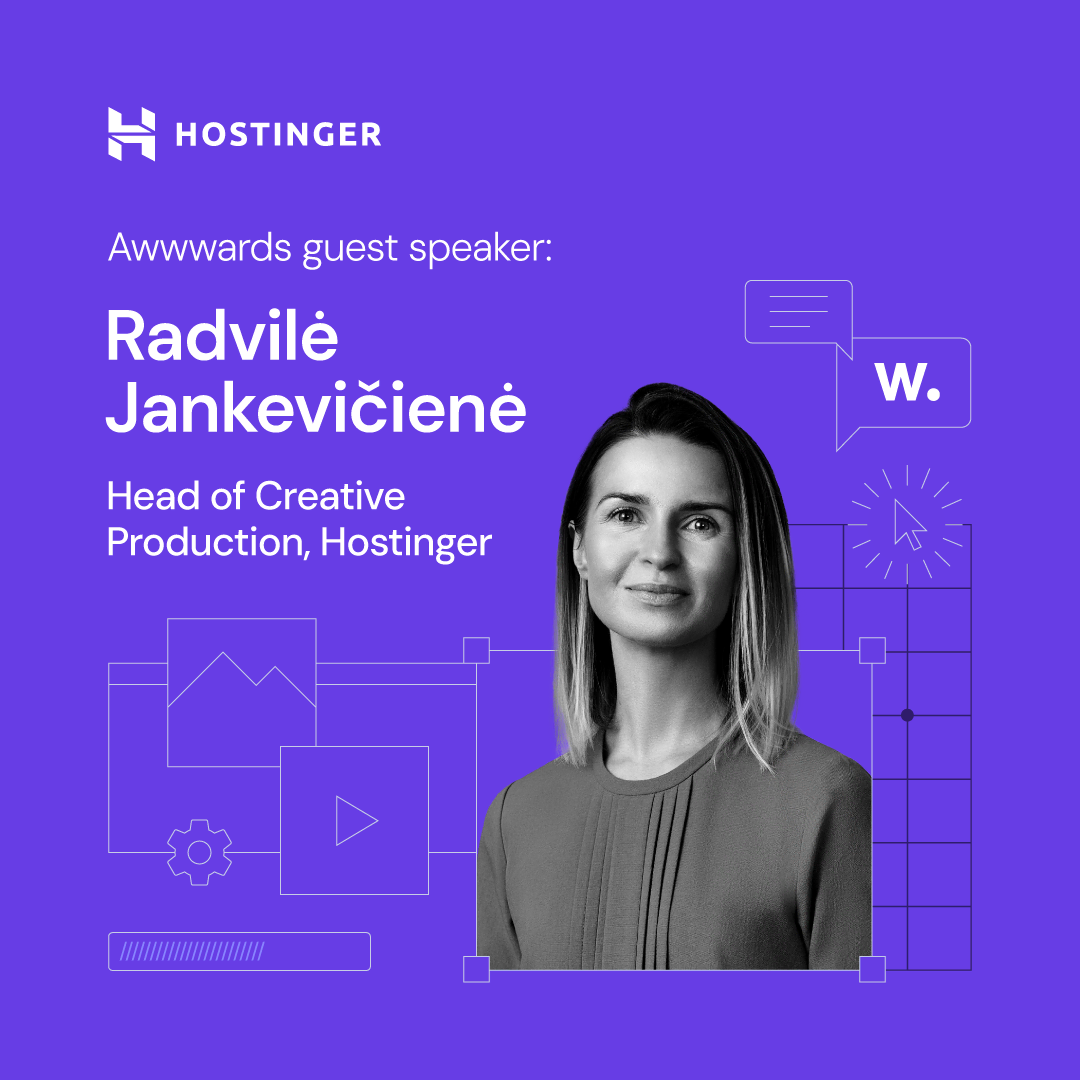 "The uniqueness of the Hostinger brand in the international web hosting provider industry is good design. To ensure its consistency, we have created a Brandbook, with the latest version to be launched very soon. Everything our customers read or see about the company is built with our internal resources so consumers anywhere in the world have the same experience with Hostinger. I am convinced that a strong brand image is the most sustainable long-term marketing investment", shares Radvilė Jankevičienė.
See You There
Mark your calendars and join Hostinger at the 17th Awwwards Conference, the hub of digital creativity and innovation. We are eager to engage with the vibrant digital community, showcase our work, and draw inspiration from the industry's best.
Stay tuned for more updates as we prepare for this exciting event, and we look forward to seeing you there!