Hostinger 2017 Review – A Record Year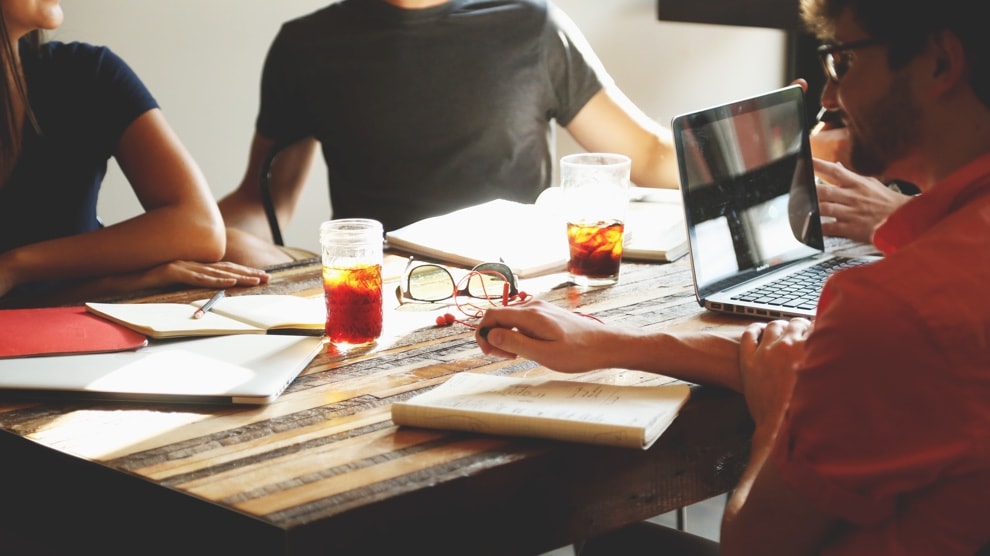 Last year we had our best year as a company which is why we have prepared this Hostinger 2017 review. In 2017, we kept our position as the world's most affordable web hosting service provider. We made our business operations more efficient by introducing a highly streamlined and effective OKR and bi-weekly sprint evaluation system. We also adopted a method from the Montessori education system for our 360-degree peer reviews.
Moreover, we took a big step forward in terms of how we innovate. We bootstrapped the revolutionary BitDegree project, reached 100/100 on Google PageSpeed Insights, and moved even further towards full stack automation.
Finally, 2017 was the year in which Hostinger grew. And we grew tremendously. Compared to 2016, we doubled our revenue, the number of newly acquired users, and the total headcount at the company.
You may think that after such a record year we will be taking things easier in 2018. But we absolutely won't be. We are working tirelessly to remain unbeaten at offering you the most affordable web hosting solutions in the world and are planning to improve even further on our record-breaking 2017.
How will we do that?
We can't tell you everything. That said, below is a sneak peek of what to expect from Hostinger in 2018. We believe the key to our success will involve constant improvements to our products and our employees.
Improvements to Our Range of Products
Improved infrastructure – we are planning a huge overhaul of all of our hardware and software. This will include the introduction of new features on all Hostinger products, meaning you will be able to succeed online even faster.
Improved CMS compatibility – we are working towards improving the performance of Hostinger products with all major content management systems. WordPress will still remain our main focus.
Improved VPS services – our virtual private servers will still be priced the lowest in the world. After listening to your feedback, we will focus on improving the performance of our hardware and making upgrades from shared web hosting plans to VPS as seamless as possible. Expect our VPS to run even more smoothly in 2018.
Improvements Amongst Our Employees
The biggest internal change we made in 2017 was the introduction of the Montessori education-based peer reviews. Instead of having time-consuming, chore-like face-to-face appraisals, all Hostinger employees now review each other as a way of self-improvement. In terms of customer support, this method of self-critique has led to us creating an ever-improving customer support team. Our employee productivity has improved, and the quality of our UP support is growing rapidly. We have no plans to stop this rate of development in 2018.
Improvements to Our Levels of Customer Support
Following a successful Black Friday in 2017, we noticed that we needed to improve our response time to customer requests. In 2018, we are aiming to make a breakthrough in our customer service department. We have already started this by implementing peer-to-peer feedback and recruiting Grade-A talent from around the world. We hope that this will dramatically raise our standards of customer service and we'll see a major drop in our response times. After all, quicker responses mean happier, loyal customers!
Improvements to Be Even More Customer Friendly
Our custom-built control panel will allow us to react quicker than ever to your – our customers' – needs.

We pledge to listen to what you want and will ask you to vote for the most needed features on all Hostinger services. We will then implement them based on their popularity.

We will do as much as we possibly can to help you focus on bringing your online projects to life and making them shine. We want to spend more time helping you succeed and less time on fixing hosting provider-related problems.  
To keep you updated with how our plans are going, we will be writing a monthly round-up of our activities on this blog. Be sure to stay up-to-date with our journey because we're sure it will be exciting. We want you to be part of it every step of the way!
In the meantime, do not hesitate to tell us what you enjoyed most about using Hostinger services in 2017. where you think we can improve this year, and what you would like to see us introduce. We'll be sure to listen and take your feedback into account.