Tuesday December 13, 2022
How Hostinger Helps Ethereal Corporate Network Empower Over 10,000 Students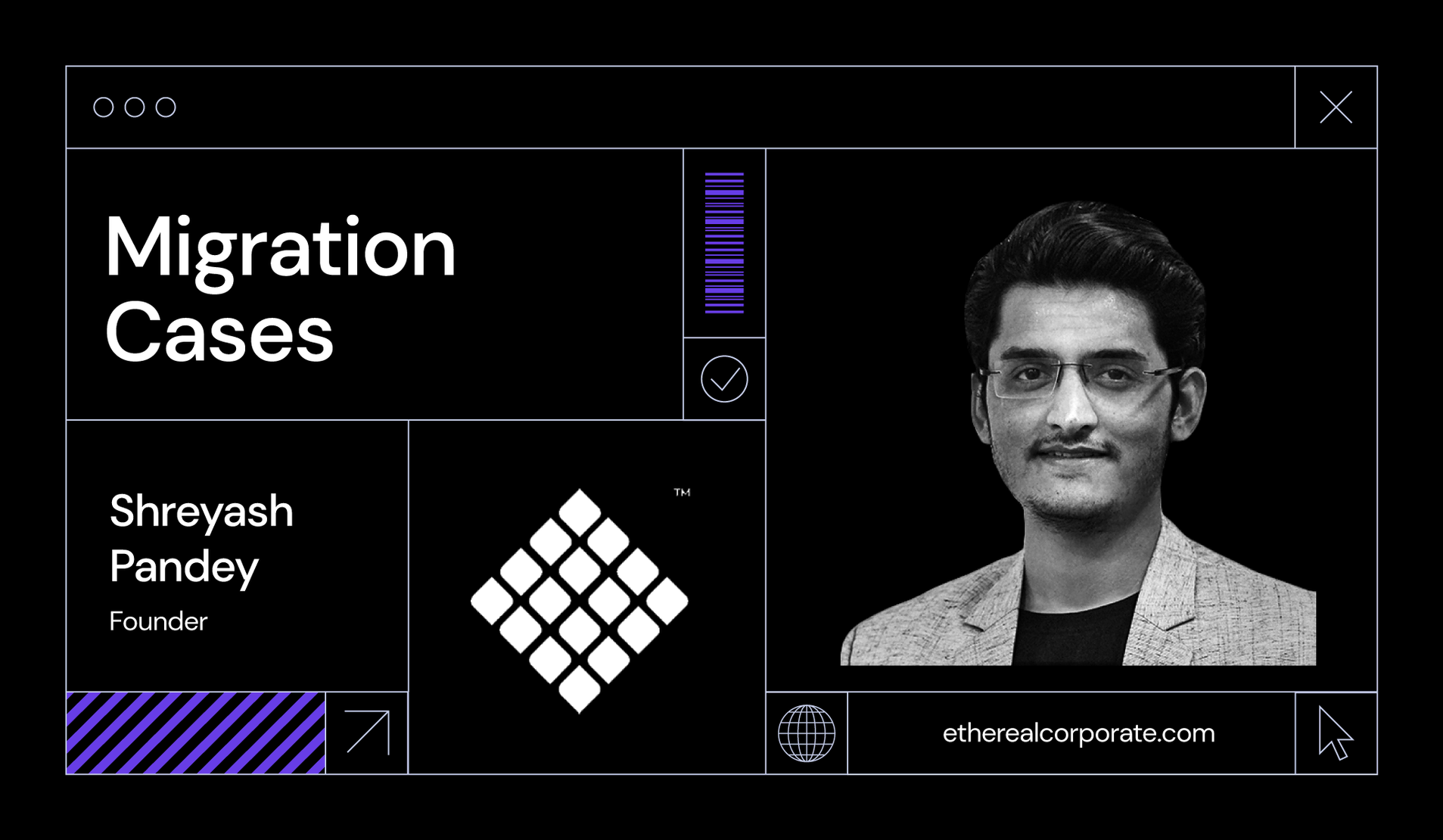 Speed and an intuitive interface were two key elements missing from Shreyash's previous hosting provider. As the CEO of a digital services company, he needed a partner to help him deliver exceptional service to his clients. Find out how migrating to Hostinger has helped him achieve exactly that. 
Background
Shreyash Pandey is the co-founder and CEO of Ethereal Corporate Network, an India-based IT services company. Founded in 2016, his team offers a wide range of digital solutions – from developing and designing websites to building mobile apps.
Besides helping businesses establish their online presence, Ethereal Corporate Network has launched EduPlus+, a platform that lets teachers and tutors create their own eLearning mobile app.
Challenges
When looking for the right hosting provider for Ethereal Corporate Network, Shreyash kept several deciding factors in mind.
Speed was one of them, as he needed a web host that could make his processes faster. "With other web hosts, the response time was quite slow. As a result, uploading and downloading website files from the server was taking a lot of time," he said.
Any slowdown in the business workflow can potentially damage the company's relationship with its clients – and, naturally, its bottom line.
Furthermore, it was important for Shreyash to host EduPlus+ on a VPS. With thousands of students and teachers on the platform, he needed reliable hosting that could handle a large amount of data and high traffic.
Ease of use was another essential factor. Shreyash has tried several different web hosts throughout the years, but he found most of them difficult to navigate.
"I had a very poor control panel experience. When a client asked us to do an update, I had to go through several steps first. Log in, go to the dashboard, and then access cPanel – which consumes a lot of time, especially if multiple clients sent us requests."
To grow Ethereal Corporate Network, Shreyash needed a solution that could scale as fast as his clientele.
Solution
Thanks to a friendly recommendation, Shreyash decided to move Ethereal Corporate Network's website and all of his clients' sites to Hostinger's Cloud Hosting two years ago. He found the migration process to be quick and easy.
"With other hosting providers, I faced many problems during the migration process. For instance, the DNS record update could take a long time – around 24 to 48 hours. At Hostinger, it only took 10 to 30 minutes."
After the transfer, he noted how intuitive Hostinger's custom-built control panel was.
Furthermore, updating his clients' websites has become significantly faster.
"Around two years back, I only did website updates once a day because of how long the process took. After switching over to Hostinger, I can do updates anytime the client asks me to. I just log in, and there I am in hPanel. The whole thing only takes me five minutes."
Shreyash was also impressed by how simple it is to install an SSL certificate via hPanel.
"With Hostinger, enabling an SSL certificate is just a click away. In a few minutes, hPanel will inform me that SSL is implemented. At other hosting providers, there were more steps involved, such as copying the CSR from one place to another."
Unlimited free SSL certificates are available in all of Hostinger's hosting plans. No matter how many websites you have, you will have enough certificates to protect the connection between you and your visitors. They also get renewed automatically for your convenience.
Another feature he was impressed with is File Manager, which has been recently updated with more functionality and higher stability. "It's quite faster and easier compared to the previous one," Shreyash commented.
Shreyash migrated EduPlus+ to Hostinger's VPS 5, which comes with 6 GB of RAM, 6 TB of bandwidth, and 6 core vCPUs. He noted that with other providers, he could pay for the same price yet get fewer resources.
A year after the migration, the plan has proven powerful enough to host the educational product along with its large user base.
Hostinger's VPS hosting comes with an industry-leading tech stack to offer the best possible performance, including Intel Xeon processors, a 100 MB/second connection line, and NVMe SSD storage. You will also get full root access to configure the hosting environment to your exact needs.
Conclusion
We're proud to have helped Ethereal Corporate Network optimize its workflow and save more time with our hosting services. As a result, Shreyash and his team can deliver faster service to their clients.
We're excited to see the future growth of Ethereal Corporate Network and EduPlus+. No matter what the company needs, Hostinger will be happy to be there for them.