We asked WPBeginner's Syed Balkhi for his thoughts on the future of WordPress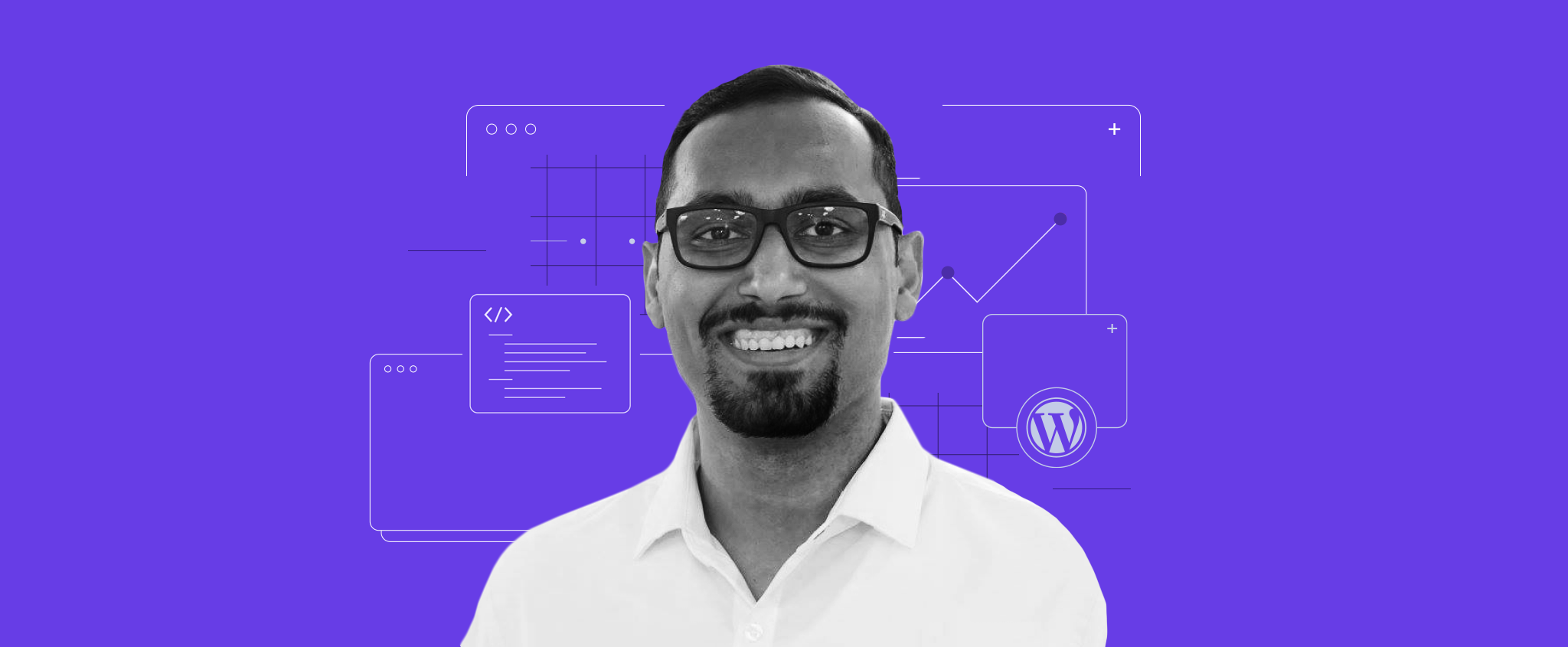 As founder of WPBeginner, Syed Balkhi has a guaranteed place in the history of WordPress. The largest free WordPress resource on the web, WPBeginner has proved extremely useful for beginners looking to kickstart their WordPress journey.
Since establishing WPBeginner, Syed has gone on to launch some of the most popular WordPress plugins. Over 19 million websites currently use Syed's software, which includes WPForms, a WordPress form builder, and OptinMonster.
Recognized as a top 100 entrepreneur by the United Nations before the age of 30, Syed's mission has stayed consistent over the years – he is focused on enabling small businesses to flourish online. It's this attitude that has guided his work at Awesome Motive, the parent company behind his portfolio of plugins and software.
Curious to get a low-down on Syed's story and keen to understand his motivations for doing what he does, we sat down with him to talk about WordPress and his thoughts on its future.
---
When comparing the beginning of WPBeginner to where it is now, what were some of the biggest lessons?
Nearly 13 years into running WPBeginner, I think the biggest lesson I've learned is the importance of consistency and staying true to the mission.
I built WPBeginner to help small businesses grow and compete with the big guys by writing helpful tutorials every day.
Fast forward 13 years and we're still writing helpful tutorials every day.
Consistency > Intensity.
What are your career highlights and proudest professional achievements to date?
My career is still going so it's hard to pick highlights right now, but one of my proudest professional achievements to date is seeing the impact of Awesome Motive and our products.
Over 19 million websites are using our software to earn billions of dollars each year.
It's surreal just to think about that.
You've been working with WordPress since 2006, what's the biggest thing that's changed about it?
WordPress has changed a ton over the last 16 years. Since I started using it, the admin interface has evolved numerous times, custom post types got added, featured images got added, menus got added, block editor got added, and that's just to name a few.
Each of those changes played a foundational role in getting us to where we are today, so it's hard to pick the biggest thing without overshadowing the hard work and contributions of amazing talented volunteers and developers.
What got you into designing and building WordPress plugins?
I wanted to build tools to help grow my own websites, and, since I think I'm the ultimate beginner, I wanted the experience to be user-friendly.
Other solutions in the market weren't fulfilling the needs because often they simply didn't understand the problems of a publisher/business owner. I felt plugins were being developed by developers for developers.
I wanted to change that. This is why we build plugins for users first.
What is the Awesome Motive product you're most proud of?
It's hard to pick a favorite because they're all really important in solving problems for users. If I had to pick the plugins that I'd install on every site that I build, it would be MonsterInsights, WPForms, AIOSEO, SeedProd and OptinMonster.
Looking to the future of WordPress
Where do you expect to see innovation in the WordPress plugin industry in the future?
I think there's going to be a steady shift towards providing better user experiences. Many existing plugins can substantially increase the number of downloads and sales you get by just improving how user-friendly (or as I call it beginner-friendly) they can make their features and workflows.
Do you expect to see web hosting companies developing their own website builders that are independent of WordPress?
Over the years, many web hosting companies have attempted to build independent website builders, but I believe that most users want flexibility. This is an area that WordPress really excels at and no other website builder even comes close.
The WordPress ecosystem is very large with over 59,000 free plugins, tens of thousands of themes, and a large network of agencies/web pros. It's really hard for any individual hosting company to compete against that successfully.
There's a reason why even other website builder platforms like Wix, Squarespace, and others are only seeing moderate growth.
I don't think it's wise for any hosting company to build independent website builders. Instead, it's better to offer seamless WordPress onboarding experiences without restricting the user's freedom.
In the long run, this will prove to be a winning strategy like it has for the last decade.
What are the challenges WordPress faces at the moment?
The biggest challenge facing WordPress is misinformation and uneducated opinions being shared in large publications. It's disappointing to see large publications have lowered their standards in favor of clickbait titles to attack WordPress security.
WordPress is essentially extremely secure. The open-source nature of WordPress allows the entire ecosystem to be more secure than any other closed platform.
More work needs to be done on highlighting this, so beginners don't get spooked by low-quality journalism on large tech news sites.
What do you think the future holds for WordPress?
I am very excited about the WordPress block editor and the direction it's going. The writing experience has improved a ton, and the block interface provides endless possibilities.
Over the long run, we will see everyone adopt the block interface, and it will play a big role in shaping the future of the web because it enables everyone to create a digital presence for their business without sacrificing the freedoms of privacy and flexibility.
Any recommendations for someone who wants to build a career or business around WordPress?
WordPress is a community project, so it's important to get involved in the community. The more you give, the more you will get back.
Be kind and always give others the benefit of the doubt when reading text responses online.
I definitely recommend reading the make.blogs on WordPress.org and participating in the .org forums / Slack.
What's your advice to new theme/plugin developers?
Always try to understand the problem that you're solving, and who you're solving it for. This will help you build better solutions for the end-user.
Remember, you can't build a solution for a problem that you don't understand.
---