How to Start an Online Boutique | Beginner Friendly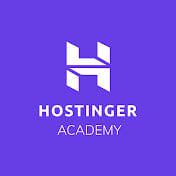 Subscribe For more educational videos!
Hostinger Academy
Subscribe
The sky-high overhead expenses of a brick-and-mortar business can make your dream of starting a boutique into a frustrating experience. Luckily, by opting for an online boutique, it's possible to get up and running quickly, all without having to spend a considerable amount of money upfront. That being said, developing an online business still requires a lot of hard work, patience, and relentless experiments with marketing strategies.
With the help of this video, you will be able to have your own online boutique in no more than 10 minutes.