Need Help With VPS? Hostinger's VPS AI Assistant to the Rescue!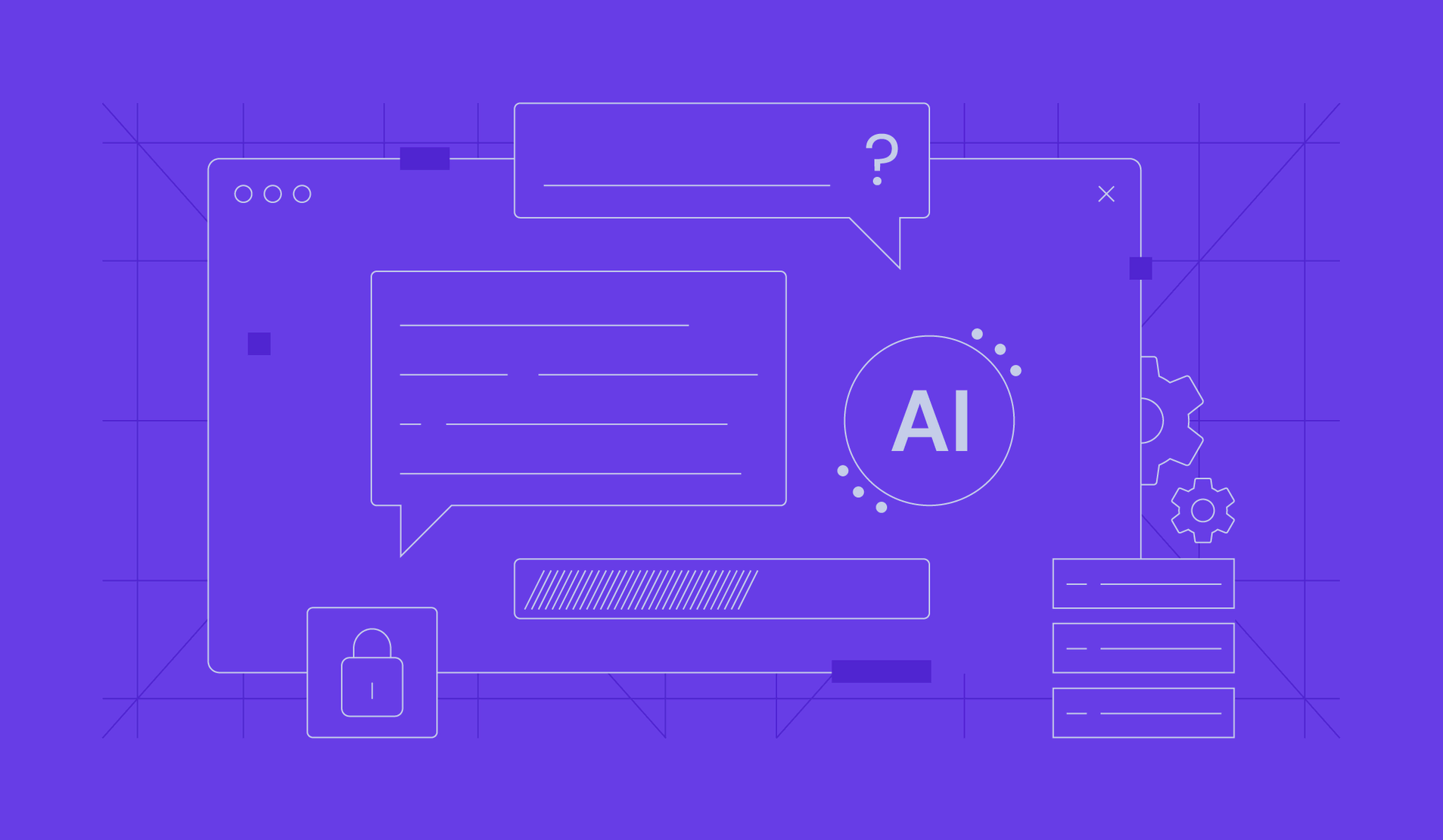 There are dozens, if not hundreds, of questions that might arise when using a virtual private server (VPS). Hostinger's VPS team has harnessed the power of Artificial intelligence (AI) to make our VPS platform experience as smooth as possible.
Ask and Receive Answers
Which operating system is the best for your VPS? How to set it up? How to solve an error you encounter in your VPS? How to create a WordPress website on VPS hosting? How to set up the best firewall rules for your VPS?
The list could go on and on. Unlike web or cloud hosting, VPS hosting is a bit more complicated. To fully utilize the advantages of VPS hosting, technical expertise is a must.
We strive to make everything easier – we provide a user-friendly dashboard that helps simplify server management and have an extensive list of tutorials for VPS clients. In addition, our Customer Success team is ready to answer any questions 24/7.
And now we are stepping up the game with our VPS AI Assistant. Instead of browsing through hundreds of FAQs and manuals and seeking help on internet forums, you can ask AI for help.
For example, the assistant can make a step-by-step guide on how to install certain services on your VPS and provide all the necessary commands – all you need to do is copy and paste the provided code. Or you can ask the AI Assistant for pointers and support with your VPS.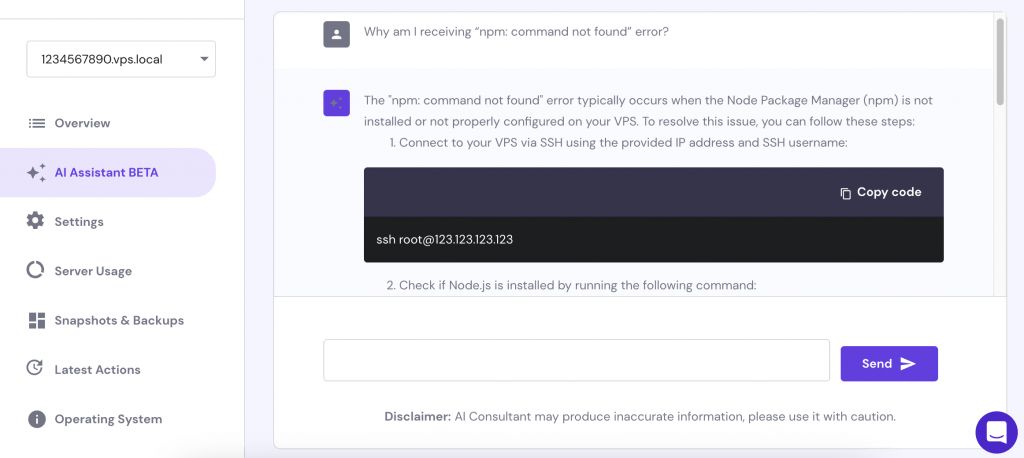 The VPS AI Assistant works best in English but also understands other languages.
Try the VPS AI Assistant for Free
Like many other awesome features from Hostinger, the AI Assistant is available for all our VPS customers for free. Using it is as easy as chatting with a friend, only this friend is an experienced VPS professional.
To try it out:
Log in to your account
Select the VPS dashboard
Choose your server
You will find the AI Assistant on the panel on the left
Enter your question, and the AI Assistant will provide you with the most accurate answer possible. 
The AI Assistant from Hostinger is currently being beta tested. You can also help its development by leaving your feedback directly from your Hostinger profile. We're grateful for any notes and comments you may have – so go ahead and try the VPS AI assistant out!