Wednesday December 14, 2022
Say Hello to Our Brand New VPS Data Center Location in Brazil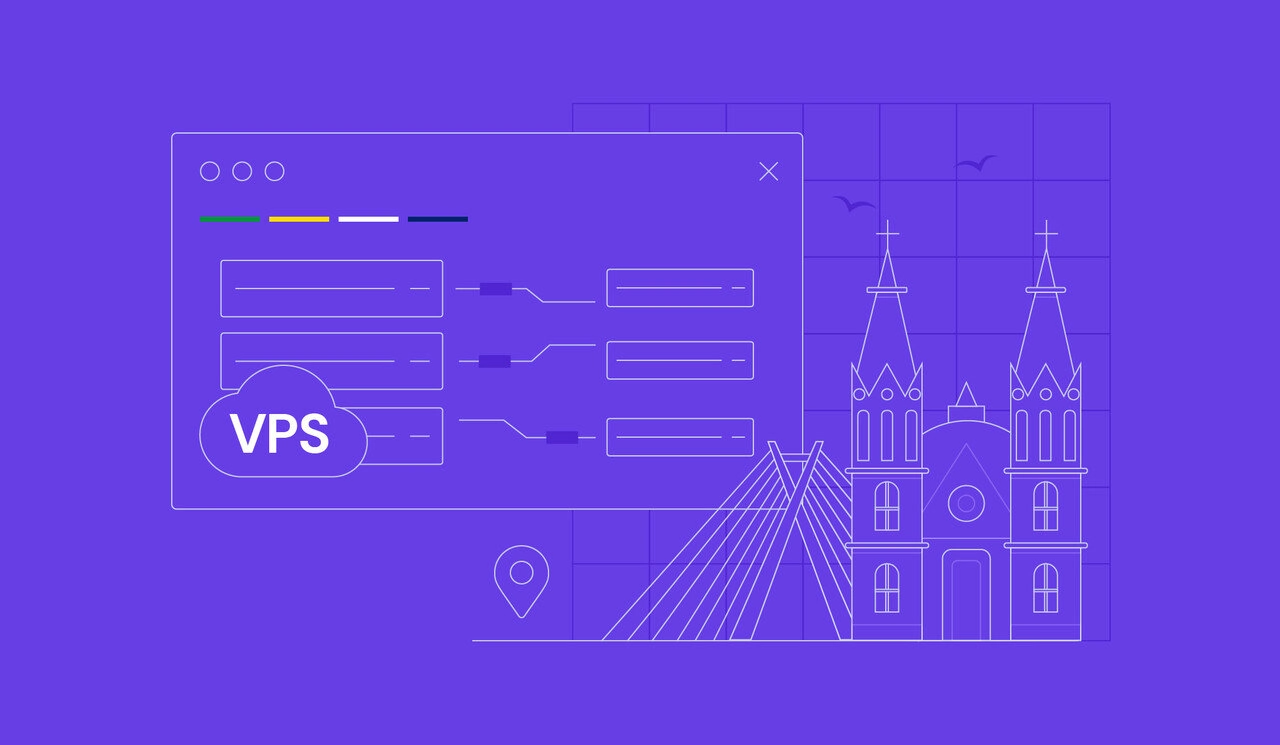 Is there anything worse than a slow website?
For many site owners, low latency is the main obstacle to delivering the best experience for their users.
For Hostinger VPS users in South America, this is no longer the case. You can now change your server location to the newly-launched data center in São Paulo, Brazil. Get up to three times faster-loading speeds and maximum uptime for your websites, applications, or any other projects hosted on a VPS.
Improving Performance for VPS Users in South America
In the past, South American VPS clients had no choice but to use US data centers as their server locations. While this resulted in good enough site performance, it wasn't the same as having a local data center nearby.
A speedy website ensures three things – better user experience, better SEO, and higher chances of converting visitors to customers. Establishing this data center is one of our efforts at helping our VPS customers in Brazil and nearby achieve those goals.
The shorter the distance between the server and the user, the faster it takes for the web content to get delivered. São Paulo is a prime choice for our server location as it is the largest financial, business, and tech industry hub in South America.
To see how well our new data center performs, we decided to test out the speed of a Brazil-based website that's hosted on a VPS using GTmetrix. 
On the US data center, the load time was 1.69 seconds.

After changing the server location to Brazil, the load time reduced by more than three times – at a whopping 445 milliseconds.

What Makes Our Brazilian VPS Data Center So Powerful?
Our new São Paulo tier-3 data center campus is over 43,000 square feet, offering 4 MegaWatts of total power. Every inch of that space is packed with 800 racks to deliver the ultimate server performance.
The data center is accessible by multiple telecom carriers rather than being operated by one internet service provider. When one link is down, servers can switch to another carrier to stay online.
For Hostinger's South American clients, that means more availability and faster speed, even at peak times.
The tier-3 Brazil data center links up another node in our global hosting network and is already fully integrated and functional. If you're a VPS client based in South America, you can switch to the new location today and see the difference in site performance.
Some of the technical hardware specifications on our Brazilian VPS data center include:
Special RAM sticks to support automatic ECC memory recovery.
Full-SSD drives to store user servers.
RAID10 technology to prevent outages during hard disk failures.
Intel® Xeon® processors to ensure the best VPS experience.
How to Choose the Brazilian VPS Data Center Location
Changing to the Brazilian server location is quick, easy, and free of charge. All you need to do is this:
Log in to your Hostinger account and click VPS on the top menu.
Select a VPS hosting account.
On the Overview page, navigate to the Location section and click the Edit icon.
Open the dropdown menu and choose Brazil.
Press Next to initiate the server location transfer.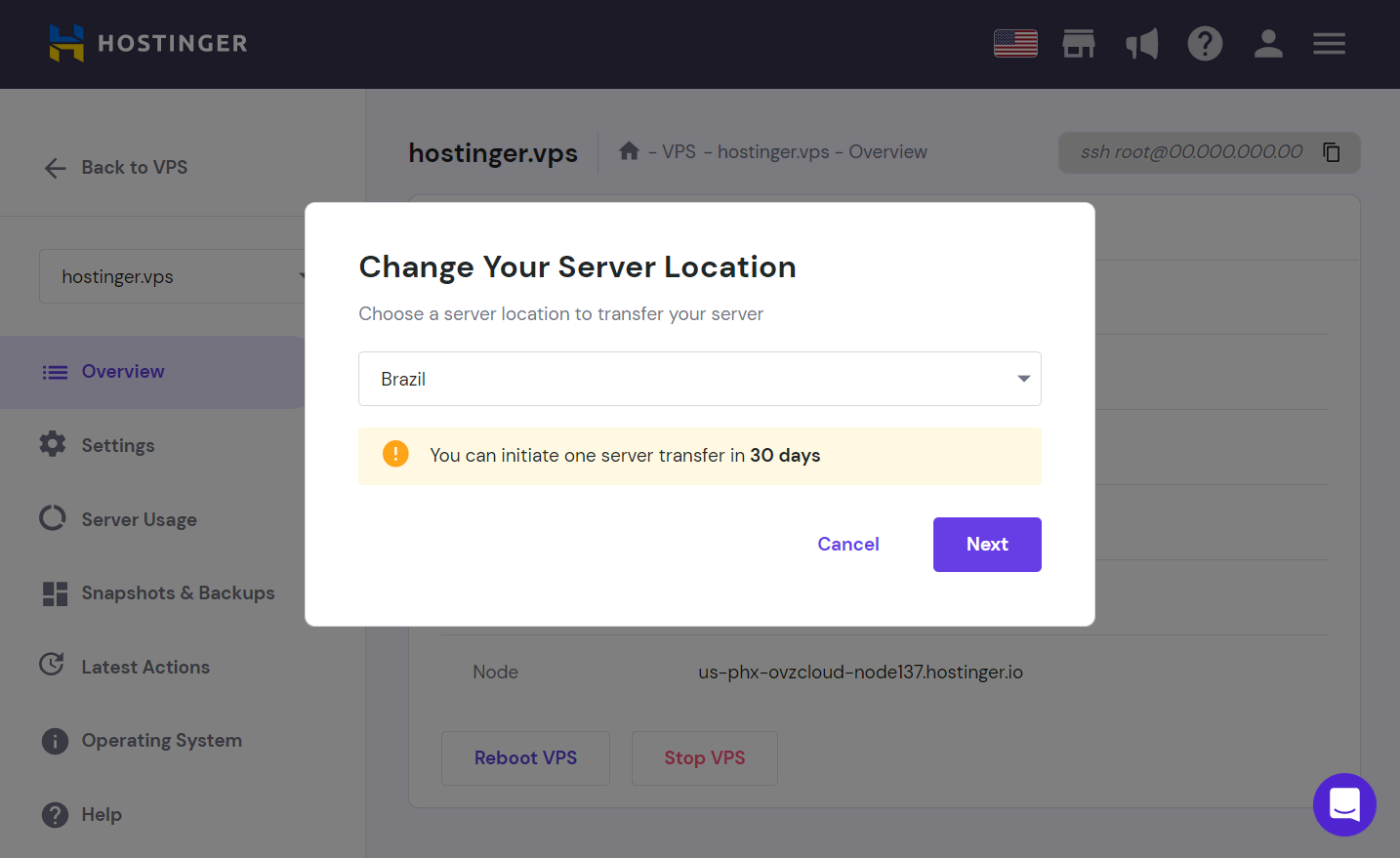 Important! Keep in mind that the IP address of your VPS will be replaced and all websites in the same account will now be migrated to the new data center. Additionally, avoid modifying your website as the changes won't be saved.
Choose a Data Center Near You to Speed Up Your Site
With this new addition, Hostinger now offers six VPS data center locations in total. Clients can also switch to a server in Lithuania, Singapore, the US, the UK, and the Netherlands.
Make sure your website is serving your target audience when it comes to loading speeds. With a local data center, you can reduce your site's bounce rate, increase conversions, and build a better connection with your customers.
Wherever your business takes you, Hostinger has got your back.