Ahmed Kabir Chaion: When Language, Diplomacy, and Tech Collide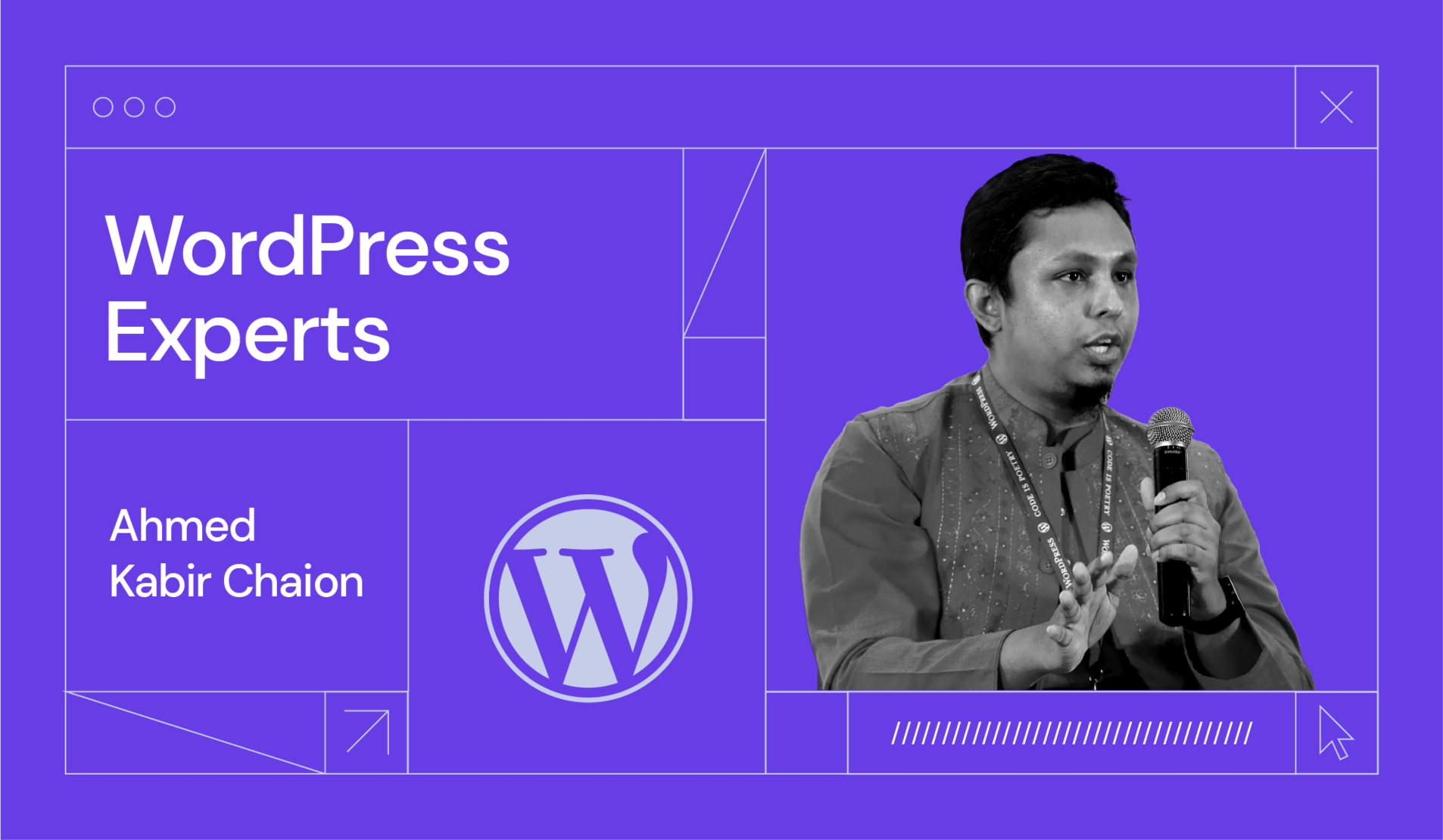 Starting with English Literature studies and then moving to information technology, WordPress contributor Ahmed Kabir Chaion is a true explorer. He has contributed to at least nine of the Make WordPress teams and is always looking for ways to assist further.
For instance, he mentors new contributors, both in release squads and for daily contributions. Ahmed also considers himself a 'no-code advocate' – he often gives talks targeted to non-technical users on navigating the WordPress platform.
Read on to see how Ahmed's drive to learn and passion for helping others has made him a noteworthy WordPress contributor.
From His First WordPress Website to First WordCamp
Ahmed's first interaction with WordPress was in 2009, during his university years in Australia. He had an assignment to build an eCommerce website using WordPress. While he found the CMS easy to use and had fun making the site, he didn't really think about taking this anywhere further.
Fast forward to 2019, Mainul Kabir Aion, Ahmed's younger brother, was the organizer of WordCamp Dhaka. Ahmed decided to attend the event just to see what it was like. It turned out he was so enthralled with his WordCamp experience that he promised himself that he would become part of the WordPress community.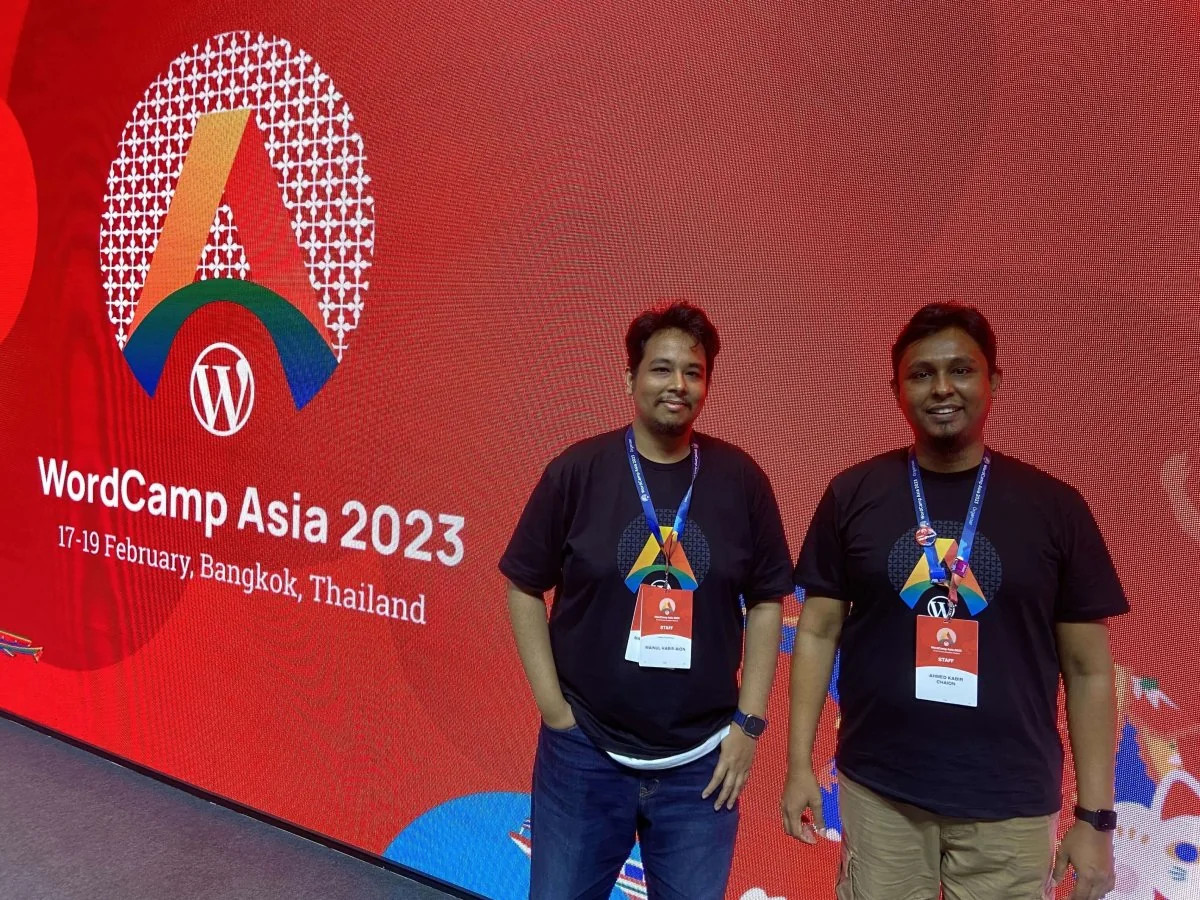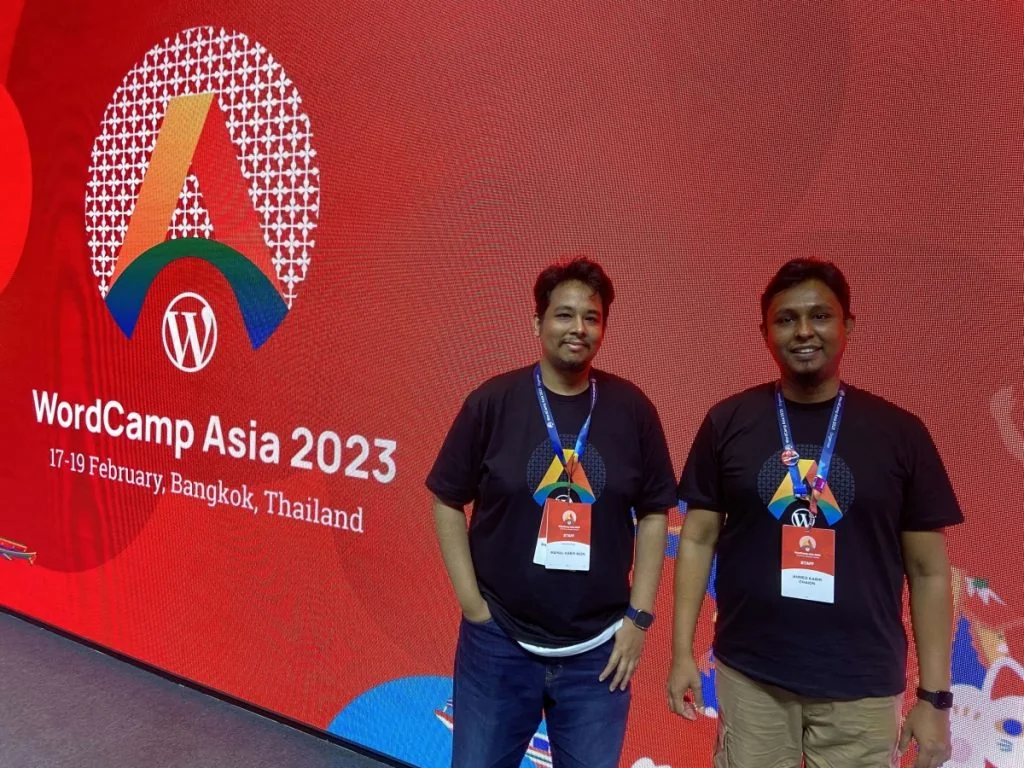 "I felt like the WordPress community is filled with like-minded people who are willing to help each other," says Ahmed.
Ahmed considered this second encounter with WordPress as his 'real first,' as this was the one that made him want to dive deep into the project and become a contributor.
"As a newcomer, when I asked a question, people would come in and answer. I thought they would ignore me, but they texted me directly and said, 'Hey, you're trying to do this? Then read this, do that.' I got specific instructions and assistance, which greatly helped," Ahmed elaborates on his experience.
"It's normal for anyone to feel stuck during a project's onboarding process. So it really matters to have people who communicate with you in a very empathic way. This can make or break a user sometimes."
An Explorer Contributor
When Ahmed first stepped into the WordPress contribution realm, he joined the Marketing team, as he was a marketing professional back then. He simply started getting involved in the team's tasks, such as sharing ideas and making documentation. The Marketing meeting was a Slack text-based meeting, so it was easy for him to catch up.
After a couple of months, Ahmed realized joining other teams was also possible, so he started exploring them. He then jumped to Design, Accessibility, Polyglots, Training Teams – the list goes on. He even became a Team Representative for the Design Team and is currently one of the Polyglots Team Reps.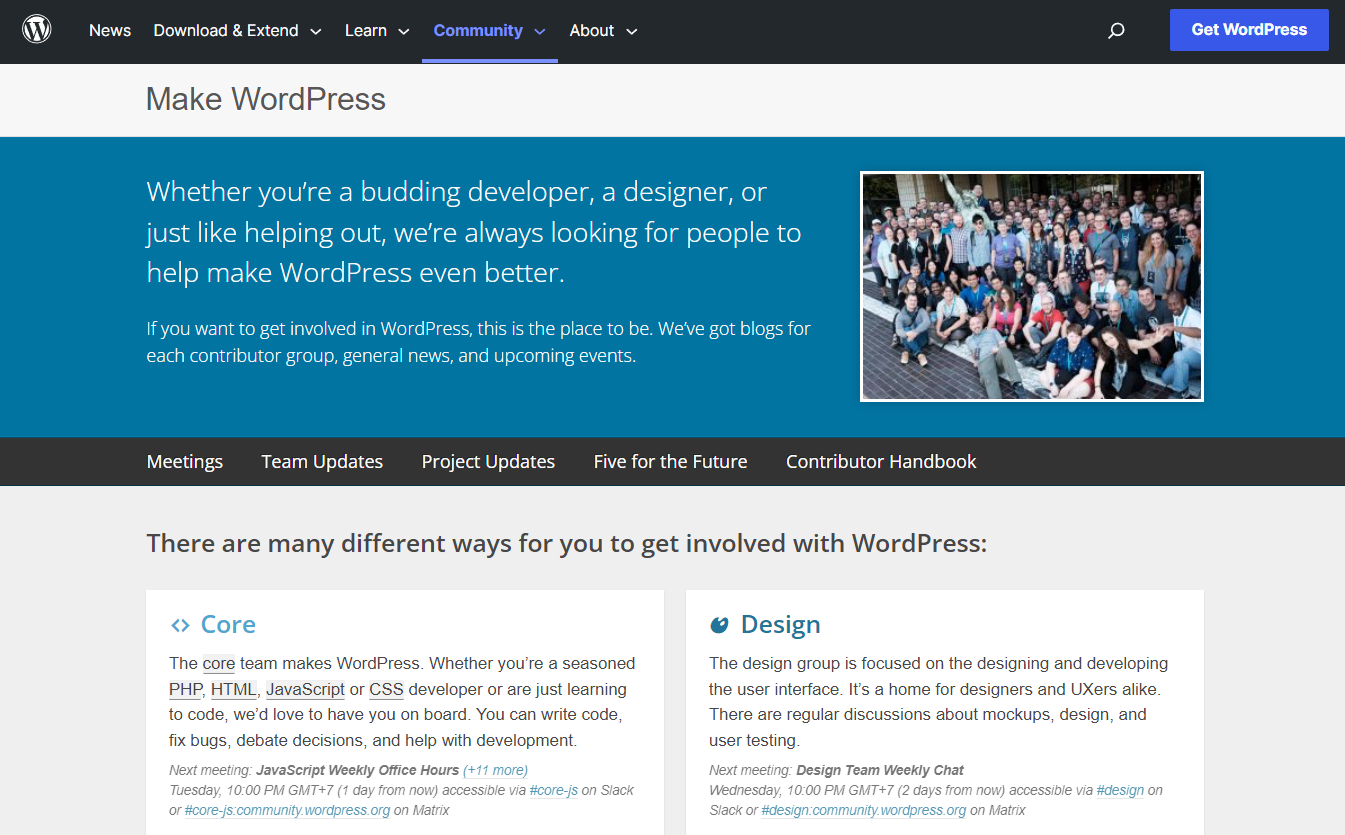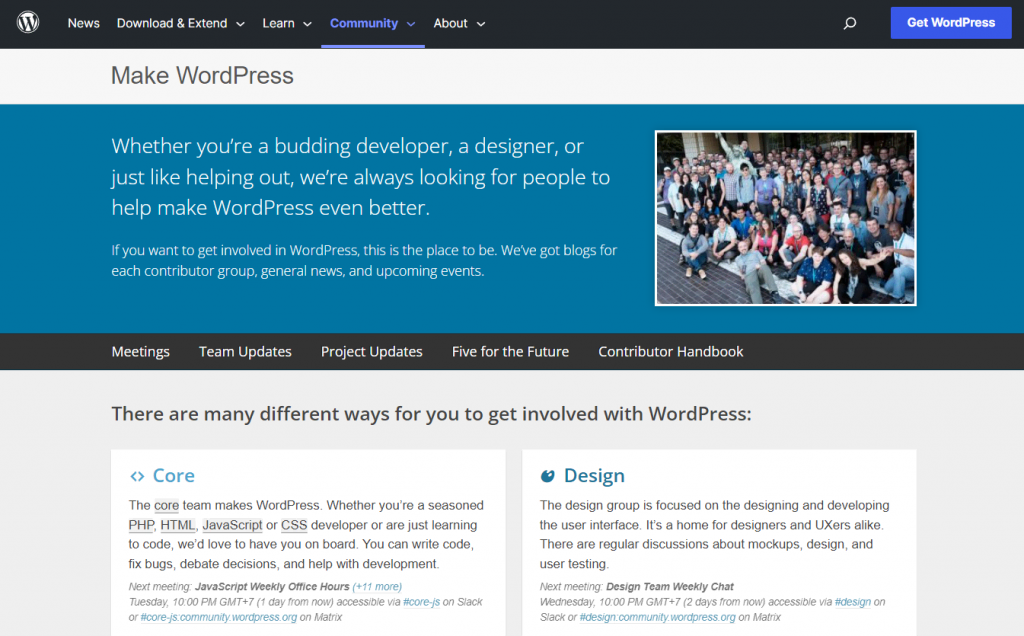 "If you're not sure which team you belong to, you should explore until you have the team you are comfortable contributing to. There's no harm in it," Ahmed says.
"I try to stay involved, because I believe I still haven't figured out where I suit better," Ahmed continues. Such a humble attitude can easily be found among WordPress community members, where everyone from various expertise levels are appreciated for learning any field of contribution they desire. Everyone is welcome to be a work-in-progress.
In joining the Training team that develops and maintains the Learn WordPress website, Ahmed's motivation is to create content that beginners can easily understand. "I want to create workshops, lesson plans, and tutorials in both English and my native language, Bengali," he explains.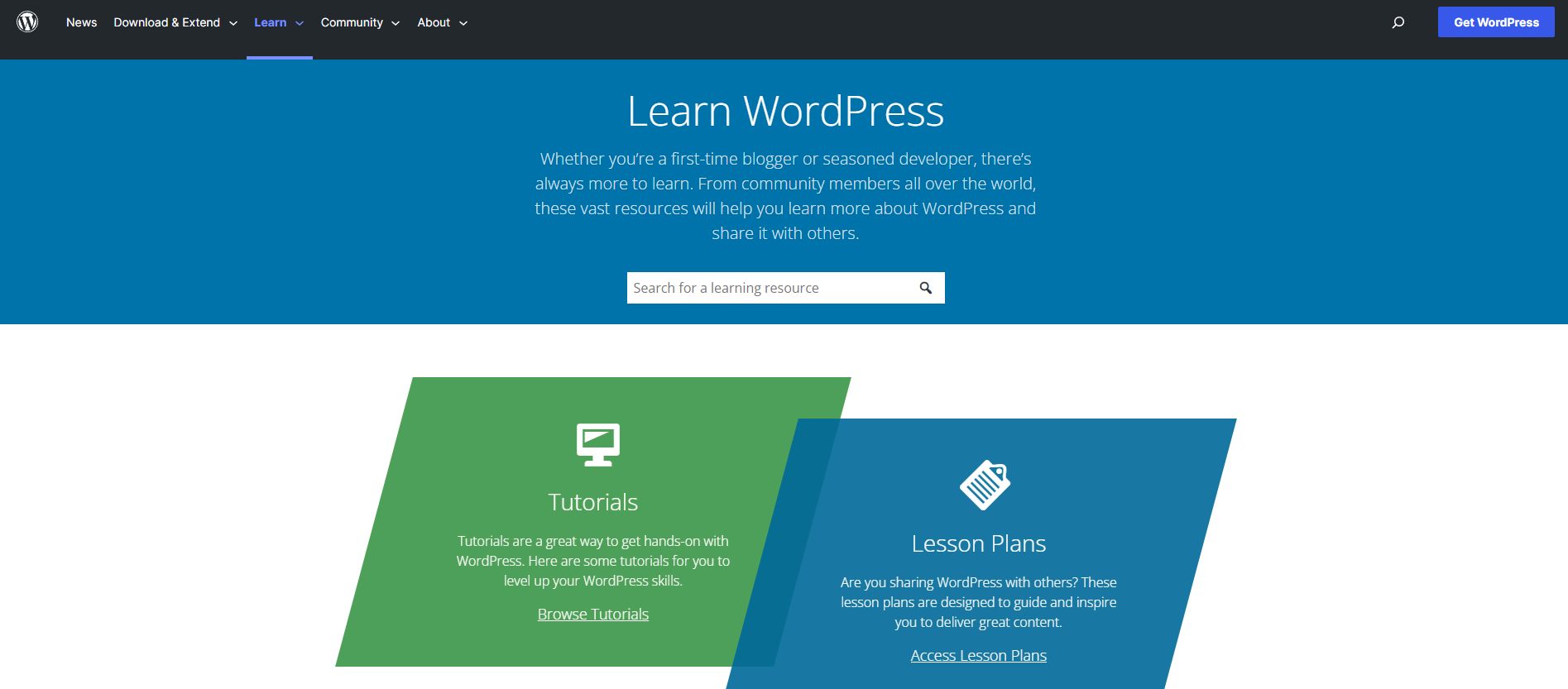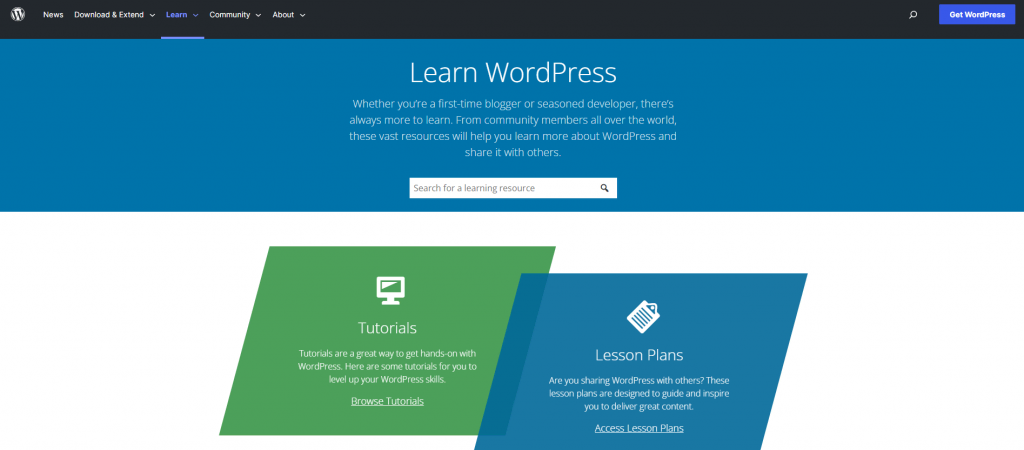 In the Training team, content creators can work together with subject matter experts to create learning materials, complementing each others' skills. It allows more people to have a knowledge-sharing experience, while still maintaining the reliability of the material.
Furthermore, Ahmed notably contributed to the Core team, where he was one of the squad leads for several WordPress releases – from WordPress 5.9 to 6.1. "I was one of the Core Triage Leads in WordPress 6.3. My role was to train other relatively newer co-leads in triaging for a WordPress release," Ahmed says.
He also helped articulate a triaging plan, as the team wanted as many days and different time zones as possible. "Some tickets need a longer time to solve, so we have to create a strategic decision to push them to the next release, which is WordPress 6.4."
And even though Ahmed's not officially part of the WordPress 6.4 release squad, he's ready to help if the next triage team needs any guidance in advancing the project. "The previous leads are available, they can just let us know. Emergencies can happen, and we got your back," he says.
To add to Ahmed's almost all-round contribution, he has also been organizing WordPress-related events, both online and offline. This includes WordPress Accessibility Day, WordCamp Asia 2023, and the upcoming WordCamp Asia 2024.
Taking the Technical Path as a No-Code Person
Speaking of Ahmed's contribution to the WordPress Core team, it's interesting how Ahmed, who considers himself a no-code person, can be involved in a team that mainly deals with code.
Ahmed's background is rooted in two fields – linguistics and technology. He studied English literature, network security, software development, and information technology. Even with such solid technical skills, Ahmed sees himself as a no-code person, as most of his professional life has been around marketing, business development, and community engagement.
After Ahmed started contributing to WordPress, he discovered he wanted to join a release squad someday. To do that, he realized he needed to have a certain level of expertise and experience. So he started to explore a little further from his comfort zone and joined the regular triage meeting in the Core Team.
"People would come up, and they would solve issues that are reported to the WordPress Core. When I attended those triage meetings, I struggled to understand what was exactly going on," Ahmed recalls his experience. "During the first months of joining the WordPress Core's Slack channel, I observed how people shared updates: they shared the ticket link and went through the details, and others would share their opinion on how to solve the issue."
Ahmed's observation made him realize that even though he's not a programmer, he understood those development updates. He used to work as a business analyst, so he was familiar with test reports and documentation. He asked himself, "I can understand it, but I'm not the right person to find the solution. So, what can I do to make a meaningful contribution here?"
He kept showing up to the triage meetings while slowly figuring out how his contribution could be most valuable. He read the meeting notes and the long list of chats that kept coming up in the Core channel, when he noticed that it was challenging to write a summary in the last minutes of the meeting. Whereas, the team needs a summary so those who would come back to check the ticket updates can build up from the existing information. And that's when Ahmed got the idea that he could write a better summary.
"Let's say, there's an issue that five people are trying to solve, and they're all from different parts of the world in various time zones. They are problem solvers, but they can be really focused on fixing that problem, and struggle to write the documentation quickly," says Ahmed. "I'm not a content writer, but I'm a proofreader. And I'm a language trainer. So I volunteered to write summaries for the tickets during triage meetings."
Ahmed then explains his process. "I would usually write a summary and show it to the developers. If they have some input, I would go to the ticket and update it." He's now a Core contributor for eight consecutive WordPress releases, just like what he aimed to do in the first place.
How Diplomacy and Linguistics Can Benefit Tech
Bangladesh is now one of the significantly growing forces in terms of tech talent – it's one of the leading sources of freelancers. "These days, many Bangladeshi have remote jobs, like myself. They work for multinational companies, but from the comfort of their homes. More fresh graduates want to get into the tech industry," says Ahmed.
The WordPress community in Bangladesh is also growing, with many students coming to local WordPress meetups. In addition, many people find their way to earn by doing work related to WordPress.
However, Ahmed noticed that communication could be a roadblock for non-English professionals. While English proficiency is not mandatory, mastering it can make the working and networking experience more enjoyable.
"Fresh graduates from many universities don't understand the importance of mastering English as a second language. They also struggle with anticipating the cultural differences in remote working environments," Ahmed explains. "I am a professional trainer for the IELTS, TOEFL, and PTE exams. I've been trying to blend this professional language proficiency with my WordPress skills to help my local community improve their communication skills and be more productive."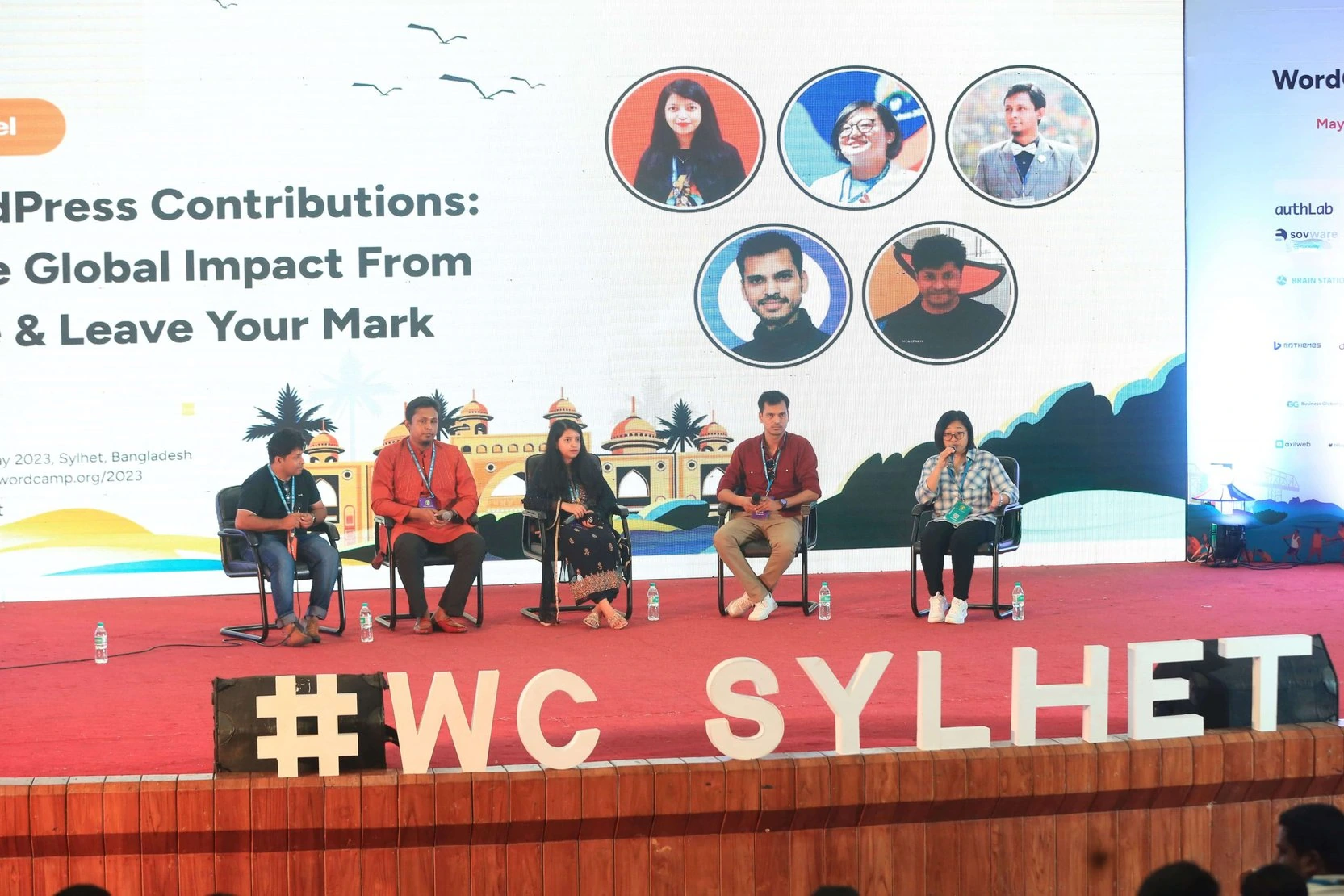 With his extensive Model United Nations experience, Ahmed is also a diplomacy mentor. He mentors and judges for diplomacy competitions. When Ahmed got invited as a dais member for a Model UN Conference at Dhaka University, it dawned on him that he could also teach the tech community around him the soft skills he assessed during that competition.
"Public speaking, negotiation, lobbying…These skills are all part of communication skills. This skill set will be very useful in multicultural settings," he says. Good communication skills also help in organizing a Meetup and WordCamps, and life in general.
Now, Ahmed also helps his mentees in perfecting their communication skills. It's amazing to see how Ahmed's past experiences in language and diplomacy all add up and fuel his current focus in tech.