How to Manage Your Files via SSH – Video Guide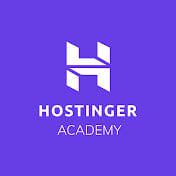 Subscribe For more educational videos!
Hostinger Academy
Subscribe
In this video tutorial, you will learn what SSH is and why it is an excellent solution for managing large files remotely over the internet.
Although it might seem daunting at first since you need to run SSH using commands and a terminal, this video tutorial will help you get started.
In this Hostinger Academy easy-to-follow video guide, we'll cover:
Why SSH is important.
How to access your files via SSH.
Extracting archived files via SSH.