What Is a WordPress Importer And How to Use It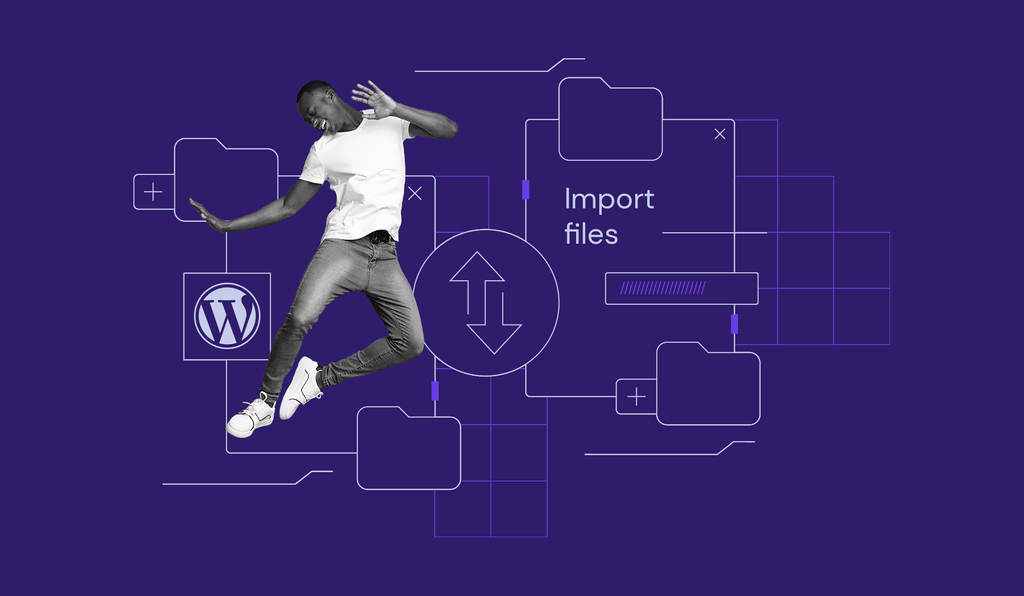 Have you ever needed to move content from one WordPress blog to another? At first glance, this might seem to be a chore to do. But in reality, you just need something called WordPress importer to do all the work for you.

What Is a WordPress Importer?
An importer is a WordPress tool used to migrate content from an already existing WordPress site to another. You can also use this tool to move a site from your localhost to an online server.
You can migrate different data with the WordPress importer. For example:
Posts, pages, and other custom post types
Comments
Custom fields and post meta
Categories, tags, and terms from custom taxonomies
Authors
We should also note that WordPress importer allows you to import from other blogging platforms. This will come in handy if you decide to change to WordPress because other platforms don't suit your purpose anymore.
How to Use a WordPress Importer
Now you know what a WordPress Importer is, but how do you use it? It's not as hard as you might think.
Instead of moving the data manually, you're using a tool to do it all for you. Neat, isn't it?
To help you understand our instructions better, we will refer to the old site you want to import the content from as Site A. The new home for your old content will be Site B.
Step 1: In Site A, Decide Which Content you Want to Move and Export the File
One great thing about using the integrated WordPress importer tool is that you can pick and choose which data to transfer. You can move the whole page, or individual pieces of content, pages, etc.
In your Site A's WordPress dashboard, go to Tools -> Export.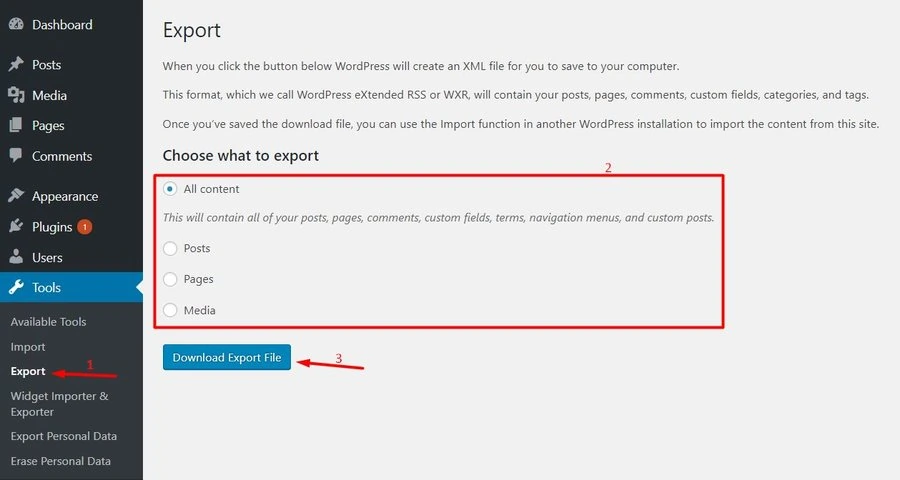 On this page, you can choose what to export. If you want to export everything, leave the "All content" checked.
However, if you only want to export some parts of your old content, here is how you choose what to move:

There are various options for you to choose from. For example, if you want to move posts, you can only export posts under a specific category, posts that were only written by a particular author, posts created under a specific date range, etc.
When you are happy with your choices, go ahead and click "Download Export File" and save the XML file to your computer.
This concludes what you need to do in Site A. To get to the next step, go to the WordPress dashboard of Site B.
Step 2: In Site B, Install the WordPress importer
To successfully import data from Site A, you must prepare the tool in Site B. Go to Tools -> Import on your dashboard to get to the import page.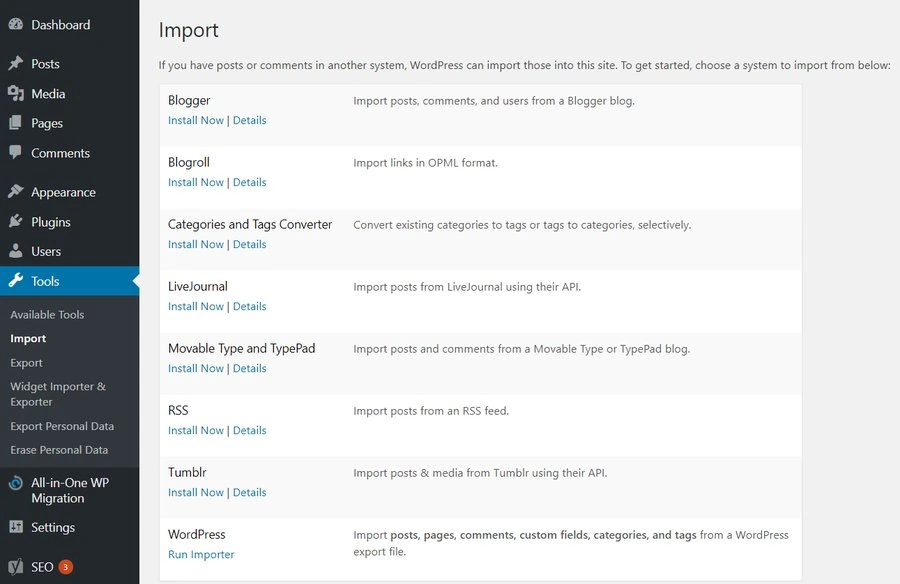 Click Install Now under WordPress if you haven't installed the WordPress importer. After installing, click Run Importer.
Pro Tip
The WordPress importer allows you to import from other blogging platforms as well.
Step 3: Import the Exported XML File

Find the exported XML file and upload it to your new site.
To do so, first, click on Choose file and pick the XML file that you saved earlier. Second, click on Upload file, click Import and wait for the process to finish.
The upload time may vary depending on the size of your file.
Pro Tip
If your exported XML file is bigger than 128 MB, refer to our other guide to learn how to increase the maximum file upload size in WordPress.
Step 4: Assign the Authors
Your new WordPress site may not have the same authors as the old one. That's why you need to assign them.

Then, click on Import Attachments if you want to download the image attachments.
Click submit when you're done and wait until the process ends. You will then be redirected to the following page.

Congratulations, you successfully imported your old content to a new home. However, this will only work for importing blog content. If you are looking to move things besides content, you may want to refer to third-party tools.
There are great tools to work with to make the transfer easy and stress-free.
WordPress Importer Plugins
As a bonus, we will include a list of WordPress importer plugins that go beyond importing content. Each plugin is different, and we suggest you look at each overview and find out what works best.
Widget Importer & Exporter (used to import and export widgets)
Export WordPress data to XML/CSV (allows you to edit WordPress data in Excel, drag-and-drop interface)
Ultimate CSV Importer (able to import images from external URLs)
Import users from CSV with meta (import users along with their meta data)
These plugins are useful for those looking for more advanced features in importing and exporting WordPress data. Some may seem intimidating at first, but once you get the hang of it, they will improve your workflow.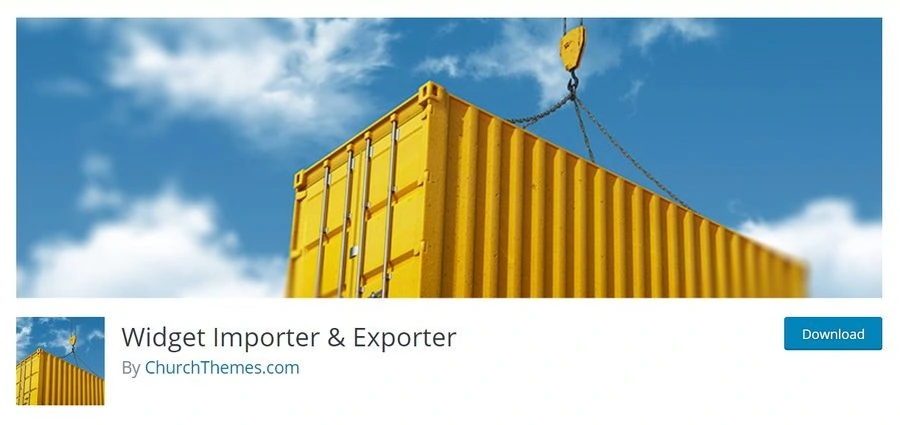 Don't fret over the integrated WordPress importer tool's inability to import and export widgets because this plugin will do the job for you.
Apart from creating an export file in JSON format instead of XML, the exporting and importing process is the same. Say goodbye to re-entering widgets manually!
This plugin is a must-have for some of you who love the idea of editing data with Excel.
Moreover, it allows you to export specific parts of your posts using a drag-and-drop interface. It simplifies the otherwise complicated process.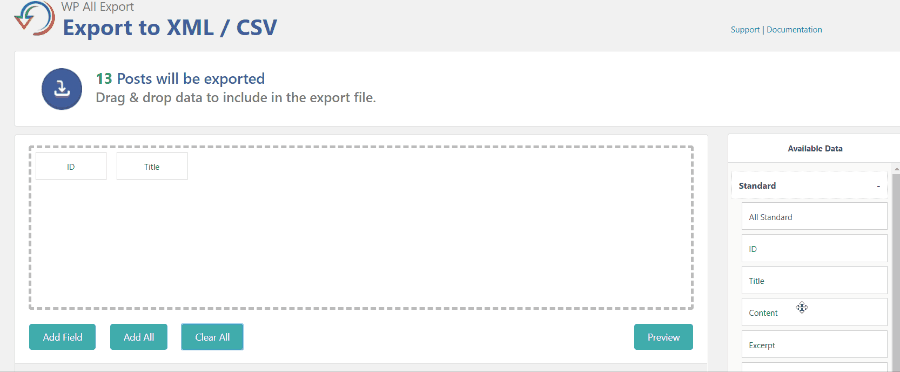 Even though you're not planning to move your content to another site, you can still use the freedom the plugin gives you in editing and rearranging your data.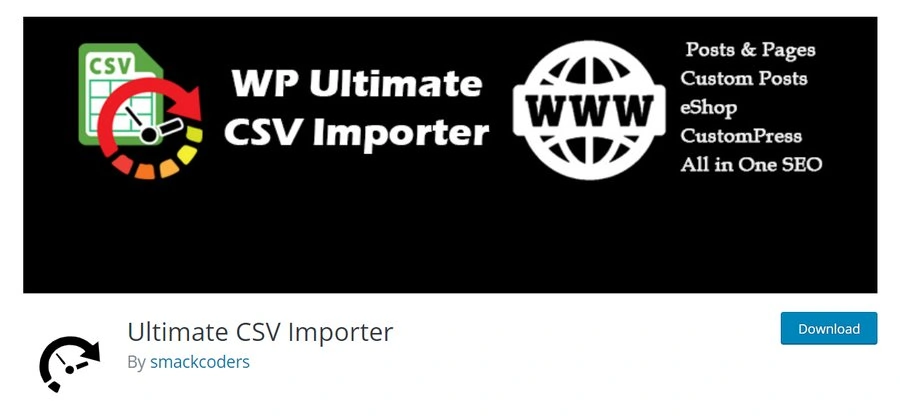 The Ultimate CSV Importer allows you to export data in a CSV format. Moreover, it has excellent features that will help you save time in managing import data.
You can directly import images from external URLs in the CSV files, which would be a real time-saver for bloggers with content full of large photos, videos, etc.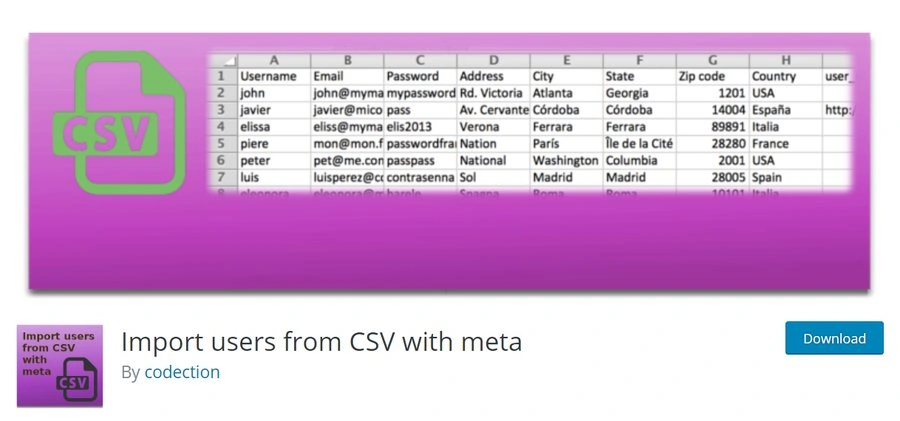 This CSV-importing plugin allows you to import users along with the user metadata easily. You may find this helpful if you're an owner of an online store with many registered customers.
This will enable you to change sites without having to re-enter your user database.
This plugin works the same as any other importer tool. You can export the user data to a CSV file and import it to your new site just in the blink of an eye.
Conclusion
Moving content from one site to another is a simple yet rewarding task.
The WordPress Importer tool saves you time when migrating data – it takes away all the unnecessary steps and makes the moving process easy and stress-free.