How to Check Your WordPress Error Log – Video Tutorial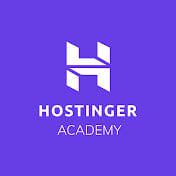 Subscribe For more educational videos!
Hostinger Academy
Subscribe
Checking your WordPress error log helps you troubleshoot issues and fix them right away. In this video tutorial, we explain how to check your WordPress error log in two simple steps:
Enable error logging. Find the wp-config.php file and locate this line: That's all, stop editing! Happy publishing. Make sure that the WP_DEBUG line says true and insert the required lines of code to enable error logging.
Find the error log file. Head to your wp-content directory and find the debug.log file. The file will have information on every error that the WordPress website may encounter.
Fixing WordPress website errors will be easier after identifying their causes. Watch this tutorial to learn step-by-step how to enable and check your WordPress error log.