How to Start a Minecraft Server – Easy Video Guide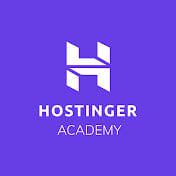 Subscribe For more educational videos!
Hostinger Academy
Subscribe
Minecraft is a great multiplayer online game. However, you need to set up a server first before you can build your online Minecraft community.
The process on how to start a Minecraft server is actually quite simple. Knowing how to configure the server properly will also help you customize and add more functionality to the game.
Here are just three simple steps to set up your Minecraft server:
Choose the right Minecraft hosting plan
Configure the server
Set up the game panel
Watch this video tutorial to learn the easy steps on how to start a Minecraft server and discover some extra tips to optimize your Minecraft world.