How to Create a Homepage in Your WordPress Website Using Elementor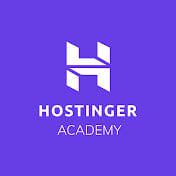 Subscribe For more educational videos!
Hostinger Academy
Subscribe
This tutorial will guide you through the steps needed to create a good-looking homepage for your website.
With Elementor, you can implement a larger selection of sections, buttons, and other visual design elements for your website's homepage. This guide will also help you improve your skills with utilizing Elementor and its elements.