Whether you're a business owner or a blogger, you need to set up a good marketing strategy to increase your brand awareness and increase your traffic. That's why you need social media – it plays an important role in marketing! But, how to properly make use of it? In this article, you'll learn all about social media marketing.
What Exactly is Social Media Marketing?
Basically, social media marketing is utilizing various social media networks to spread knowledge about your brand.
It's a continuous promotion that involves using quality copywriting and visual aids (images and videos) to reach a wider audience.
To top it all off, there are several reasons that make social media marketing a must for every business owner:
Social media acts as a platform to freely interact with potential customers, build trust and relationships
With the help of social media, you can quickly reach a wide audience
It's much more affordable than advertising on mainstream media such as fliers, billboards, or television.
Most social media networks integrate real-time reporting on how well your campaigns are doing – it's a great way to measure your marketing effectiveness
What Are Social Media Marketing Companies?
By now, most business owners are aware of the importance social media plays in marketing. Yet, many of them don't have the time or proper expertise to launch a proper campaign.
That's where social media marketing companies come in.
They offer all-in-one packages of social media marketing such as content creation, follower-building, post scheduling, and many more.
In short, their job is to maintain your brand's visibility and proper communication between your company and audience through social media.
So, how do you find the best social media marketing companies? To help you choose, we compiled a list of the top choices:
Aside from social media marketing, Thrive Agency also offers email list building, SEO (Search Engine Optimization), social media marketing, PPC (pay-per-click) ads management, and many more great services.
This social media marketing company knows that every brand has its own needs – and they're great at delivering suitable solutions.
What's more, Thrive Agency has a dedicated social media manager who's more than ready to give you well-calculated monthly reports and ROI (Return of Investment) monitoring.
As an advertising agency that specializes in PPC management, Disruptive Advertising will make sure to maximize the use of AdWords and Facebook Ads.
It's one of the most experienced online marketing agencies out there – their team has achieved over 2,500 AdWords and Facebook audits! Plus, they also offer site experience testing and analytics reporting.
Growing your social media presence is hard – and Social Media 55 is more than ready to lift that burden off your shoulders!
Tell them about your goals, and their experienced staff will arrange a strategy toward achieving it – reaching certain revenue, your target of social engagement, and so on.
What's more, they have tons of services to offer, such as Instagram engagement campaigns, email marketing, SEO, PPC management, and more.
Creating a Plan
If you wish to make use of social media to achieve your company's missions, you can't jump in blindly.
You need a good social media marketing strategy so that the resources you spend on it will hit the mark. Here are what you should consider.
Properly set your goals
Learn which metric(s) to track
Identify your target audience
Decide on what message you're trying to send across
If you still need further explanation, don't worry! We will overview each point to help plan your strategy right away.
1. Set The Goals Properly
First of all, knowing what goals you're trying to accomplish is vital to any social media marketing campaign.
There are many criteria to consider in creating a good plan. Using such goal setting strategies as the S.M.A.R.T technique will help you break it down. Here's how to do it.
Specific – "getting more popular" isn't a good goal. Technically, your popularity rises a tiny bit with every new follower.
To succeed, make specific goals such as "gain 2000 followers in January" or "post at least 3 videos each week", etc.
Measurable – after you have a specific goal, it'll be easier to measure. It's not something you size up with mere feelings, but with your own eyes: reports, follower counts, etc.
Attainable – weigh in every factor such as the quality and quantity of human resources you have. Is possible to post hundreds of high-quality visual aids each month with a team of five people? Make sure you have the means to achieve that goal.
Relevant – it's a matter of "why". If you want to get more sales by gaining more followers, it probably won't work out. Instead, try getting more testimonials because it has a bigger impact on sales.
Timely – deadlines play an important part in goals. It helps to track your progress and evaluate your effectiveness.
Setting proper goals are important – and so is measuring them. Avoid using the wrong indications to judge your results.
2. Learn What Metric(s) to Track
Most popular social media networks such as Instagram, Twitter, and Facebook have their own integrated analytic reporting tools.
However, they're just tools – it's you who decides what metrics are important in terms of achieving specific goals you have in mind.
Pick a goal below and use the indications to measure your process.
Spread awareness – the more audience you can reach, the more people know about your product. Keep track of your follower count, shares, and retweets.
Increase engagement – once followers start asking questions about your products, it means they start to show interest. Count how many comments you get.
Turn followers into buyers – followers doesn't always mean buyers. You need to convince your audience your product is worth their money. So, make sure to keep your conversion rate high.
Gain customers' satisfaction – there's no better solution than hearing answers straight from the customers. The more reviews and testimonials they give, the better you can evaluate your products.
3. Identify Your Target Audience
Knowing your target audience is crucial in a successful social media marketing campaign.
There are many factors you should consider when researching your target audience, such as nationality, age, gender, and so on.
On top of that, to identify the right audience, you have to know your product well.
What problem do your products solve? For example, if it's an energy drink meant to help people stay awake longer, you should focus on workers in their mid-20s.
Another example – if you offer a winter coat, you're not likely to get many customers from tropical countries.
So, what else can you do to find the right audience?
Research your current customers. If most of them are female, matching your brand identity with women can be a good idea.
Find out which audience your competitors are targeting. A little reference can help you get a wider picture. You can either target the same audience as theirs or another market that's still relevant.
Perform surveys. If you're looking for a more direct answer, prompt your followers to visit your site and have them tell you which product in the catalog interests them the most.
After identifying your target audience, the next thing to do is making sure your content lines up with their characteristics. It can help you relate to your customers and grow your relationship with them.
4. Match Your Tone with Your Audience
Different groups of people behave differently – that's why you need to take a closer look at how they think, what they like, and how they communicate.
It's vital to maintain what kind of message you're trying to send across. There are two distinct tones you can use – formal and informal. Choosing the wrong one will result in alienating your audience.
So, how to tell which tone matches your audience the most?
Let's say you offer musical instruments such as saxophones or violins. Your target audience could be people who're into jazz and classical music – either elders or youth who has sophisticated taste. At this point, you must have already known which tone to use – more on the formal side.
The same principle can be applied to other products as well. If it's a product targeted to young people like gaming consoles, then use informal tone or popular gaming slang to engage with them.
After you have figured out all the theoretical knowledge, it's time for you to mix it together into one well-thought-out plan to turn your social media marketing campaign into a success.
Social Media Marketing Strategies and Tips
Formulating a social media marketing plan takes a lot of dedication and consideration.
That's why we will be presenting practical strategies and tips to help you get the most results out of it.
Write Great Social Content. Constantly posting various content will attract more followers and gain better engagement – post videos, infographics, and exciting copies.
Create a Brand and Stick With It. It's no use changing your tone – unless you're rebranding. Otherwise, stick to one persona to avoid confusing your audience.
Track Your Competitors. If you're a new business owner, you'll realize that competition can be fierce. Keeping track of your competitors may help you stay one step ahead – understand why they do things differently, what aspects they may have overlooked, etc.
Different Social Media Platforms Yield Different Results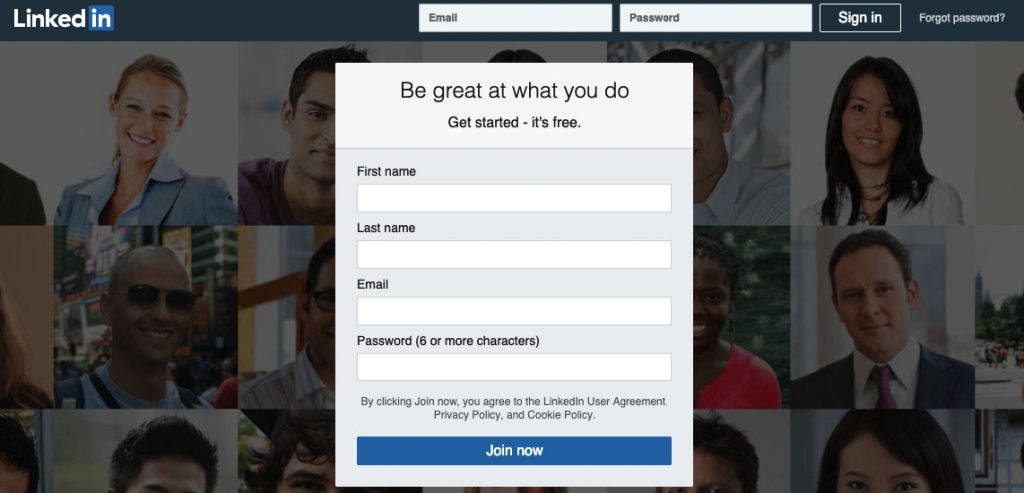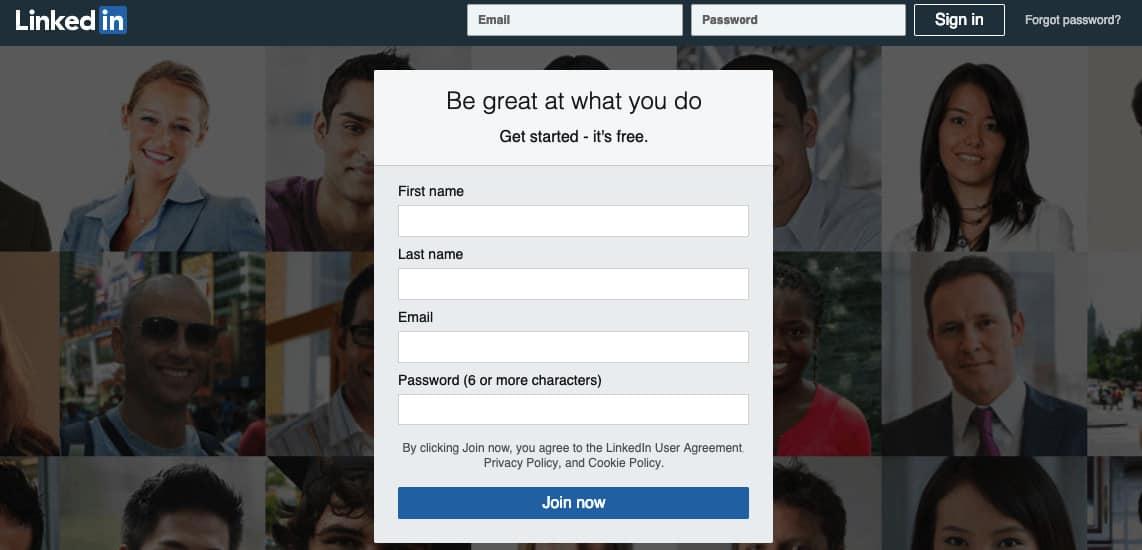 There are a bunch of social media platforms you can use but they should be used differently.
Each may take a different approach to result in the desired outcome. We're going to cover various platforms including Facebook, Twitter, and YouTube.
Facebook – one of the biggest social media platforms. Its popularity and a wide audience are what makes Facebook such a great marketing tool.
Plus, Facebook has useful Insights business that allows you to gain a better understanding of each post's performance.
What's more, it comes with sponsored posts that blend well with other content your audience sees – which makes for a great way to gain followers.
Paid Social Media Marketing
Do you feel that your effort so far doesn't yield the results you want? We know the feeling. Organic reach can be hard to achieve – that's why you can try exploring paid options for a faster and easier way to achieve campaigns.
So, what will paid social media advertising give you? For starters, you can spread your brand awareness in a matter of seconds.
Social media, as effective as it is, can be very competitive. By investing some money, your content will be prioritized and shown higher in user's feeds – even those who haven't followed you.
What's more, there is no restriction on how much you have to spend. You can customize your budget to fit your needs – the more you pay, the faster you reach your audience.
Although, you still need to take a few factors into consideration for the paid promotion to work. Keep in mind the time to show the ads and the nature of your target audience.
For example, research what the peak hours are for your brand. Post on the times where your target audience is the most active.
Also, if you offer an expensive product, make sure not to target a demographic of 13-16-year-olds. They may not have income – which means, you may not gain many sales from them.
Paid social media marketing sure has a lot of benefits that can give the needed boost to reach your goals.
It's up to you whether to take this path. One thing for sure, you still can't underestimate the importance of coming up with a strategy for organic traffic.
Conclusion
Now that you have learned the necessary steps to take for a good social media marketing campaign, all that's left to do is start making a plan for it.
To wrap up, we'll summarize the steps you need to take in order to start a social media marketing campaign.
Set your goals properly by making sure they're specific, measurable, attainable, relevant, and timely.
Understand what metrics to use for measuring the results of certain goals.
Identify your target audience.
Match the tone of your content with your audience's behavior and taste.
Keep creating great content – and make sure you use the right social media platform for your current goals.
Use paid social media marketing if you need it.
That's it! Even though social media marketing takes time to plan, the results are not that hard to measure. Good luck!