When you hear the words digital marketing, what comes to your mind? Many of you might think that internet marketing is only limited to social media, emails, or affiliate marketing programs. Whereas, in fact, there are many other internet marketing strategies you may not be aware of and one of them is Quora marketing.
What is Quora?
Quora is a website that provides a space for "open questions and answers." This website is basically a knowledge sharing platform that enables you to ask and answer anyone's questions.
Quora was founded in 2009 by Adam D'Angelo and Charlie Cheever.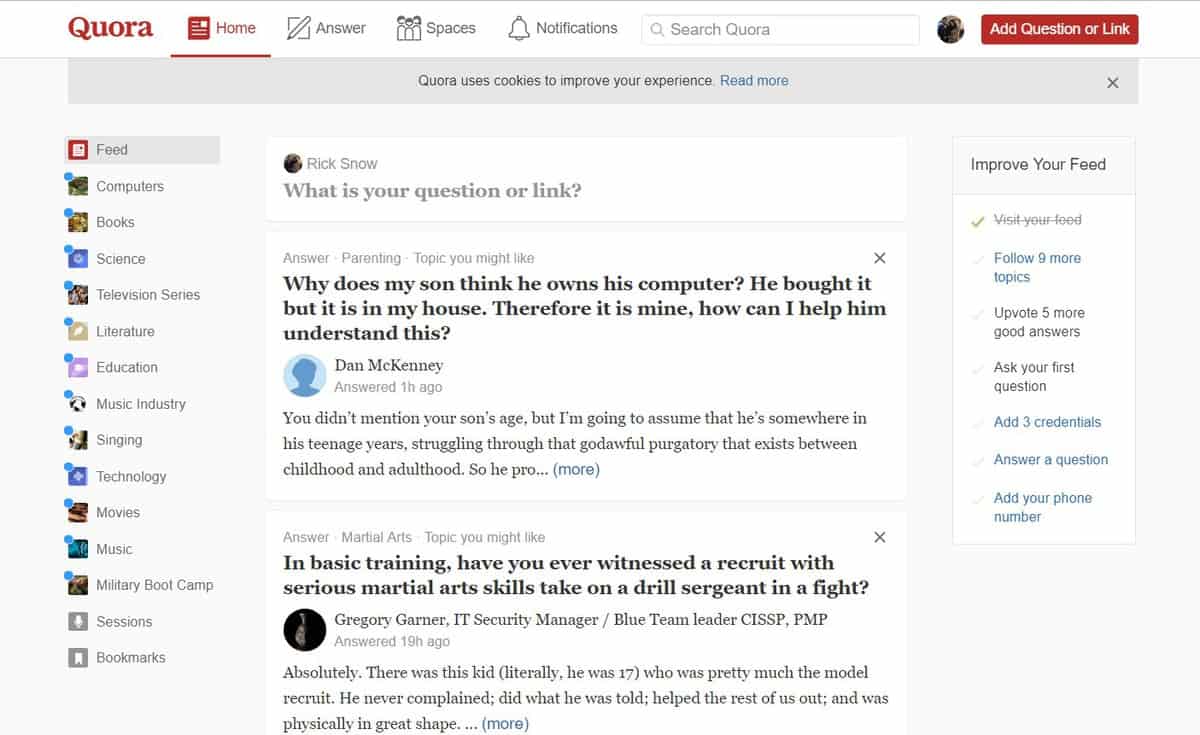 Even though Quora is not as popular as — for instance —  Facebook or Instagram marketing, Quora marketing is still a very effective way to attract visitors to your content.
The traffic you can get from Quora marketing is truly out of this world. The platform is able to produce far greater organic traffic than similar competitors like Yahoo Answers.
Knowing its potential, a lot of social advertisers believe that you will succeed in finding a way to "connect" to your potential website visitors by answering their questions on Quora.
All you have to do is answer the questions asked by others. If users find your answers are helpful, they will "upvote" or "share" your answer.
The more upvotes you get, the more visitors will pay attention to whatever you post. Therefore, it is important to reach users by providing a helpful answer rather than pushing the marketing aspect right away.
Here is a great example of a Quora answer that received a lot of upvotes: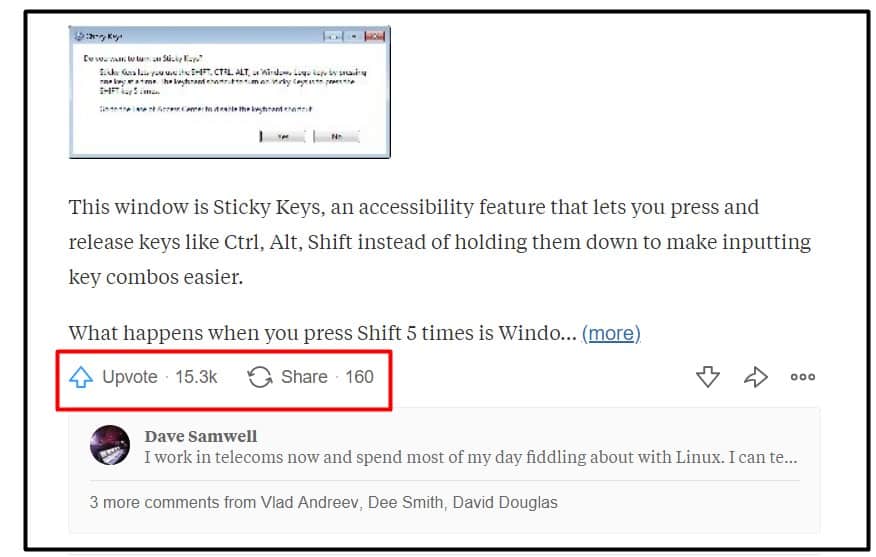 This way, you will get an excellent chance to direct those users to your website (or blog) for a more detailed explanation or to sell your products. This concept is the basic principle of Quora marketing.
What Are the Benefits of Using Quora Marketing?
Quora is one of the biggest knowledge-sharing platforms available. According to data reported by Adam D'Angelo, Quora founder, and CEO, there are currently more than 200 million unique visitors accessing Quora every month.
This is more than half the number of Twitter users that are estimated at around 300 million. Many of those visitors are indeed a superb target audience to grow your business!
That being said, there are at least three main benefits that you get from using Quora marketing:
Gain Trust
Using this platform to help users will help you gain trust.
In addition, Quora marketing has a "chain effect" since your answers can be, upvoted, and shared by other visitors who access the page.
Moreover, Quora can display your education background, working experience, and your current job. This feature will raise the credibility of the answers you give.

Increase Traffic to Your Website
As mentioned above, Quora has a large user base. As long as you keep providing helpful answers, you will have a great opportunity to increase traffic to your website.
The key lies within the link you insert in each answer. Make sure that the link is embedded as smoothly as possible without making the users feel that you are "fishing" them towards your website.
Also, make sure that each link works properly. It is important not to add broken links into Quora because it can damage user trust and throw off your chance to get more visitors.
SEO
First of all, you must understand that Quora is a community platform created for sharing knowledge. Making Quora a mere means of improving SEO without any regard for the quality of your answers is a bad and unethical marketing move.
In addition, the link that you put in Quora will be a nofollow link by default (it is not categorized as a backlink!). Therefore, inserting as many links as possible into your answers on Quora will not affect the quality of your website's SEO.
The only thing you can do to improve your SEO and organic traffic through Quora is providing high-quality answers that really help users.
This way, you can hope that the users will share your answer to another platform or visit the link that you have embedded.
3 Tips for a Successful Quora Marketing Strategy
Quora is known to rank high with Google long tail keyword searches. While it can't directly boost your SEO, it is still one of the best ways to market your product to a bigger audience.
Nonetheless, you need to get a lot of user responses (in this case, upvotes and shares) to achieve this. So what are the best ways to make your answer get those precious upvotes and shares?
Here are some effective ways to boost your upvotes and shares in Quora:
1. Optimize Your Profile
As we already mentioned, Quora has a feature that displays your educational background, job history, and experience in certain fields. This is a point that you should take full advantage of to gain user trust.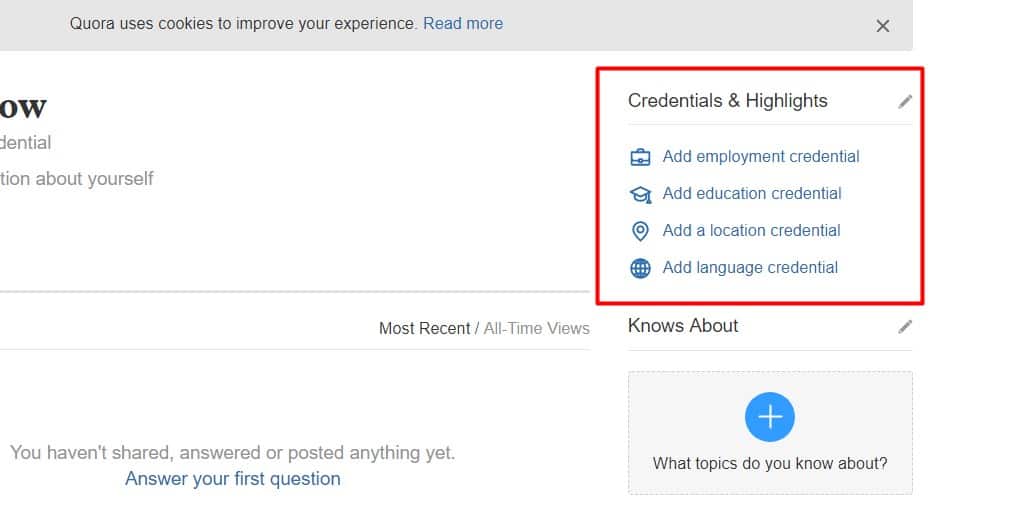 Make sure you enter all of the information that can support your credibility on Quora.
Naturally, people will trust an answer from people who have a certain amount of experience or competence in a particular field.
Even when the answer you gave is accurate, the visitors will still feel a little hesitant to trust someone without clear credentials.
2. Find Questions Related to Your Niche
Quora has a number of question categories that refer to a particular niche, such as "Technology", "Computer", or "Books".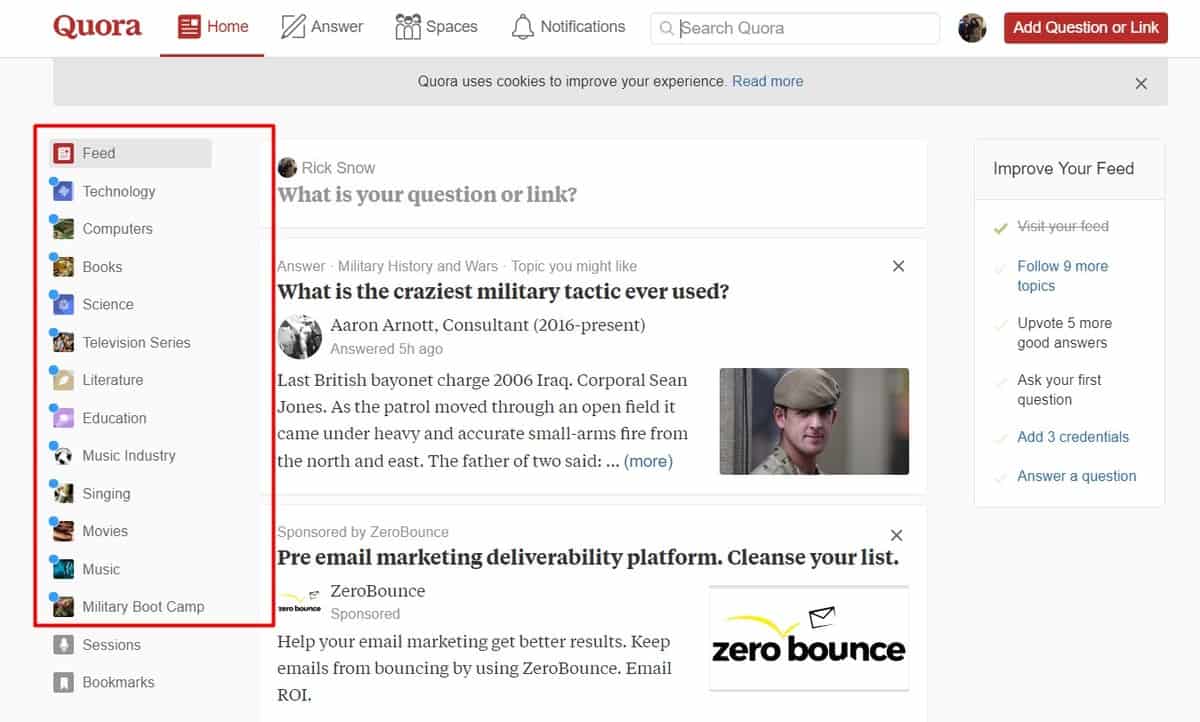 Each category has a different question topic, which might be out of your capabilities to answer. Therefore, do not wander into categories or questions that are not related to your competence and knowledge.
Remember that most Quora users are experts or have vast experience in a particular field. Pretending to give valuable answers to the questions that are beyond your knowledge will only make you lose credibility.
Just find the questions in the categories that are related to your niche and give it an honest answer based on your knowledge or experience.
3. Provide Valuable Answers
It is true that the more questions you answer, the more likely will users remember the brand or product you are trying to market. However, this must be done with great caution. Make sure that your answer is always comprehensive and helpful.
Focusing on quantity over quality will only consume your precious time!
Quora users are organic. It means that they are real humans who can think and find out whether you are just trying to market your product or really want to help them.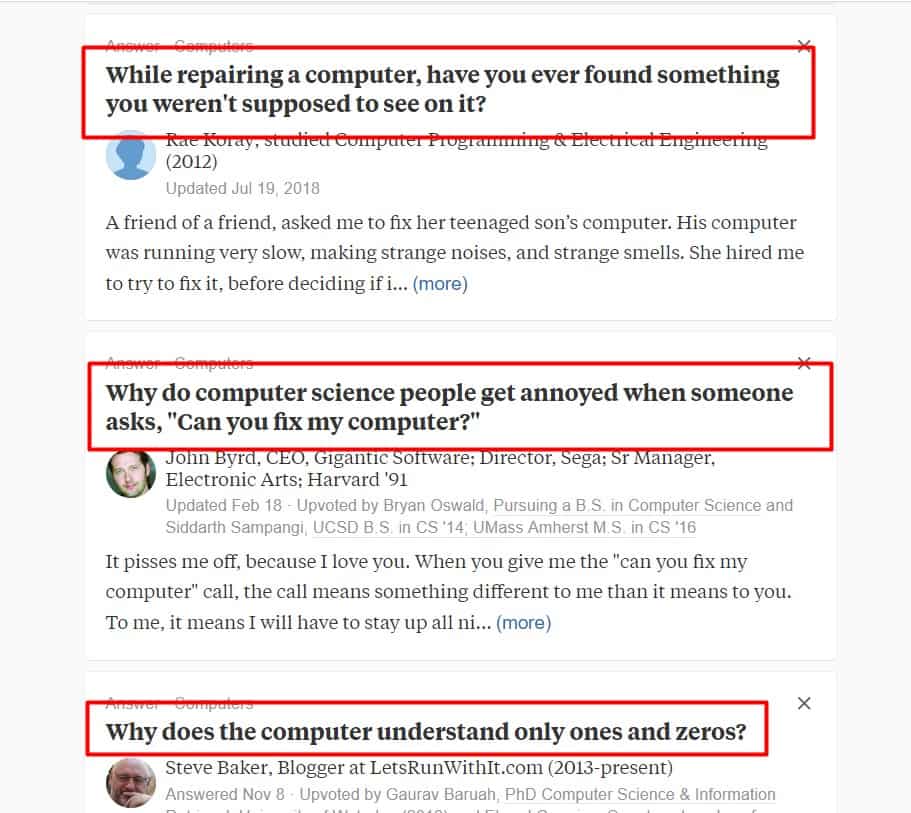 Therefore, always prioritize quality over quantity. In the end, your valuable answer is the one thing that will bring those visitors to your website or encourage them to buy your product.
Conclusion
Business competition forces you to be smart and, find and utilize more effective marketing strategies. Like it or not, the internet currently is the best place to do it.
Expanding your business by winning an audience through online platforms such as Quora is one of the best ways to achieve higher organic traffic. After all, Quora is a great place to build customer trust and soft-sell your product.
However, keep in mind that consistency is the primary key that will make this strategy work. Remember that every day there are 200 million Quora visitors that happen to be your potential customers. Do not let the opportunity to market your product go to waste!