Our quickly growing tutorial base is looking for tech-geeks to share their knowledge in exchange for cash! There is no need to be a professional writer, as long as you know how to explain things clearly and wish to share your technical expertise. Make up to $100 per tutorial, become a published author and a part of our growing community.
How it works?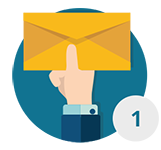 You Submit Tutorial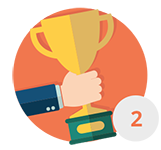 We Publish it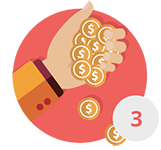 You Get Paid
Submit your writing sample and our team will quickly inform you, whether you are eligible for publishing. Our experienced editors will help you with the final editing and article completion, but only high-quality, error free tutorials will be selected. Thus give your best shot! We're looking for long-time contributors as well as one-time writers.
What we want from you:
Concise, amiable and informative writing style;
Comprehensive and precise commands;
Crystal clear definitions & explanations;
Technical knowledge;
Interested? Submit Your Application!
Thank you for so many submissions! This form has been temporarily disabled as we need time to review the backlog of your submissions. Please check back soon!
Please note that your application success depends solely on your technical knowledge and writing skills. Thus take your time and check your application for grammar and technical mistakes before submitting. Please note that only selected candidates will be contacted.
Payment Information

Comprehensive Tutorials2000 Words or more $100
Simple Tutorials900 Words or more $50
UpdatesUpdates for current tutorials$25
Most tutorials are paid out at $100. Medium-length tutorials that have only several commands are paid out at $50. Updates of existing tutorials are paid out at $25 with exceptions to more significant updates. You will be paid to PayPal or Hostinger balance.