How to Create And Manage an Email Autoresponder in cPanel

An email autoresponder will automatically answer with a predefined text if an e-mail is received to a specific mail address. It can be used to notify the sender that you are on vacation, unavailable, or that you have received their message and will respond as soon as possible. By following this tutorial you will learn how to add an email autoresponder in cPanel.
What you'll need
Before you begin this guide you'll need the following:
Step 1 — Navigating to cPanel -> Autoresponders section

Step 2 — Creating an autoresponder
An autoresponder can be created by pressing the Add Autoresponder button.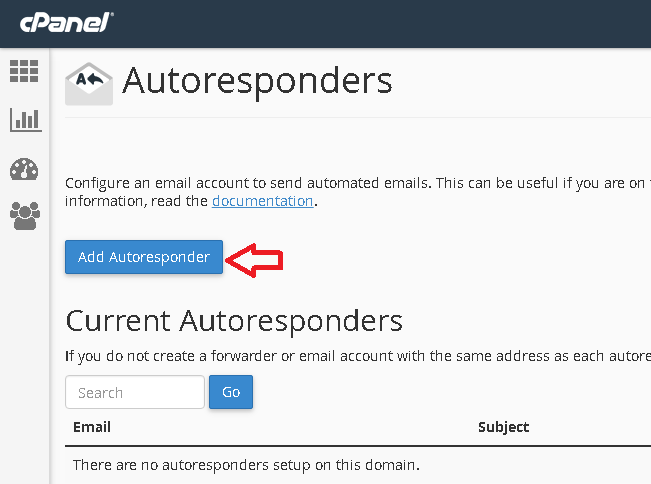 After that, the creation screen will be opened.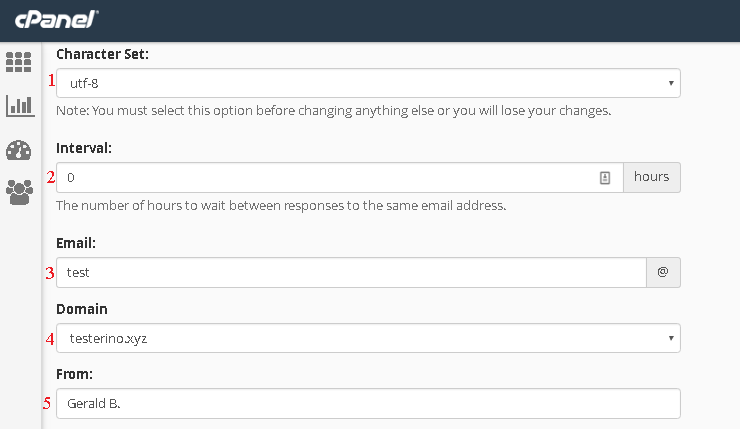 Character Set – a defined list of characters recognized by a computer hardware and software. Unless you have specific requirements, leave this field as utf-8. Most internet users encounter the utf-8 character set. For more information, read [ cPanel's guide to locales – Why You Should Use UTF-8] (https://documentation.cpanel.net/display/SDK/Guide+to+Locales+-+Why+You+Should+Use+UTF-8)
Interval field specifies how long the autoresponder will wait before replying to the same e-mail address. If this field is set to 0, the autoresponder will reply to each message sent by the same sender. Most hosting providers have e-mail sending limits, thus setting it to 0 is not recommended. To avoid mail service interruption, an interval of at least 1 hour should be set (or more, depending on your needs).
Email requires the name of your inbox. For example, if your e-mail is test@example.com, only test should be entered.
Domain field lists available domain names. If test@example.com is used, example.com should be chosen from the list.
From: requires the sender's name. Enter the From address you want the automatic responses to use.
Subject: requires the subject of the e-mail. cPanel also allows using the tag %subject%, which will correspond with the subject of the sender. For example, if the sender sets the subject as Question and the autoresponder's subject is set to re:%subject%, it will be displayed as re:Question. To understand section 5 and 6 better here is an example of the message received from the autoresponder using the configuration specified in the above-shown screenshots.

By marking this field, the message will be sent in HTML. Otherwise, the message will be sent as Plain Text. HTML stands for HyperText Markup Language. It's the way web pages and email templates are coded so that text is formatted and images are added. Plain Text is regular text, with no formatting options such as bold, italics, underlines, or special layout options.
Body: should have the content of the letter.
Start section allows you to choose a specific date when the autoresponder will be activated. Alternatively, the Immediately field can be chosen for instant activation.
Stop section allow you to specify the end date of the autoresponder. If Never is chosen, the autoresponder will always remain active (unless removed manually).
Once everything has been configured, this screen will appear after pressing the Create/Modify button:

Congratulations! The autoresponder is now fully functional.
Step 3 — Testing the autoresponder
Autoresponders can be easily tested by sending a letter to yourself from another mailbox. Depending on the traffic of the mail server, sometimes it could take a minute or two for the e-mail to arrive. If the autoresponder is not functioning, the hosting provider should be contacted for assistance.
Step 4 — Editing and removing an autoresponder
An autoresponder can be altered at any time by pressing the Edit button in the Autoresponders section of cPanel.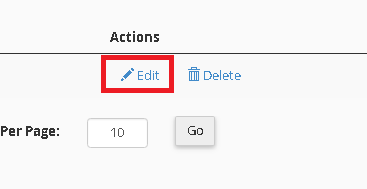 If an autoresponder is no longer required, it is possible to delete it by pressing the Delete button.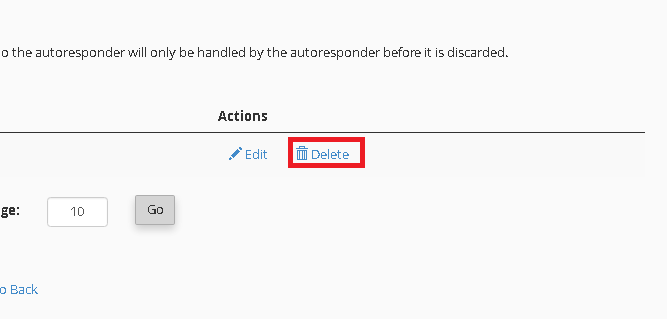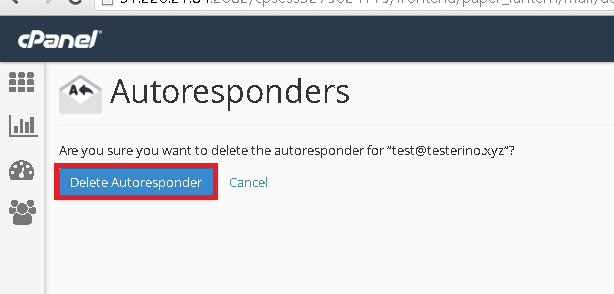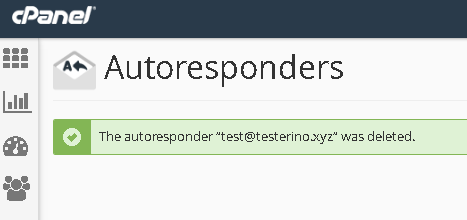 Conclusion
An autoresponder is a great tool that can be used for various purposes. In this tutorial, we have learned how to create, test, edit and remove an autoresponder using cPanel. Some additional information can also be found in the official cPanel documentation.
Was this tutorial helpful?