The cPanel administration interface includes support for several languages. This article describes how to easily change cPanel language.
What you'll need
Before you begin this guide you'll need the following:
Step 1 — Logging into cPanel
cPanel is a powerful and in the same time user-friendly tool that will help you manage your hosting account easily.
In order to login to your cPanel, enter following URL address into your browser:
or
Make sure to replace example.com with your actual domain name.
You can find your cPanel details in your hosting management panel.

Step 2 — Changing cPanel Language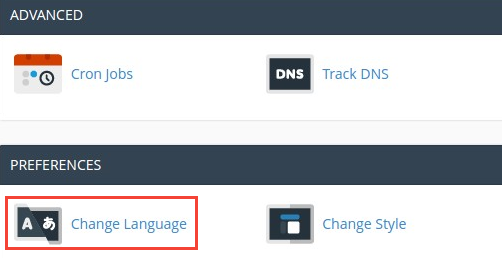 In the Preferences section of the cPanel home screen, click Change Language. Select the language that you wish to use from the Select a language menu. Click Change and the interface will refresh in the newly-selected language.


Conclusion
By default cPanel language is set to English. Still, you can always change your cPanel language by logging into your cPanel and opening the Change Language page from your account settings menu.