Having a backup of your website is a safety precaution in case something with your website goes horribly wrong. It can save you a tremendous amount of time and nerves that you would be losing if you had to rebuild your website from scratch again. If you have installed your website using Softaculous auto installer then this guide will help you backup and restore your installations.
What you'll need
Before you begin this guide you'll need the following:
Step 1 — Accessing Softaculous
Firstly access your Softaculous account. Once you are in Softaculous click on All installations icon: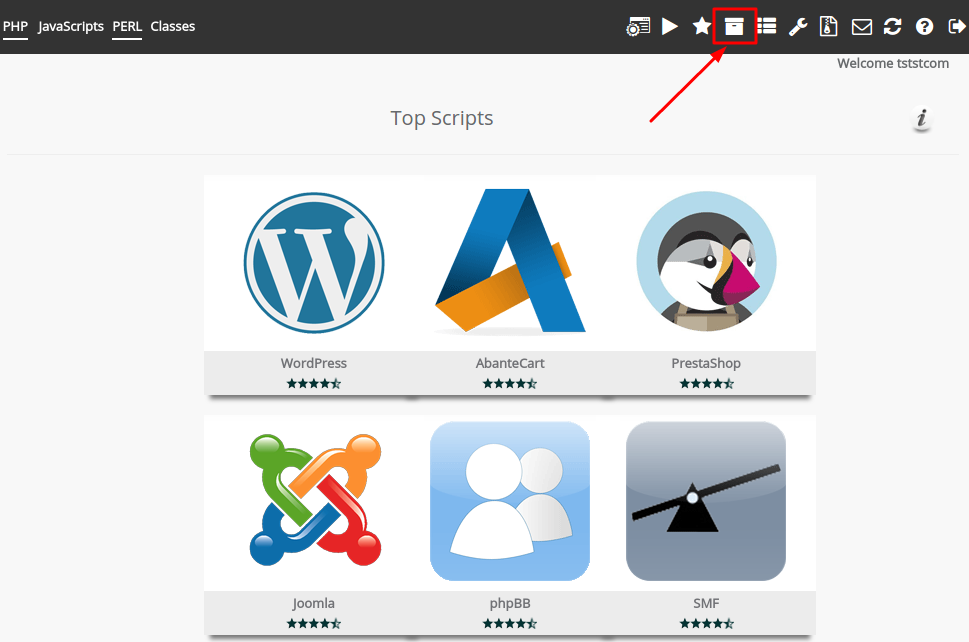 In this page, you will find all the scripts that you have installed using Softaculous. In the Options column you will notice a group of options that you can select from. Click on the backup icon in order to backup your app.

Step 2 — Configuring backup options
Once you are in the Backups section select what you want to backup.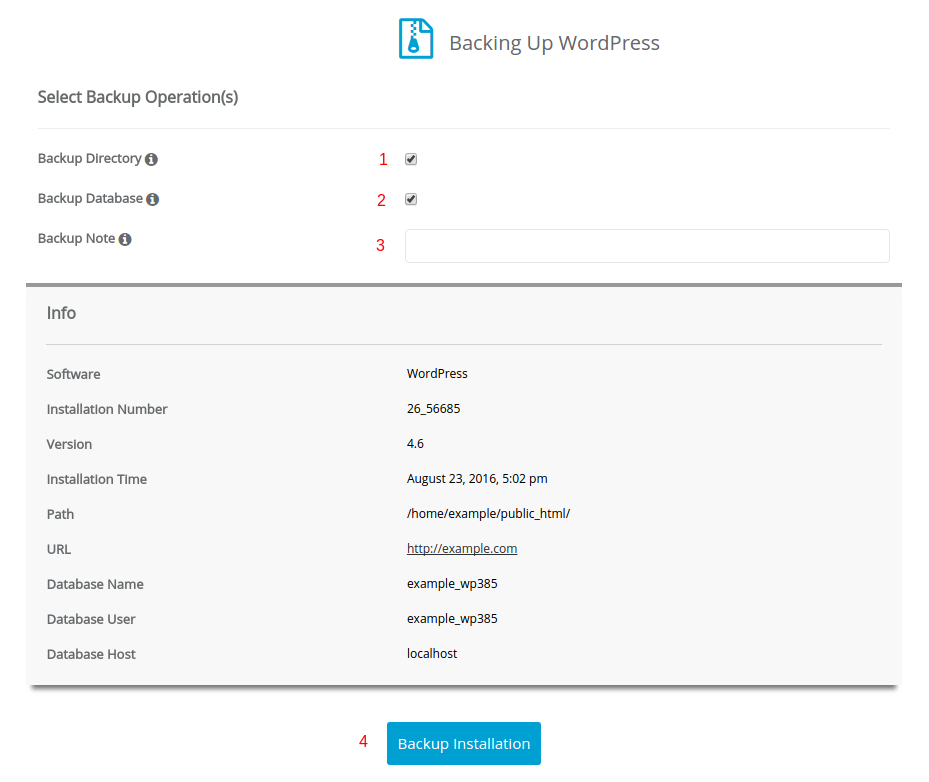 Backup Directory – Select this option if you want all your files to be included in the backup.
Backup Database – Select this option if you want your database to be included in the backup. Generally, it is best to backup both – your files and your database.
Backup Note – You can leave a note for future reference. For example, if you made some changes to your website you can mention the changes that were made prior to this backup.
Click Backup Installation to generate a backup.
If your backup was generated sucessfully you will see similar message:

You can also automate your backup creation so you wouldn't need to do it yourself. You can find all the steps to automate backups in this tutorial.
Step 3 — Restoring your backup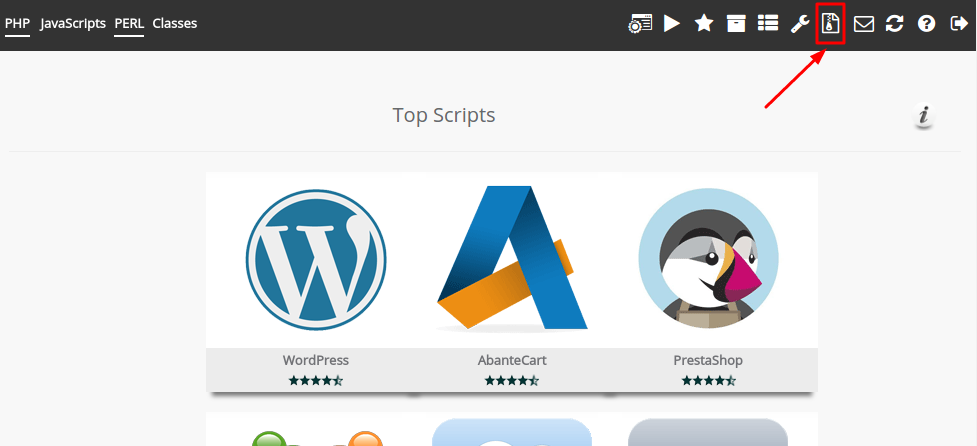 If you ever need to restore the backup that you have created access Softaculous again and click on the Backup and Restore icon.

In the Options column you will be able to select to either 1. Download, 2. Restore or 3. Delete your backup. In this case, we are going to click Restore in order to restore our previously made backup. If your selected backup was restored successfully you will see a similar message:

Conclusion
This tutorial helps you to backup and restore your apps that you have installed via Softaculous. If your website/app stops working then at least you have a working copy that you will be able to easily restore.